Excellent news! VIEW Conference will welcome more great VFX speakers!
Daniel Kramer, VFX Supervisor at Sony Pictures Imageworks, will talk about PIXELS.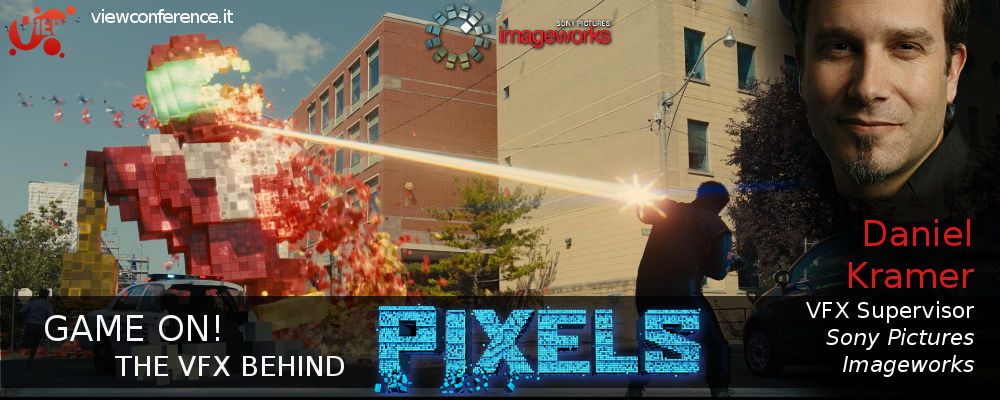 The team of Industrial Light & Magic will have two conferences, one about the 40 years of the studio with the legend Lorne Peterson with VFX Supervisors Ben Snow and Tim Alexander.

The second conference will focus on JURASSIC WORLD with also Tim Alexander accompanied with Animation Supervisor Glen McIntosh.

Be sure to book your dates and check for the complete list of speakers here.
WANT TO KNOW MORE?
PIXELS: My interview of Daniel Kramer about PIXELS.
AVENGERS – AGE OF ULTRON: My interview of Ben Snow about AVENGERS – AGE OF ULTRON.
LONE RANGER: My interview of Tim Alexander about LONE RANGER.
© Vincent Frei – The Art of VFX – 2015