book of eli

-

résultats de la recherche

Si les résultats ne sont pas satisfaisants, veuillez effectuer une autre recherche
Phil Jones has been evolving for over 10 years in VFX. He worked at Technicolor and Toyox. In 2007, he left for China to support the launch of Technicolor Beijing. He oversees the effects of such films as THE BANQUET, KUNG FU DUNK, THE FOUNTAIN, or 2012. In the following interview, he talks about his work on AFTERSHOCK.
John Dysktra is a pioneer in visual effects. He is responsible for the creation of Industrial Light & Magic, he has won two Best Visual Effects Academy Awards for STAR WARS and SPIDER-MAN 2. He developed also the first computer-controlled motion control system called the Dykstraflex, which earned him an Scientific and Engineering Award. Her career includes movies such as STAR TREK: THE MOTION PICTURE, FIREFOX, BATMAN FOREVER, SPIDER-MAN 1 & 2 and HANCOCK.
Vincent Cirelli and his team are back on The Art of VFX. This time, they talk about their work on THOR.
Ben Hibon was born in Geneva, Switzerland. In 1996, he moved to London to study at Central Saint Matins College of Art and Design. He worked later as artistic director. In 2007, he directed a miniseries for Sony based on the game HEAVENLY SWORD. In 2010, he made for Warner a segment of 3 minutes for HARRY POTTER AND THE DEATHLY HALLOW PART 1. The animation is done at Framestore.
J. John Corbett has worked on a impressive number of main titles for TV series such as LIFE IS WILD or 30 ROCK and also for movies like INTOLERABLE CRUELTY, THE DEVIL WEARS PRADA or NO COUNTRY FOR OLD MEN. He received a VES Award for BOARDWALK EMPIRE and was nominated for a Prime Time Emmy for the title sequence of ANGELS IN AMERICA.
Anders Beer began his animator career in 1996 at Dreamworks SKG, he then worked in many studios like Banned from the Ranch, Digital Domain and Sony Imageworks. He has participated on movies such as SPAWN, LAKE PLACID, OPEN SEASON or REIGN OF FIRE. At Double Negative, he supervised the animation of the Tooth Fairies sequence on HELLBOY 2.
Having worked in all areas of visual effects at Prime Focus and Frantic Films, Chris Harvey become VFX supervisor and works on movies such as JOURNEY TO THE CENTER OF THE EARTH, GI JOE: RISE OF THE COBRA and THE A-TEAM. He also works as a stereo consultant for movies like AVATAR.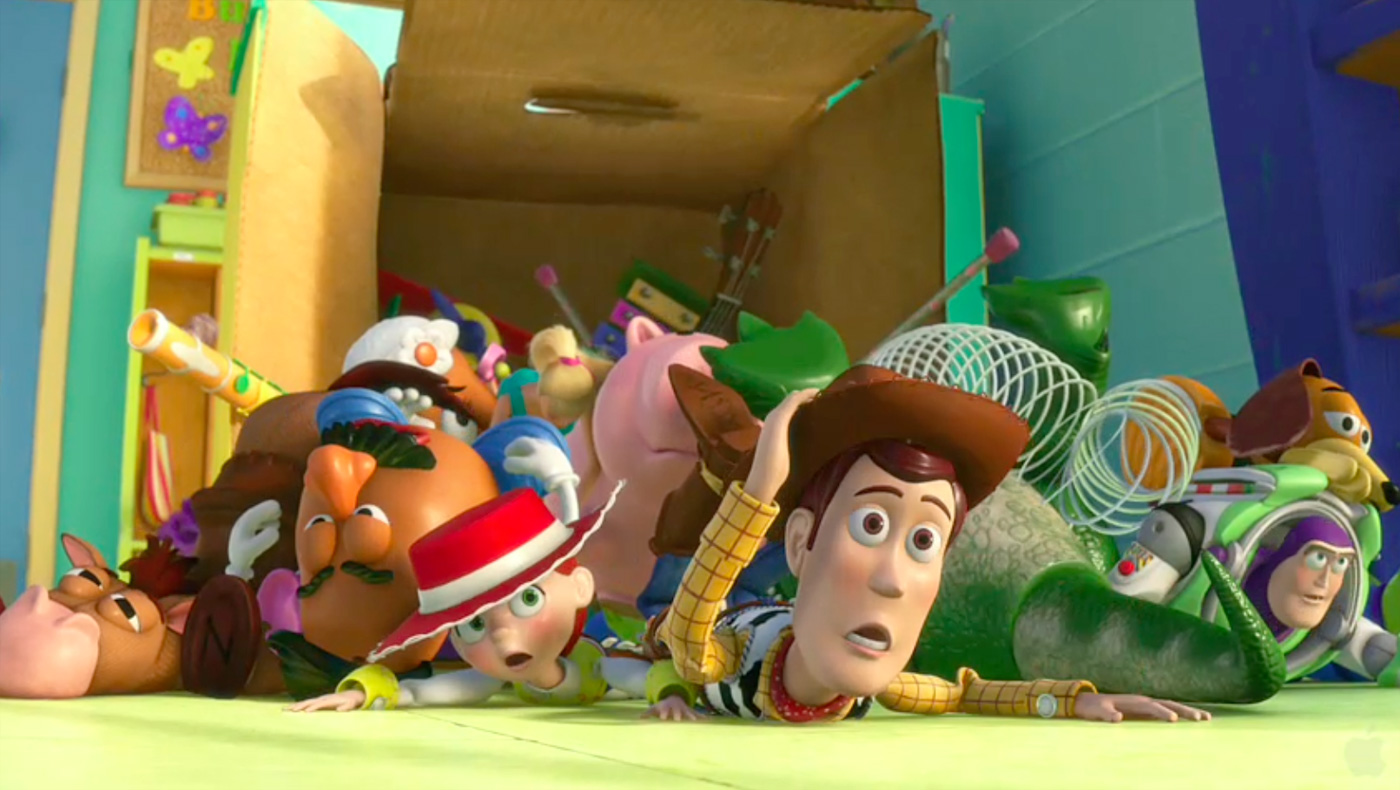 [lang_fr]Après ses études en Suisse,
Simon Christen
est venu en Californie pour étudier à l'Academy of Art University de San Francisco. Une fois diplômé, il a fait un premier travail chez
Pixar
puis ensuite chez Disney avant de retourner chez Pixar où il a travaillé depuis sur RATATOUILLE, UP et TOY STORY 3. Dans l'interview qui suit, il nous parle de son travail sur TOY STORY 3. Pour lire l'interview, cliquer
ici
. // Version originale:
Anglais
[/lang_fr][lang_en]After his studies in Switzerland,
Simon Christen
came to California to study at the Academy of Art University in San Francisco. After graduation, he took a first job at
Pixar
and then Disney before going back at Pixar, where he has worked since on RATATOUILLE, UP and TOY STORY 3. In the following interview, he talks to us about his work on TOY STORY 3. To read the interview, click
here
. // Original version:
English
.[/lang_en]
Ara Khanikian evolves in the midst of visual effects of Montreal since nearly 10 years, he has gone through many studios like Buzz Image, Hybride or Rodeo FX. He has worked on projects such as THE FOUNTAIN, 300, THE X-FILES, TERMINATOR SALVATION or TWILIGHT: ECLIPSE. In the following interview, he talks to us about his work on JONAH HEX.
After working at Mill Film for HARRY POTTER AND THE CHAMBER OF SECRETS, Ged Wright joined Double Negative in 2002 and works on HARRY POTTER AND THE GOBLET OF FIRE, HARRY POTTER AND THE ORDER OF THE PHENIX or 10,000 BC. He has just finished overseeing IRON MAN 2.