Miguel Lee worked for over 7 years in the motion design. As a freelance artist, he worked for several studios as Logan, Capacity or Imaginary Forces. In 2011, he joined the team of Imaginary Forces as Creative Director.
What is your background?
I completed the Graphic Design program at the Pasadena Art Center in 2006 and began working at IF as a freelance designer/animator. Over the next few years, I worked there and other motion design shops in LA until I came on staff at IF in 2011 as a creative director.
How did Imaginary Forces got involved on this show?
Peter Frankfurt, one of the IF founders, has had a long-time working relationship w/ Guillermo. Originally, we were commissioned to execute the end title sequence. However, Guillermo responded to one of our concepts from our first presentation and it eventually evolved into the main title reveal.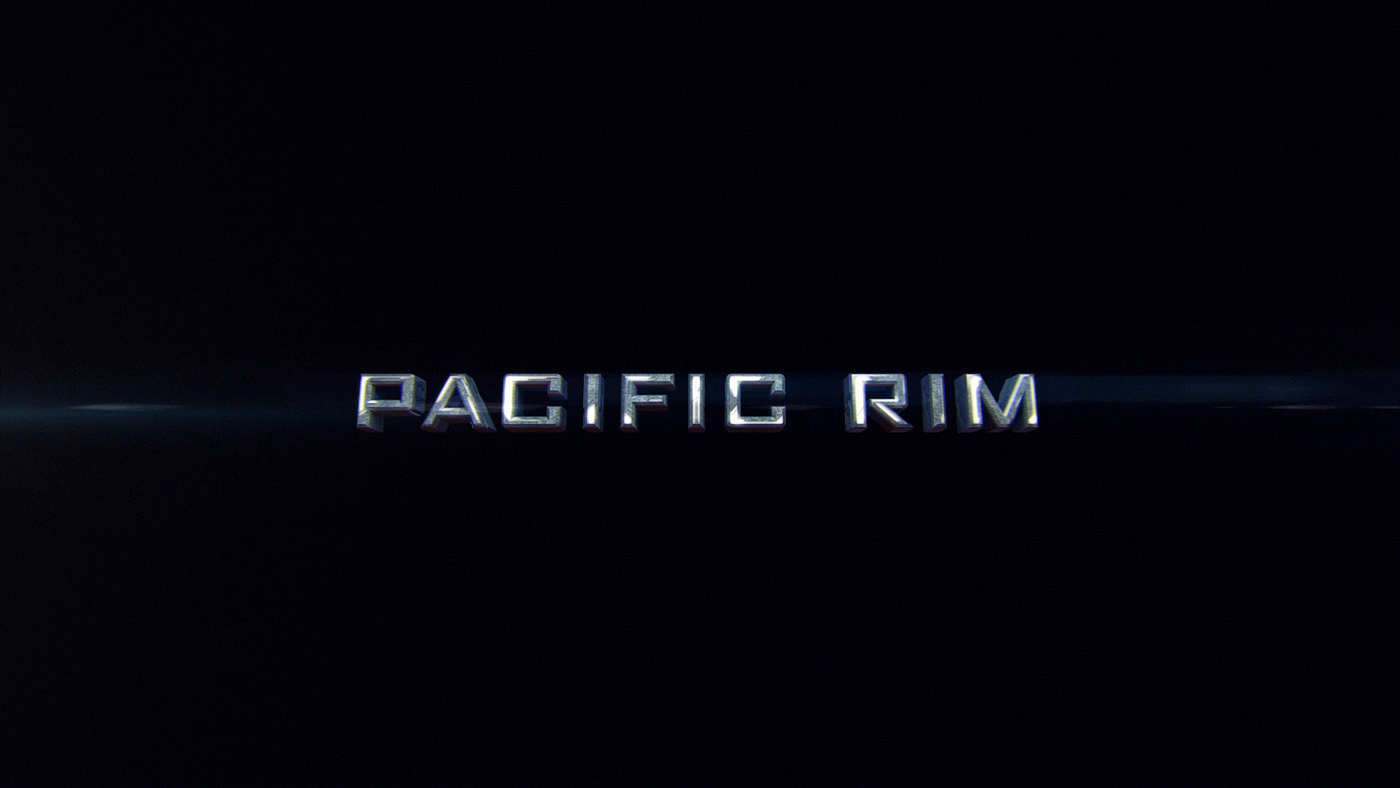 How was the collaboration with director Guillermo del Toro?
Guillermo was terrific to work with. He was very specific and always knew what he wanted, but also gave us a great deal of creative freedom throughout the project. It's a rare and wonderful thing when you actually crave client feedback and direction, which was certainly the case with this job.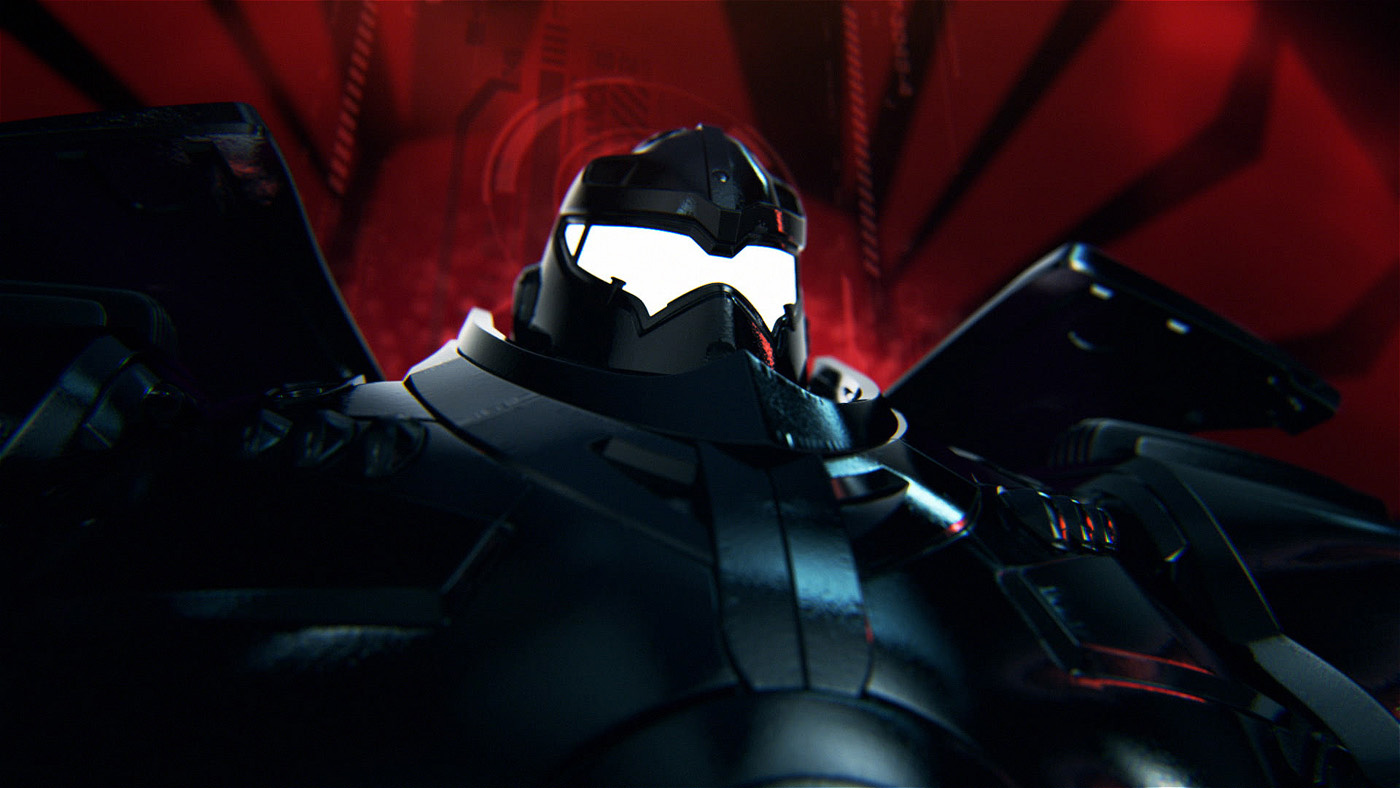 What was his approach about the titles?
He wanted the end titles to take on a completely different tone from the rest of the film to contrast the 2-hour slugfest that preceded it. There was a lot of discussion about doing something very simple, i.e. taking some of the 2D production design and using it as a background with title cards over it.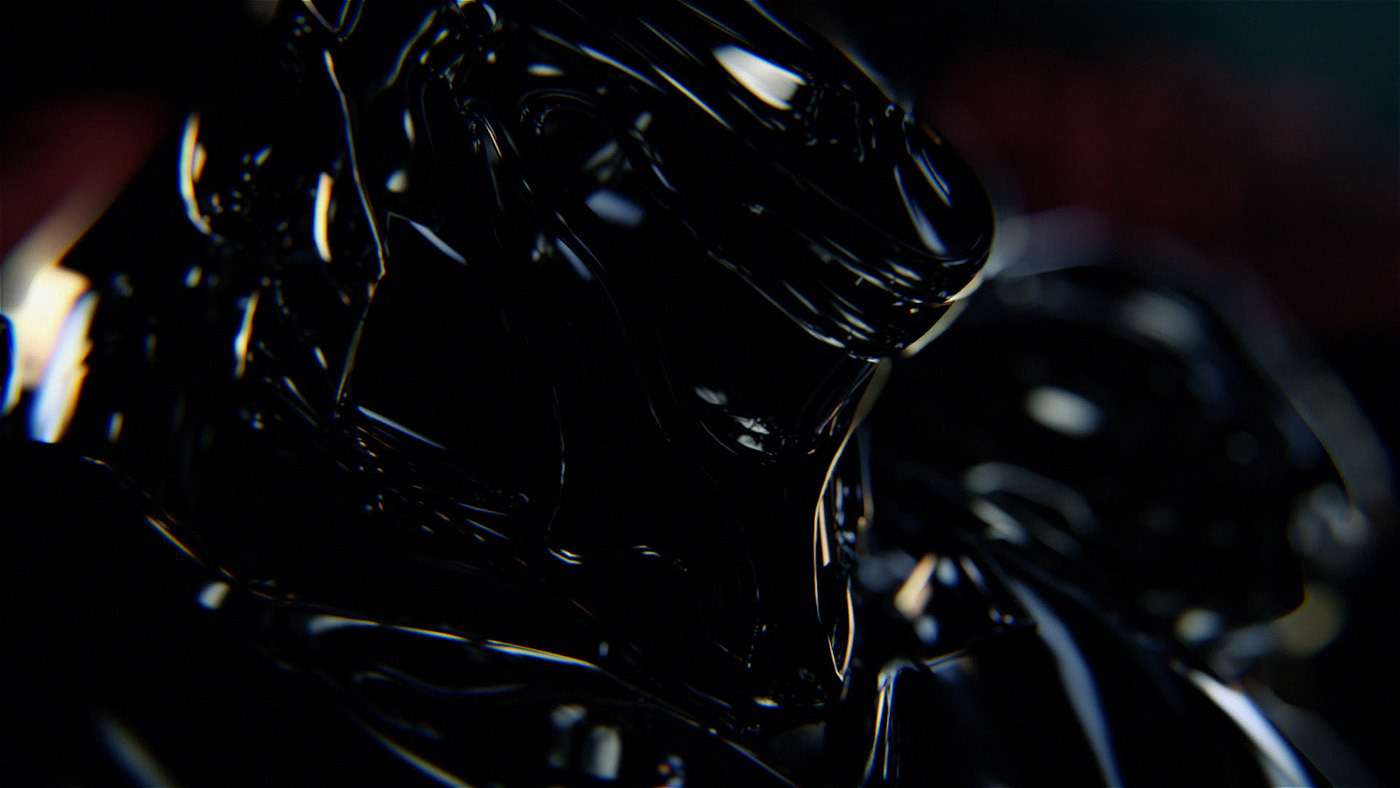 Did he gave you specific indications and references?
Luckily, we were able to get our hands on a bunch of production assets from WB. Among these were the ILM models of the Jaegers and Kaiju (robots and monsters, respectively.) We did watch an assembly cut of the film in pieces to get a sense of the tone of the film. There was also a lot of signage that was designed for the environments which were a good reference for the graphical language that would be incorporated into the final piece.
How did you approach these titles?
My first instinct was to throw the 3D models into Cinema 4D and to light them with luminance cards which simulated soft boxes. The idea behind the lighting was « What if Apple Computer was selling us a Jaeger? » I comped the renders with some graphic elements to create a sleek look which, as planned, looked as opposite as you could get from how they appeared in the rest of the film (grungy, weathered, etc.) We presented several other directions and looks, but Guillermo ultimately picked this direction. He affectionately gave it the name « Sexy Robots Direction. »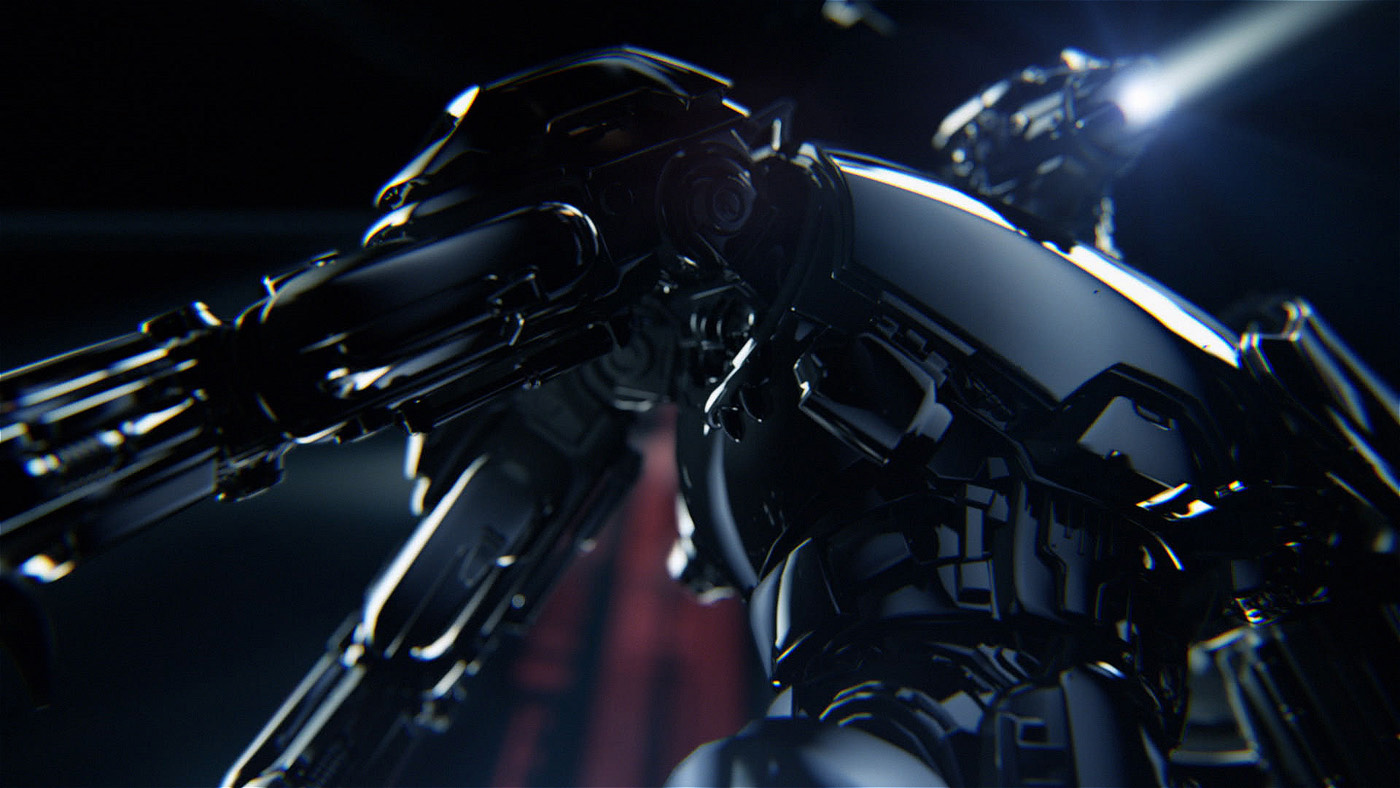 Can you explain step by step your work methodology?
Once we went into production, our concept artist Alejandro thumbnailed out a bunch of dynamic poses for how we could feature the Jaegers and Kaiju. Concurrently, we hashed out the chapters of the the sequence with respect to the title cards, characters, poses, environments, and narrative. Ryan and Eric D. did the camera work in previs using morph cameras to get some nice compositions based on the thumbnails. We quickly strung together a rough cameramatic and built the framework for our entire sequence early on. Because of how tight the schedule was, we instated a rule that all our shots must be renderable under 5 minutes a frame at 2K resolution. We did the majority of the depth of field and lighting effects in After Effects.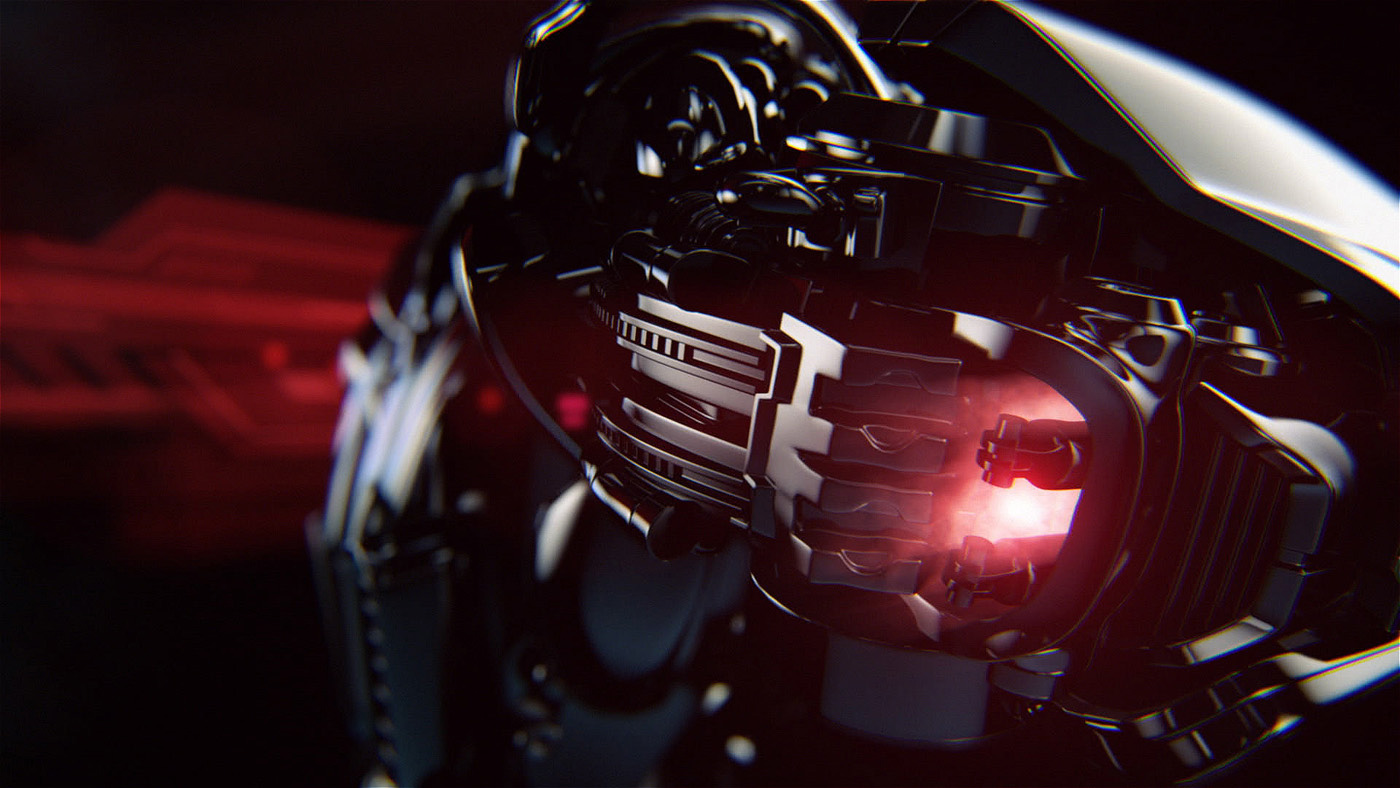 Can you explain to us about the fonts animation and apparition?
We wanted to accompany the title cards with some tech elements for some visual interest. Our intern Jae designed a slew of UI graphics based on some of the concept art from the film to house that title cards. Eric D. generated a couple of animations based on these designs and Jae iterated the animation over the 27 title cards.
During the opening title, the ground is collapsing. How did you create this effect?
Cinema 4D has a really great cloning tool (Mograph Cloner) which essentially iterates the tiles into the grid. An effector (Shade Effector) is then used to determine which parts of the grid collapse into the abyss. This effector reads an grayscale image (or in this case, a movie generated in After Effects). The light/dark values of the image map determine which tiles stay/fall, respectively. Another effector was used to drive the dynamic appearance of the tiles collapsing away. A large part of the the work in this scene was to get the timing to line up w/ the music and sweeping camera move.
How did you handle the lighting challenge?
We wanted to differentiate the lighting style from the rest of the film. We stripped the models of most of their textures and reapplied our own procedural textures to create a sleek, ominous look. The lighting scheme is overall pretty simple – monochromatic off-blue with some red accents. All the scenes were rendered with either Standard and Physical Render (C4D). For speed, we tailored each scene with different render settings to get optimal results. We were also able to leverage a lot of the final look in the composite.
The title has beautiful depth of field work. Can you tell in details about this aspect?
Thanks! In the end, we did all the depth of field in After Effects using depth maps and Frischluft. We did initially play around with rendering DOF out of 3D, but it proved a bit slow and unwieldy.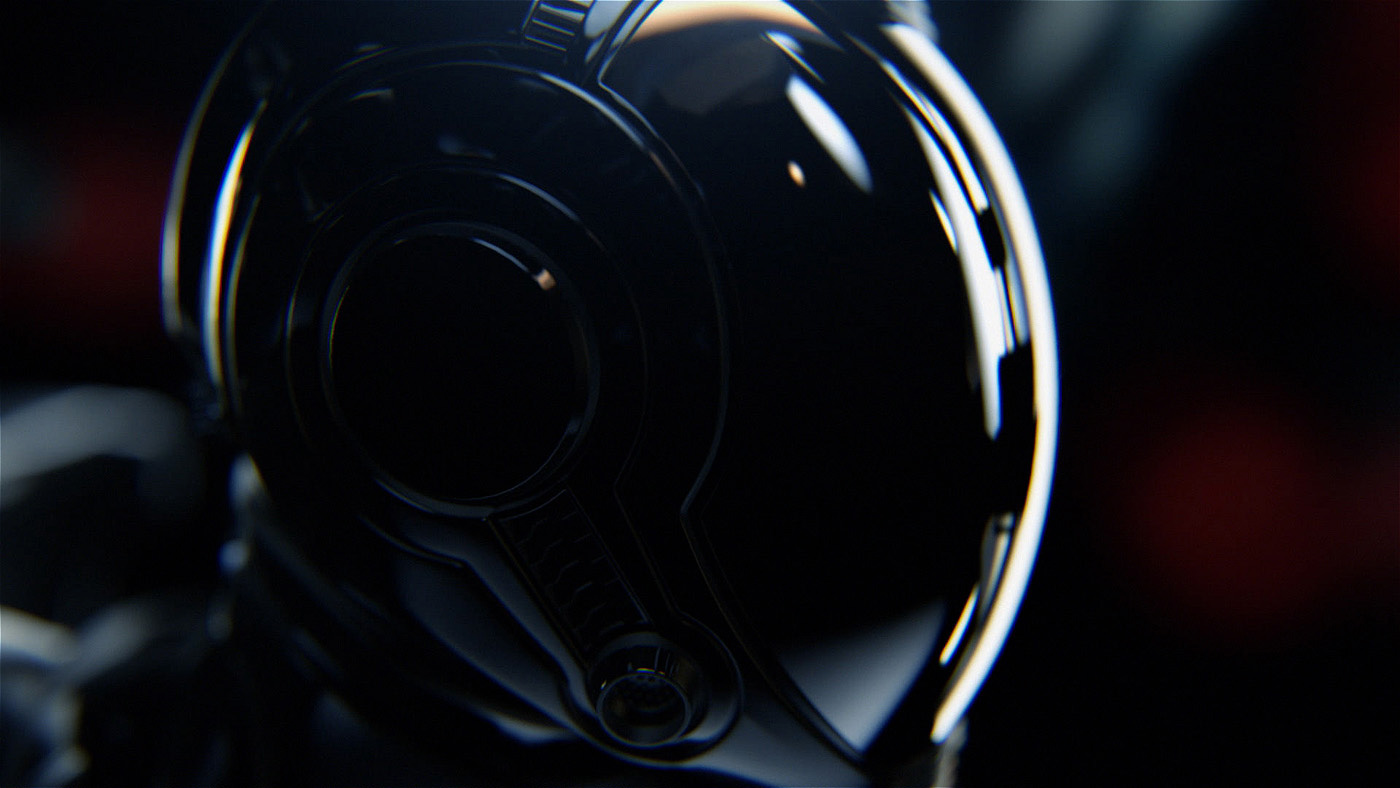 How did you manage the stereoscopic aspect?
Ryan S. and Eric M. handled all the stereoscopic work. They worked back and forth between Cinema 4D and the Flame where we could preview stereo 3D to achieve optimal parallax. In Ryan's words, « Turning around our Stereoscopic 3D version in two weeks, which we had never approached as a team before". Thankfully, Maxon has created a very logical stereo workflow within C4D. We were able to take our approved « flat » shots, convert our moves into stereo cameras with one checkbox, and start dialling in our interocular values. Since we settled on a Symmetrical Off-Axis setup for our cameras, we were able to keyframe Eye Separation & Zero Parallax in Cinema to define our goalposts of the stereo volume very quickly, yet maintain flexibility through After Effects all the way into the Flame. I sent out still frames of every shot to the Flame to do stereo checks on our interlaced monitor; if we needed to push the whole volume in or out of the screen we could do it right there in the Flame suite. Occasionally I would have to go and push the near or far plane around in Cinema to insure we weren't going to break the stereo « budget ». It got pretty fast once we figured the workflow out. »
What is your software pipeline on this show?
Cinema 4D was used for almost all the 3D work – animation, lighting, and rendering. Aamir, our modeler, used Maya and Zbrush to pose the models. All the shots were composited and conformed in After Effects and we ran stereoscopic conversion and final delivery through Flame.
Did you received the score before doing the animation and the edit?
A temp track was used for our first previs. This went to the composer, Ramin Djawadi, who quickly turned around a score for our entire sequence which we used until delivery. An orchestrated version of the score was later recorded to accompany the final release.
What was the biggest challenge on this project and how did you achieve it?
The schedule and scope were daunting from the very beginning, and we knew it. On top of that, our studio making a historic move to West LA in mid-production, which meant we didn't have our server and render farm for a few days. (Not to mention all the mishaps that go along with such a big move!) My wife also gave birth to our first child one week into production! (Not recommended during projects with crazy schedules, by the way.)
I attribute the success of this job to several factors. I'm proud of our exceptional team – everyone was wearing multiple hats and we were all in sync with regards to methodology, workflow, and how much we were all willing to sacrifice to achieve our objectives. There were no egos, just hard work. From a production standpoint, we adhered to a file structure so staunchly that no one ever got lost in the massive project. Establishing rules (like rendering 2k under 5 minutes a frame) also ensured that we would get things delivered on time.
Was there a shot or a sequence that prevented you from sleep?
The main title reveal was pretty hairy, considering that it was essentially a one man job. There were quite a few moving parts that would have benefitted from having a larger team, but it all came together in the end! One of the most challenging shots to convert to stereo in the end title sequence was Guillermo Navarro's title card – the camera move over the surface of the Jaeger with the head coming from behind camera posed interesting parallax and depth challenges. The final shot of the end title was also beast — we had to start from a macro shot to a large superstructure of hi-poly ILM models meant working with a massive scene (scale and geometry-wise) where tiny details also mattered. Ryan did a masterful job wielding the camera on both of these shots.
What do you keep from this experience?
I cannot overstate the importance of the individuals you choose to work with on a team project. More than just working with talented and like-minded people, the cohesion in attitude and approach to the task at hand really enabled us get things done. We had many late nights on this project, but it was a joy knowing that we were achieving something we were going to be proud of. Would totally do it again!
How long have you worked on this film?
The original schedule was about a month and a half. We had a couple extra weeks to deliver the stereoscopic version.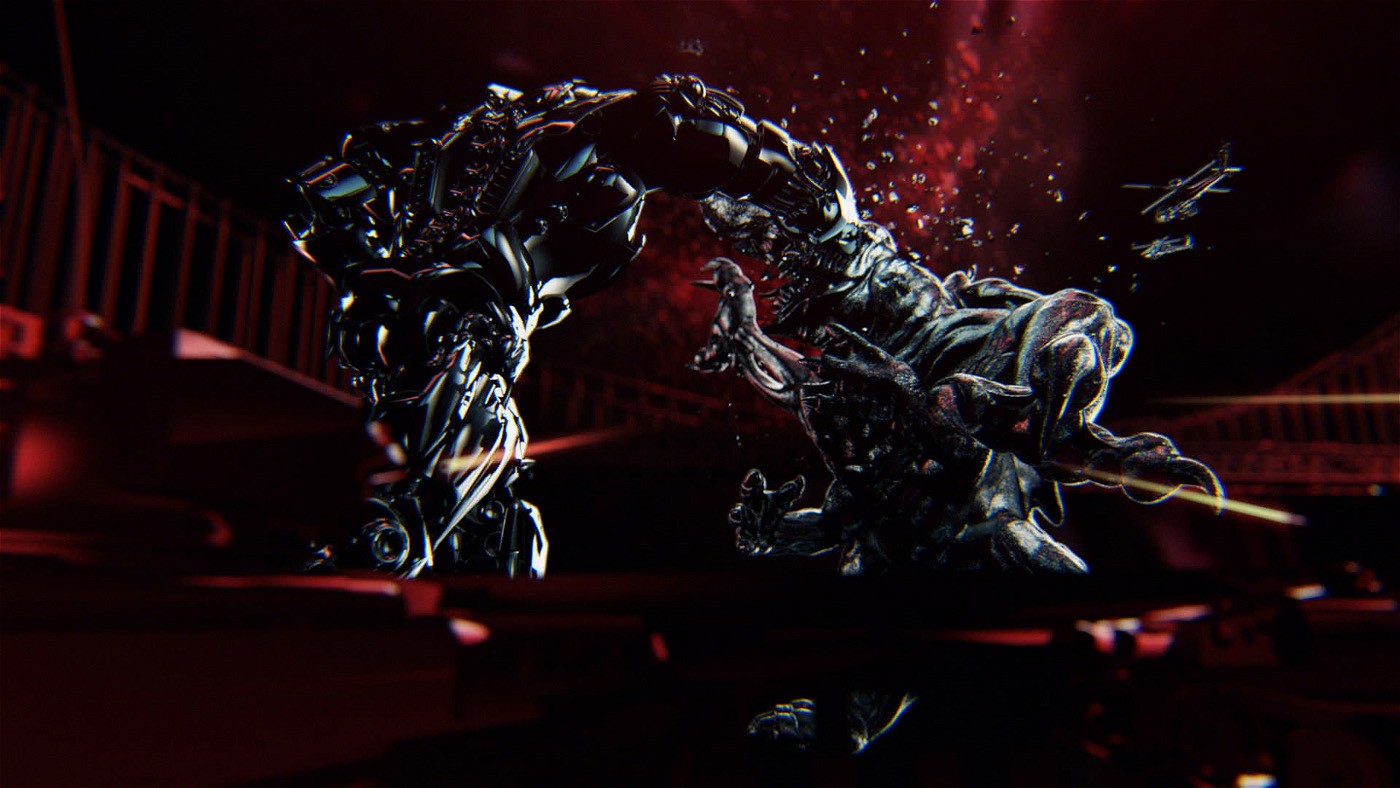 What was the size of your team?
There was a core group of 3 animators and one modeler throughout the project. We brought on our flame artist during second half to tailor the stereoscopic conversion and final delivery.
Here is our full credit list:
Produced by: Imaginary Forces
Creative Director: Miguel Lee
Producer: Brian Butcher
Designer: Miguel Lee
Lead Animator: Ryan Summers
Animators: Eric Demeusy, Miguel Lee, Jae Namkung
Modeler: Aamir Karim
Assistant Editor: Michael Radtke
3D Stereoscopic Conversion: Ryan Summers, Eric Mason
Flame: Eric Mason
Additional Visual Development: Jae Namkung, My Tran, Alejandro Lee
Coordinator: Joseph AbouSakher, Ryan Speers
Studio: WB
Director: Guillermo del Toro
Post Producer: Sara Romilly
Music Company:
Composer: Ramin Djawadi
What are the four movies that gave you the passion for cinema?
The movies that impacted me the most at a young age are also some of my favorites today: AMADEUS (1984), ALIENS (1986), and THE BRAVE LITTLE TOASTER (1987).
A big thanks for your time.
// WANT TO KNOW MORE?
– Imaginary Forces: Dedicated page about PACIFIC RIM on Imaginary Forces website.
// PACIFIC RIM – MAIN TITLES – IMAGINARY FORCES
// PACIFIC RIM – END TITLES – IMAGINARY FORCES
© Vincent Frei – The Art of VFX – 2013