The book opens with an introduction by director Dean DeBlois in which he explains the origins of his ideas that will lead to create this sequel of HOW TO TRAIN YOUR DRAGON.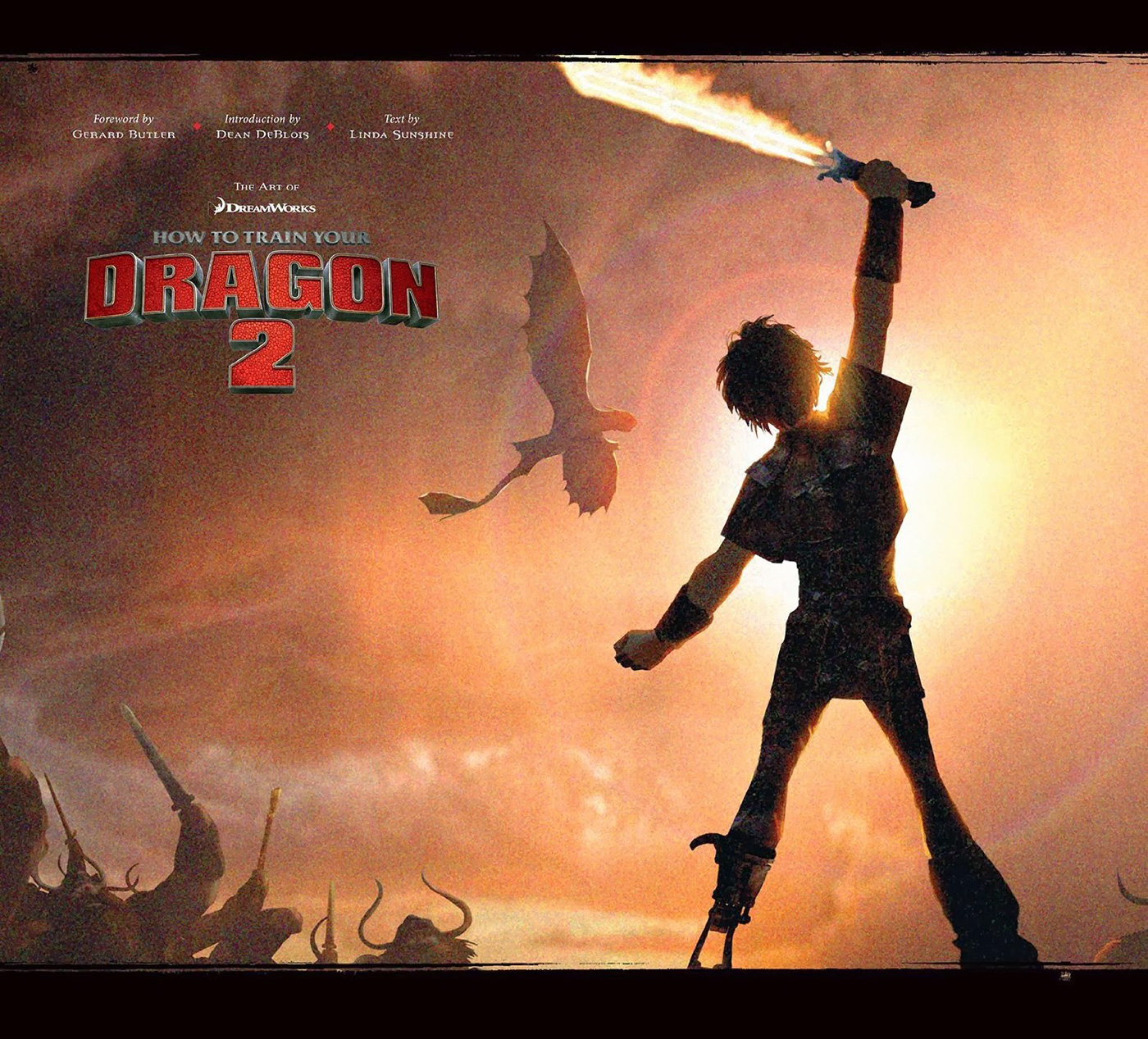 Then we discover pictures of scout locations made by the key members of the film crew during a trip in Norway. These photos will be of great assistance both in terms of inspiration for the director and valuable references for the environments and especially the lighting and colors moods.
The film opens with a great race dragon. For this sequence the team had to create new buildings, equipment and all that is useful in a race. The book offers a wide selection of concepts. We can discover the banners of the various teams as well as several color keys to set the tone of this sequence.
The main challenge of this new episode was to age the characters. And thanks to advances in technology, there was no imitation to create and enhance a character and its equipment. This makes it possible to create more detailed clothes. Each character have few pages in which we can see its new development with many concept arts and illustrations. Hiccup now has a flight suit much more rich and a developed new equipment.
As Hiccup has become an explorer, it was necessary to create new worlds and also to show the Arctic. Numerous illustrations are available and we can better understand the importance of references taken during the trip to Norway.
The film features, of course, new characters and dragons. We discover the sequence in which Hiccup meets his mother Valka with a cool side by side storyboard / final images. Several pages are then dedicated to Valka, her dragon Cloudjumper and her refuge, the Nest of Dragons. This section presents the new dragons including the impressive Alpha and cute baby dragons.
The book then introduces the creation of the film's villain, Drago. On several pages, you will discover the many visual research for this new character as well as his army, boats and his Alpha dragon.
The last part is logically devoted to the final battle via storyboards, the color key and gorgeous illustrations.
A final cool part is the pictures showing the various teams of Dreamworks Animation.
Product details
Dimensions: 254 x 279 mm
Hardback: 160 pp
Publication date: 9 May 2014
Where to buy it?
Titan Books: The official page of the book.
© Vincent Frei – The Art of VFX – 2014