This new book by Titan Books is dedicated to the behind the scenes for the new films of PLANET OF THE APES, each part features a large number of on-set pictures, illustrations and concept arts.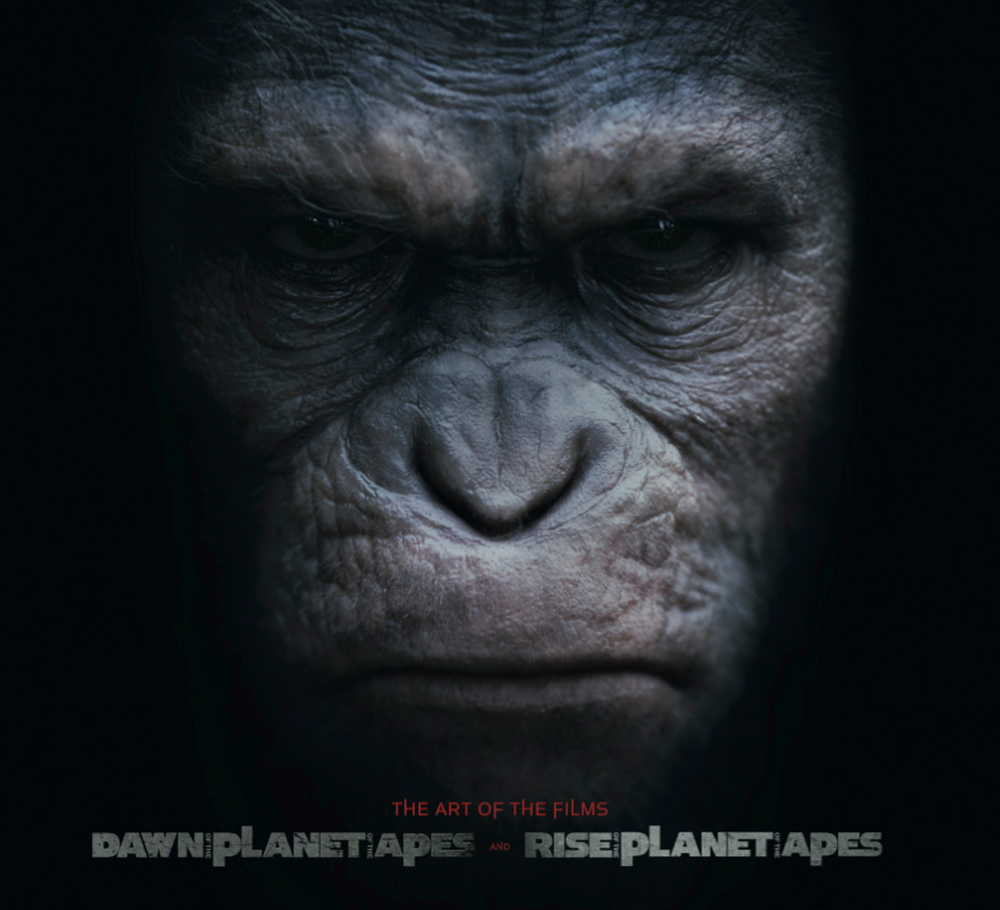 // RISE OF THE PLANET OF THE APES
This section allows us to go back in the first film through numerous illustrations with various locations such as Gen Sys or the home of the hero Will and his father. In addition to concept arts, this section is rich of on-set pictures that allows us to see Andy Serkis with his MoCap suit. The final result created by Weta Digital accompanies the majority of thse pictures.
A very interesting part let us see some storyboards of the escape sequence and the Battle of the Golden Gate. We discover the set used for this sequence surrounded by a vast green screen. This first part ends with various posters of the film and on the decision of the Twentieth Century Fox to highlight the monkey Caesar rather than the « human » cast.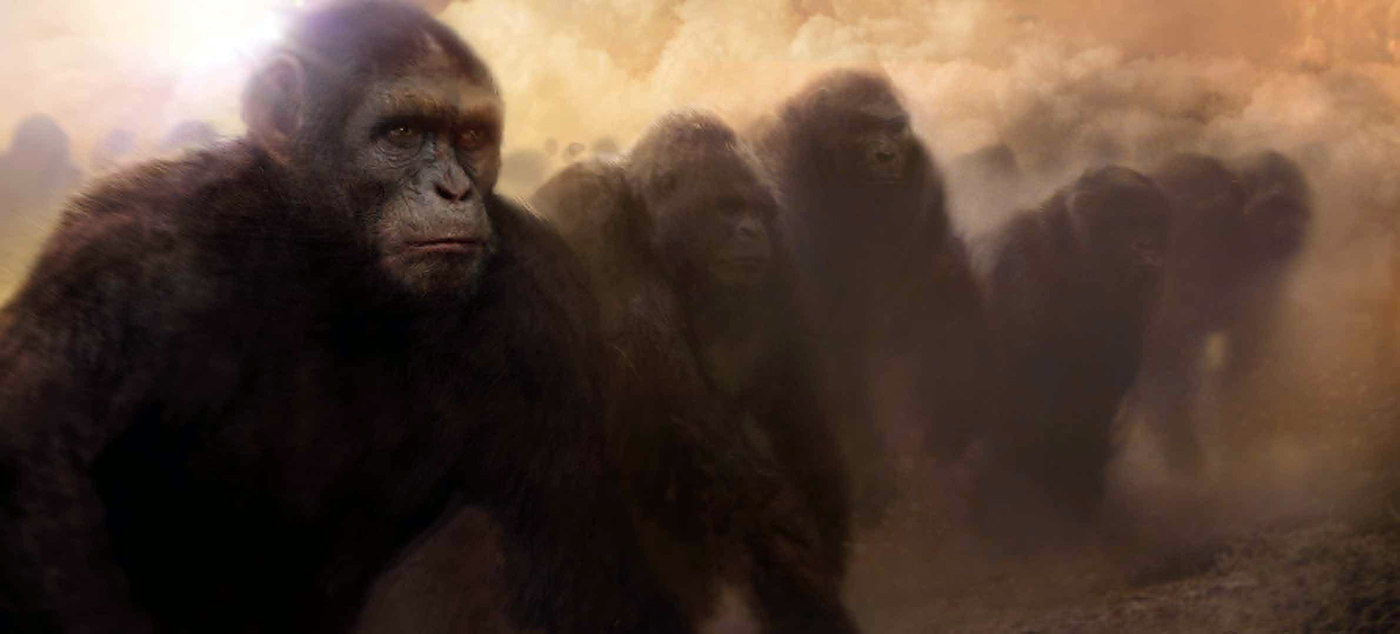 // DAWN OF PLANET OF THE APES
Given the nature of this new episode, this part is much more rich in illustrations and concept arts. We can see many researches and design for the paintings on the monkeys faces. Several chapters are also devoted to Caesar, Koba and Maurice that visualize their evolution from RISE. We then move on the design about the many sets such as the dam or the Apes Village for which there are also many on-set pictures of the construction of this impressive set. The VFX technique has evolved since the first episode so a large section is devoted to the performance capture and allows us you to see the mocap actors before the hard work of Weta Digital.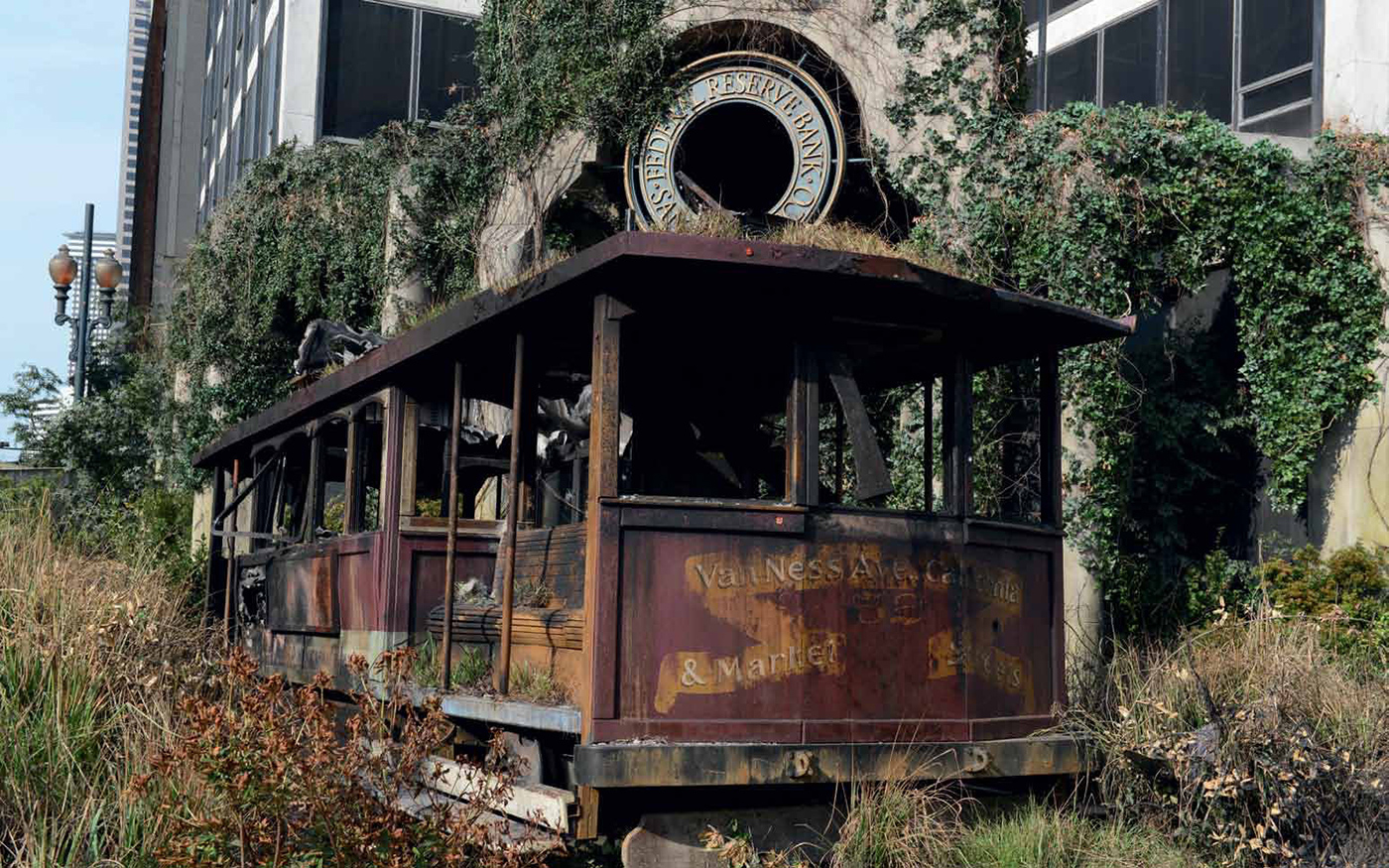 Another important part of this chapter is devoted to the visual research of the devastated San Francisco. This includes the general look of the city under vegetation and lots of damage and also the humans and their new lifestyle and vehicles. It is also an opportunity to review the hero home from the first film in disrepair. And finally, the set design of the final battle that takes place in a tower under construction.
Product details
Dimensions: 273 x 302 mm
Hardback: 176 pp
Publication date: 8 July 2014
Where to buy it?
Titan Books: The official page of the book.
© Vincent Frei – The Art of VFX – 2014