Titan Books propose to us the new book of Mark Salisbury, Dark Shadows: The Visual Companion. He knows well Tim Burton and his world since he had already talk about it in his book Sweeney Todd – The Demon Barber of Fleet Street before heading into space with Prometheus: The Art of the Film.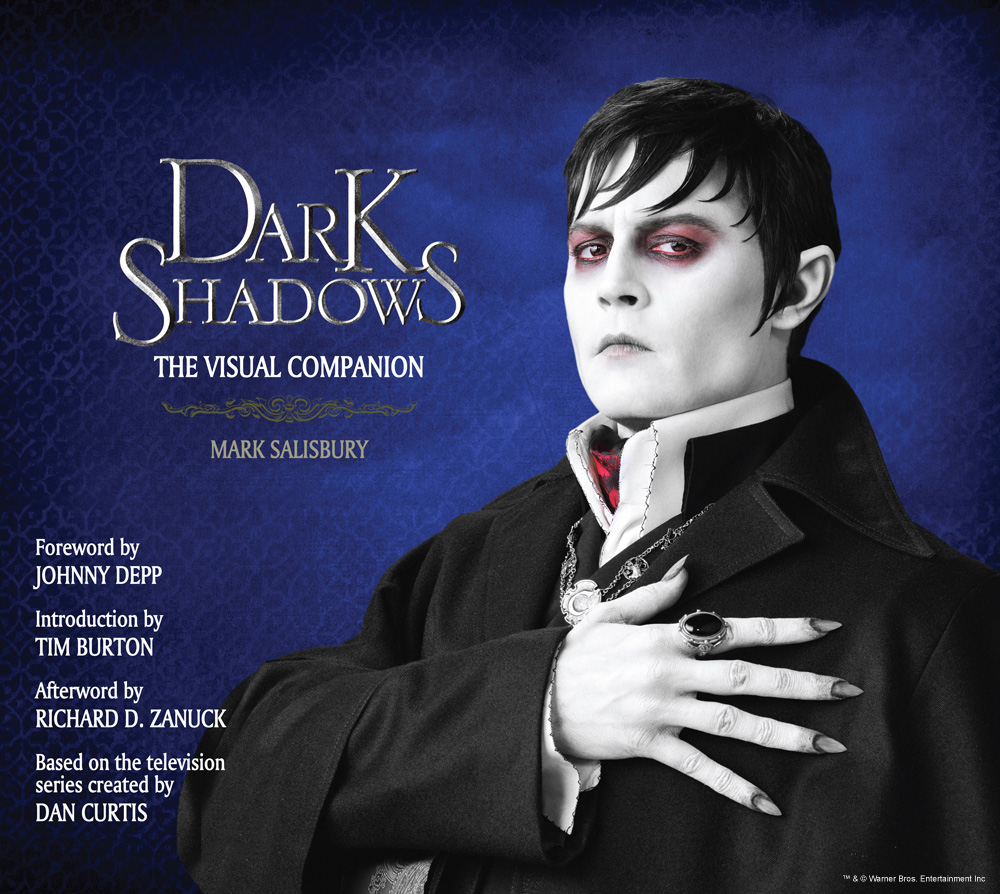 His book continues the theme of the family starting in the film by starting with his elder in a long original show presentation with rich collections of photos. Then explains the genesis of the project in particular highlighting the involvement of Johnny Depp. Come next the family album, each character got his presentation text with production photos and of course behind the scenes pictures. Many great sketches of Tim Burton illustrate this first part.
One of the most impressive chapters is the sets. First of all, the beauty of the illustrations created by the team of Rick Heinrichs but also by their large size such as Collinsport harbor that was built from scratch in Pinewood Studios. We also see that the Collinwood mansion gets a miniature version. The book offers us a visit in the middle of the decorative elements like the various paintings, the impressive chandelier or the many advertisements for Collinsport stores. The costumes are not left with the presence of numerous sketches and photos showing the team at work on the actors. Not to mention the makeup and prosthetics with impressive dummy body created for the character of Helena Bonham Carter.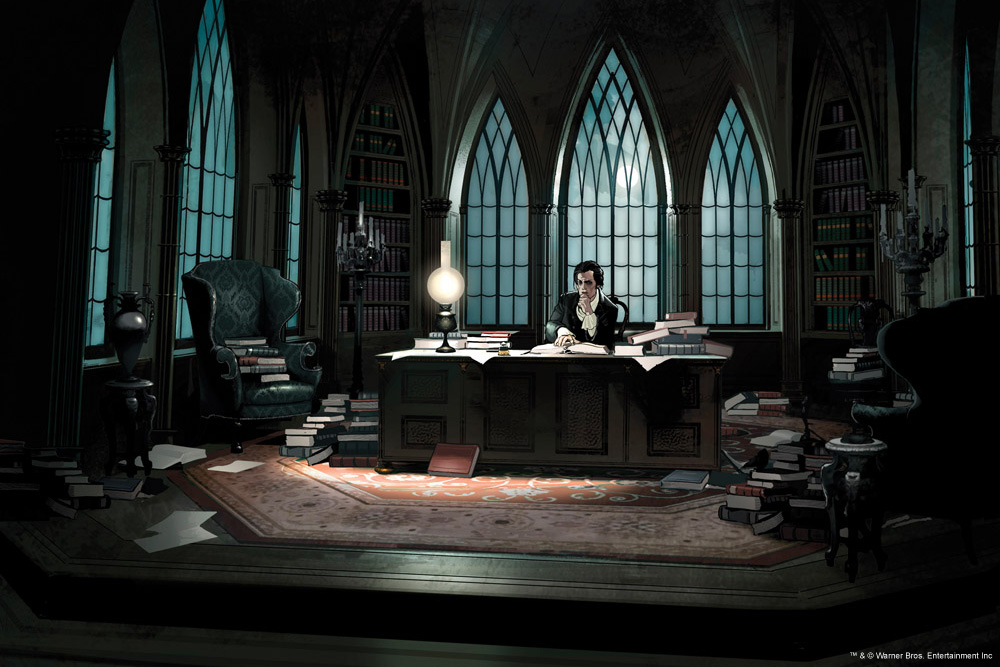 Then comes the Shooting part that allows us to see the work of cinematographer Bruno Delbonnel and his team. The supernatural side of the film also highlights the work of stuntmen and special effects such as the wire effects or the impressive mansion fire. On various pictures we can see the collaboration of Tim Burton and Bruno Delbonnel and also to realize the impressive size of the crew.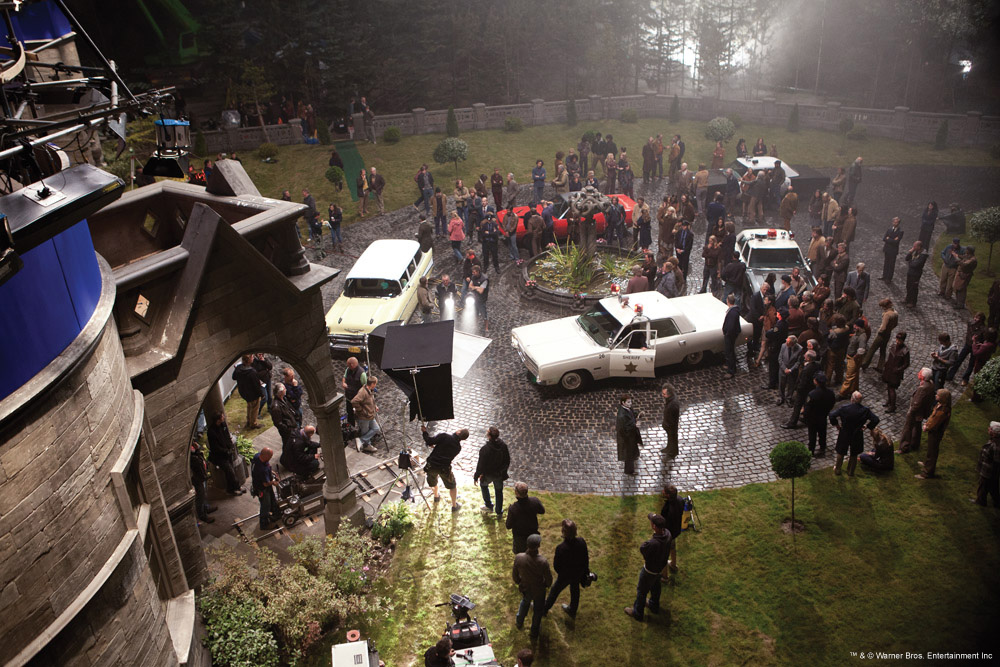 Something rare enough to be reported, the family of postproduction, especially the visual effects and the editing, is not forgotten and is entitled to his chapter with many images revealing the behind the scenes of several effects such as the statues grasping Barnabas. We discover a beautiful sketches by Tim Burton for the cracking effect of the face of Angelique. The book ends with a final series of team backstage photos team and portraits of the cast.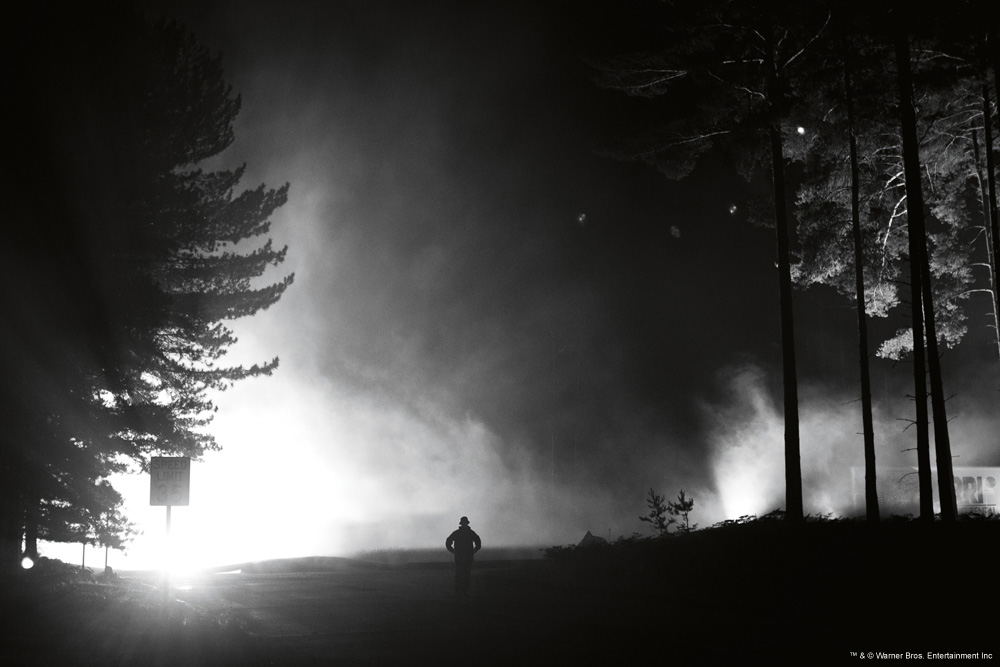 Click on the links below to order this book:
– Dark Shadows by Mark Salisbury. Published on 26th October 2012, £29.99, Titan Books.
– Dark Shadows: The Art of the Film
© Vincent Frei – The Art of VFX – 2012