Gabriel Sanchez began his career in visual effects in the mid-1990s. In 2004, he joined Look Effects as Flame artist. He has worked on films such as THE FOUNTAIN, THE DARJEELING LIMITED, BLACK SWAN or LIMITLESS.
What is your background?
I've been in vfx since the mid'90's. I started out in the vault and worked my way up to the machine room as graphics assistant on the Henry and the Domino, self-taught. I came over to LOOK as a senior Flame artist as a free-lancer. They brought on staff after my first project. I've been here since 2004 and, as the company has grown, my responsibilities grew. My natural tendency to help other artists improve the quality of their work turned into my becoming the lead senior compositor on several projects. At the same time I was acting as digital supervisor. So as they needed a 2D Supervisor, I moved into that role. When THE GRAND BUDAPEST HOTEL was awarded, Wes wanted to know how we planned to do the project. My name was one of those put forward and Wes chose me to supervise.
You have already worked with director Wes Anderson. How was this new collaboration?
I had worked with him on several projects. The first time I met him was for a creative meeting to discuss the titles for THE LIFE AQUATIC. Because of my history – much in commercials and trailers – I'd had lots of client meetings. So I went into this one in a comfortable mindset. I feel like Wes and I really worked well in that meeting. So he remembered me when it came time to plan THE GRAND BUDAPEST HOTEL.
My initial collaboration with Wes was not the norm. He usually communicates from a distance. But because of that initial connection – and the fact that I also worked as an artist on several of his shows – I understood his style and what he was looking for. This made it much easier for me to supervise our team and translate Wes' unique vision.
What was his approach about the visual effects?
Wes wants all visual effects to be as invisible and seamless as possible. They must meet his iconic style, but be completely unobtrusive.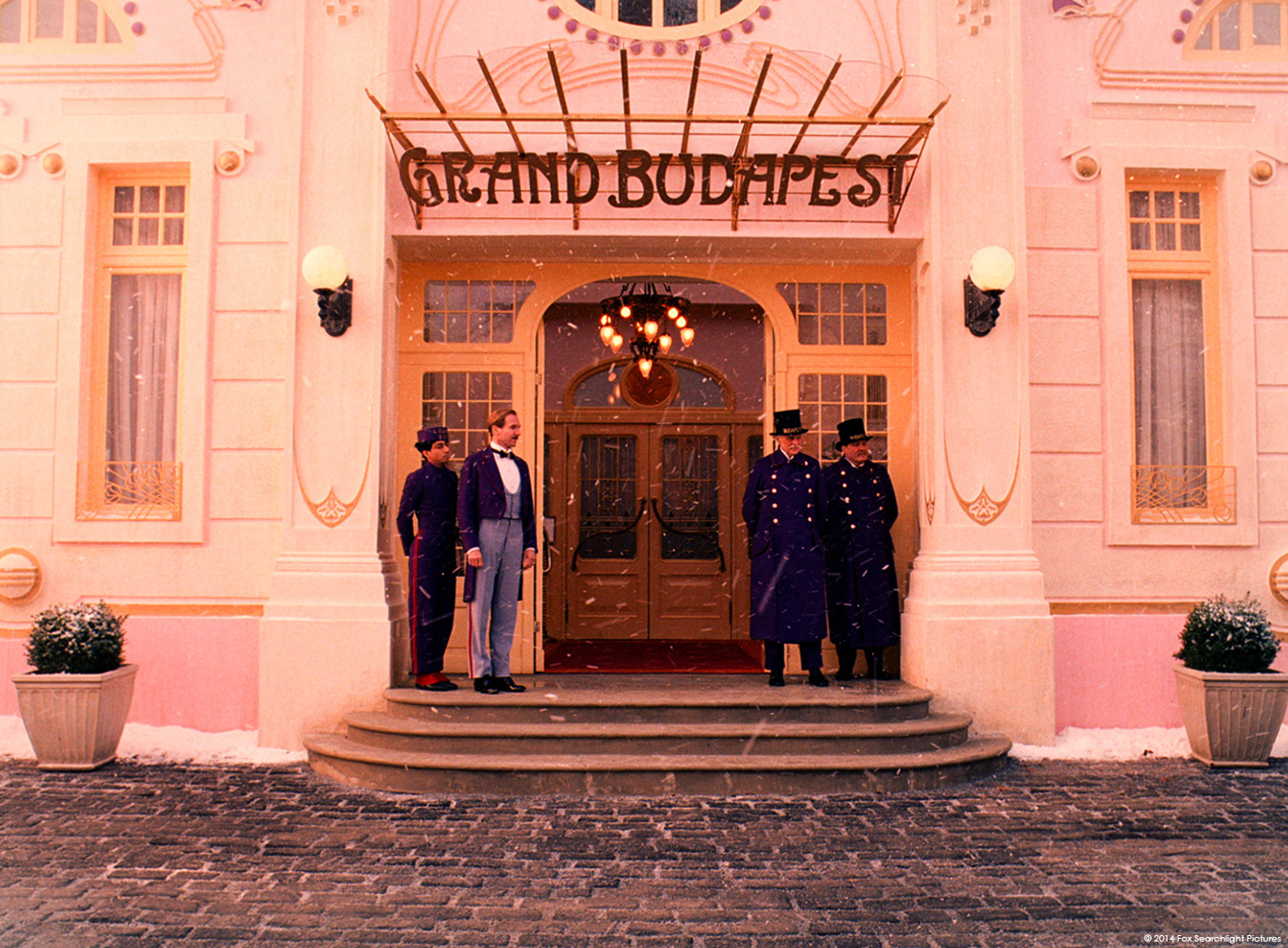 What was your role on this show?
Not only was I visual effects supervisor, but I was really involved in setting LOOK's German operations, from pipeline to staffing. A big part of my energy went into quality control. Because I knew the level of work that Wes wanted, I had the only and final say of when on a shot was ready to go to the client.
Can you tell us more about your collaboration with Wes Anderson?
When we were deep into the project, the collaboration was really visually-based. Wes would send us accurate visual representation of what he was looking for. Wes is a director who knows exactly what he wants and how to ask for it. His directing skills and involvement go past production and into post.
Can you describe one of your typical day on-set and then on post?
Due to the timing of our involvement and setting up the German office, I was never on set. Our schedule was consistent. My day started with reading any correspondence from the client. Then we would have a quick artist de-briefing, based on that correspondence. After that I would do rounds and literally sit with every artist to review notes and we would creatively come up with solutions. Each artist knew when I wanted to see results and I would have a mid-day review session in which we would agree on what would be addressed for the end-of-day review session. Then I would do another set of rounds. After the last set of rounds, I would relay information to our out-source company. For end-of-day review, I would do a quality review. Working with the producer, at the end of the day, I did a narrowing down to decide what would go to the client. Then it was in the producer's hand.
How did you approach the mix of VFX, miniature and stop-motion effects?
I initially broke down the shots into categories. Then I did a lot of the R & D of the different types of shots in the Flame, so I would be completely familiar with what needed to be done. I wanted to know the challenges and processes first-hand as much as possible. With the knowledge from that testing, I was able to come up with some general guidelines and approaches for each category of challenge, for example, how were going to integrate the miniatures and stop-motion and necessary vfx?
Can you tell us more about the creation of the Grand Budapest Hotel?
It was a miniature. There were two versions, one for the 1930's era and one for the '60's. Interiors were shot practical in, I believe, a department store.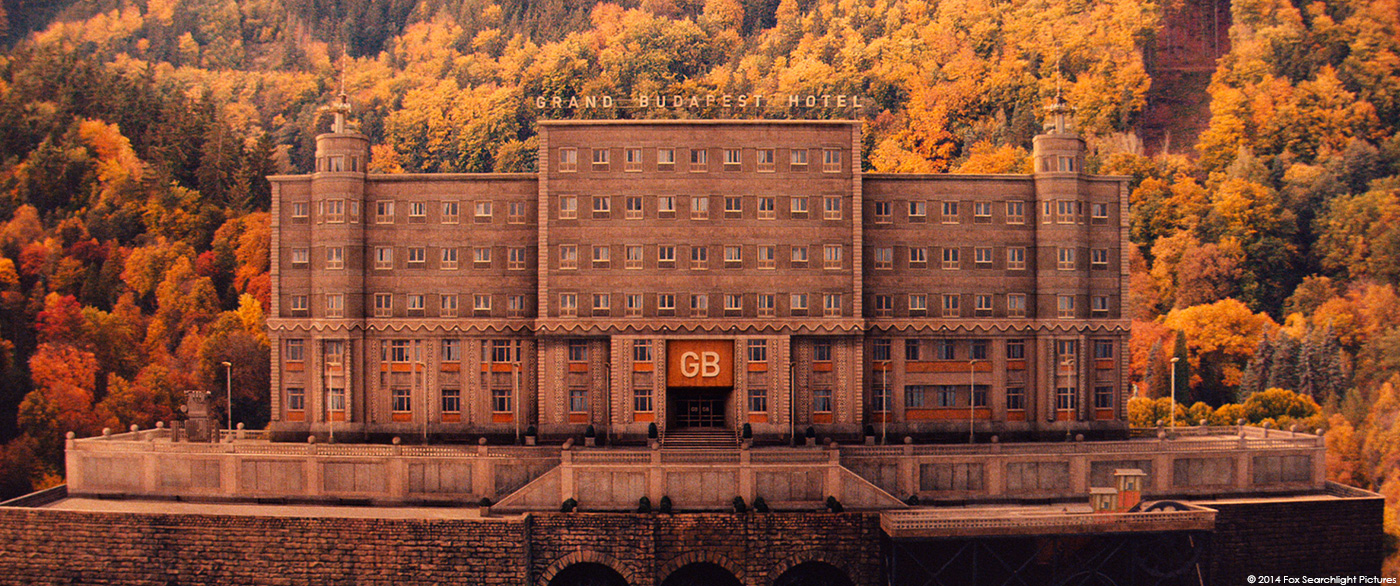 Have you created set extensions and can you tell us more about their creations?
We did extensive use of matte paintings for the Gablemeister shots and chase sequence.
How did you create the various environments and matte-paintings?
The matte paintings were done in Photoshop. We enhanced environments with natural elements from an asset library and digital particle effects.
What references did you receive from the director for the environments?
Endless! We had over a terabyte of high-res still that Wes sent us. They ranged from close-up visuals of textures to wide shots of a mountain range.
There's a chase sequences in the movie. Can you explain in details about your work on this chase?
Our work on the chase was extensive. We had to incorporate different aspects of visual effects involving green screens, miniatures, stop motion, digital particle, enhancing environments, speed changes, matte paintings and all aspects of finessing the comp.
Can you tell us more about the miniatures work and the stop-motion animation?
A lot of the work with the miniatures was enhancing what we got from production, whether it was adding lighting changes or new textures.
At the start, our approach to the stop motion was not much different from other vfx shots. The challenge was making the movement feel fluid, rather than "steppy." This took quite a bit of experimentation with different speed-change approaches and motion-blur effects.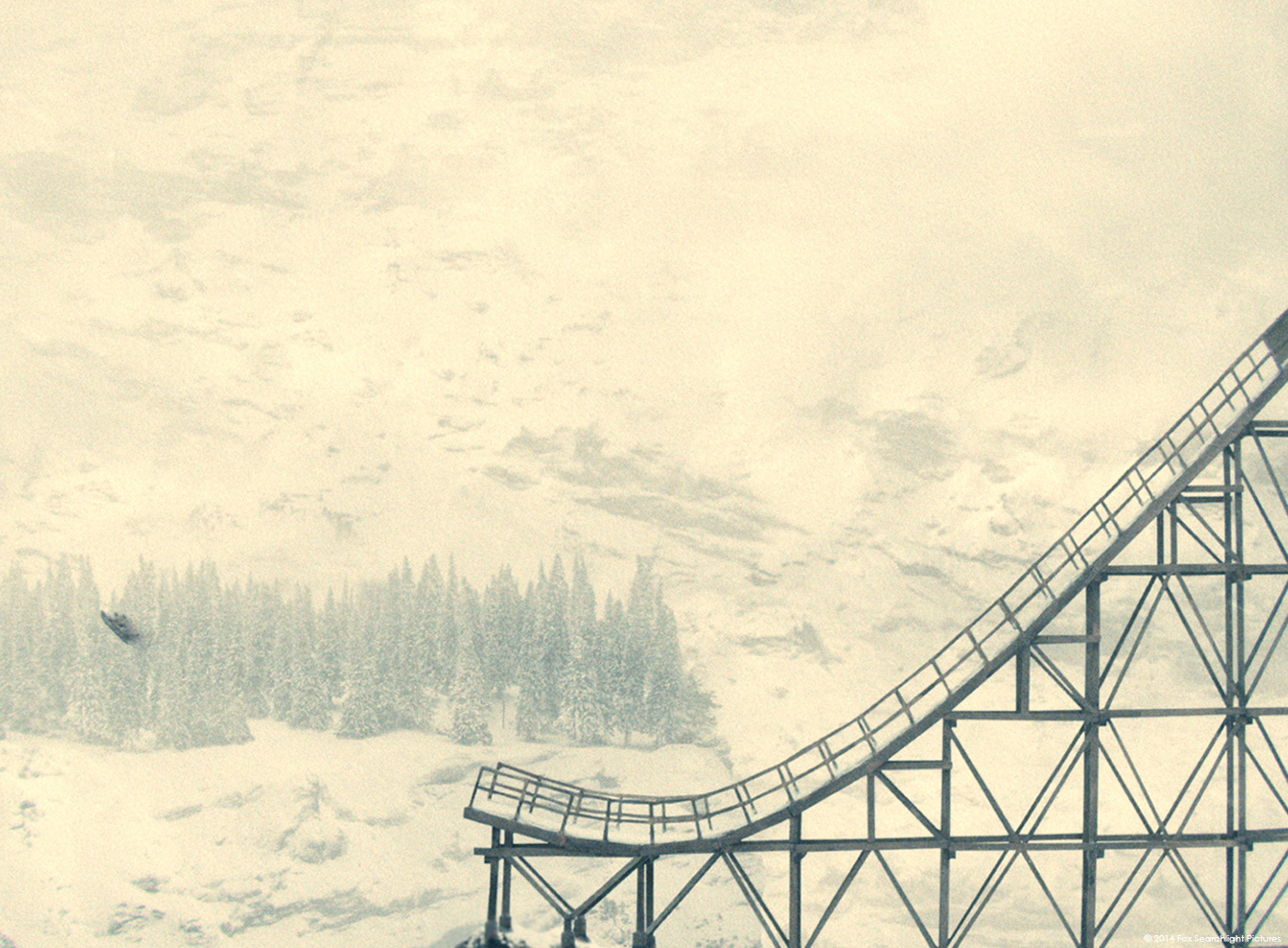 How was split the work amongst the various VFX studios?
As the supervisor, I decided how the work was divided. After experiencing the strengths of the team, I was better able to judge what stayed in-house and what got sent out.
Can you tell us more about the Look Effects office in Germany?
When we were awarded the project, we didn't have operations in Germany. We chose Stuttgart, in large part, because of the deep pool of experienced, dedicated talent. We were able to find space and crew in time to gear-up and complete the project in time and on budget.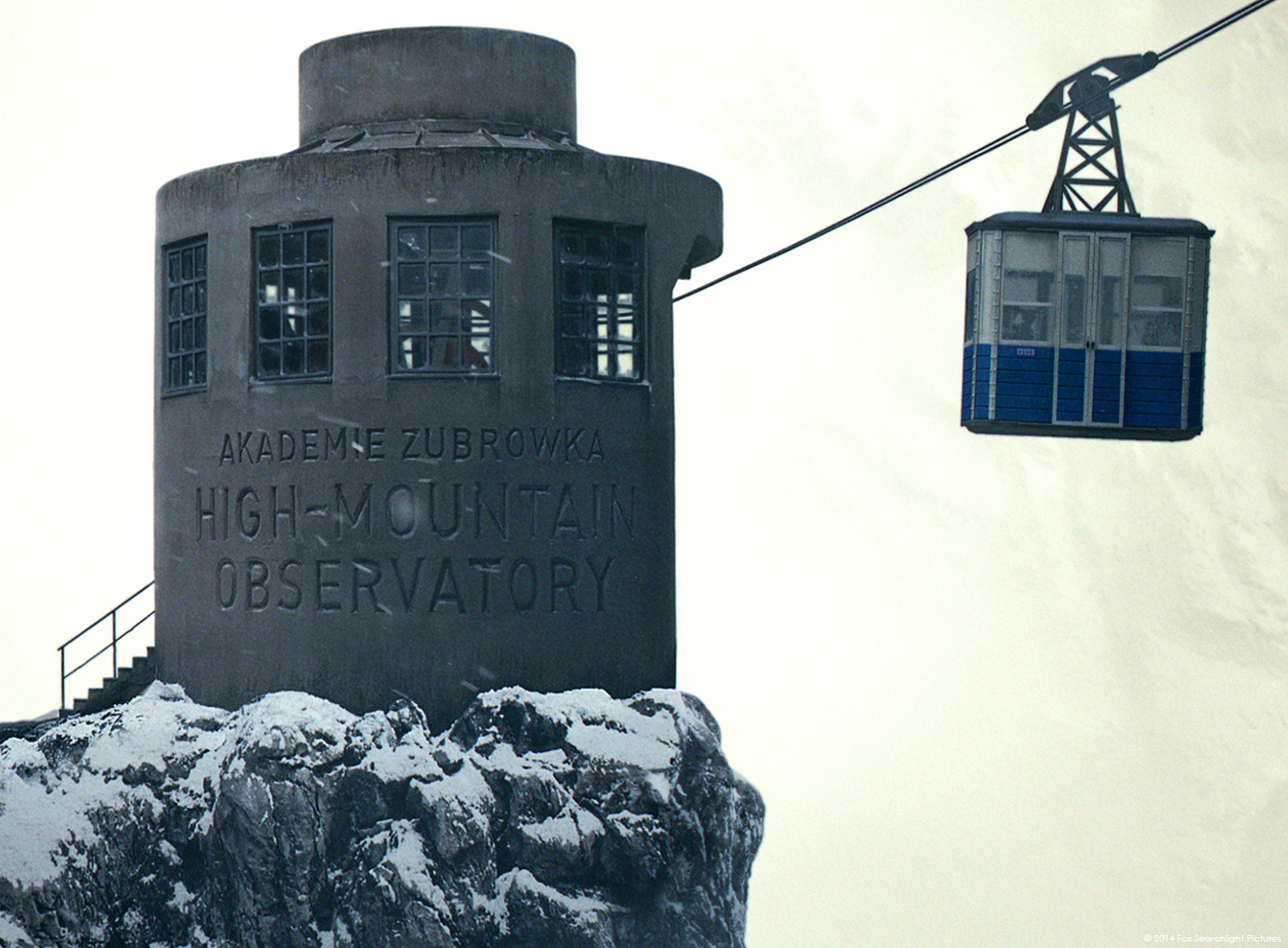 Is there any invisible effects you want to reveal to us?
They're all invisible. That's what Wes wants and why he works with us, because we do invisible really well.
What was the biggest challenge on this project and how did you achieve it?
The biggest challenge was the initial culture shock – and the absence of decent Mexican food.
Was there a shot or a sequence that prevented you from sleep?
The invisible speed changes throughout the film.
What do you keep from this experience?
Workwise – taking on a new challenge I never expected to take and succeeding.
Personal – The people. The team. The connections I made will definitely stay with me.
How long have you worked on this film?
May through February – 10 months.
How many shots have you done?
340.
What was the size of your team?
About a dozen.
What is your next project?
Currently I'm back in the LA office on BLACK BOX. We're waiting to sign the contract on film that will take me back to Germany.
What are the four movies that gave you the passion for cinema?
I loved the spaghetti westerns, THE GODFATHER, the old car chase movies. I don't have just four films. I love the movies.
A big thanks for your time.
// WANT TO KNOW MORE?
– Look Effects: Official website of Look Effects.
© Vincent Frei – The Art of VFX – 2014