Headquartered in Bournemouth, UK, and with offices in Montréal, London, Los Angeles and Mumbai, Outpost VFX exists to bring vivid creative ideas to life by harnessing artistry, technology and innovation. Since 2013 they have passionately embraced new technologies and new techniques that have empowered them to work with global content creators like Netflix, Amazon, Universal, HBO and Apple on visually arresting productions. Recent projects have included Foundation, The Man Who Fell to Earth and Wheel of Time.
What was your first contact with visual effects?
I feel I'm showing my age with this one but my first experiences around what would become visual effects was using Deluxe Paint 3 on my Amiga back in the early 90s. Slightly ashamedly I used it mostly to make fake IDs. That sparked my interest in computer graphics in general which led on to Photoshop and After Effects.
I did initially study mechanical engineering at university but quickly realised I didn't have the patience or the mathematical ability. I found I could build ideas in 3D (initially Max) far quicker if people's lives weren't depending on my calculations being correct.
So, I switched degree courses and learned a broad range of what was then called Multimedia; filming, editing, stop frame, claymation and interactive Macromedia stuff.
Whilst I didn't set out for a VFX career by design, it definitely evolved from enjoying creating models and animations which eventually led into commercials and film.
The first projects I did that I'd consider as visual effects were music videos and idents for early 2000s Smash Hits compilations, where it was like 3D flying text through the universe and other incredibly cheesy, basic 3D. But with a foot in the door in a Soho studio, the more advanced world of commercials and film opened up to me.
What made you want to work in this industry?
I've always been driven to design and build objects and mechanisms. I wasn't too clued up on VFX as an industry back in the late 90s but I did know that I liked creative problem solving in teams of people who I could learn from. My career evolved around these principles. I built up a modest portfolio of models I'd made in 3ds Max, then touted them about town until I was offered a very, very junior position as a modeller.
I'd love to say I had it all mapped out but the truth of it is that I pretty much said 'yes' to every opportunity to learn from others, take on the next project that was out of my comfort zone and give it my best shot. I think this industry can be rewarding for anyone who can highlight a problem and provide a solution at the same time, then repeat that a million times until you know what you're talking about!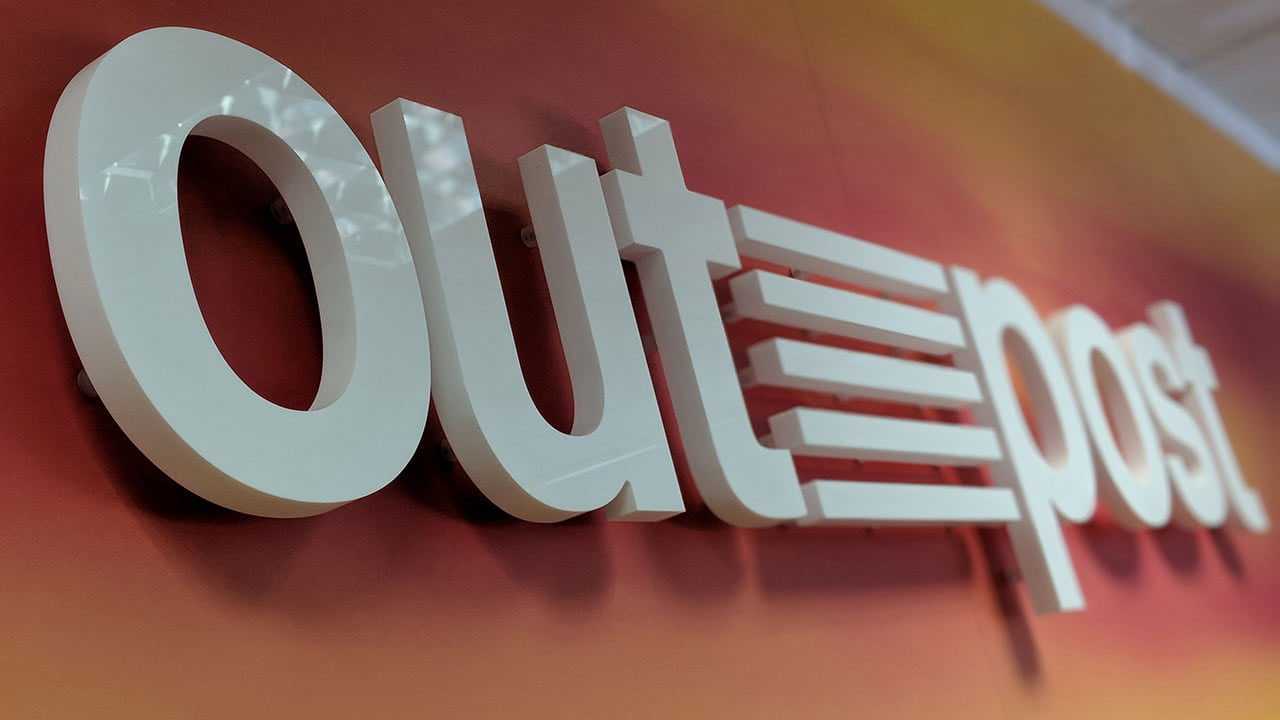 How did you decide to start your own studio?
I had worked in London for many years, I had worked in Los Angeles, I came back to London and I just felt that things had progressed technologically but not really advanced culturally.
Having understood the stresses and strains of being an artist I felt I had a different approach to managing my artist teams with an empathy towards what an artist needs out of their work environment.
I felt if I started a studio that had a value system fundamentally based around attracting and retaining talent, through having been there myself, it could be unique.
Working in LA, I was used to working with Chicago and people back in the UK, and I realised that you didn't need the overhead of living and renting an office in London to still do the work. So, I was tapping into advances in internet bandwidth and cheaper kit availability, I realised that you could employ people all around the country without needing big overheads and big expenses.
That's really the founding principle of the company – I was doing it from an artist's perspective. What is a bit odd for me to reflect on is that the first ever job we did was between three people who worked in three different places. It was based on trust and professionalism, i.e. we all knew we had to do our best work but there was no studio at that point. Who knew that would become the working norm nine years later!?
How did you find the name of your studio and what's his meaning?
Outpost made a lot of sense when trying to describe the company in one word. I was undertaking a bold move going out of London to the regions. I remember a lot of people thinking I'd generally lost the plot going from a Supe job at MPC to scrambling around for any VFX work I could get!
So, moving down to Bournemouth, being near the university, doing post-production as I called it in those days, Outpost was non-central, not London. I think I was trying to make a bit of a point at the time, of 'you don't need to be in the centre of a city to do this job', hence Outpost. Equally we were going out on a limb, working differently and offering a radically different location.
I've then since realised there are about a thousand Outposts in the world in various industries, so maybe not as original as I initially thought, but the brand has really taken on a personality and message of its own. We are in all the major locations now, but we are still trying to make a difference in how we work together and develop a respectful culture. So whilst not geographical, I believe the Outpost way is still unique and still conveys our mission to Zig when others Zag.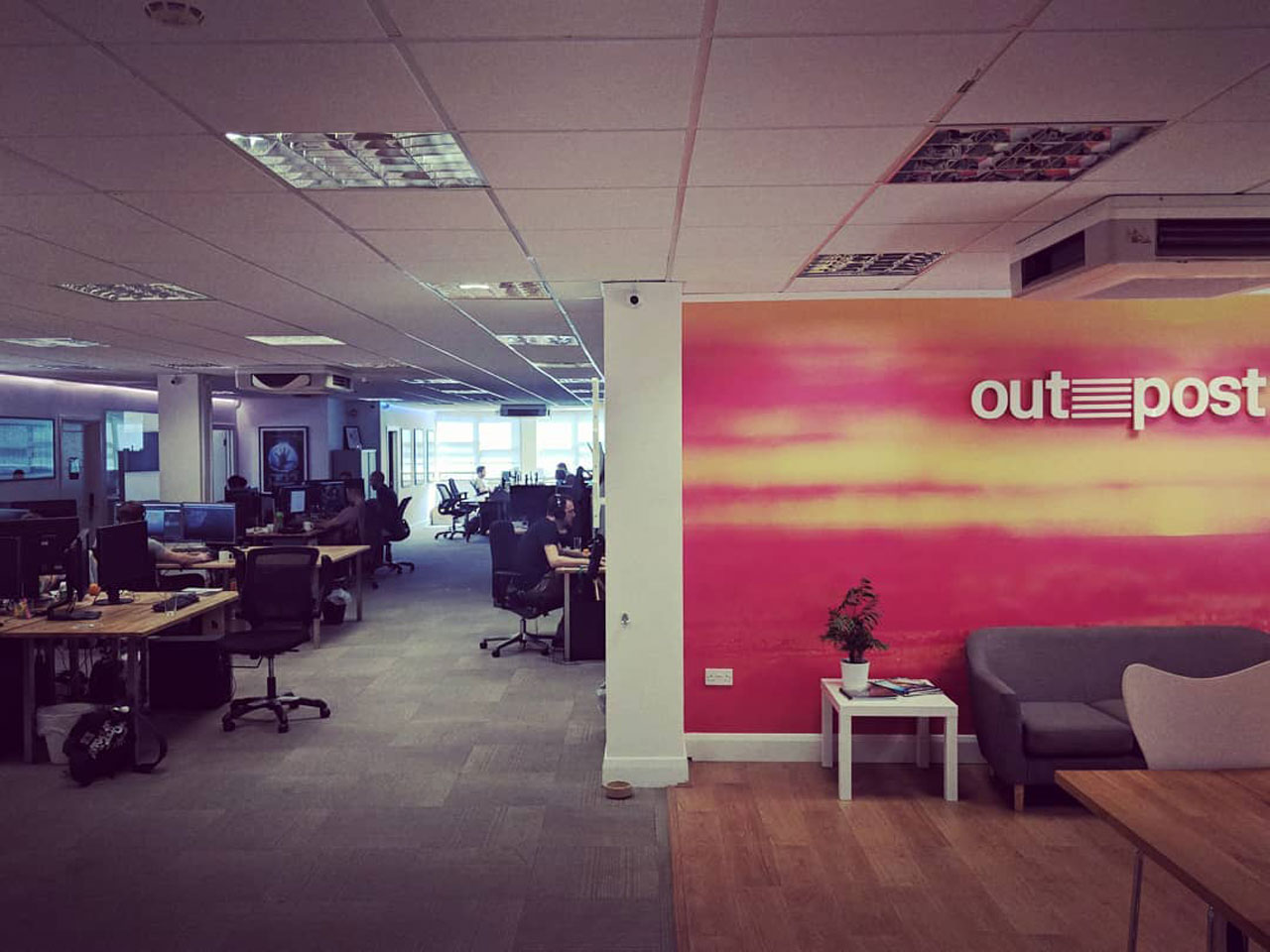 Can you elaborates about the collaboration with your co-founders?
I never really considered a partnership approach in the founding of Outpost. Again, to become the company of 600 that we are today was not a master plan seeded back in 2012. The company evolved much like my career had and grew out of taking on the next challenge out of our comfort zone and putting our best foot forward.
So, whilst there are no other co-founders Outpost is by no means a product of Duncan McWilliam. The only way we have succeeded is from the incredible energy and belief that has come from the many people within the company. Their preparedness to believe in a vision that has often seemed far-fetched and their patience along the way is what has created our company and our value structure.
Can you tell us about the evolution of your studio since its launch until today?
My background was partly film but mostly commercials, so we started on small commercials, but my approach was 'whatever you need visual effects for, we can do it'. So, we dabbled in VR, we dabbled in realtime, we did some broadcast, we did some feature films – we did whatever was available.
Over time, we were servicing the independent film industry more and more, and that started to become a more stable revenue stream, and then Netflix and the streamers kicked off, and they sort of took over independent film and filled that gap and were more prolific. And then we started doing a lot more film and TV alongside it.
After about six years we decided commercials wasn't our future. Now we're very much just high-end episodic, high-end film.
We knew we needed to grow to provide a sustainable business model and this meant understanding what our clients needed. They were keen to engage with us in Quebec, so we opened up Montreal which has grown and grown.
We always wanted everyone to have a positive experience with Outpost, whether client or employee, that's our mantra, and so we have always been soul searching to ensure that we are moving toward creating the best employee environment alongside the highest creative service. This is the continual part of our evolution which we put a lot of energy into. We certainly aren't there yet with so many improvements to make but understanding why the company exists and what our values are makes the goals clear.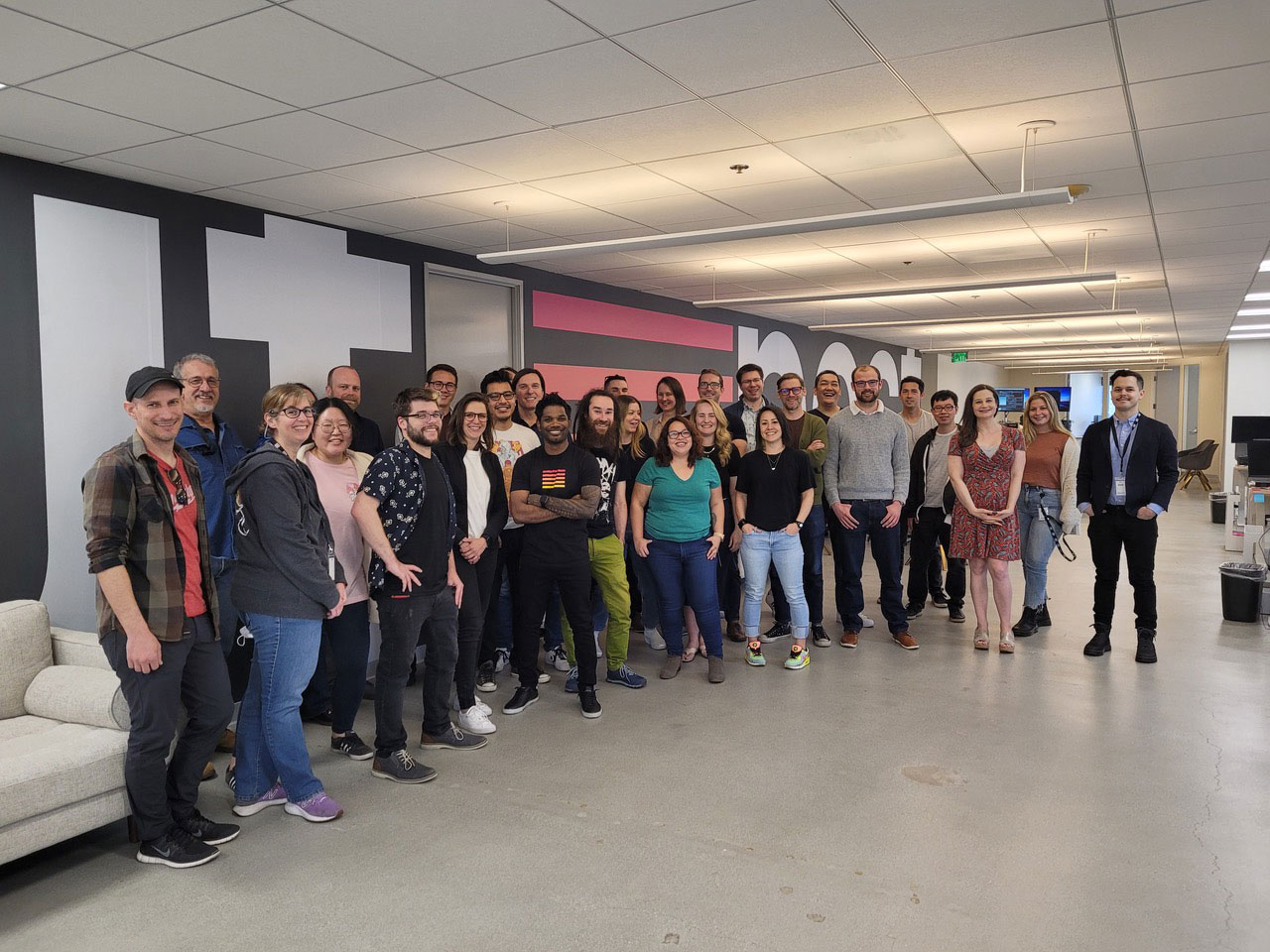 Your studio has several offices. How did you choose these cities?
We had the UK covered by Bournemouth and the majority of our clients were happy with that.
We knew Montreal was necessary, especially for the streaming industry, because of the tax advantage of being there, which is very popular with clients. We also knew people in Montreal that wanted to work with us, so that was a big draw.
Next came Los Angeles. As we were much bigger, there was a huge opportunity to set up Los Angeles to service clients locally and work on Westworld, Star Trek: Picard and Star Trek: Discovery – there were certain shows we knew we could pick up in LA, and I think it pays to be in the town a large amount of your clients are in so we can offer them up-to-the-minute support and see them far more often in person, which is really important to us.
We opened Mumbai as we had connections with great talent over there and it's such a rapidly growing community, both in terms of scale and capabilities. There's a lot of passion in India for developing the VFX industry and bringing through new artists. We also knew that our culture would cut through over there and present a fresh option for talent in India.
And then, somewhat ironically, we're now in London. Although people are working remotely a lot, we couldn't pass up the opportunity to be able to offer our people the choice between working from home, hybrid, city life and beach life. There's of course the added benefit of being on the doorstep of many of our clients, much like in LA.
Can you explain us the pipeline and the workflow of your studio?
The principle of Outpost is it's one studio – one studio in four countries. The end goal is to be on one network globally, operating a single unified pipeline.
Our pipeline is very Shotgrid based with a lot of proprietary tools around it. Obviously, Houdini, Maya, Nuke – all the normal tools you'd expect in high-end visual effects. We're fully in the cloud in 3 out of our 4 locations and will be completely virtualized globally early next year. Cloud infrastructure is an incredible evolution for our industry as it gives us so much flexibility which in turn enhances our ability to deliver for clients. With remote working and a cloud-based infrastructure our scalability is vast.
How did you face the huge challenge of Covid?
We had to be very transparent with the employees about our financial position, their job security and not pretend that it wasn't happening. We did very regular, whole company meetings with everyone in the business to try to explain how we saw the future. We shared all our financial projections, so they understood what we were doing. We did have to make cutbacks in certain areas because, quite simply, the work was minimised. We also asked everyone to volunteer a 10% pay reduction, top to bottom – everyone in the entire company or no one at all, was the rule. Once things started to recover in the industry we were able to roll this back.
It was, emotionally, quite a challenging time for everyone. But, remarkably, everyone understood and was on side. Maybe that's because of the level of transparency at the time. It also set a benchmark for transparent communication thereafter, which I think has helped our culture a lot.
We also faced the challenge of delivering the Paul Greengrass movie News of the World during the first UK lockdown, which was a real feat considering the amount of wrangling required to get everyone set up at home to deliver what was a hugely complex show. The team did a superb job in difficult circumstances.
With this particular situation, how did you integrate young artists?
We weren't really hiring anyone during that initial part of Covid due to the film industry shutdown, regardless of age. That said, as we came out of that and started to ramp up again, we had great success bringing young people from out of sector into a production training program we launched. A year or so later they've completed a bespoke program and graduated into junior production roles in the UK.
Regardless of what's going on in the world, our approach to integrating young artists, production staff and tech people is to ensure they are surrounded in person or virtually by experienced, supportive and friendly people.
What do you think are the next big steps for VFX?
I think culture will be the most important thing. Looking after people has been absent from most business plans in the last three decades of visual effects and I think that's becoming more and more apparent if you look at the news. Our goal is to not only provide clear career pathways for everyone but also make a positive mark on the wider community. I think younger people and people post Covid are looking for more from their job than just a pay cheque and a film credit. They're looking for a more holistic experience, whether we're looking after mental health, whether we're doing more targeted training, whether we're willing to do things to protect their work/life balance.
I think in order to do that well you need to be a much more data driven company. You need to analyse what you're doing, you need to stay in touch with your employees satisfaction levels all the time, and your clients, and constantly look to improve your actual service to both of them.
In the future, the companies that I think will do well are the ones who look after people because ultimately that's all you've got. I could say the next big thing is a technical shift in AI, virtual production, or real-time rendering but technology advancement is usually followed by higher specifications and shorter turnarounds, so it rarely enhances the working environment for long, so we end up retaining the perennial problems that need to be addressed about sustainable working conditions.
The biggest change that needs to happen in visual effects, which is a personal goal of mine, is to try to influence the overall visual effects culture and community in a positive way, to understand our relevance within filmmaking, the value we bring to film, and the influence we have in that position. This to me is a more significant future step in VFX than technological advances alone.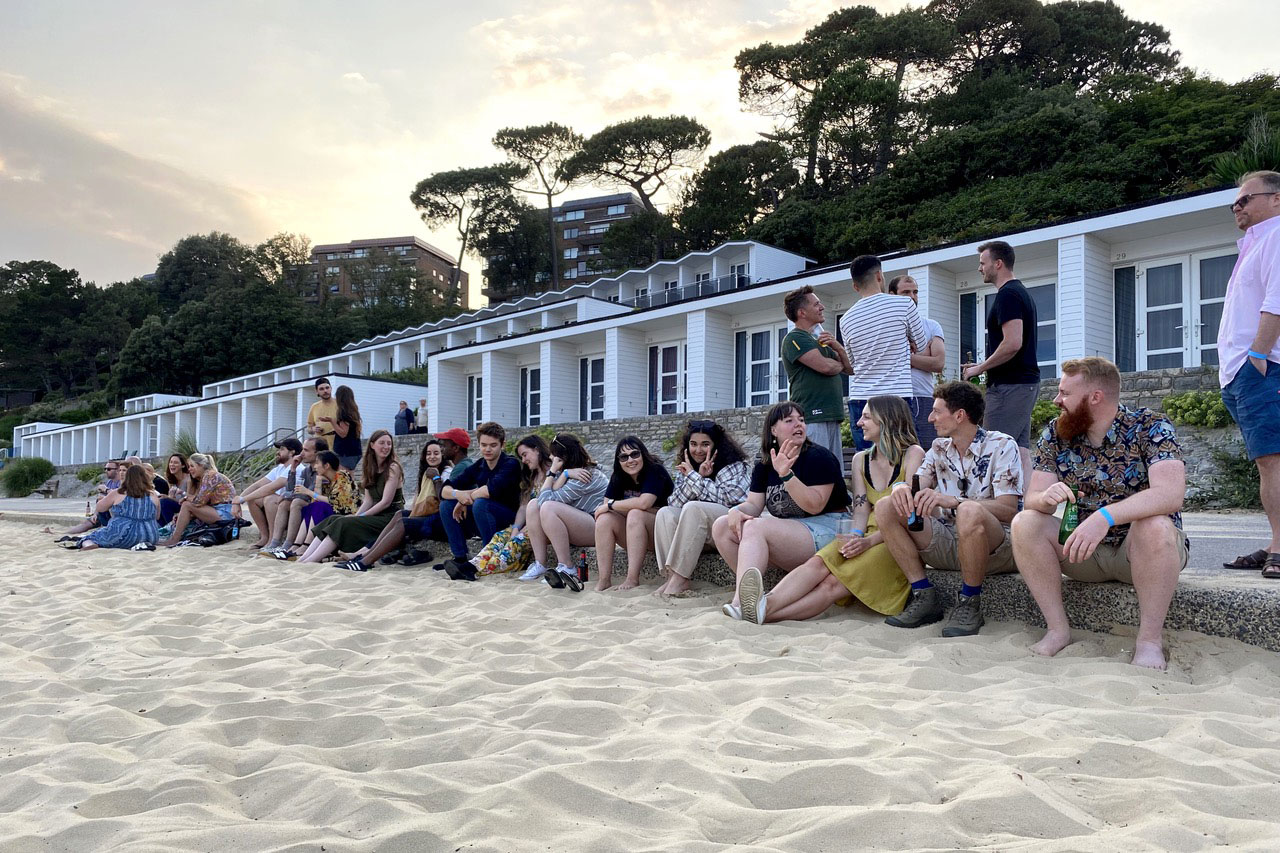 What was the most surprising comment you have received from a client?
That we're considered 'tier one' – that was a nice thing to hear when everyone has worked so hard to develop Outpost into a positive option for clients and talent. I guess it was less 'surprising' and more of an affirmation that we're delivering.
I met with a client recently and they said 'your culture is working because we've had the best experience with you out of any of the vendors on the show. Your people seem happy and happy to help'.
For me, is it surprising? It's not that surprising, because we work really hard on our culture and as we grow, we have much more resource to put towards making Outpost a great place to work. It's rewarding hearing that we're now considered a tier one vendor by the majority of our clients.
What do you like the most about VFX?
What I like most about being in visual effects is seeing that we can influence change and create an environment where people feel motivated to stay in the industry. My reward is seeing them engaged and driving to improve Outpost.
I think visual effects itself is a hugely creative, satisfying job where you see an end product come from everyone's ideas. And certainly at Outpost that includes everybody's ideas throughout the whole company, not just the creative.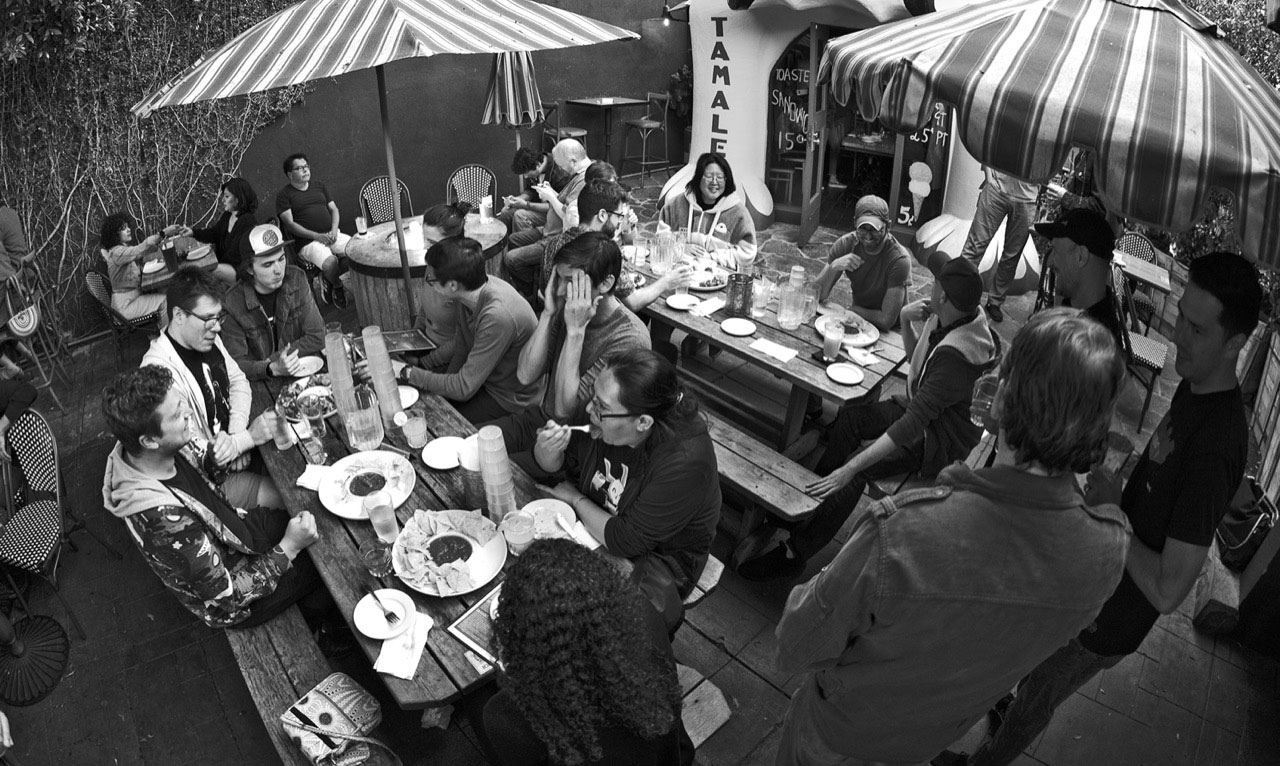 What is your best memory on a shoot and during post production?
I don't go on shoots very much anymore unfortunately. I think the last time I was on a shoot was for HBO's Watchmen, where we machine-gunned a herd of cattle to death, but the cattle were green cut-out cards. I'm not a monster. That was all good fun.
I think in terms of good memories, the best recent example was Paul Greengrass and his producer video calling the UK team to say thank you, because News of the World really wouldn't have happened without their good will and their ability to find creative solutions. That call was a real moment for us.
What is your favourite shot or sequence ever?
That's a crazy question – 1900, Life of Pi, Interstellar, Gravity all had brilliant sequences. Totally depends on mood, time of day, weather – it's hard for me to pin down. Ultimately if it isn't underpinned by a moving script I doubt I would consider it as the visuals and the emotion have to be connected for me.
What is the dream project you would like to work on?
The one thing we don't have on our reel that I have a hankering for is a good World War II dogfight. But over and above any creative brief, it's working with a team of people who understand what we're all bringing to it. Anyone that's old in this industry will tell you that it matters less what you're working on and more who you're working with. And if the production team client-side and our team gel, that is what makes it a rewarding and enjoyable year of our lives!
A big thanks for your time.
// Outpost VFX – Reels 2022
WANT TO KNOW MORE?
Outpost VFX: Official website of Outpost VFX.
© Vincent Frei – The Art of VFX – 2022