Great news for the VFX industry in Montreal, Pixomondo is coming in town!
Here is the official press release:
VFX HOUSE PIXOMONDO ANNOUNCES OPENING OF MONTRÉAL OFFICE
The global VFX studio is the latest company to put down roots in the tech-savvy French-Canadian city
Canadian government officials and a Montréal business delegation, led by the Mayor of Montréal and President of the Montréal Metropolitan Community, Ms. Valérie Plante, joined Pixomondo at its Los Angeles headquarters to announce the opening of the Oscar-winning VFX company's newest studio in Montréal. This investment will enable the creation of 180 specialized jobs within the next three years.
Breaking ground in Montréal was natural fit for both the VFX company and the city. In recent years, the vibrant metropolis has become one of the Canada's leading centers for technological innovations, especially with its bourgeoning artificial intelligence sector. Giants such as Google and Microsoft are already investing in Montréal, while the Québec government announced last year that it has committed $100 million for the creation of an AI research hub in the city.
Meanwhile, Pixomondo has been conducting its own in-house research and development, artificial intelligence and machine learning technologies. The VFX house has been at the forefront of virtual scouting, which allows filmmakers to explore locations virtually, even blocking out potential shots and directing live, motion-capture characters inside the VR location. One of Pixomondo's breakthrough technologies is currently featured in the immersive installation, National Geographic Encounter: Ocean Odyssey in Times Square, a first-of-its kind walk-through digital aquarium.
"Montréal has a lot of visual effects artists and technological architects with unprecedented talent," said Pixomondo founder and CEO, Thilo Kuther. "We are looking forward to tapping in to that pool and working with some of the best this city has to offer."
"We can only applaud the governments' efforts and support to encourage foreign investors, while providing VFX film tax credits and incentives for companies like Pixomondo," said Pixomondo Chief Operating Officer Sara Mustafa. "The decision to enter the Montréal market was a no-brainer for us."
Pixomondo's Montréal office is slated to be an innovative hub working in cutting edge technology including virtual reality, augmented reality, artificial intelligence and previz. At the same time, it will also maintain Pixomondo's traditional roots of VFX services, whose excellence in the field has been rewarded with both Emmy and Academy Award wins.
Montréal Mayor Valérie Plante was delighted with today's announcement. "Montréal is a vibrant and creative city that offers some of the world's highest standards of living and top academic centers allowing us to foster innovation and benefit from an incredible talent pool. All this and much more make Montréal the ideal city for ambitious industry leaders such as Pixomondo."
"The Government of Canada is confident that innovation and investment attraction are drivers of economic growth and the creation of good jobs for Canadians. The fact that Pixomondo is coming to Montréal is great news! Its research and development activities in the field of artificial intelligence will strengthen the city's position as a world-leading technology innovation centre, especially in the promising sectors of visual effects and artificial intelligence," as it was keenly pointed out by David Lametti, Member of Parliament for LaSalle–Émard–Verdun and Parliamentary Secretary to the Honourable Navdeep Bains, Minister of Innovation, Science and Economic Development and Minister responsible for Canada Economic Development for Québec Regions (CED).
Montréal International, Greater Montréal's investment promotion agency, supported the Pixomondo every step of the way. "Montréal has never been so attractive! Over the past 10 years, it has become one of the world's leading visual effects and animation hubs, with an estimated annual business volume growth of 27%," said Hubert Bolduc, President and CEO of Montréal International. "Pixomondo's decision is definitely strengthening Greater Montréal's position as one of the most attractive cities for foreign companies and strategic talent."
The new Eastern Canadian division, slated to open in early 2019, becomes Pixomondo's eighth international locale, joining the Los Angeles headquarters, the Canadian cities of Toronto and Vancouver, Germany's Frankfurt and Stuttgart, and China's Beijing and Shanghai.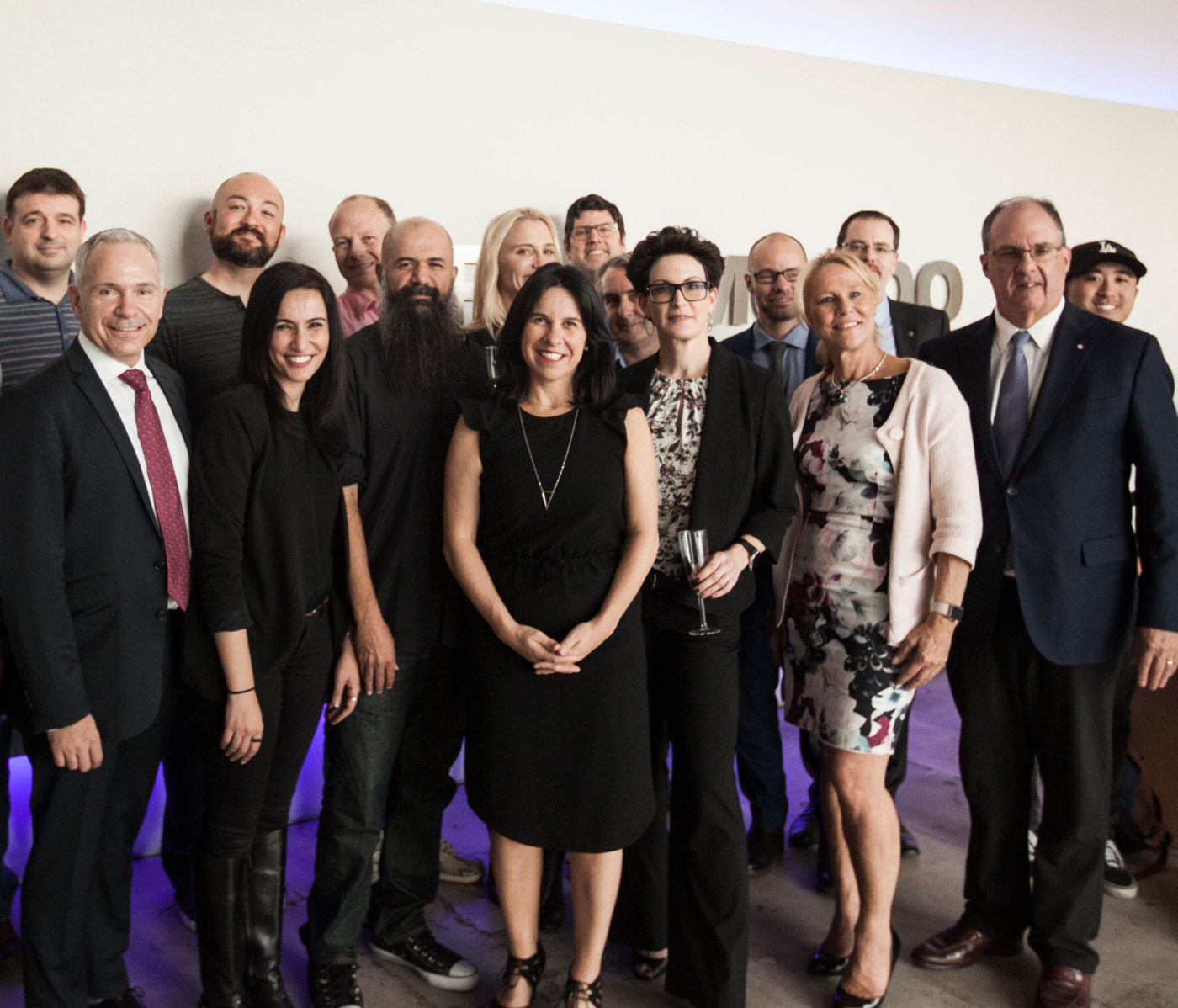 Photo: Montréal Mayor Valérie Plante (center) with Pixomondo creatives (back row) and  (left to right front row): Stephane Paquet of Montreal International, Pixomondo Chief Operating Officer Sara Mustafa, Pixomondo Visual Effects Executive Producer/Head of Branch Perry Kain, Plante, Executive Producer Natasha Francis, Quebec Delegate Elizabeth MacKay, Consul General of Canada in Los Angeles James Villeneuve. Credit: Paul Bird/Pixomondo
© Vincent Frei – The Art of VFX – 2018