Aymeric Perceval began his career in visual effects in 2010 at Cinesite. He has also work with Union VFX, Image Engine and Pixomondo. At Cinesite, he has been compositing supervisor on films including EDGE OF TOMORROW, ROBOCOP or HERCULES. MAGGIE is his first project as VFX Supervisor.
What is your background?
As a kid, I wanted to draw super-heroes for Marvel, but went on to study graphic design and ended up as an Art Director in advertising. I finally heard of compositing and discovered I could have a go at playing with super-powers using moving images, so I came to London to follow a course at Escape Studios, then started working in Soho.
How did Cinesite get involved on this show?
We had been in discussion about the project for some time, bidding and coming up with a methodology. The movie had already been shot without a VFX supervisor (Ed Chapman was brought on to the project after) and the budget was tiny, but the idea of working on a surprising Arnie movie starring Abigail Breslin and gorgeous photography immediately got us seriously excited. We came up with suggestions and worked out with director Henry Hobson what was really needed to tell his story, what would be a bonus and what could be let go.
Describe your collaboration with director Henry Hobson?
This was my first production as VFX supervisor, and I was incredibly lucky to have Henry as my first client. He knew exactly what he wanted and gave us clear direction. We had cineSync sessions with him and Ed Chapman twice a week and we were in constant contact between these sessions. There was a great deal of work to do in a short amount of time (130 shots in just two months), but Henry helped it all go as smoothly as possible.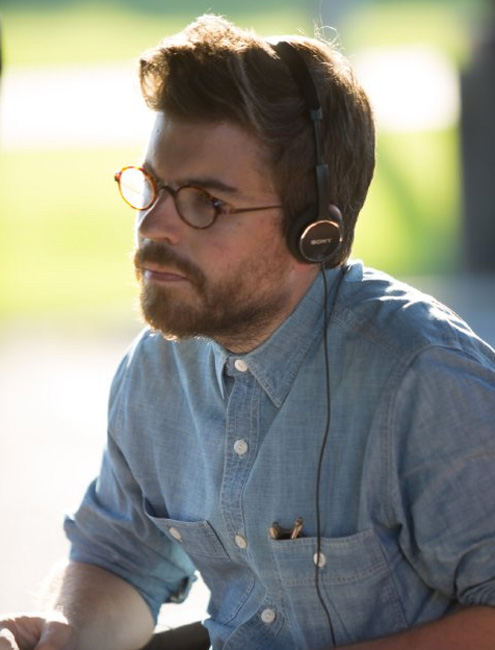 Can you tell us what Cinesite did on this show?
Essentially, our work fell into two main camps: creating the "dead world" and zombie skin effects. We also worked with Henry to create a look for the DI, which would be completed later.
The action in the film takes place months after a deadly virus has created havoc on Earth. The world is starting to recover, but the environment reflects the damage and decay of the disease. Many of our "dead world" shots take place near the start of the film and they are particularly important because they establish the mood and state of the world.
Our "zombification" work was subtle, but important to establish that this is a virus; the progression should be disease-like, gradual and inevitable. The look is almost poetic; it's not about gore.
Since MAGGIE is your first project as VFX Supervisor, how did you approach the project and how did you feel in this position?
Most of the shots were 2D orientated so, with my background as a comp supervisor, I was a good fit. Working closely with hugely talented supervisors like Simon Stanley-Clamp and Andy Morley (who advised as CG sup) over the past few years has taught me a lot about understanding the bigger picture. Also, the Cinesite pipeline is very robust and the team had been the same for some time which made it easy to communicate, trust each other and get things done efficiently. And regarding dealing with clients and understanding the unsaid, my experience in advertising helped a lot.
What references and indications did you receive from Henry Hobson to create the environment shots?
Henry knew what he wanted. He had very detailed intention boards explaining the skies, the fields, the city and the atmosphere he was looking for. It all needed to be dead but not war time apocalyptic: something terrible happened a few months ago and life is trying to move forward.
In order to establish this "dead world", the environments team started destroying houses, burning cars, adding smoke, creating deserted highways, adding graffiti etc. This allowed us to build a library we then re-used as a bonus in extra shots that were not bid for DMP but looked so much better with it. Matte painting here took on the important role of maximising production value without drawing undue attention.
Can you explain in details the creation for one of these shots?
Nearly all the intro shots necessitating enhancement are happening in a different place so there was no need to build a full environment. With Roger Gibbon, environment lead, we decided to use traditional 2.5D Photoshop matte paintings projected in Nuke on basic geometry modelled with Maya. All the cameras were created using 3DEqualizer and Google Maps as much as we could as we had very little information from the set. We then used elements from our SFX library to help blend it all. We also did quite a few sky replacements to help keep the mood appropriate, a tad heavier than the original sunny blue sky.
What was the most complicated environment shot and why?
Our biggest environment shot is a fully computer generated view of a highway interchange from above. We blocked out the view and the main elements in Photoshop then worked out the camera and length of the shot by projecting it in Nuke. We then layered the interchange, introduced multiple levels and heights to make the parallax interesting and partnered the DMP artist with a modeller so that every new element added would find a piece of geometry to be projected onto. Finally, comp added atmospheric elements, flying newspapers (Nuke particles) and animated a 2D truck the production team had shot from a building.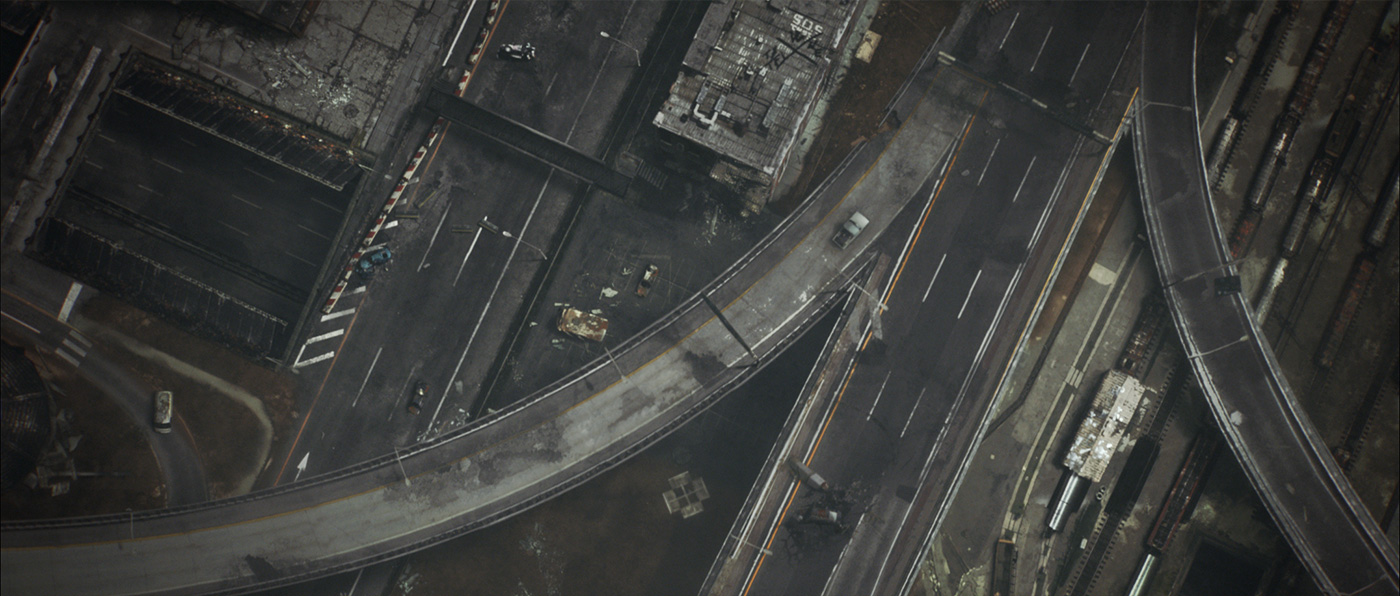 How did you enhance the zombie makeup on Maggie?
The zombie virus in Maggie was treated as a disease, with a stage by stage progression beginning with subtle dark vein and rot effects, then clouding of the eyes, dense networks of dark veins on the skin, advanced decay, dry scabs and ultimately, dark empty eyes. Continuity had not always been possible on set so we started by defining clearly the stages and brought back a visible evolution between the sequences. The first stages are a mix of tracking and 2D work.
Can you tell us more about the creation of the makeup?
Henry was happy with the look of the first stages but wanted more work on the latter ones. So we started our re-design work from the final shots, working around the existing make up, using the painted veins as a base since the budget and the timing was not allowing cleaning it all up or replacing with CG skin, and then we enhanced it, covering the make up with bruises and scabs in 3D. We used Mudbox to create multiple displacement layers for the skin which we could dial in and out of, allowing for real time discussion and quick revisions.
What were the main challenges and how did you overcome them?
Towards the end of the movie, Maggie's face had a lot of painted veins, which helped massively with the tracking (no tracking markers were used in the original photography) but the final stages using CG represented only 22 shots. A bigger chunk of the work (37 shots) involved us fixing all the inconsistencies of the make-up between sequences and adding extra rot around the eyes; however, unfortunately for us, Abigail's skin was completely baby smooth!
This could have driven us totally crazy but Cinesite's team is one of the most patient, knowledgeable and talented teams I know. Because we also had no measurements when we started, Cinesite's Head of Assets James Stone had to model Abigail's head from the on set pictures (which proved to be off by only 2 mm once we received them), our Character Rigger Richard Boyle came up with a full set of controls to tackle all the tiny twitches and Matchmove Lead Arron Turnbull and his team did a magnificent job, adjusting the tracking manually frame by frame and using slap comps to see the areas that needed improvements. In the most difficult cases, we also used combinations of various techniques in 2D to finalise the matchmove including gridwarps on UV unwrapped meshcaches and our famous proprietary motion analysis tool.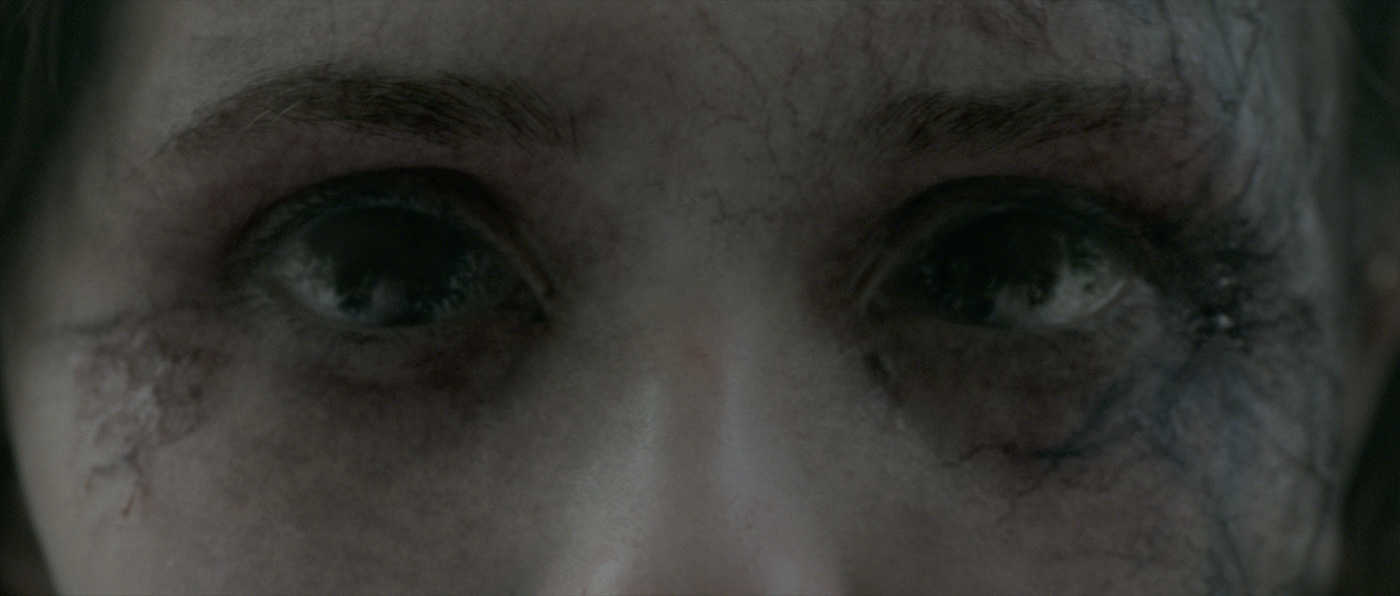 Did you want to reveal to us any other invisible effects?
Part of our work on creating the look for the environment was working with Henry to define a look for the DI. The movie was shot amidst beautiful green landscapes, however in the story, all the vegetation is supposed to be dead. To find the right colour palette, we balanced all the shots to remove the green from the photography, used roto to isolate the characters, then turned the green of the vegetation towards greys, browns and blues (to avoid the usual autumn colours). We finished with a gentle despill of the actors to avoid skin tones becoming pink, before putting the original green filtering of the images back on top.
Was there a shot or a sequence that prevented you from sleep?
The first few weeks were quite a rush. We had been asked to deliver final versions of the 70 most complicated shots in only one month for the Toronto Festival. However, Lionsgate picked up the distribution of the film and this deadline was cancelled.
What do you keep from this experience?
As comp sup, you've got to carry your department with you towards a qualitative goal. On this project, I was both VFX Sup and Comp Sup which meant a strong involvement with 60 artists every day; I certainly felt like I developed broader shoulders working on it. That and registering with a gym ha ha ha!
How long have you worked on this film?
A bit more than 2 months.
How many shots have you done?
In total, we created about 130 shots.
What was the size of your team?
60
What is your next project?
Since MAGGIE, I've been sent to develop a new range of skills on set (PRIDE AND PREJUDICE AND ZOMBIES, GODS OF EGYPT, NOW YOU SEE ME 2) and I'm just finishing comp-suping ANT-MAN, released next month.
What are the four movies that gave you the passion for cinema?
MATRIX, MAGNOLIA, LEON and THE FIFTH ELEMENT
A big thanks for your time.
// WANT TO KNOW MORE?
– Cinesite: Dedicated page about MAGGIE on Cinesite website.
© Vincent Frei – The Art of VFX – 2015