Kunal Ghosh Dastider has been working in visual effects for almost 20 years. He has worked in many studios like MPC, ILM, Method Studios and RISE. His filmography includes many projects such as Life of Pi, Man of Steel, Rogue One: A Star Wars Story and Men in Black: International.
What is your background?
It started in a little country called Switzerland. I used to work as a painter on construction sites, but I was dreaming of the world of animation! Eventually, I started to study Classical Animation and Stop Motion at Lucerne University of Applied Sciences and Arts. This is where I got hooked on the world of 2D/3D movie magic. With all of my love, passion and kaboom, I worked and travelled around the world for the last 20+ years. I worked on commercials to feature films as a Generalist to Lighting Artist, then FX Technical Director on movies like Life of Pi, Man of Steel, and Rogue One just to name a few. Now I am sharing the love for kaboom as a Visual Effects Supervisor.
How did you and RISE get involved on this show?
Rise Visual Effects Studios Berlin was involved early on Loki working on some heavy FX development and lookdev. The Munich Office and I joined the show in February 2021 when we were asked by the team at Marvel to help out on a smaller group of shots, and ended up getting pulled into the FX madness, which also aligned with our signature type of work typically done here at Rise Visual Effects Studio.
How was this new collaboration Overall VFX Supervisor Dan DeLeeuw?
Having a VFX Supervisor like Dan is fantastic! With his knowledge of the MCU, he was able to give a clear brief on what the Visual Effects are needed to help support the story and how everything is connected. It was a great experience and a big help for us!
What were his expectations and approach about the visual effects?
It was always about supporting the story with all of the kabooms and destruction we are creating. Loki VFX Supervisor, Brad Parker, was also supporting us with reaching those expectations and goals.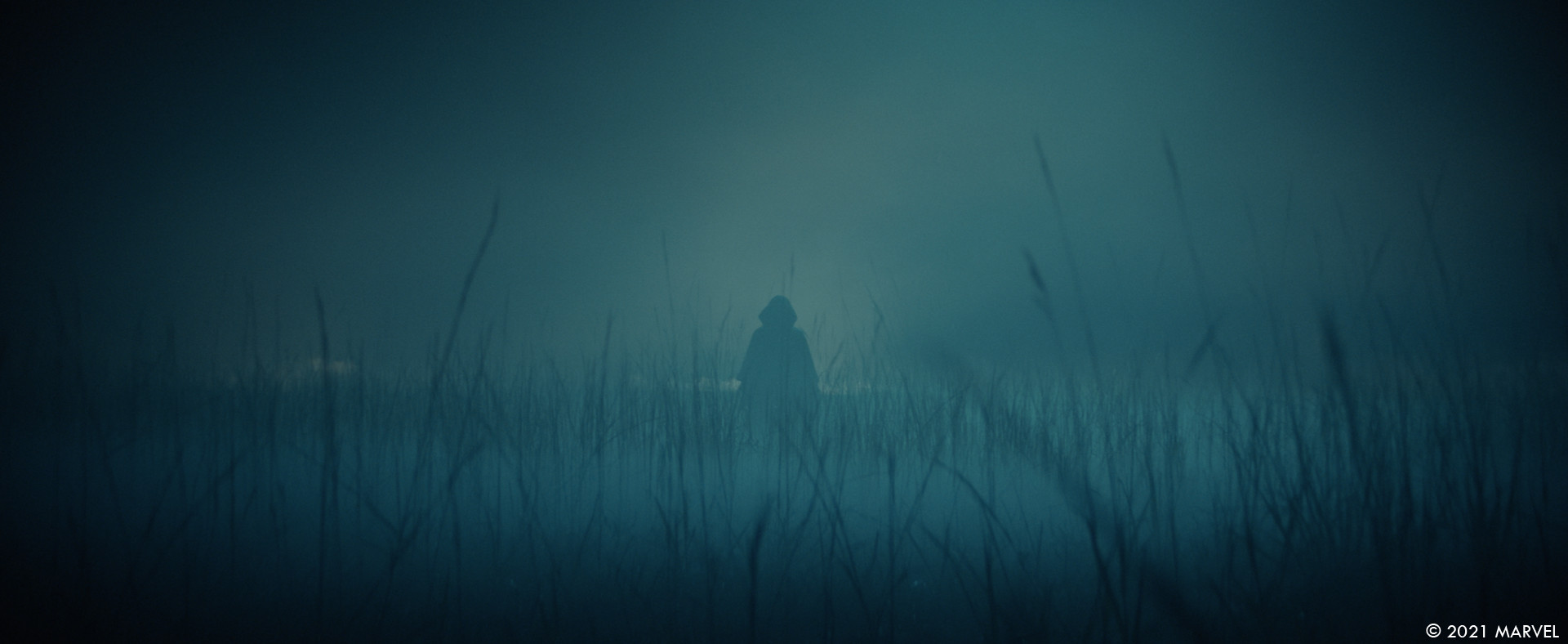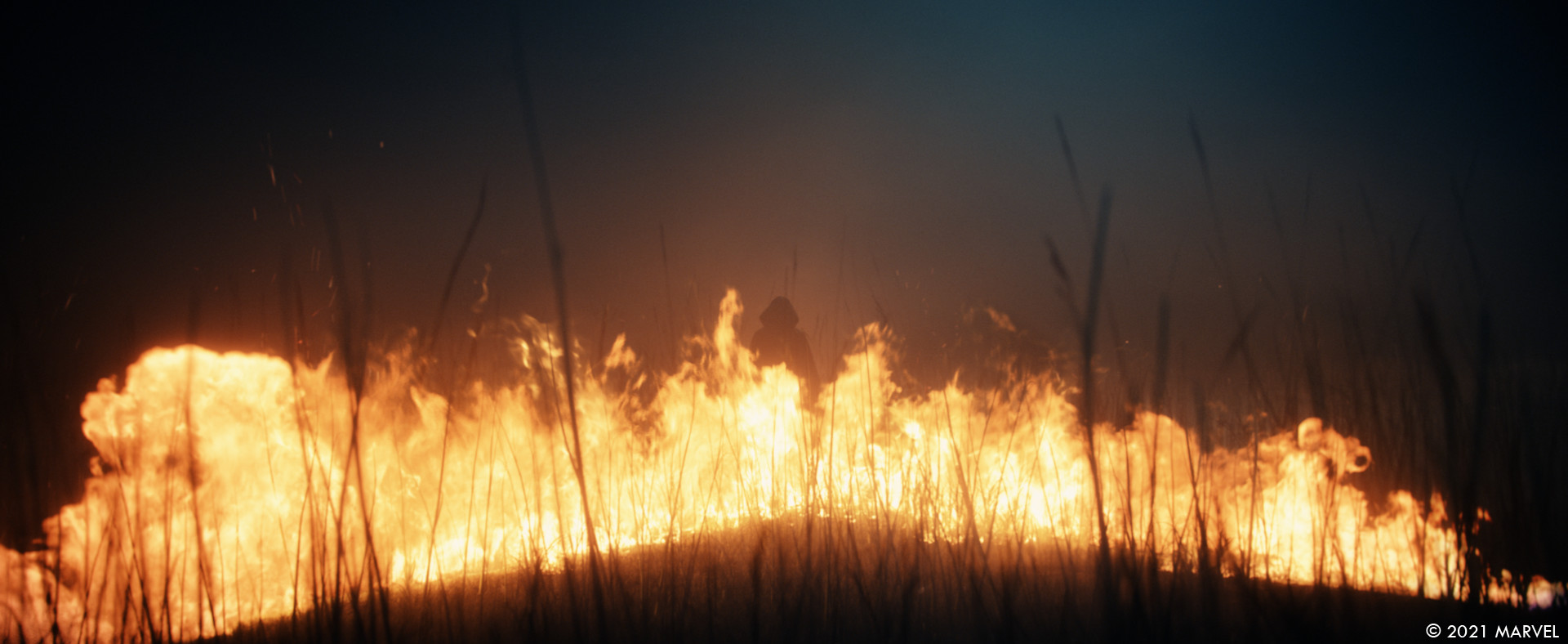 How did you organize the work with your VFX Producer?
I had the pleasure of working with the amazing VFX Producer, Marlene Nehls, at Rise Visual Effects Studios. We worked together already on past shows around the world, so it clicked from day one on Loki. We organized the breakdown of the show together. She managed all the details across all facilities so that we could deliver on time and not to get too lost in the candy shop, so the team and I could focus on the creative and technical aspects of the show.
How was the work split amongst the RISE offices?
On Loki, Rise Visual Effects Studios Munich took the lead. We also had an asset team in Berlin led by Matthias Winkler, but as the scope of work was growing we started to pull artists from the Rise FX family that went from Munich to Berlin, London, Stuttgart and Cologne. It was important that we feel like one big team and we didn't have too much split site work with any sequences, so we can bond as one team and deliver a high quality of work.
What are the sequences made by RISE?
We had a colorful palette of sequences to work on. We knew from the beginning the scope of work was exciting and had a good amount of variety so we didn't get bored easily. It was like going on a rollercoaster, at that moment, we were living the dream! From an oilfield burning in Salina, Oklahoma (1854) in episode 01, the Heaven Hills' billboard hurricane disaster (2050) in episode 02, planet crashing into Lamentis and Loki stuck in a time loop set extension in episode 04, and ending with background extension shots in Loki's Palace and Hunter B15 being detained in a timecell in episode 05.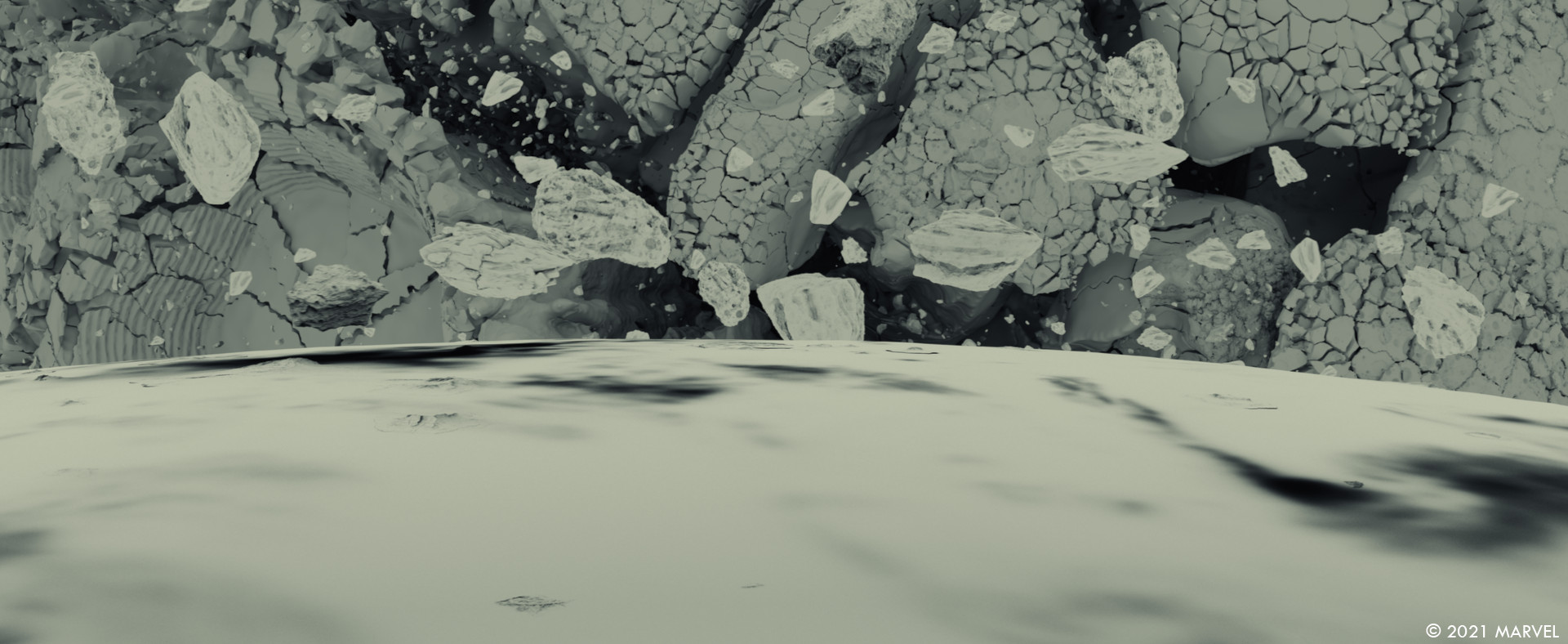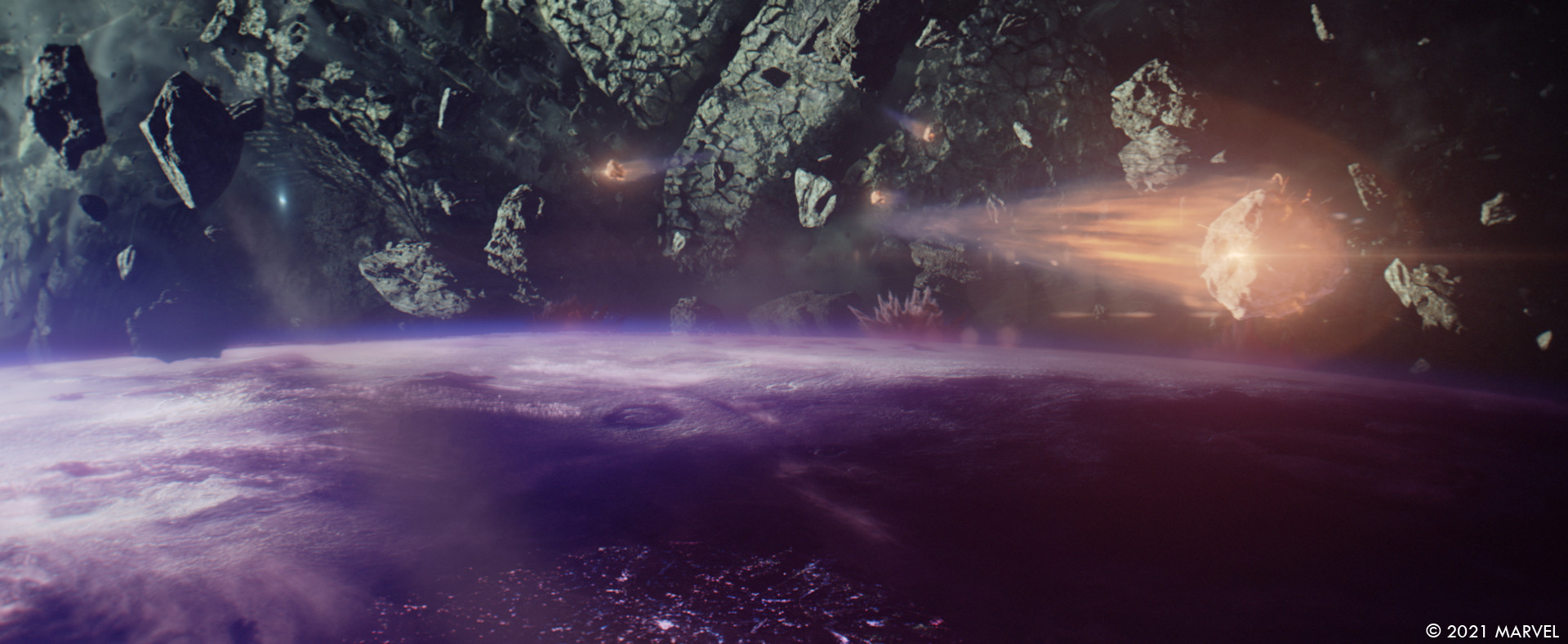 The series is full of magic and FX. Can you tell us more about the creation and animation of these elements?
One thing that is super important when dealing with a large amount of magic and FX, is the timing/animation of those FX elements, it needs to be simplified so it's quick to turn around without taking up too many resources. It was crucial in our work to be able to nail the timing early on. CG Supervisors Sebastian Lauer and Mathias Herbster came up with a FX-Layout workflow to exactly accommodate that at Rise Visual Effects Studios. We could then creatively iterate those steps in a quick fashion and define the beats across the shots, when that was all working well with happiness and sparkling smiles across the board, then we would jump in to create those time consuming heavy simulations.
What was the main challenge with the sequence of the field on fire?
When playing with fire, the challenge is always to keep its characteristics. In our case it was to find the balance so it doesn't start to look magical and we keep that flow of expanding fire on the oilfield. Our very own FX Supervisor Korbinian Hopfner and his team managed that with excellence, coming up with a fast solution that let us take the FX-Layout and turn it into a wildfire keeping all those edge details and shapes of the fire that we were looking for creatively. With those FX layers rendered out, the compositing team added that extra secret sauce on top to let that fire pop and massaged it into the plate.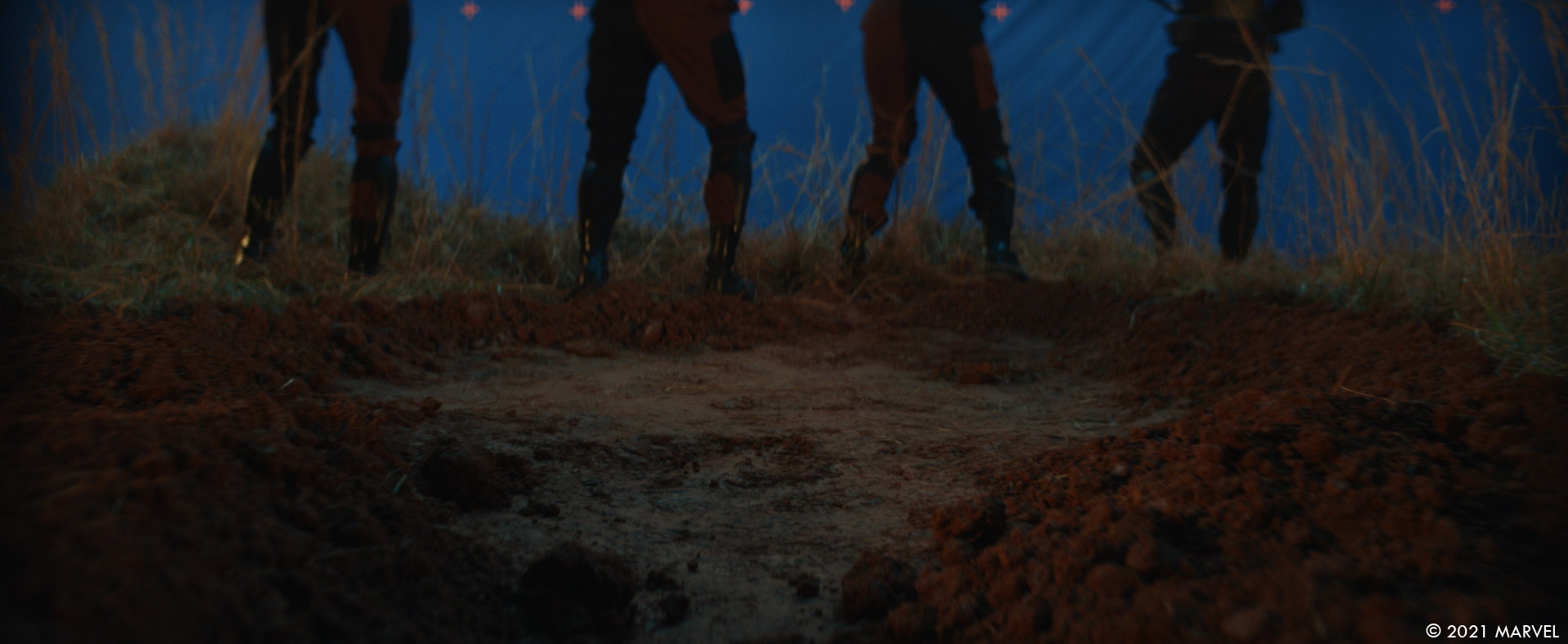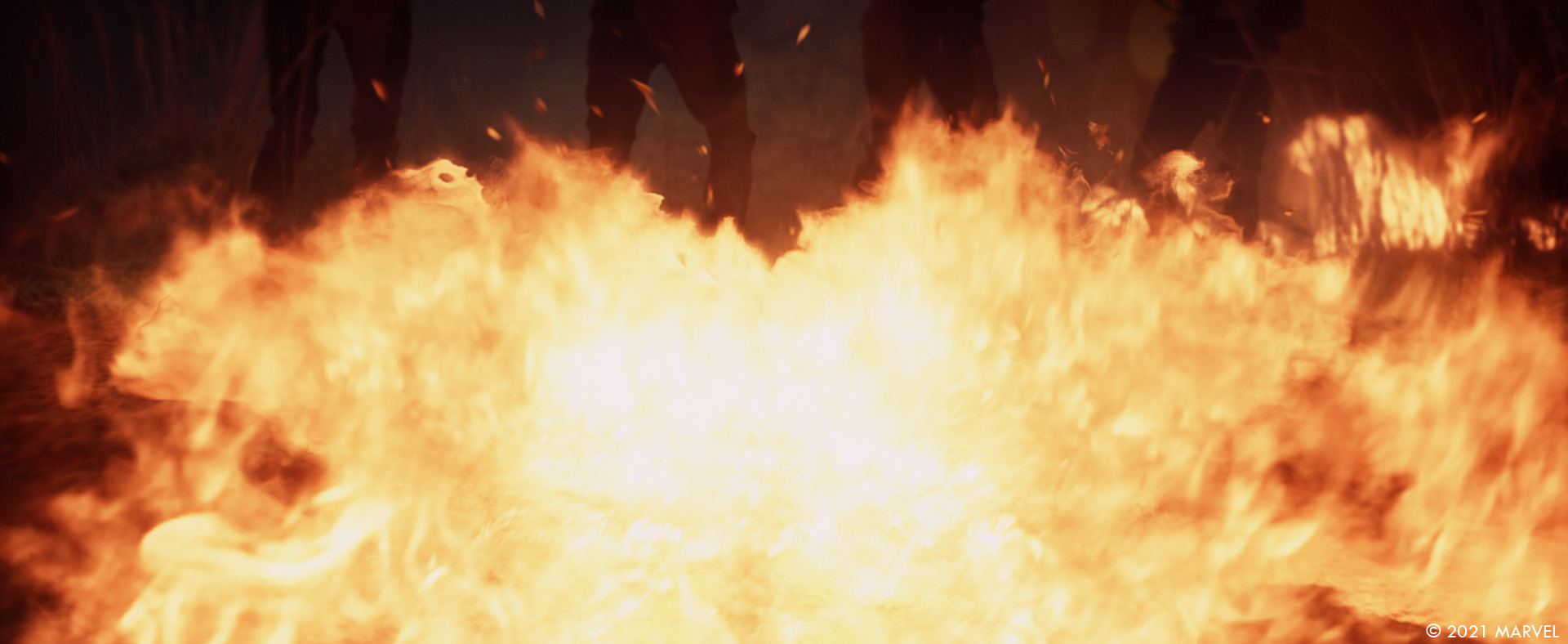 Can you elaborate about the excellent shot transition between the Resort ad structure to its massive devastated environment?
The hurricane storm madness on Heaven Hills revealing the Roxxcart building, was an epic shot to work on. We had all kinds of natural phenomena in this shot. It fulfills every FX artist's dreams or nightmares! We planned every little detail of this shot in our Layout stage, setting up the whole environment and making sure it is destruction ready. We added details like cars driving around and crashing into a wall, or street lamps and trees moving in the wind, paper flying around so many little things to discover. There were an endless number of ideas to add to make this shot what it needed to be. FX Supervisor Fuat Yüksel dedicated his time to this shot and led his team by creating all the amazing fine detailed FX simulations with lots of love and added all of the cherries on top that brought the whole shot to another level. It was great to see when all the elements came together in the Land of Compositing so you could feel that scale and massive destruction. We added lots of 2D elements including splashes on the billboard and fog. It was endless, we were like kids in the candy store, eventually we had to stop working on it.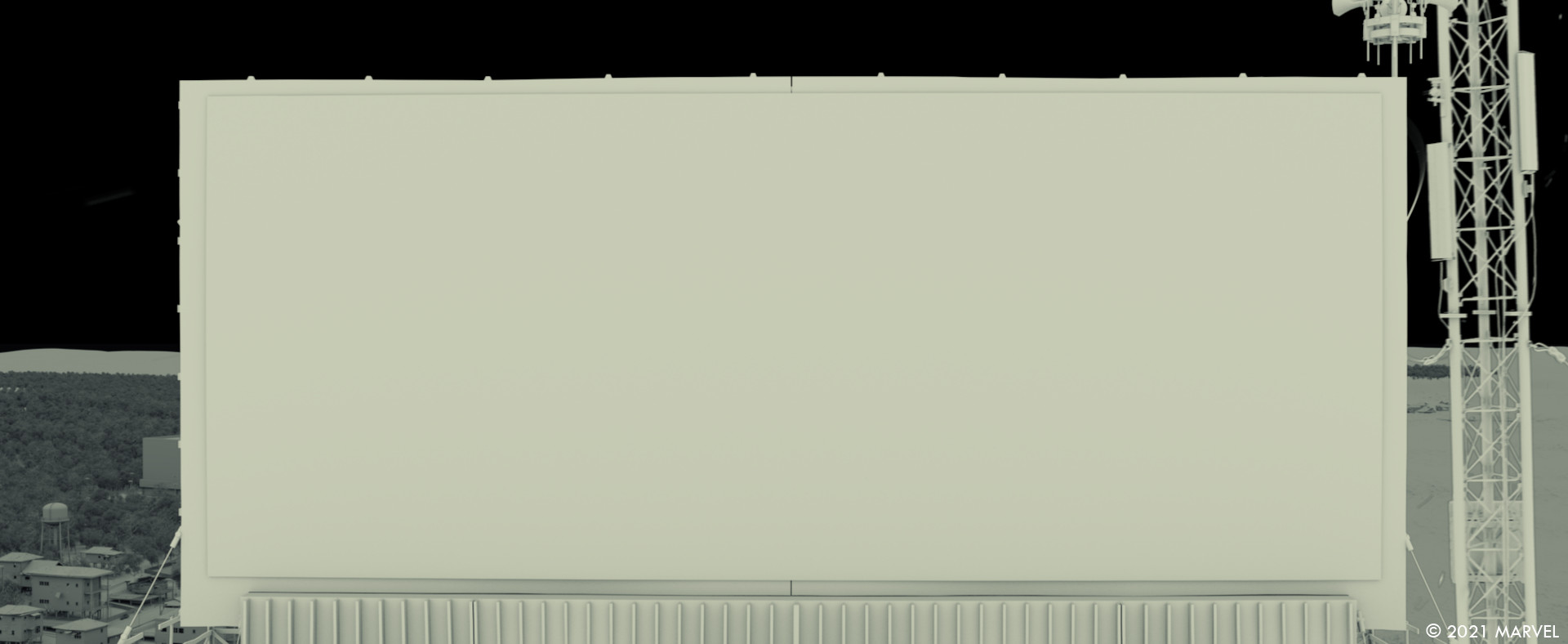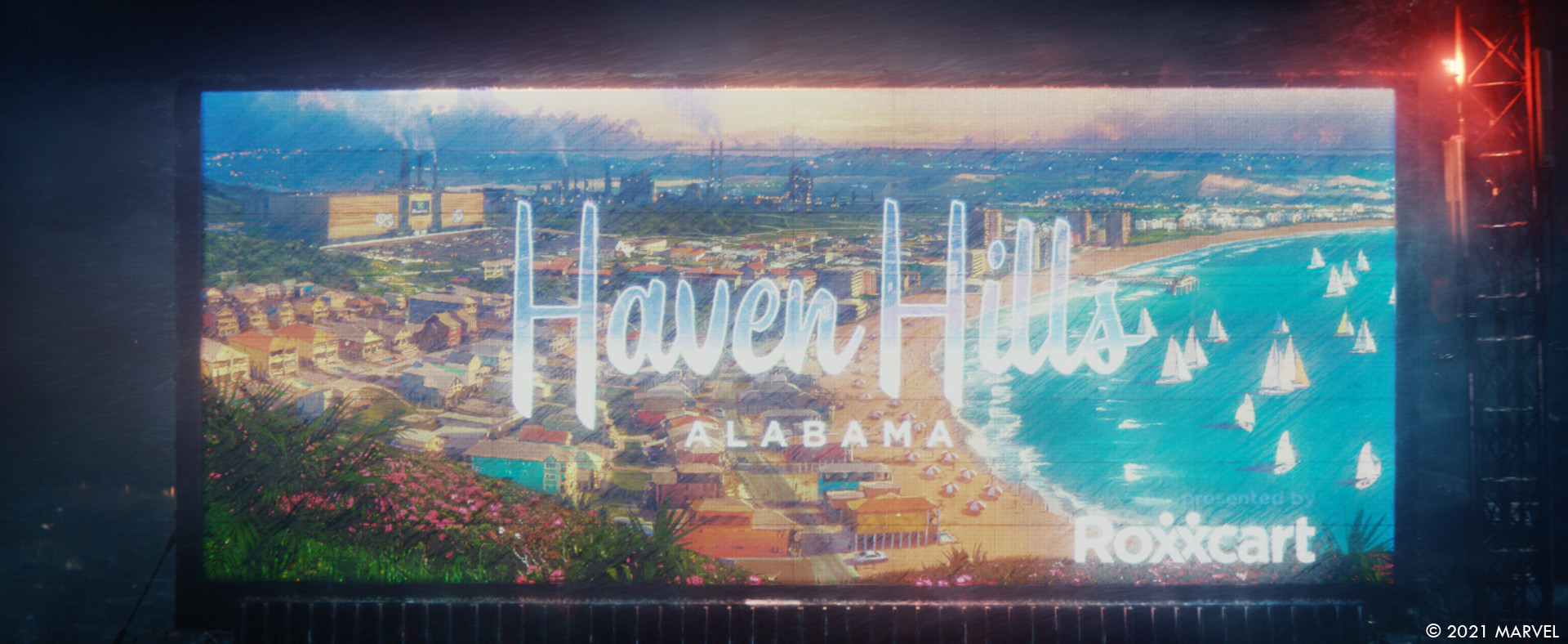 This shot is really long. How did you handle this aspect on the rendering side?
Not only is the shot really long, also the data we created was massive with all the simulations and environment work, up to 750 GB of IO per frame! All render layers combined took about 40 hours to render a frame. With that in mind we split up the render layers based on the FX tasks, only re-rendering what would have needed to change in terms of FX. Anything we were creatively happy with we did not re-render anymore! So it was also easier for the renderfarm to digest! We ended up with 160 render layers split out by Lighting Lead Bastian Traunfellner and then put together by compositing Key Artist Yves Bischoff. It was a complex and logistical challenge to be always up to date and managing the renderfarm. With that in mind, you can imagine how the work files looked like in each DCC application. Pretty sure the artists are still traumatized by it.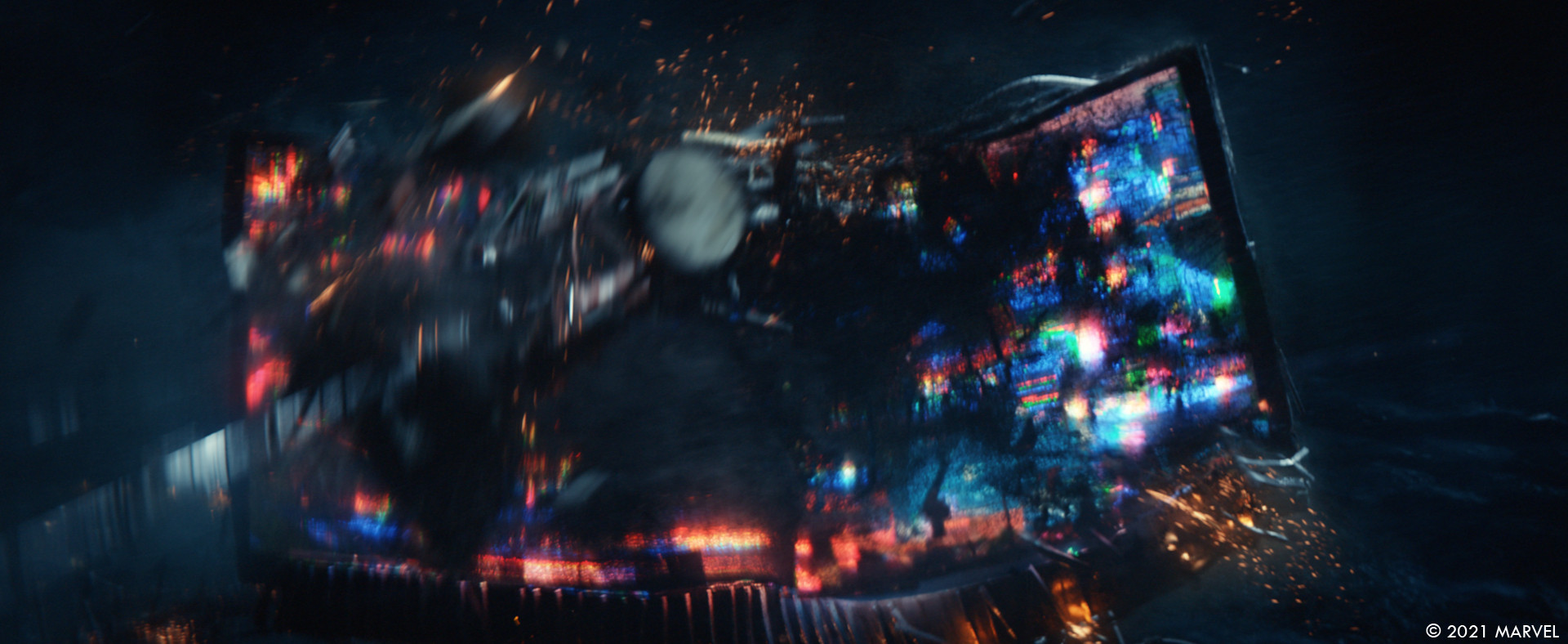 Can you tell us more about the water simulation work on this shot?
With the shot being so wide, we first did a layout to determine the wave height so we could read it and make it really dramatic and violent for story and movie magic reasons. Based on that, our Senior Water FX TD Tom Freitag built his own water setup in Houdini, and created tools specific for this shot. We had a tight time frame, so speed was the key in our simulations. We stripped out anything that we didn't need to not waste unnecessary resources and computation power. The water was split up into different FX elements: white water, foam, colliding water. This was done so we could iterate fast in those different stages separately to find the look then when we were happy we would trigger all of the elements in sequence so they would integrate and move together.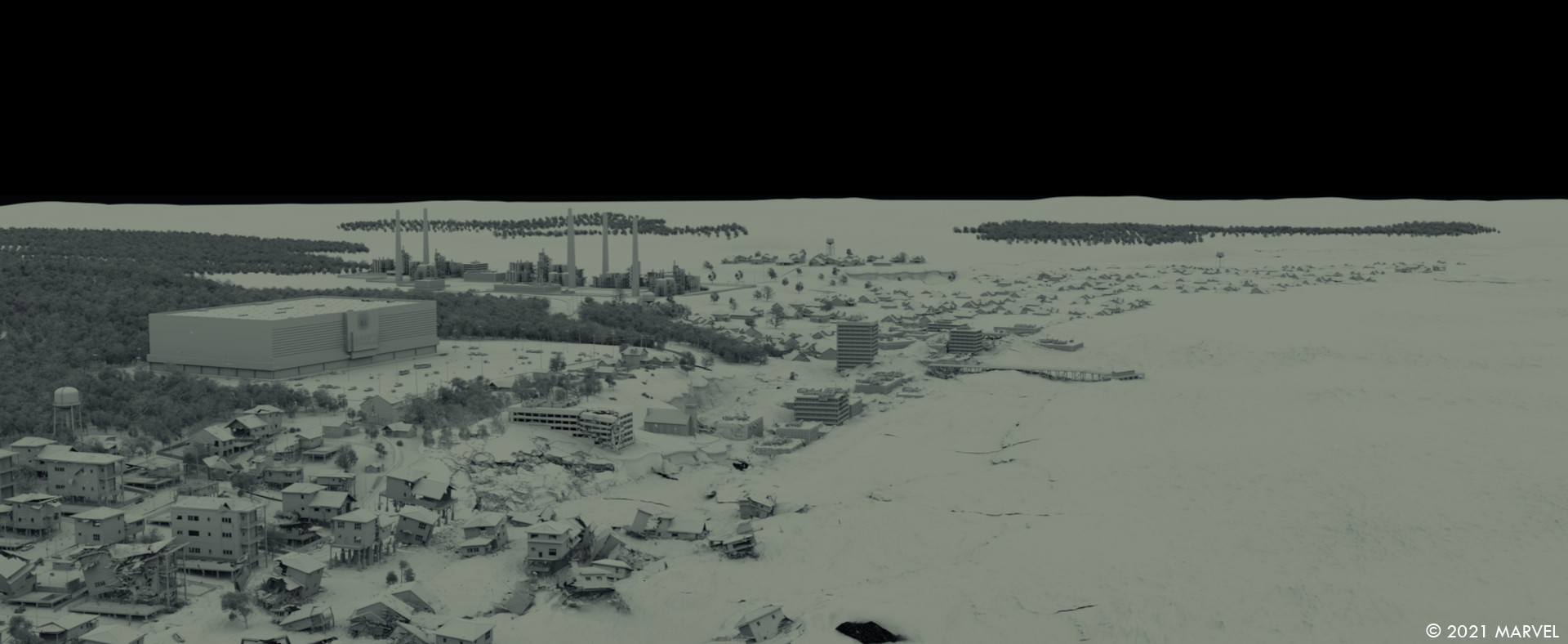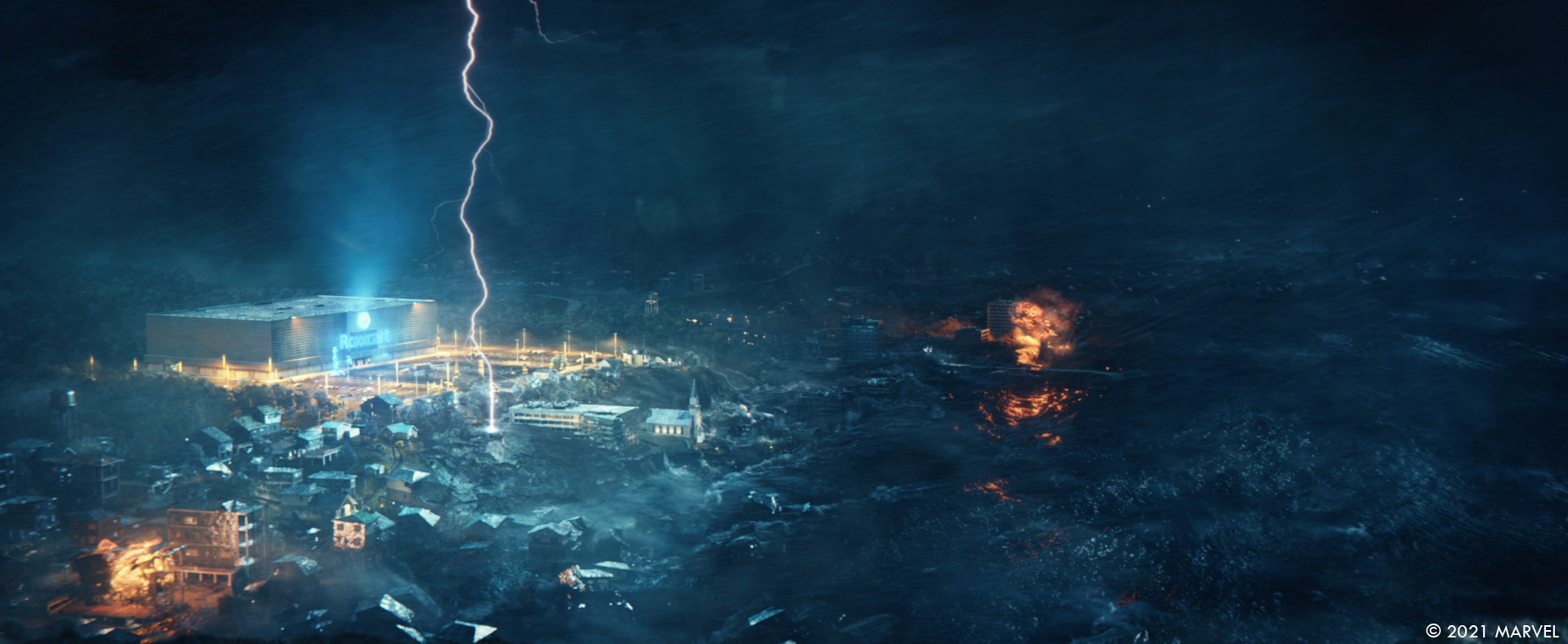 Can you explain in detail about the planet's creation?
The overall green planet was created and designed by Digital Domain. It was a shared asset, but we added some extra Rise sauce to make it work with our shots and scope of work.
Did you use procedural tools for the planet destruction and all its debris?
Yes, Korbinian came up with a smart dirty procedural trick in Houdini and built a tool set around that, to be able to crack it, break it, and have pieces flying away without needing any simulations. It really worked very well, and we got so excited that we also added procedural volumes that came out in-between the cracks to give the whole thing more depth and scale.
Can you explain in detail about the beautiful shot where the planet is crashing into the other one?
We tried to create a moment of impact, but also to be able to underline this intimate moment between Sylvie and Loki. We deviated slightly from the post-viz we got, to make it a bit more calm, we focused more on the breaking and rolling of the ground towards us, making that the Hero element of the shots, so the audience can breathe, but also know things are going to get wild very soon! We creatively placed some areas that burst debris and dirt! The cherry on top was the explosion. It was beautiful indeed like a symphony of all the pieces coming together, and finishing off with the big kaboom of ecstasy!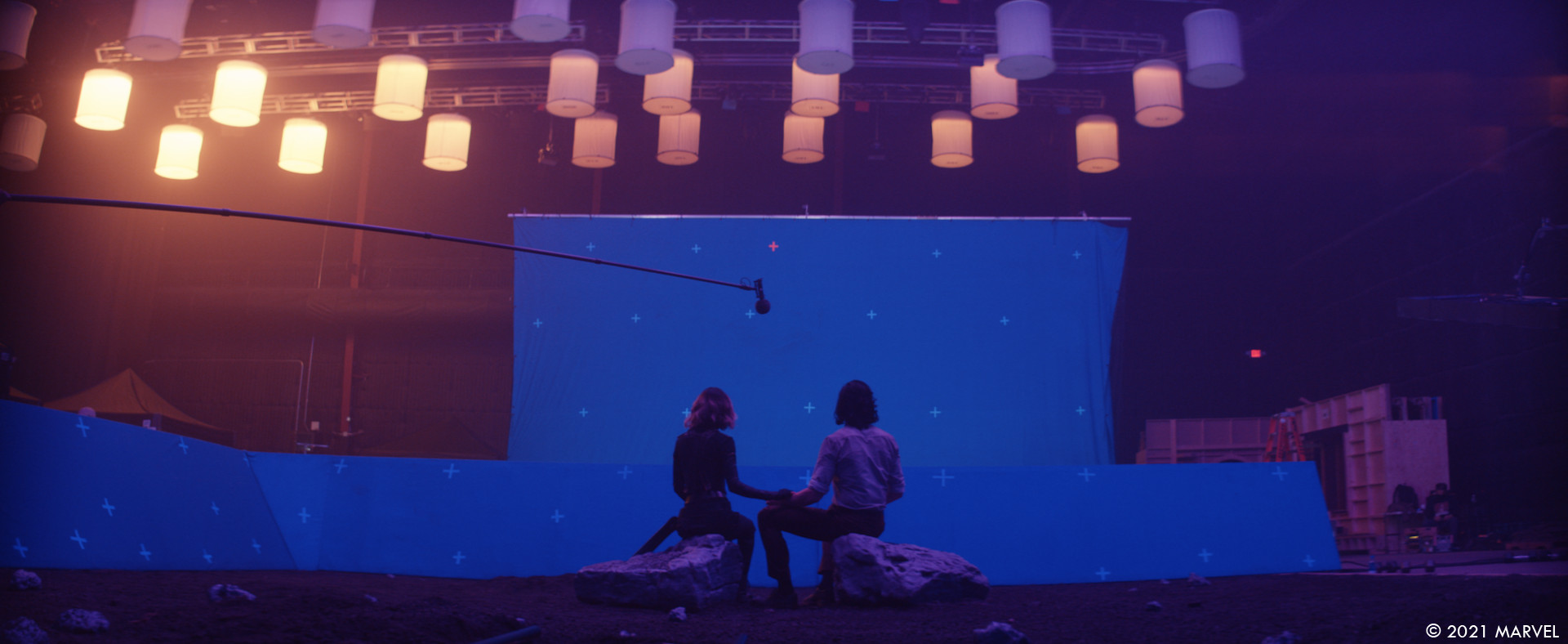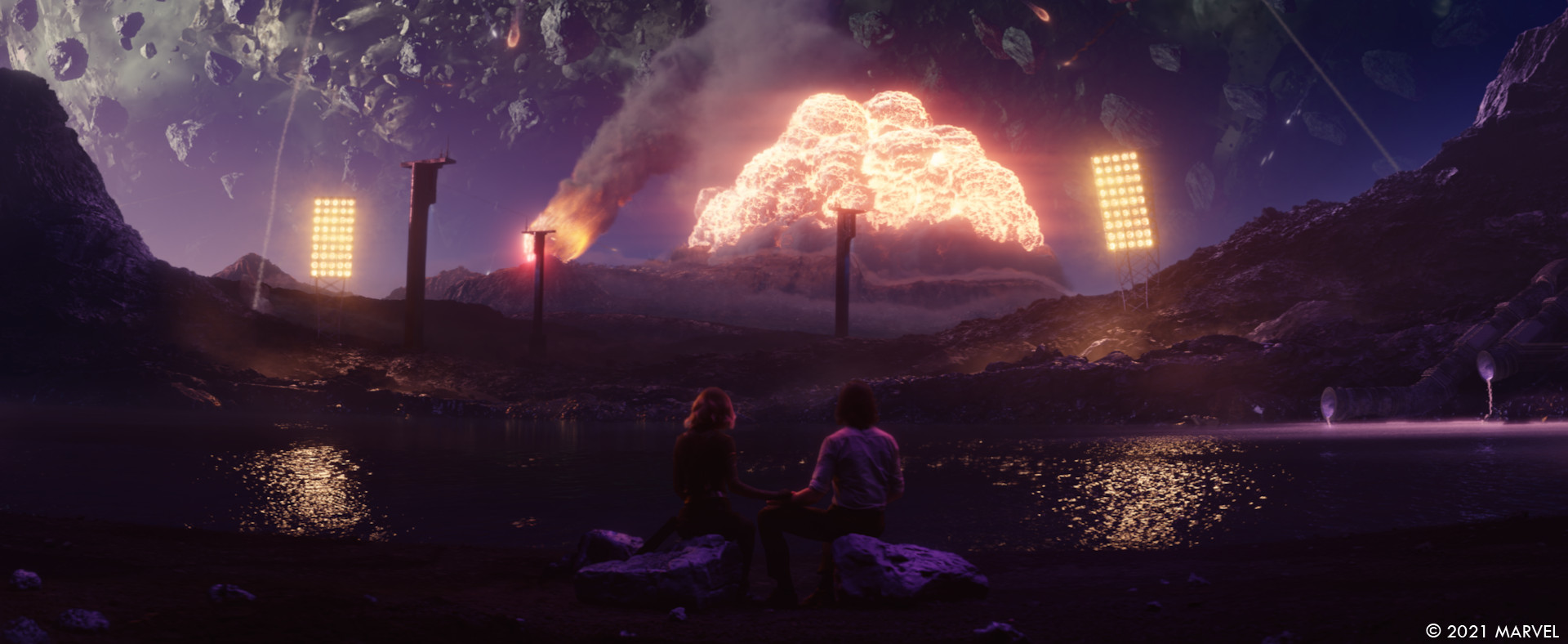 How did you manage the massive destruction process?
The destruction process was a layered simulation process! Our destruction master Artem Smirnov started always with a deformer, to get the basics right like scale and timing. Even sometimes we had to bend the physics a bit for the sake of movie magic and make it work within the shot context! Based on that we would go and add all fine details of rocks, pebbles breaking apart, dust kicking up, and then add all of the little complexities to really give scale. Simultaneously Senior FX TD Carlos Calle Ramos took that timing and destruction added the massive explosion.
How does the special light of this sequence affect your work?
Well our very own Compositing Supervisor Michael Honisch and Compositing Lead Rodions Jepejevs have been so super excited about the lighting and mood of this magenta world when first saw the plates and concept. They had so much fun and joy to be able to work on such a cool color palette. It is not something that happens every day in the vfx world! So they came up with a solution to take the neutral 3d lighting and drive the different light groups, layers and tweak those into the nuances of magenta and green! This way we could balance the lighting in a very quick manner from shot to shot to achieve this amazing look!
Which shot or sequence was the most challenging?
Heaven Hills Hurricane destruction mayhem shot was a fun challenge!
Is there something specific that gives you some really short nights?
At my age, I can't sleep or wake up for many other reasons (also known as old man problems), but it was never because of work!
What is your favorite shot or sequence?
The planet crashing into Lamentis was a special moment with all of the magenta flavor, I just loved it.
What is your best memory on this show?
We had a working from home dailies room called the boom boom room, where the magic would happen! Before every dailies we started with some 80s euro pop music to get the dirty dancing energy flowing and became a fun ritual for the team.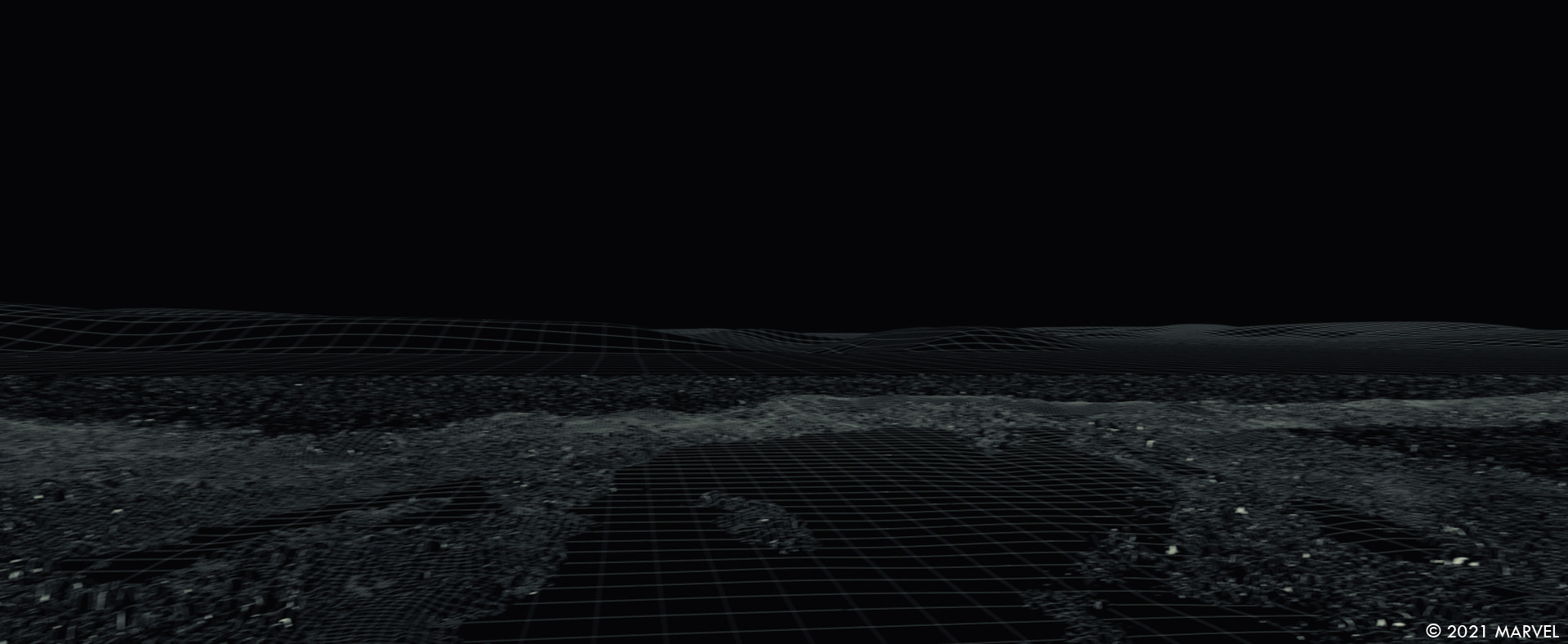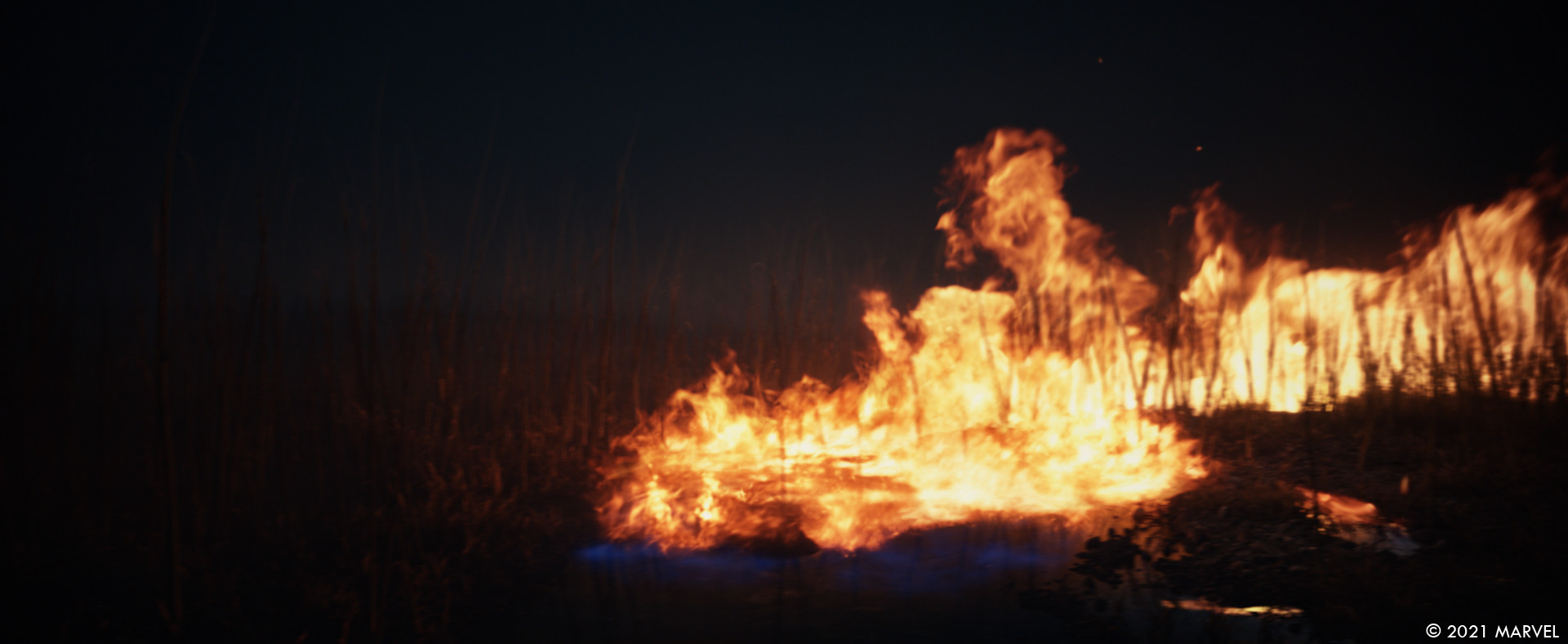 How long have you worked on this show?
I believe around 5 months.
What's the VFX shots count?
We ended up doing 195 shots, with a handful of those getting omitted.
What was the size of your team?
It was around 50-60 people at its peak.
What is your next project?
Moving back to Canada and working for DNEG Montreal on some exciting new stuff!
What are the four movies that gave you the passion for cinema?
Passion for movies and visual effects I got from my father, with whom I used to watch movies like The Golden Voyage of Sinbad (1973), The 7th Voyage of Sinbad (1958), and Clash of The Titans (1981) which blew me away as a kid! The masterpiece that is Apocalypse Now (1979), was out of the world cinematography, and was the movie that pushed me over the deep end into this movie magic industry.
A big thanks for your time.
// Loki – VFX Breakdown – RISE
WANT TO KNOW MORE?
RISE: Dedicated page about Loki on RISE website.
Dan Deleeuw: My interview of Overall VFX Supervisor Dan Deleeuw.
Disney+: You can now watch Loki on Disney+
© Vincent Frei – The Art of VFX – 2021