Daniel Leduc is a true pioneer in the visual effects in Canada, he founded with 3 other partners the company Hybride that has achieved the effects of many films such as the SPY KIDS trilogy, SIN CITY, 300 or JOURNEY TO THE CENTER OF THE EARTH. They just completed AVATAR.
What is your background?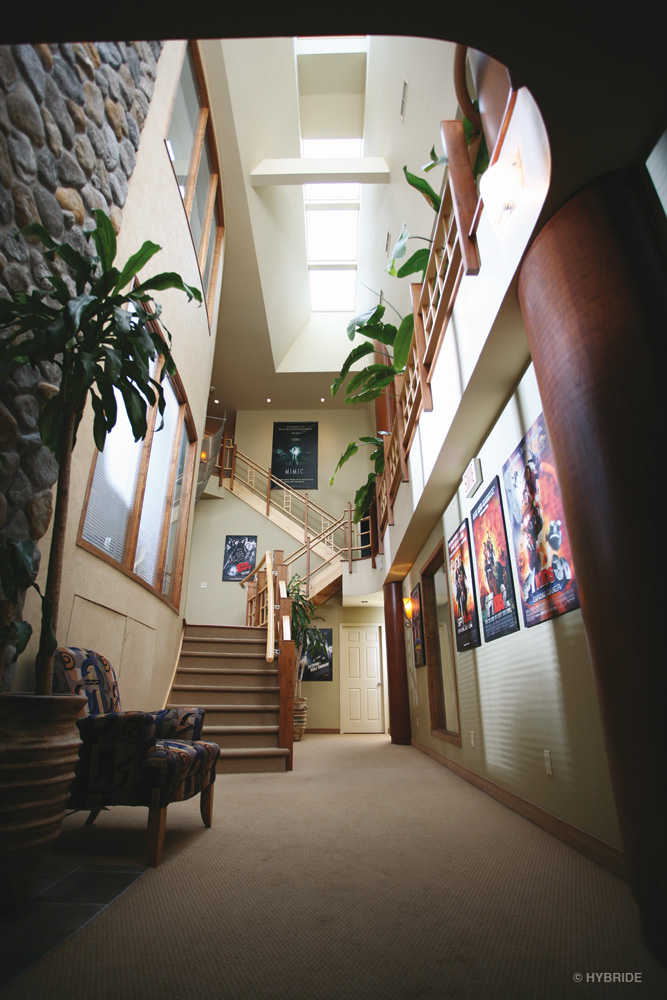 I started working in this field 30 years ago as an online video editor, specialized in special effects for commercials. My three associates & myself founded Hybride in 1991 and at that time, we worked mostly on TV shows, commercials and R & D. Our offices are located outside the urban centers mostly for confidentiality reasons. It is the way we approach each project that has allowed us to build a solid reputation in this field, and over the years, I went from operator to Visual Effects Producer. Hybride is now comprised of 85 full time employees.
Did you follow any specific training?
Actually, I haven't followed any specific training or taken any special courses. Early in my career, in the 1970's, I wanted to work as cameraman so I was advised to follow a technicians course. After that, I started out as colorist / editor and with time, I gradually learned my job and acquired new qualifications as I went along.
Can you explain to us how it is that Hybride came to made to work on one of the most anticipated films of the last decade?
Weta Digital (New Zealand) had been working on the project for years and when they realized the initial workload had grown much larger than the initial predictions, the production company decided to call other vendors with stereoscopic experience to help complete the missing shots.
Since Hybride has experience in the stereoscopic VFX (JOURNEY TO THE CENTER OF THE EARTH, FINAL DESTINATION 4, SPY KID 3D: GAME OVER), they decided to give us the mandate of creating VFX shots for the Link Room.
How was the collaboration with James Cameron and Jon Landau?
All of our meetings with Mr. Cameron were done via videoconference so it wasn't necessary for him to physically visit our studios. With the different tools available on the Internet, there's no reason for anyone to travel anywhere, everything can be done over the Web!
Before beginning a scene, James Cameron would first explain how he saw things and then proceeded in explaining what he expected from us in terms of research and management. We'd then hold daily videoconferences with the team's 2D and 3D supervisors.
What are the sequences made at Hybride?
In concrete terms, Hybride's contribution include set extensions, animating on-screen computer data as well as designing and animating virtual characters mostly for the Link Room. It's a room where the humans go to take control of their avatar. We also produced a number of shots for the interior of the Dr. Grace's mobile laboratory.
For the contents of screens, were you able to suggest things or was everything already done by James Cameron's art department?
Actually, they provided us with a definition of the approach they wanted to take, a technical guideline. They described to us how they imagined the computers in the world of Pandora, what they thought they'd look like and how they'd work. We had to create content screens respecting their predefined style. Since the images that we received were generally still frames, we had to create animated content, variations of colors and movements for each of the screens. Color was a concern for James Cameron; he needed to see a cut of several shots to get an idea of the general appearance.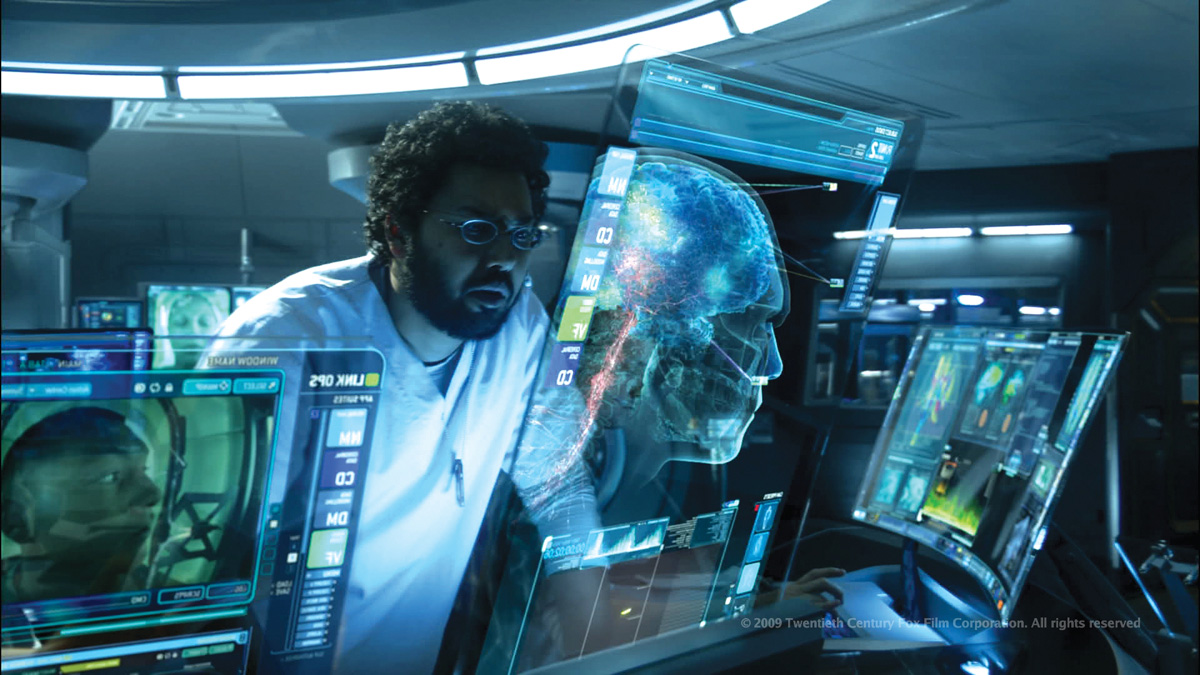 Have you worked with Prime Focus who has also created screen animations?
We all worked together, but indirectly. Lightstorm Entertainment took care of the management aspect and they would decide when to send our material to other studios, and vice versa. For the screens however, we have to keep in mind that each room had a different vocation so of course, the screens did not all have the same functions have all the same function or purpose.
Who was the link between the different studios?
We worked mainly with Steve Quale who was the Visual Effects Supervisor on a daily basis, but we also worked with Yuri Bartoli, who was the Graphics Supervisor.
How have you designed the digital extension of the Link Room?
There had been a huge preparation on the production's part since all sets had been already scanned. They also provided us with content for the still screens, even though everything changed during postproduction. The actual setting of the Link room included the center console and the right part of the set only – we had to generate the other part. We also created content for a dozen monitors as well as create content for tablets the technicians held. We therefore had to recreate these missing elements in a credible manner all the while making sure they were aesthetically pleasing.
As for the scanners, we replaced on-set items such as the rings at the head of the scanner beds. These rings lighted up and turned when a person took control of their avatar. However, there were no actual moving parts on the set: we simply replaced the pieces of green cloth by our virtual scan rings. Finally, we designed and animated virtual characters to fill in empty spaces for some of the shots.
Have you encountered any difficulties with the stereoscopy?
Not really, we already knew the Pace camera systems. We had an intermediate version of them on SPY KIDS 3D: GAME OVER and another variation for JOURNEY TO THE CENTER OF THE EARTH so we already knew what to expect from these cameras.
What was the biggest challenge on this project?
What was interesting is that, in is futuristic world, James Cameron wanted all screens to project a stereoscopic image. We therefore tested simulating projections that would interact, or not, with the camera's rotation and we also tested with the operator watching the screen. We then tested projections with 2D content that would only appear in stereo when the camera would move sideways. In the end, we finally delivered screen content which was in stereo, but cut off by the limits of the screen thanks to the twinning of several techniques.
How many shots did you work on?
We produced 114 stereoscopic shots and also provided numerous graphic and technical elements used in a large number of shots produced by other vendors involved in the project.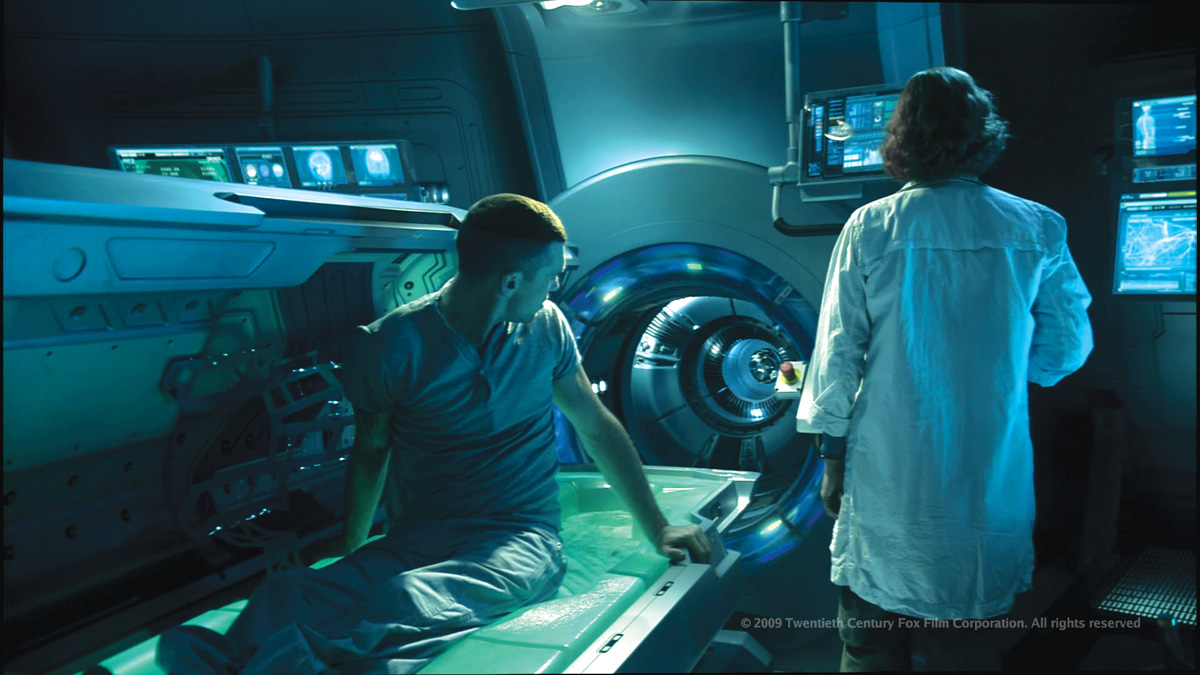 What is your pipeline?
Mainly, we work with 3D XSI, but we also use 3de, Maya, ZBrush and Unfold 3D. For compositing, we use Flame and we also have a few Fusion stations.
Have you encountered any difficulties in particular?
We haven't encountered any technical difficulties in particular – we loved working on this project.
What did you keep from this experience?
We are very grateful to have the opportunity to be part of Pandora's universe and more importantly, we feel very privileged to have had the chance to play a role in creating one of the largest blockbusters of the decade.
What is your next project?
We are presently working on 2 productions, but we unfortunately cannot mention the names for the moment, for confidentiality reasons.
What are the 4 movies that gave you the passion for cinema?
I always loved 1950's & 1960's science fiction movies such as JOURNEY TO THE CENTER OF THE EARTH, THE CLASH OF THE TITANS and SINBAD – these types of animation movies. I also loved STAR WARS, which was really impressive for the time and I enjoyed THE MATRIX for the technical angle.
Thank you for your time.
It was a pleasure, thank you.
© Vincent Frei – The Art of VFX – 2010