Nice main title directed by Patrick Clair and created by the teams of Elastic for AMERICAN GODS: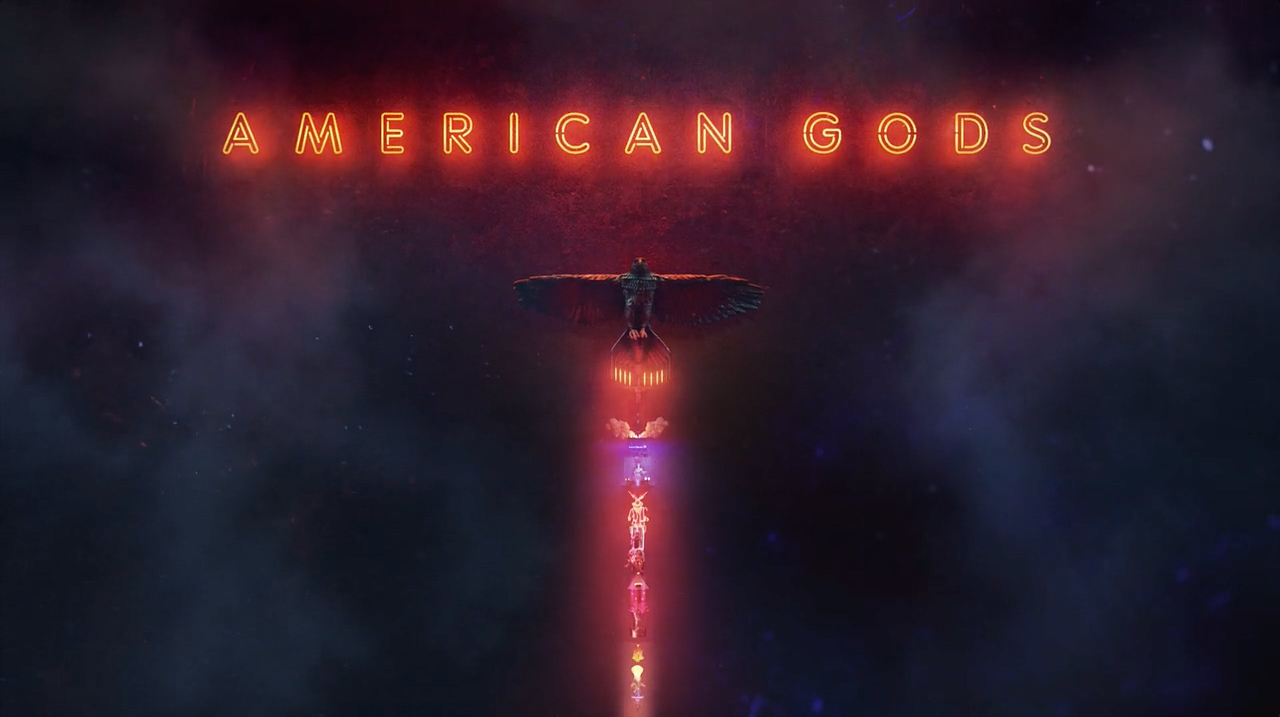 WANT TO KNOW MORE?
Elastic: Dedicated page about AMERICAN GODS on Elastic's website.
Patrick Clair: Dedicated page about AMERICAN GODS on Patrick Clair's website.
CREDITS
Lead Compositor and Animator: Raoul Marks
Composite and Animation: Yongsub Song, Sam Sparks
Editor: Devin Mauer
Designers: Jeff Han, Felix Soletic,
Storyboard Artist: Lance Slaton
Producer: Paul Makowski
Head of Production: Carol Salek
Executive Producer: Jennifer Sofio Hall
Managing Director: Linda Carlson
Music by Brian Reitzell
Sound Design by Echolab
Special Thanks to Bryan Fuller, Michael Green, David Slade, Dauri Chase, Brian Reitzell, Starz, FremantleMedia, and Neil Gaiman for their wealth of support, inspiration and ideas.
© Vincent Frei – The Art of VFX – 2017