shade VFX have announced yesterday that VFX Supervisor Everett Burrell will join their teams!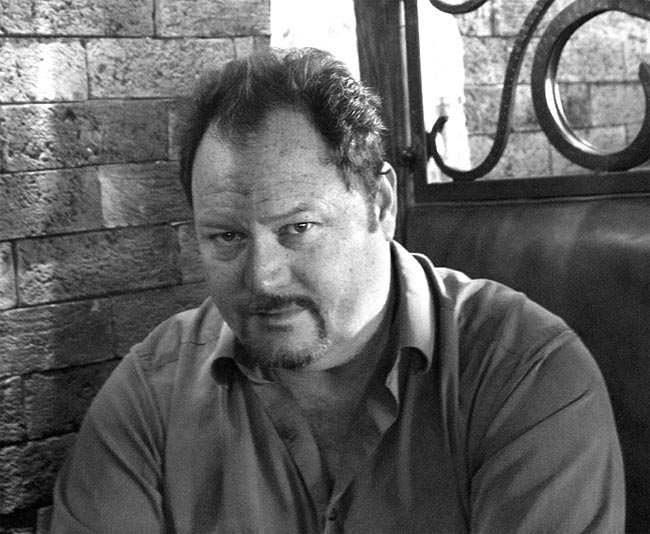 Here is the press release:
Bryan Godwin, CEO shade VFX, announced today that leading Visual Effects Supervisor Everett Burrell will join shade VFX on May 21st. Burrell will work on both feature film and television projects in both of shade's locations — Los Angeles and New York. Burrell departs LOOK Effects to join shade's management team of Vice President/Executive Producer David Van Dyke and Business Development Executive Lisa Maher and will report to Godwin, shade's Founder, Owner and Visual Effects Supervisor.
"We're so proud and excited to have a Visual Effects Supervisor of Everett's caliber join our team," states Godwin. "I've long been a fan of Everett's work and it's fantastic to have a supervisor of his stature and known passion for visual effects be a part of our company. His talent, creativity and on-set supervision experience and production skills will be a gigantic plus for both our clients and our artistic team."
"When I was approached by Bryan to join shade VFX, I knew this would be a great fit," states Burrell. "Bryan and his team have been doing all the right things to grow a dynamic and solid company during these challenging times in the visual effects industry. They're well equipped to take on a level of VFX and animation that rivals many larger effects studios. Their passion and desire to create unique visuals and to find creative solutions to directors' visions are totally in step with my philosophy and I'm excited to be part of shade's future."
Burrell brings over 25 years of industry experience in both digital and practical effects to shade. Having begun his career working with Stan Winston, Greg Cannom and Rick Baker in practical creature and makeup effects, Burrell went on to form his own company, Optic Nerve, with John Vulich. There he worked with George Romero on The Dark Hall and on the remake of Night of the Living Dead with Tom Savini. Burrell went on to contribute to Babylon 5, for which he received an Emmy®, and then began using his digital artistry skills on other television shows including Hercules, Ally McBeal, Charmed and Dune.
In 2003, Burrell joined Café FX where he combined his love of practical and digital effects. His credits there included Blade III, Sin City, Hellboy, The Mist and the groundbreaking Pan's Labyrinth. In 2007 Burrell became an independent visual effects supervisor and his recent credits include Max Payne, Battle Los Angeles, Prometheus, Warm Bodies, A Good Day to Die Hard and Fury.
Burrell will join shade VFX on their current production slate that includes these feature projects — Poltergeist for MGM, 22 Jump Street for Sony, McFarland for Disney, Max Steel for Dolphin Entertainment and Annie for Sony. In television, shade LA is in production on the upcoming mini-series Olive Kitteridge for HBO/Playtone, and a D.J. Caruso project in the New York facility.
WANT TO KNOW MORE?
THE SECRET LIFE OF WALTER MITTY: Here is my interview of Everett Burrell, VFX Supervisor at Look Effects.
© Vincent Frei – The Art of VFX – 2014