Tim Miller is the co-founder and creative director of Blur Studio. He directed the DANTE'S INFERNO TV spot for the Superbowl and more than 10 minutes of cinematic of this game. He has also directed the game cinematic for DC UNIVERSE ONLINE.
What is your background?
Originally I was an illustrator and animator at the dawn of the digital age. Currently I'm the creative director and one of the owners of Blur Studio in Venice.
How did Blur got involved on this show?
David has been a friend of the studio for years and we enjoy working together. Early on he had ideas for what he wanted this title sequence to be and thought we'd be a good fit for it.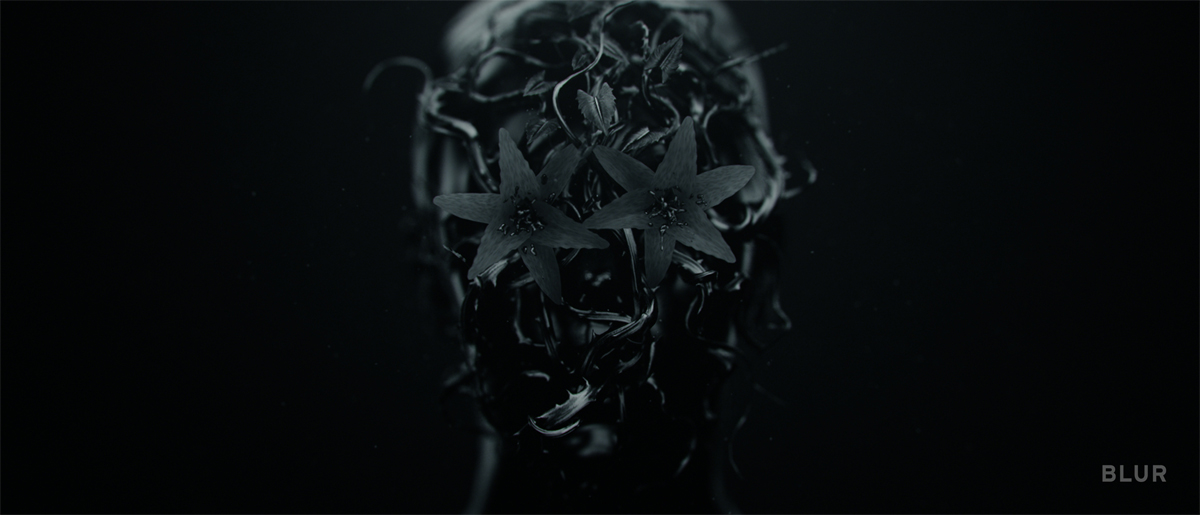 How was the collaboration with director David Fincher?
First of all it's an honor; in my opinion he is one of the greatest directors working today and his creative sensibilities are unmatched in my opinion. But less documented is just how great a collaborator he is; very open to ideas and new ways of approaching things. He's a great guy and one of the funniest people I know.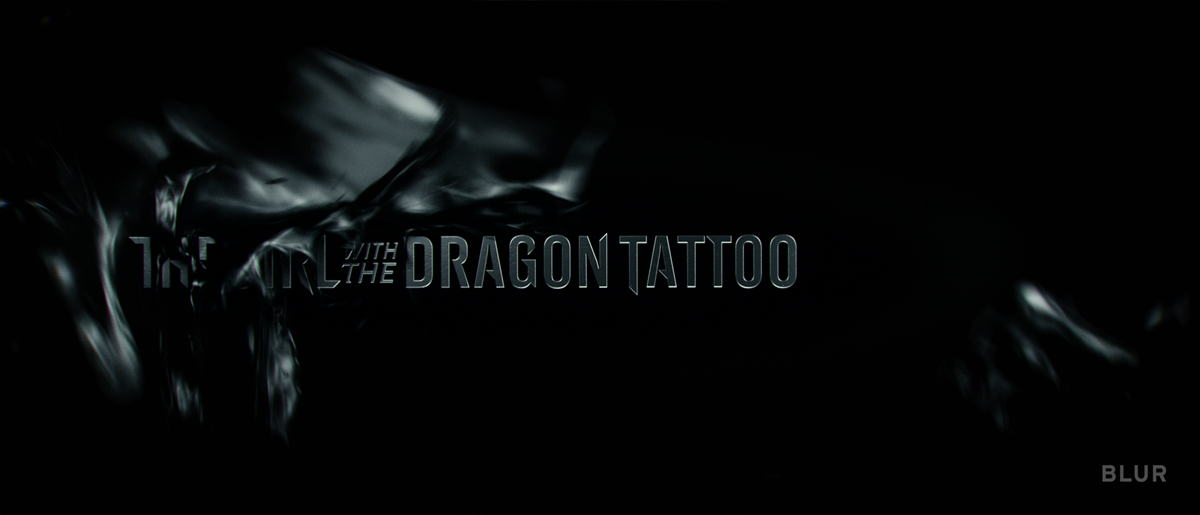 What references and indications did David Fincher gave to you for the main title?
"Imagine James Bond if he was a 22 year old, bisexual cutter." What more could we possibly need? (kidding) We also knew we were using Trent Reznor and Karen O's cover of "Immigrant's Song" which gave a lot of structure to this right from the start. But finding the look of this piece was a very collaborative effort. He'd give us his thoughts… we'd collect reference and ideas and toss them to David… he'd cull what he liked from those… we'd further refine… etc. And relatively quickly – we honed in on the key visual concepts.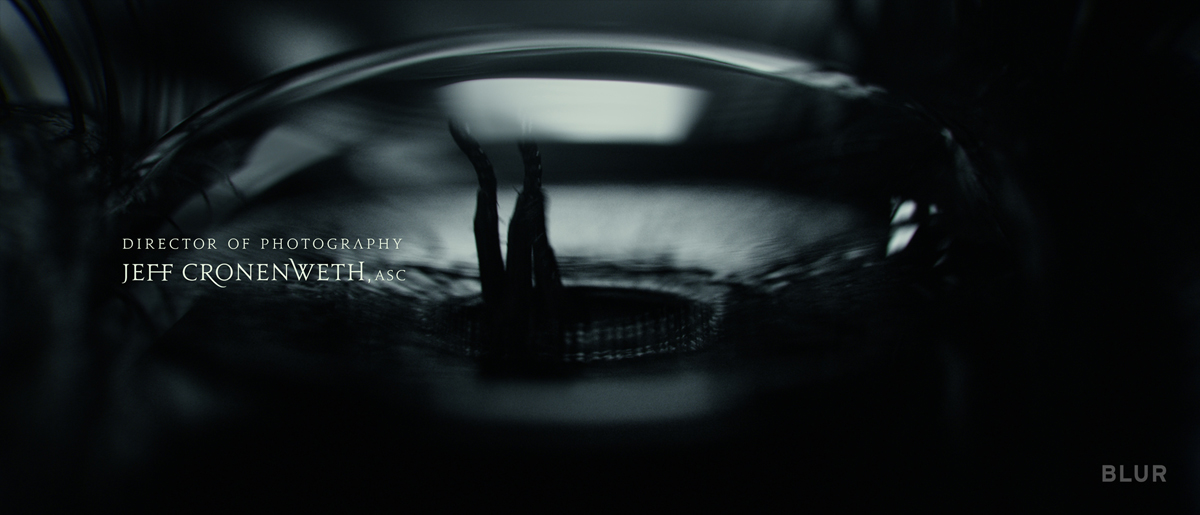 What was your approach for the title?
David wanted to tell the entire story of the trilogy in 2.5min. He wanted it to be all CGI and he wanted it to be a dream/nightmare sequence. Those were the big creative prerequisites at the start of the film. And of course we had a budget and schedule as well.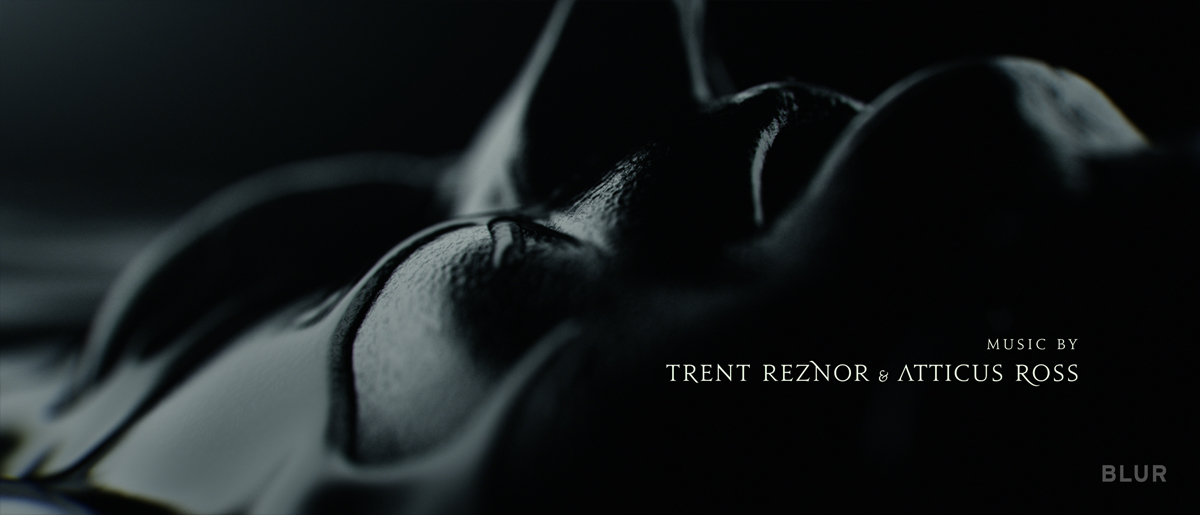 Can you tell us step by step the creation of the title?
Overall I want to point out that most of these steps were heavily overlapping, none were done in isolation. It's important to think of the process as having structure but also an organic nature that allowed for creativity and flexibility. The steps included:
1. Discussion of the general ideas in the broadest possible ways.
2. Visual reference gathering; tear sheets, samples, examples, etc.
3. Define the key moments and ideas from the trilogy.
4. Come up with a host of abstract ideas to represent those key moments.
5. Storyboards/visual development/animatics all started at the same time and overlapped heavily.
6. Modeling started first on known elements and then other assets as they became relevant.
7. R&D on fluid and VFX was ongoing.
8. Animatics and editorial started early and was adapting throughout the process.
9. As models were rigged animation was getting started. We tried to handle this as "camera agnostic" as possible so that we'd have the flexibility to choose any angle at any time.
10. As animation was finished, fluid simulations in RealFlow began in earnest.
11. Final lighting and rendering was set up and then made final as the various sequences worked their way through from other departments.
12. High-fives all around.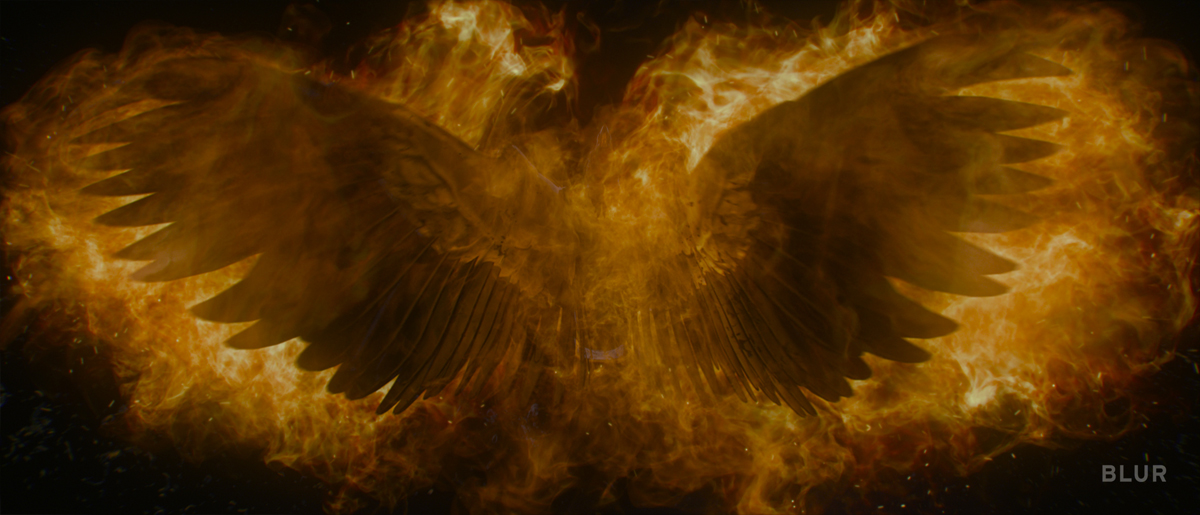 Have you prevized the whole sequence?
Yes, previs started almost right away and continued deep into the project. Once we had a working previs edit we continued to refine it with better camera angles and then final animation, FX and renders. The animatic edit was a living thing throughout the process.
Can you tell us more about the shooting?
There was no shooting. The titles are 100% CGI.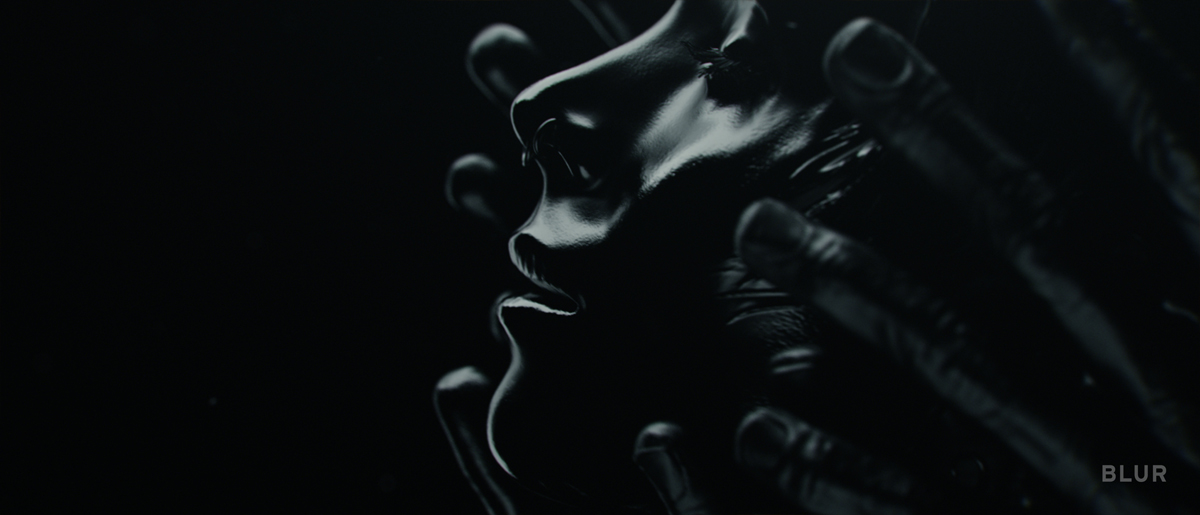 How did you create the various CG elements?
The characters were scanned and then finished up in Zbrush and 3ds Max. All other elements – like the dragon – were created in Max and zbrush. We rig and animate in Softimage. RealFlow was used for all of the fluid simulation.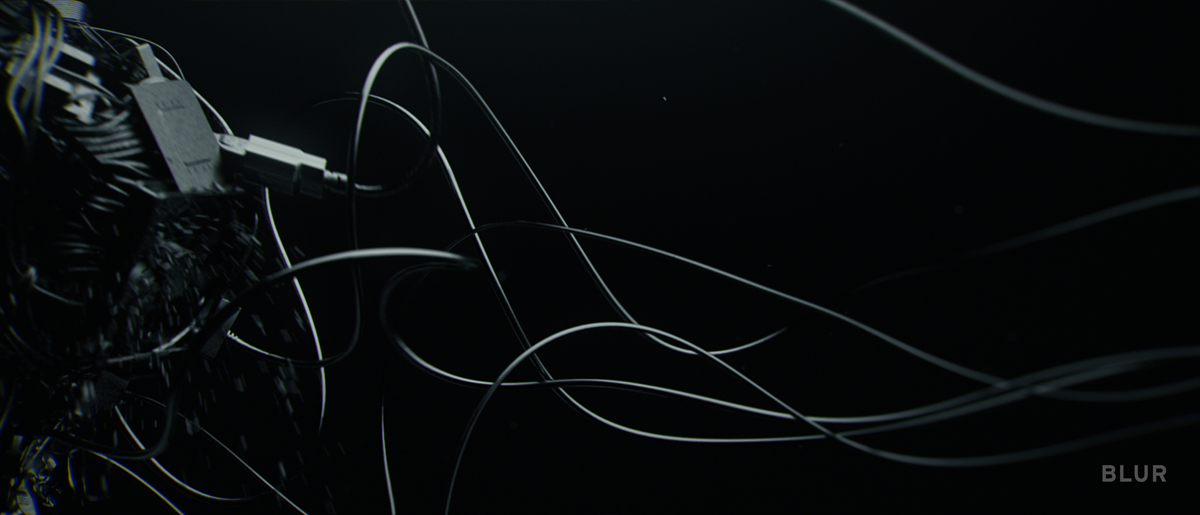 Have you develop specific tools for this project?
All the software used was off the shelf.
How did you create the fire and the different liquids elements?
the liquid was RealFlow, the fire and smoke was all Fume FX and the rigid body simulations were RayFire and a variety of particle systems.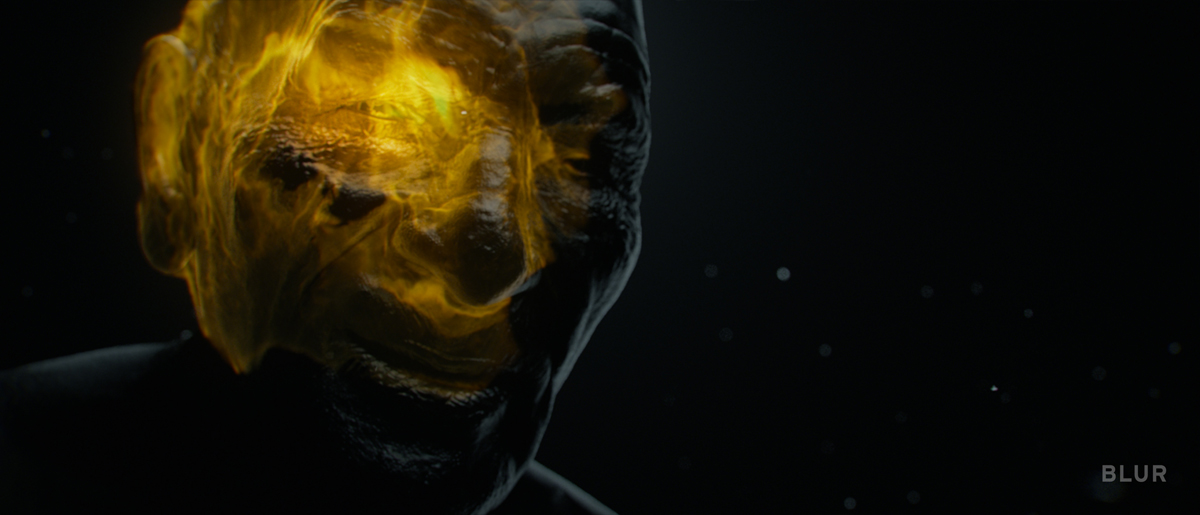 Did you have the soundtrack since the beginning to help you with the rhythm and the final edit?
Yes, which gave us an amazing head start.
What was the biggest challenge on this project and how did you achieve it?
The fluids were by far the biggest challenge. Our FX team uses RealFlow for other projects regularly but not to the extent that we needed for this. So getting that sorted was a huge priority. Secondly it was just an organizational issue. The average Blur cinematic is about 15-20 shots per minute. This piece has over 250 shots in a 2.5 minute duration.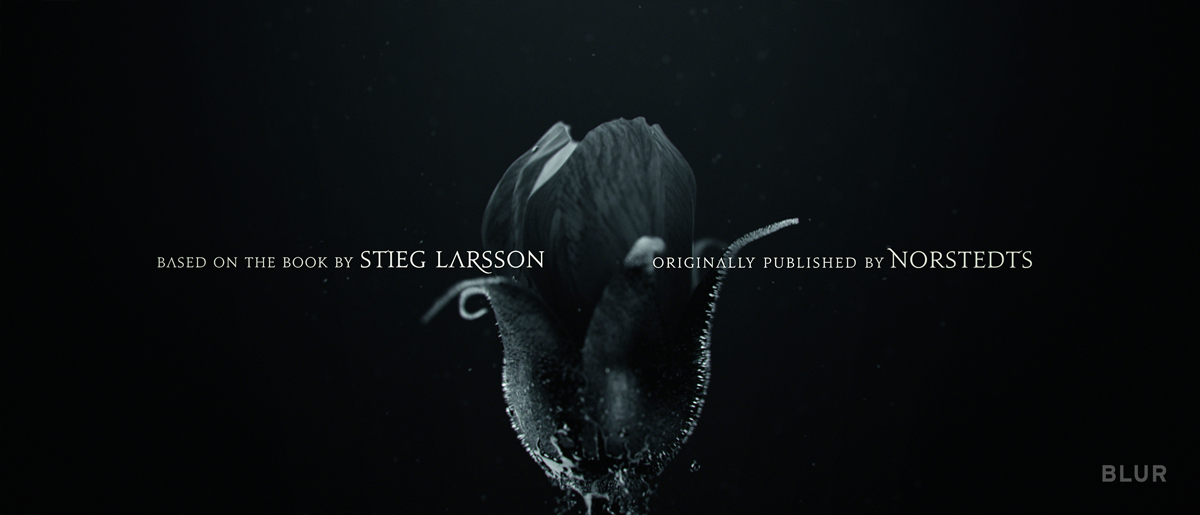 What do you keep from this experience?
The same thing I take away from every project – how lucky we are to have such an amazing group of artists here at blur.
How long have you worked on this film?
The project took about 3.5-4 months from start to finish.
How many shots have you done?
252 shots.
What was the size of your team?
About 40, but it ramped in and out.
What is your next project?
Top secret!
What are the four movies that gave you the passion for cinema?
BLADE RUNNER, ALIENS, GLADIATOR and CYRANO DE BERGERAC.
A big thanks for your time.
// WANT TO KNOW MORE?
– Blur Studio: Official website of Blur Studio.
// THE GIRL WITH THE DRAGON TATTOO – MAIN TITLE – BLUR STUDIO
// THE GIRL WITH THE DRAGON TATTOO – MAKING OF – BLUR STUDIO
© Vincent Frei – The Art of VFX – 2012