Great news! Rodeo FX is opening an office in Los Angeles!
Matte Painter Deak Ferrand and Executive Producer Chery Bainum from Hatch FX are joining Rodeo FX to extend its Hollywood presence.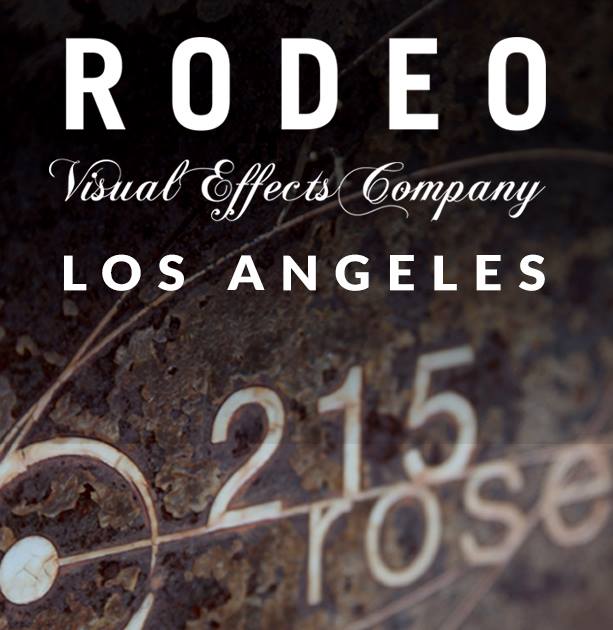 Here is the complete news (from Rodeo FX website):
Rodeo FX, which has contributed visual effects to over 70 films and recently won an Emmy Award for its work on Game of Thrones, has opened an office in Venice, CA. The Montreal facility has signed on the Hatch FX team, renowned matte painter, Deak Ferrand, and long-time executive producer, Cheryl Bainum, to lead the Rodeo FX Los Angeles team. The new office offers Hollywood studios and creatives direct access to all Rodeo FX services.
"As Rodeo FX grows, it is important for our clients that we have a presence in L.A.," said Sébastien Moreau, President of Rodeo FX. "Studios, directors, and producers can develop ideas for their projects from pre-production through delivery of final shots in collaboration with the team at our Venice Beach location."
Ferrand and Bainum have known Moreau for over twenty years, starting in Montreal where they worked together before opening their own studios. For the past couple of years, Rodeo FX has been bringing the pair on board for larger projects. The new partnership takes this relationship to the next level.
Easy access for Hollywood Studios
"L.A. is still the starting point for much of the early development and creative process," according to Bainum. "Rodeo FX now has a physical presence here and can be a part of the early pre-production phase. We will provide conceptual art, work with writers, directors, and creative executives, and follow these same projects through to final delivery. Being involved and collaborating from the onset of any project helps control costs while specifying and maintaining the creative vision."
"Bainum will focus on business development at the Venice office," said Jordan Soles, VP Development and Technologies. "She will serve as client liaison, as well as continuing to act as an executive producer. We are incredibly pleased to add her to our team."
Ferrand comes on board as art director and brings significant expertise in concept art, matte painting and miniatures to the talented team of matte painting artists at Rodeo FX. Past credits include The Secret Life of Walter Mitty, Lucy, The Book of Eli, Wanted, Twilight Eclipse, X-Men Origins: Wolverine, Hellboy I and II, The Lord of the Rings: The Two Towers, the Academy Award-winning What Dreams May Come, and Golden Globe- and Academy Award-nominated The Assassination of Jesse James.
"The boutique feel of the Venice office is a great place to start the creative brainstorming process with the client," explained Ferrand. "Using our visual reference library and pen in hand, the ideas can begin to take shape. Having the client physically in the same space during this process is very exciting and provides for a more hands on and collaborative experience."
"Everyone enjoys working with Deak," said Moreau."Not only is he such a pleasure to work with, but everything he touches turns into beautiful artwork. Cheryl is one of the best producers we have worked with. She knows how to keep a project moving while ensuring that the client is always in control of the process."
"I haven't seen such an amazing group of talented matte painters and concept artists assembled under one roof in a long time," Ferrand added. "The craft of matte painting can't exist without an awesome CG and compositing department. The success of any great matte painting lies in the symbiotic relationship between the matte painter and the compositor – one can't function without the other."
The evolution of Rodeo FX
In addition to creating his own work as a matte painter, Ferrand will oversee the team in L.A., as well as mentoring the artists at the Rodeo FX studios in Montreal and Quebec City.
"We're really proud of the work our matte painting department has been doing and with Deak on board it's just going to get better," said Moreau. "He brings a wealth of experience and expertise using traditional and digital techniques and he will mentor our own emerging talent within the company."
"It's great to have such experienced professionals joining our team," said Soles. "The leadership at Rodeo FX insists on an attention to detail that trickles down to everyone at the facility. They are expected to deliver the very best and they always rise to the challenge."
In addition to this new office in Venice and the main studio in Montreal, Rodeo FX opened a studio in Quebec City last April and will soon have thirty artists employed there, and has a burgeoning advertising department that complements its work in film and TV.
"Our L.A. office provides access to senior creative staff and opens the door to a team of 200 talented artists based in a province with some of the best tax credits anywhere," Moreau added. "It's the best of both worlds for our clients."
© Vincent Frei – The Art of VFX – 2014