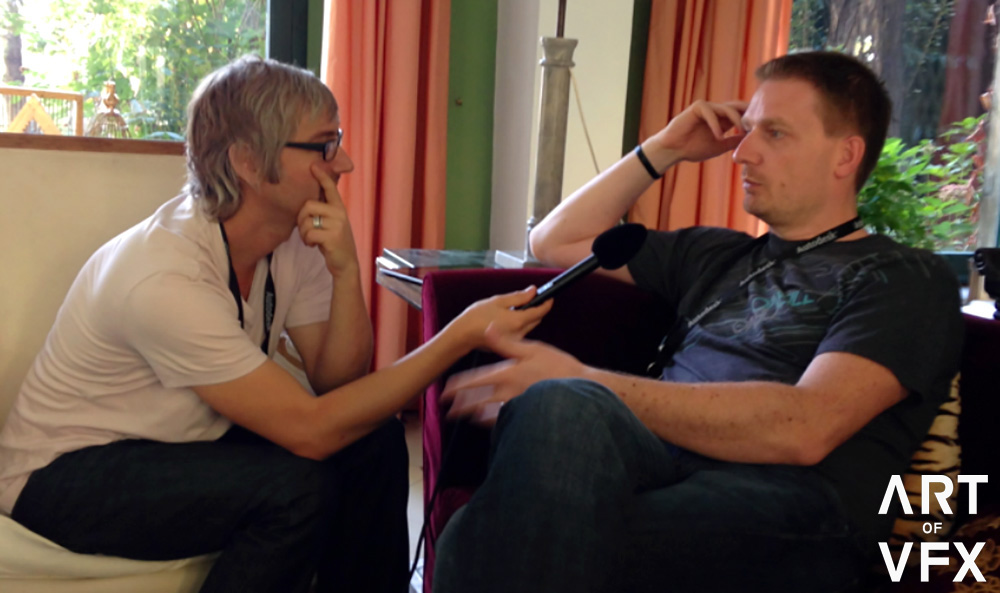 Peter Muyzers began his career in visual effects there are more than 15 years. Prior to joining Image Engine in 2006, he was working at MPC in London on the first 3 HARRY POTTER movies, KINGDOM OF HEAVEN or CORPSE BRIDE. At Image Engine, he has participated in projects such as DISTRICT 9, THE TWILIGHT SAGA: ECLIPSE and oversaw the effects of ELYSIUM.
During View Conference in Italy, we spoke with Peter Muyzers, CCO of Image Engine. He talks about his career, his work on ELYSIUM and also about his long-time collaboration with director Neill Blomkamp.
Here is the audio interview led by Pascal Chappuis:
// WANT TO KNOW MORE?
Image Engine: Dedicated page about ELYSIUM on Image Engine website.
© Vincent Frei – The Art of VFX – 2013