For the 4th years of The Art of VFX, I decided to offer you new content and mostly editorial contents.
This first article « Look back on 2013 and the expectations for 2014 » is the first step.
I hope you will find it interesting.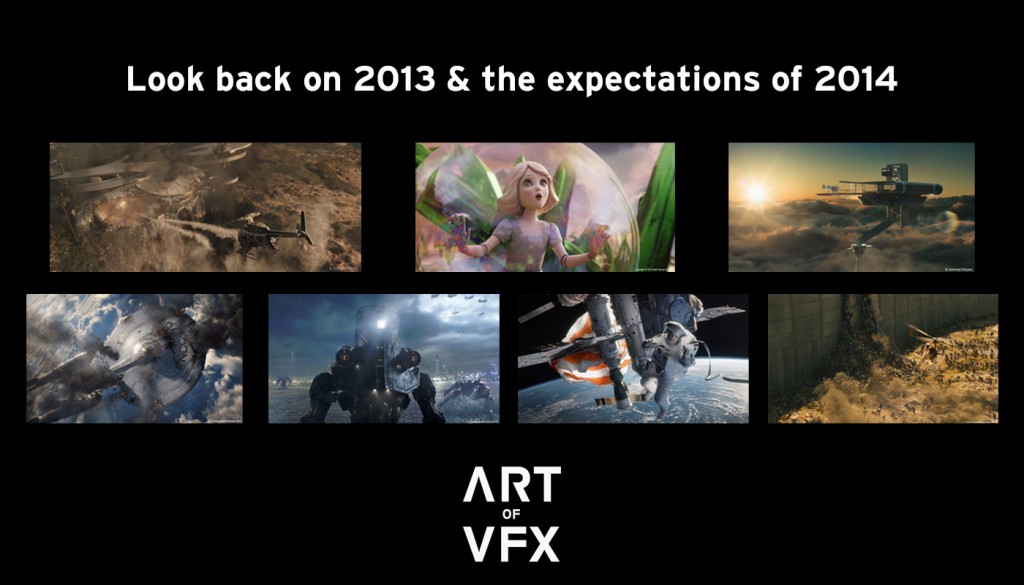 In early 2014, I was thinking about the idea to propose to you a list of the best visual effects in 2013. But I finally chose a different approach by contacting the people I interviewed here during these four years. I asked them the following two questions:
What is your favorite shot or sequence in 2013 and why?
What do you expect The Most in 2014?
I thought it brought a more interesting look at the year that had passed and the one that is coming.
Unsurprisingly, GRAVITY is on top of the answers. STAR TREK INTO DARKNESS, PACIFIC RIM, OBLIVION or WORLD WAR Z are also amongst the favorites.
GRAVITY really marked the year of 2013 with its impressive VFX and has won the most awards in the visual effects such as the Oscar, the BAFTA and many VES awards.
I wanted to thank everyone who have participated in this article!
Alessandro Cioffi – VFX Supervisor – Trixter
I enjoyed watching GRAVITY and i was greatly impressed by the meticulous approach in the planning and executing of the effects. The result is mind blowing, to me.
I honestly wish the entire vfx industry to enter an age of stability, and for those who dedicate their creativity and invest so much qualified work into it, to gain the deserved recognition for their professionalism.
Lindy DeQuattro – VFX Supervisor – ILM
My favourite shot in 2013 was the shot of Ron Perlman emerging from Otachi's belly during the credits in PACIFIC RIM. We shot it during re-shoots and we were all having a great time on set, Ron was hysterical, and I just remember it fondly as a really fun moment both for us and for the audience (laughs).
I have to be honest that the film I'm most looking forward to this year is VERONICA MARS. No VFX in that one but I loved the series and I backed the project on Kickstarter. Can't wait to see what they did with my investment (laughs).
Jamie Dixon – Co-founder & VFX Supervisor – Hammerhead
Ours is the scene from 42 where Jackie Robinson and Pee Wee Reese come together at Crosley Field in 1947 Cincinnati. It's really lovely to see them in a totally fabricated environment that the audience didn't recognize as such. You are so wrapped up in the story at that point that you are with the characters and I'm very proud that we could provide the « stage » for them to appear on. From a film we didn't work on, it would have to be that opening shot from GRAVITY. I still can't figure out how they did that movie and that particular shot is many minutes long (and in stereo!). Amazing!
As for 2014… Man. Big question. I'm really happy to tell you that we are jumping into hardware assisted rendering. It's finally gotten to a point where we can consider integrating these tools into the otherwise standard pipeline. I'm excited because it means that we'll be getting so much more from the same number of rendering minutes. My dream is that the machine can (finally) do the work and leave the art to the artist.
Of course I'm sure we'll pile it on and the times will still be frustratingly slow but it finally feels like we're making progress! Movie wise it's also a hard question. Some of these big films have gotten so big and the work is so good that it's really hard to know which will work and which won't. It's funny that as our tools and craft have gotten so advanced, we are back to relying on the age old cornerstones of film making. Once again it's about character, story and the magical touch of a talented director.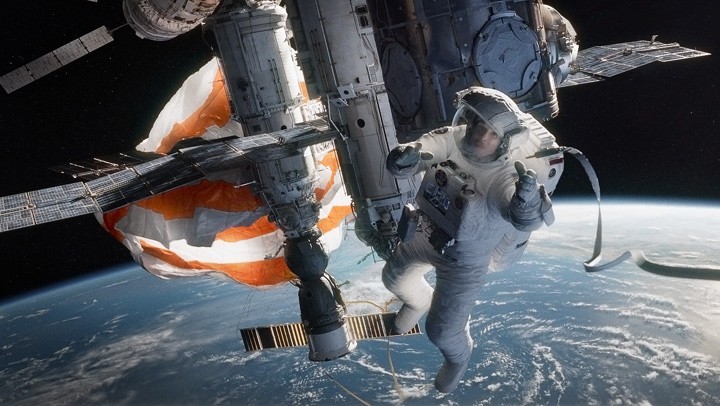 Sebastien Dostie – VFX Supervisor – Mokko Studio
I must say that every sequences in GRAVITY are out of this world. I enjoyed every frame of the film. This was for me pure immersive cinema. The sequence that particularly sent me in space was when the shuttle is being smashed by cosmic debris resulting in Dr. Ryan Stone spinning endlessly in outer space. It felt so real I had to grasp the arm chair.
On the technology side, I am looking forward more disruption in the digital creation application development from: lagoa.com, clara.io, render.otoy.com, sidefx houdini engine, fabric engine, unity.
On the business and economic side, everyone is chasing business from the big 6: governments, vfx providers, etc. Unless the vfx industry diversify their clients it will continue to navigate turgid water. Companies basing their business uniquely on vfx-as-a-service for the « Big 6 » need to seek other lucrative sectors now or face difficult decision in the year to come.
On the human side: nomadic. This is the best word to label the major part of the workforce today. It will not change in 2014.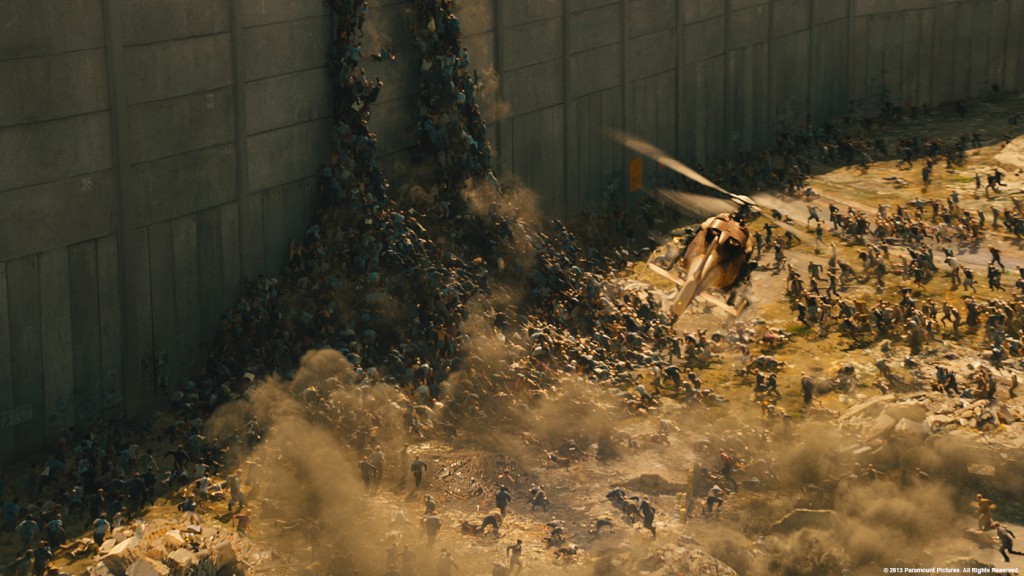 Olivier Dumont – VFX Supervisor – Method Studios
WORLD WAR Z: Attack of the wall of Jerusalem by the zombies is one the sequences that stays in my mind. The way they move, fast and aggressively has never been seen like that before. How they climb on each other to go over the wall and catch the helicopter is just visually striking… This sequence was possible only thanks to VFX and they serve very well the story point where everything goes out of control.
I can't wait to see the movie TRANSCENDENCE. If it lives up to everything I have heard about, that should be a great movie. Having worked with Wally Pfister in the past, I really want to see what he can bring us as a director as I already love his cinematography. The story is very appealing to me as it is based things that could be possible in the future. Basically a grounded « sci-fi » movie that it is easy to relate to.
Paddy Eason – VFX Supervisor & Founder – Nvizible
In truth – all of GRAVITY. I particularly liked the shot/sequence (in this film, they are the same) where Sandra Bullock's character is tumbling towards us, and we slowly transition from a wide shot to a close up – until we are inside her helmet, seeing what she sees. To achieve that as a stereo3D experience is an extraordinary achievement. I am in awe of Gravity. It's a very rare case of film-makers allowing VFX to do it right, with no compromise.
My favourite shot-that-isn't-a-sequence might be the one in MAN OF STEEL of Superman flying up towards camera with Lois Lane in his arms. I'm a romantic at heart.
More superhero films. More VFX being done outside the 'traditional' big VFX facility model. More well-planned productions at all scales that smooth the transitions from concept work to previs to shoot to edit to post. There's no reason for these arbitrary and separated stages any more.
Paul Franklin – VFX Supervisor – Double Negative
Zombie pyramid in WORLD WAR Z.
A long rest after delivering my show!
Jim Gibbs – VFX Supervisor – Atomic Fiction
My favourite sequence from the shows we worked on was the Engine Room sequence from STAR TREK: INTO DARKNESS. As the Enterprise is tumbling toward Earth, Kirk and Scotty find themselves dangling from a catwalk as the ship turns upside down. The catwalk and the actors were shot on a greenscreen and we recreated the entire set digitally. The turnaround for the sequence was fairly short and it was awesome to see the shots come together in very short order for such an exciting part of the movie.
For all movies, it would probably have to be the Hong Kong Fight sequence from PACIFIC RIM. It was so impressively over the top and stylized, and I haven't geeked out that much in a movie since I was a kid.
Movie-wise, I'm really looking forward to DAWN OF THE PLANET OF THE APES. The work that Weta did on the last movie was astounding, and I'm really looking forward to seeing more of it! I'm also really looking forward to seeing NEED FOR SPEED, a movie that Atomic Fiction worked on this fall. I know I'm not the only one who is stoked to see what Aaron Paul has been up to since BREAKING BAD, and based on the sequences that we've seen and worked on, the movie is going to be action packed!
Dan Glass, Chief Creative Officer, Method Studios and VFX Supervisor, JUPITER ASCENDING
The space station destruction sequence in GRAVITY totally stands out to me. It's some of the finest looking CG I've seen down to the intricate detail and subtleties in different material properties which lend it an incredible realism. The long lingering shots and beautiful camera work all contribute to really putting you into the predicament the characters are in and all set with the backdrop of Earth as a reminder just how far away home and safety is…..
I'm excited by the increasing versatility of visual effects to help tell stories, more and more at the hands of filmmakers who aren't required to understand (though many do) or feel limited by the incredible technical complexities behind the process. NOAH and SNOWPIERCER appeal very much from that point of view.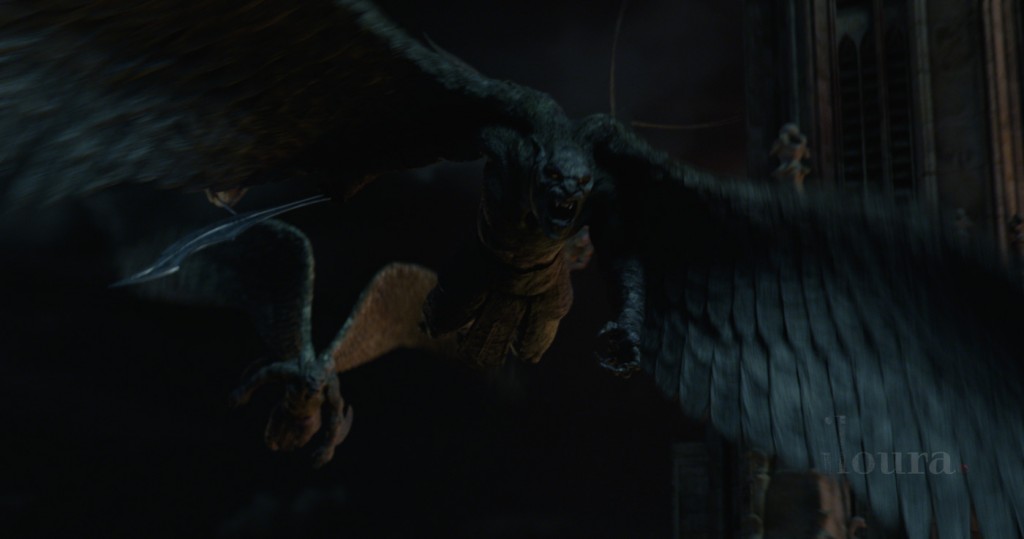 Avi Goodman – VFX Supervisor – Iloura
There were some great shots in I, FRANKENSTEIN. One of my favourites was a shot where we're flying in mid-air amongst a flock of Gargoyles as they travel over the city towards the cathedral where they live. It was one of the shots where we got a good look at the Gargoyle creatures.
Working on the new SPONGEBOB SQUAREPANTS movie at the moment, which is a nice change of pace from what we've been doing the last couple of years. Its looking really good so far.
Ben Hibon – Director
I'm bad at seeing movies the year they actually come out. I recently caught up with Paul Thomas Anderson's THE MASTER. There's one particular 'plan-sequence' (or long take) in the first act of the movie that I recall being absolutely flawless. The camera follows Martha, a salesgirl, as she parades a dress through a busy shopping mall. The oner takes us from the front entrance of the room to Freddie's stand at the back – where he works as a portrait photographer. The overall choreography and lighting in this long take is just incredible. It's a very complex shot made deceivingly look easy by Anderson's impeccable sense for pacing and lighting.
Hayao Miyazaki's farewell to animation, THE WIND RISES, is probably my most anticipated movie of 2014.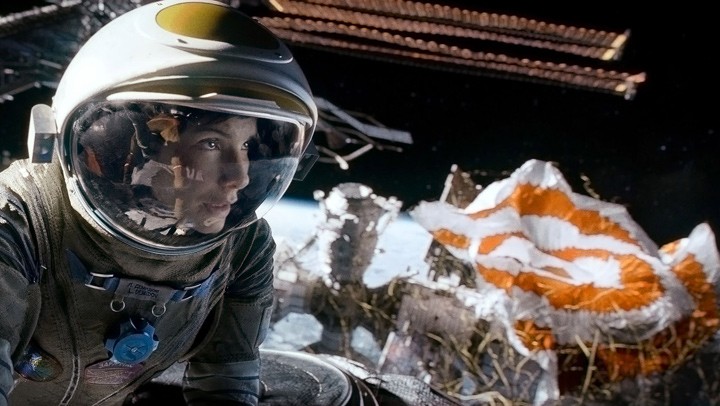 Hal Hickel – Animation Supervisor – ILM
Anything from GRAVITY, of course. Because it made the audience say « how did they do that? », which is a very hard to trick to pull off anymore.
For me personally, this will be a year full of facial motion capture, something I haven't done on a show before. For the industry in general, hmmm, I'm really not sure what to expect, hopefully more surprising ground breaking work that comes out of left field and challenges all of us in the business to see our work in a new way.
Henry Hobson – Creative Director
Well GRAVITY stands out across the board, but universally, literally every scene (apart from one screwdriver / spanner shot) was outstanding, however a single scene i would go for the macro shots inside the car engine in rush. They just perfectly matched the frenetic energy and editing of the film.
As a moviegoer I'm excited to see HER, the Spike Jonze film. I'm also looking forward to finishing MAGGIE my first feature.
Neil Huxley – Creative Director – Digital Domain / Mothership
I think the opening 13 minute shot for GRAVITY would have to be the best shot/sequence of the year for me. The tension and panic felt through out that entire sequence was so tangible that I remember wiping the sweat from my forehead when it was over. That entire movie didn't let up. What an achievement!
It was either that or the Kaiju/Jaegar fights in PACIFIC RIM. It's a tough call! Ha
And I really enjoy DALLAS BUYERS CLUB! Such powerful film making. Probably film of the year for me.
In 2014 I would love to see movies where narrative becomes just as important as the VFX that surround it. This year there were really obvious big budget, VFX movies that forgot to write a good, logical story. I know it happens every year, but I think this year there was some pretty big disappointments where the trailers were actually more epic than the films themselves. I got a lot more out of the independent films this year like MUD, WILD BILL (2012) AND AMERICAN HUSTLE.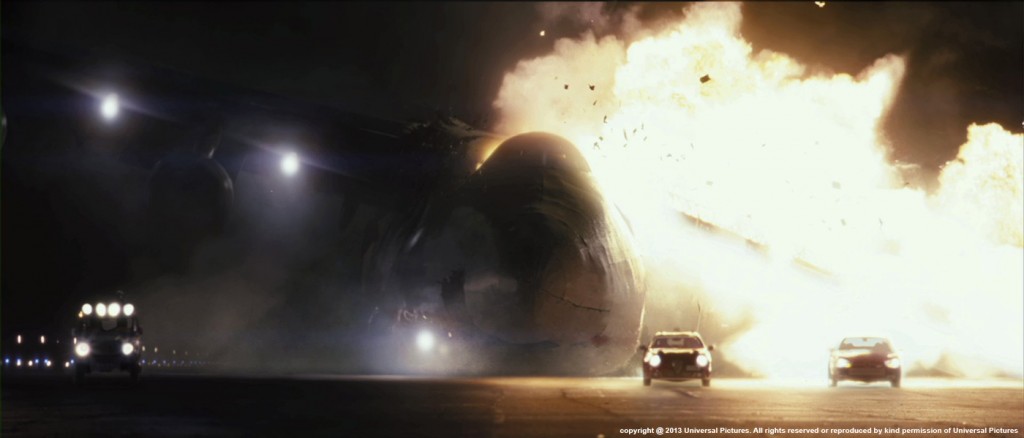 Matt Kasmir – VFX Supervisor – Nvizible
It was the burning plane in FAST AND FURIOUS 6. It was a great SFX practical pyro that then had seamless VFX FX and cg cars added.
2014 will bring my first child, VFX wise hopefully the end of Stereo, 48 fps, and 4k.
Ara Khanikian – VFX Supervisor – Rodeo FX
I have to say that I was extremely impressed by GRAVITY in general. I thought it really set a new standard for VFX and storytelling; it completely redefined the term "blurring the line".
I had heard and read about a lot of the innovations and R&D done and used in the film but I still kept asking myself "how'd they pull this off?" as I was watching it. It's the perfect example of a very tight collaboration between every single department from previs to post-conversion.
From a technology point of view, I feel like 2014 and beyond will be a new dawn in collaboration between everybody in the business. Cloud rendering, web-based data tracking and shot-management, as well as off the shelve software solutions are becoming more and more common in the industry, which facilitates asset and shot sharing between VFX companies. Color management tools and architectures like OCIO and ACES are allowing a more seamless and transparent color pipeline from start to end. Virtual cinematography is redefining the roles of production and post-production, which basically eliminates the linearity of the process and allows everybody's implication in the process from pre-production to DI. Movie-wise, I can't wait to see Nolan's INTERSTELLAR!
Miklos Kozary – VFX Supervisor – Elefant Studios
In 2013, STAR TREK: INTO THE DARKNESS was my favourite.
I'm very much looking forward to Chris Nolan's INTERSTELLAR.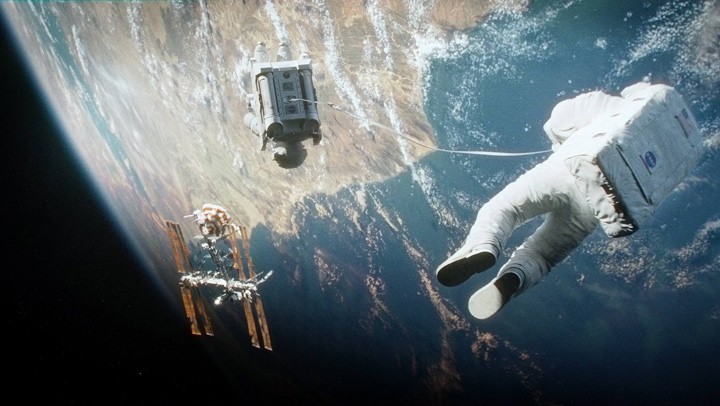 Jacques Levesque – Head of VFX – Vision Globale
N'ayant pas vu toute la production de 2013, je n'ai qu'une vue partielle mais:
Au niveau international, le travail de la cinématographie de GRAVITY est ce qui m'a le plus impressionné cette année. La qualité des images de synthèse est formidable mais elle est surtout merveilleusement servie par un cadrage impeccable.
Le directeur photo et le réalisateur ont visiblement su s'approprier la technologie, concevant des plans séquences très efficaces pour le récit sans tout bonnement faire dans le tape-à-l'œil. Dans la première partie du film, le plan qui commence avec Ryan Stone (Sandra Bullock) dérivant au loin, se rapprochant d'elle en passant ensuite en caméra subjective dans le casque et se terminant avec elle dérivant encore au loin est super efficace d'oppression!
Dans notre production à nous, la livraison de la totalité des plans (300+) d'un film canadien de science-fiction (THE COLONY) ainsi que sa conversion en relief (S3D) est une grande satisfaction. Ce service de conversion chez Vision Globale date d'un peu plus d'un an et nous en sommes à 4 titres convertis. La possibilité de travailler en parallèle les effets visuels et la conversion offre d'intéressantes possibilités.
Parmi les films que j'attends en 2014:
– LA BELLE ET LA BÊTE assurément, pour l'ambition de ce film européen et les collaborations locales nécessaires à sa création;
– Quelques icones revisités: I, FRANKENSTEIN, GODZILLA, pour la curiosité de ce que ça a de nouveau à offrir;
– Quelques suites intriguantes: DAWN OF THE PLANET OF THE APES, 300: RISE OF AN EMPIRE.


Dans un ordre plus général, j'ai l'impression qu'en 2014, l'industrie va continuer à se chercher. 

La quête d'un équilibre va se poursuivre mais comme il y a de nombreux intervenants, de nombreux intérêts, il n'y aura pas de solution facile. La capacité d'adaptation sera la clé!
Mattias Lindahl – VFX Director – DICE
GRAVITY. It was the first time I really felt that the 3D was used as a story telling tool and not a gimmick. I was nailed to the seat throughout the entire movie.
The LEGO Movie. Still haven't seen it…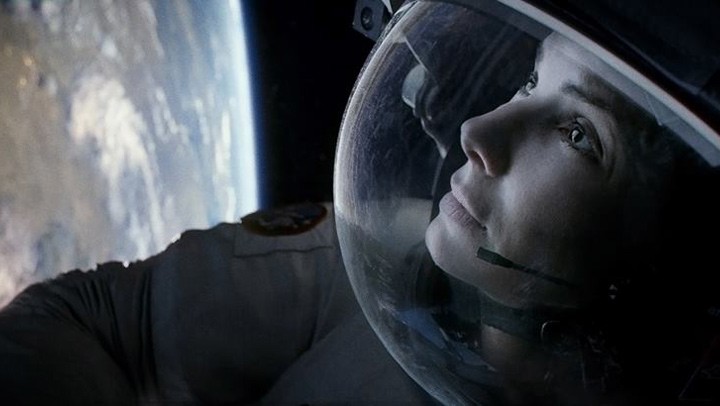 Seth Maury – VFX Supervisor – MPC
For me the best shot of the year is the opening shot in GRAVITY.
The movie I'm most looking forward to next year is Disney's MALEFICENT!
Bjorn Mayer – VFX Supervisor – Pixomondo
Besides the work we did on OBLIVION, I really liked a lot of sequences in GRAVITY. As an example when Ryan was gliding through the ISS – that was some impressive VFX-work and excellent lighting.
I hope to work on projects that allow to develop new technologies or develop different approaches to solve shots most (cost)efficient and at best possible quality.
Nordin Rahhali – VFX Supervisor – Method Studios
I would have to say it was the opening shot in GRAVITY. I'm sure this will be a popular answer, and to me it's completely deserved. That 13 minute shot is such a beautifully crafted spectacle, that it drew me into the film in a way I've never experienced before. All of the work, planning, innovation and artistry came together and was executed with precision. It's a shot that will act as reference on how strong visual effects can push the storytelling experience into new territory.
I'm going with ROBOCOP! I am biased since I'm working on it of course.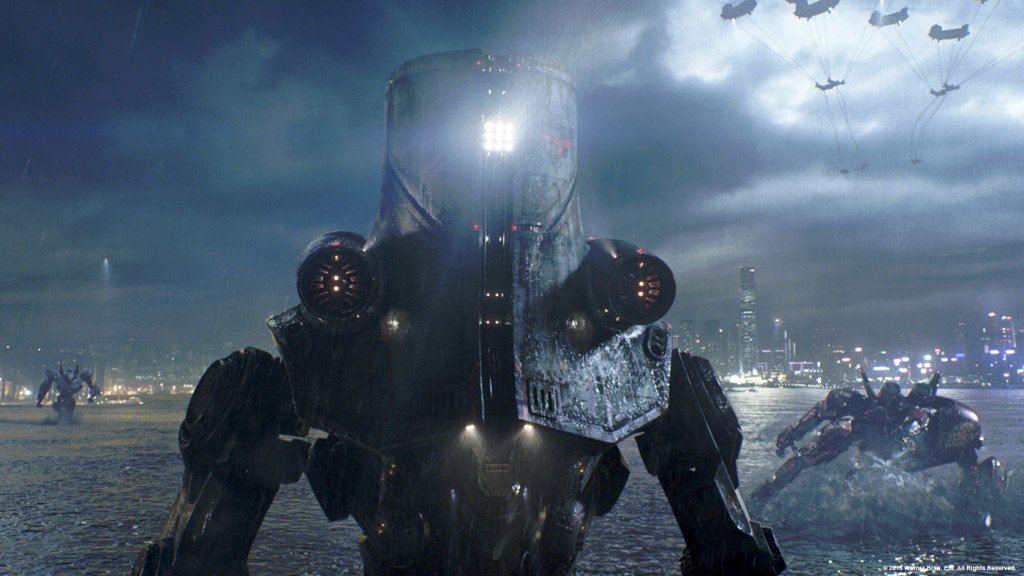 Ollie Rankin – VFX Supervisor – Method Studios
There's been no shortage of epic vfx sequences in 2013, with films such as GRAVITY and WORLD WAR Z (and too many others to list) all pushing the boundaries of cinematic storytelling. But my favourite sequence was the so-called « Double Event » in PACIFIC RIM, where the gigantic piloted robot Jaegers « Crimson Typhoon » and « Cherno Alpha » battle against two monstrous Kaiju in Hong Kong's Victoria Harbour. Far from being the most sophisticated narrative of the year, to my mind PACIFIC RIM marks the first time that the Japanese anime form has been done justice in a live action film. The beautiful character design, layer upon layer of real and fantastical simulated effects and the sheer scale of this sequence made it truly exhilarating to watch.
As for what I'm looking forward to most in 2014, I think this is going to be the year when the long overdue promise of genuinely immersive virtual reality is finally going to be realised. The Microsoft Kinect and Google Glass have legitimized that area of R&D, but it's the nimble newcomers like Oculus Rift and Leap Motion that are going to transform our expectations of human-computer interfaces and experiential entertainment. I'm really excited about the new possibilities for storytelling that are going to open up as a result.
Scott Ross – Consultant, Producer, Board Member
GRAVITY was my favorite VFX sequence in 2013, and IMHO will win the Oscar for best visual effects… unfortunately, Framestore, the company behind the VFX in GRAVITY did not receive any backend profit participation even though their work comprised 85% of the film.
I am most looking forward to the VFX community getting their act together.
Adam Rowland – VFX Supervisor – Nvizible
Perhaps not my favourite, but certainly one VFX shot that stays with me is from 12 YEARS A SLAVE. It's in the scene where the Fassbender character is punishing the female slave with whom he is infatuated. Typical for a Steve McQueen film, it's shot in one long take, on steadicam, and is so brutal to look at, it's difficult to watch. There's whipping, flesh tearing and blood flying – all while the camera gently glides around the scene. I have no idea how it was done – I imagine with some serious prosthetics, perhaps a CG whip and blood elements and a lot of tracking, but it's difficult to tell. It's deliberately visceral, perfectly realized and utterly seamless.
It's always nice when something like GRAVITY comes along, that no-one is expecting, and shows how VFX can be used intelligently to push the boundaries of film. Sensitive and appropriately balanced effects are often difficult to find amongst the comic-book adaptations and box office-driven franchises. Although I'm not expecting it any time soon, it'd be nice if someone could invent a pixel-accurate z-depth camera so we can do away with greenscreens and keying forever.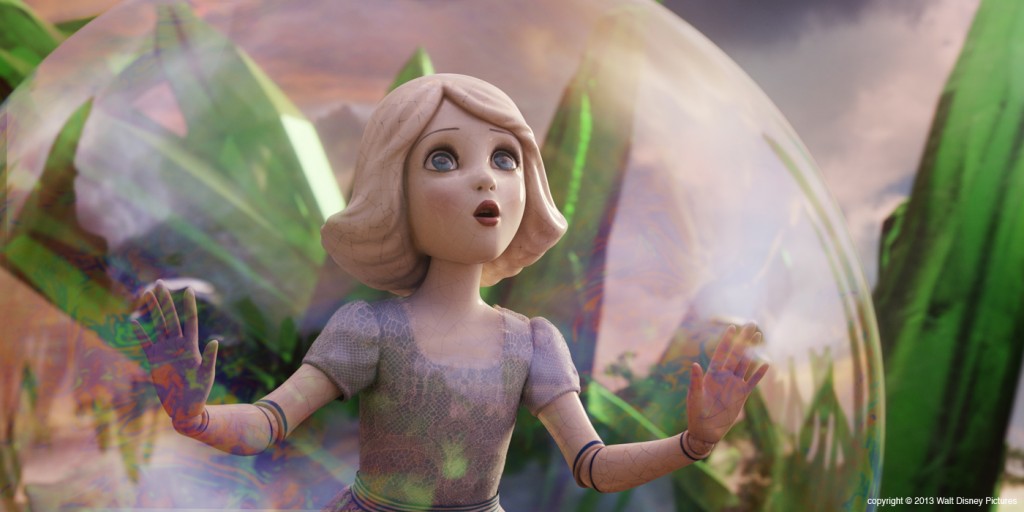 Scott Stokdyk – VFX Supervisor – Sony Pictures Imageworks
In a year marked by impressive action and destruction VFX scenes, it was the quieter, more emotional VFX creations that were more interesting to me. GRAVITY was filled with these kinds of moments, but the one that I had the strongest connection to was the China Girl China Town sequence, from OZ: THE GREAT AND POWERFUL (which I worked on).
The reason I was drawn to this China Girl scene is thatI thought it was a unique exercise in VFX restraint… where every animation choice and blocked action was efficient, held-back, and disciplined… there were no extraneous or gratuitous flourishes, just a stripped down performance opportunity for the VFX animators!!!
I'm hoping that in 2014 and beyond a few extremely talented directors (like Alfonso Cuaron and Sam Raimi) will find more subtle, yet powerful, uses of VFX that have emotional and storytelling depth, rather than just using VFX for bigger and better spectacle!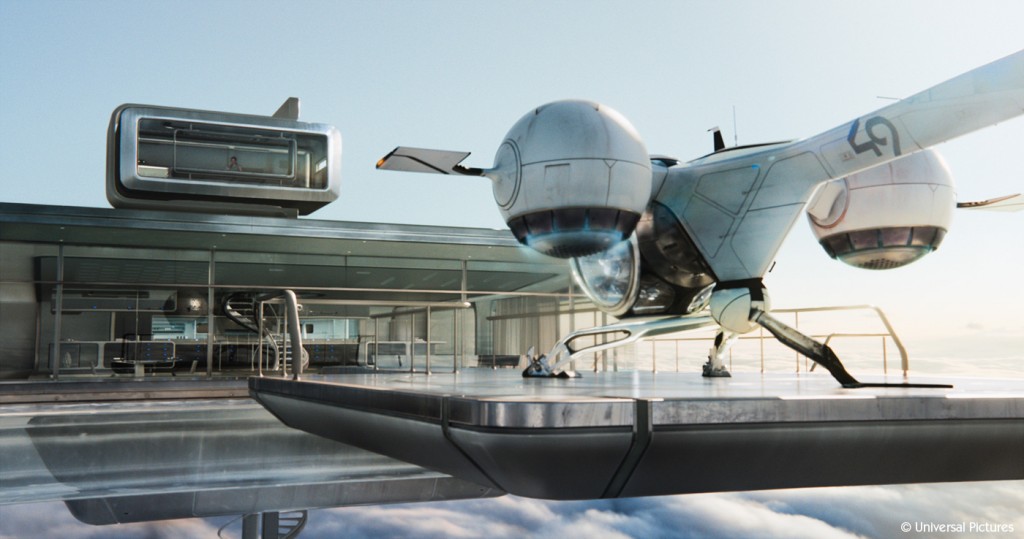 Ash Thorp – Creative Director
I enjoyed the production design and visual world the team on OBLIVION created. The bubble ship was really fun to watch. Daniel Simons and the crew that built it did a great job, along with Gmunk and co. on the UI for the entire film.
I hope to see more genre pushing films that expose more of the raw interesting concepts and ideas that make movies interesting to me.
Christopher Townsend – VFX Supervisor
The opening shot in GRAVITY… it's a beautifully fluid single shot, which goes from one point of view to another in a seamless way; the elegance lies with the fact that it's not showy or shouty, it just gracefully slides from one perspective to another.
The favourite scene I was involved in, was the final reveal of Guy Pearce's character, Killian, in a world on fire, in IRON MAN 3. With only 12 weeks to final delivery, after a test screening, there was a major story change, necessitating swapping out one character for another in the final scene. « Umm, OK, we'll shoot Guy against green, and comp him in ». "Ah, but, he's got a beard now, for another movie he's in, and he can't shave it off"… "Of course he can't!". We initially considered just a digital jaw replacement, but as he was in Extremis mode, we decided to go all CG; Weta had to create a fully believable digital human, delivering key lines including the revelation: "I am the Mandarin". And the backgrounds had to be digitally recreated too, resulting in the last dozen or so shots of Killian being totally CG. I saw Guy at the Premiere, and he came up to me enthusiastically… "So, the beard wasn't a problem after all then, mate?!"
VFX are being used more and more throughout the entire film making process; we're no longer just the fixit department, or the spectacular department, but are integral within the whole creative process, from beginning to end. 2014 will show even more of that.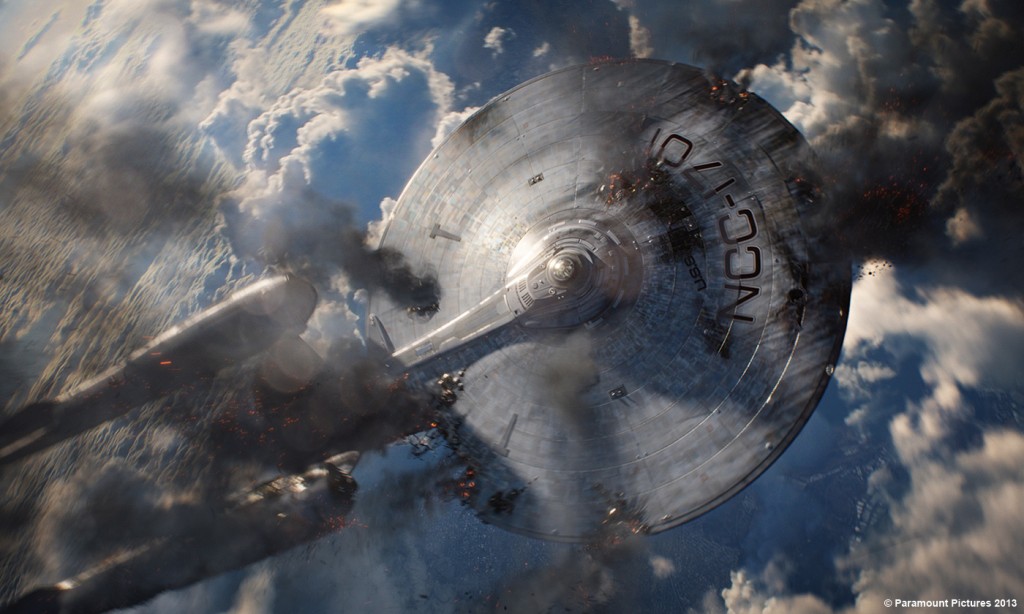 Ryan Tudhope – VFX Supervisor & Co-founder – Atomic Fiction
One sequence that stands out among many, is when the USS Enterprise plummets into San Francisco Bay in STAR TREK INTO DARKNESS. Our friends Roger Guyett and his team at Industrial Light and Magic pulled off an incredible sequence. It's always fun to see the city we love so much getting a lot of VFX attention!
2014 will be all about working smarter, which involves the pedigree of the VFX team, the technology behind them, and smart shot design. We expect to see more and more movies with low to mid range budgets getting top quality work. This is certainly a goal we are pushing hard on — finding smart ways to maintain incredibly high standards of quality, regardless of the budget range.
Bill Westenhofer – VFX Supervisor
GRAVITY was very impressive this year. That as a clever solution to a very challenging problem (true zero gravity effects) and a great example of thinking outside of the box to bring us a new cinematic experience.
My absolute favourite shot, however, is one not many of the rest of you will see. My son did a nice compositing trick to blend two moving cameras in his High School video class – guess he is on his way to follow in his father's footsteps (laughs).
GRAVITY showed me that the thing I look forward to the most is that which I am not expecting. That is what is so cool about this business. Just when you think you've « seen it all », vfx pulls a new trick out of the hat and wow's you anew.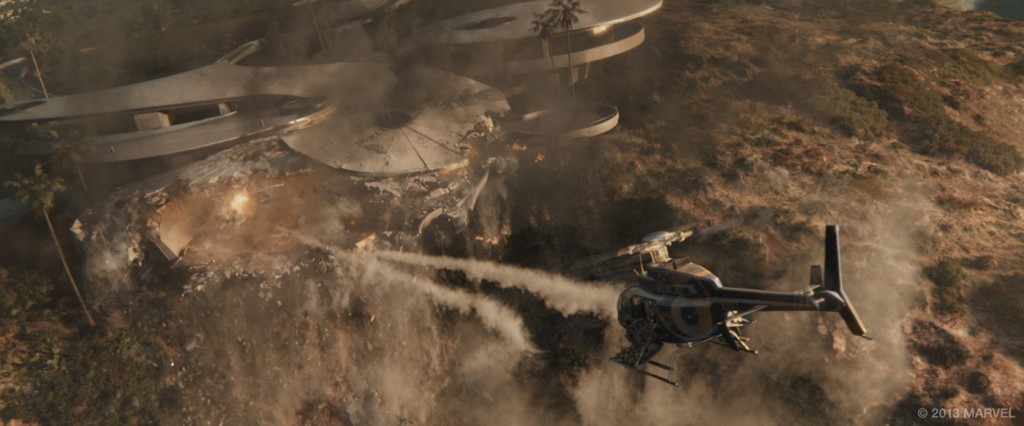 Danny Yount – Creative Director
I really like the VFX shot in IRON MAN III of Tony Stark's house being destroyed falling into the water. The water and debris and finishing of the shot is sweet light is brilliant.
More terrific VFX of course, and so much good young talent rising through the ranks.
I hope you that you have find it interesting.
Don't hesitate to add yours in the comments!
© Vincent Frei – The Art of VFX – 2014