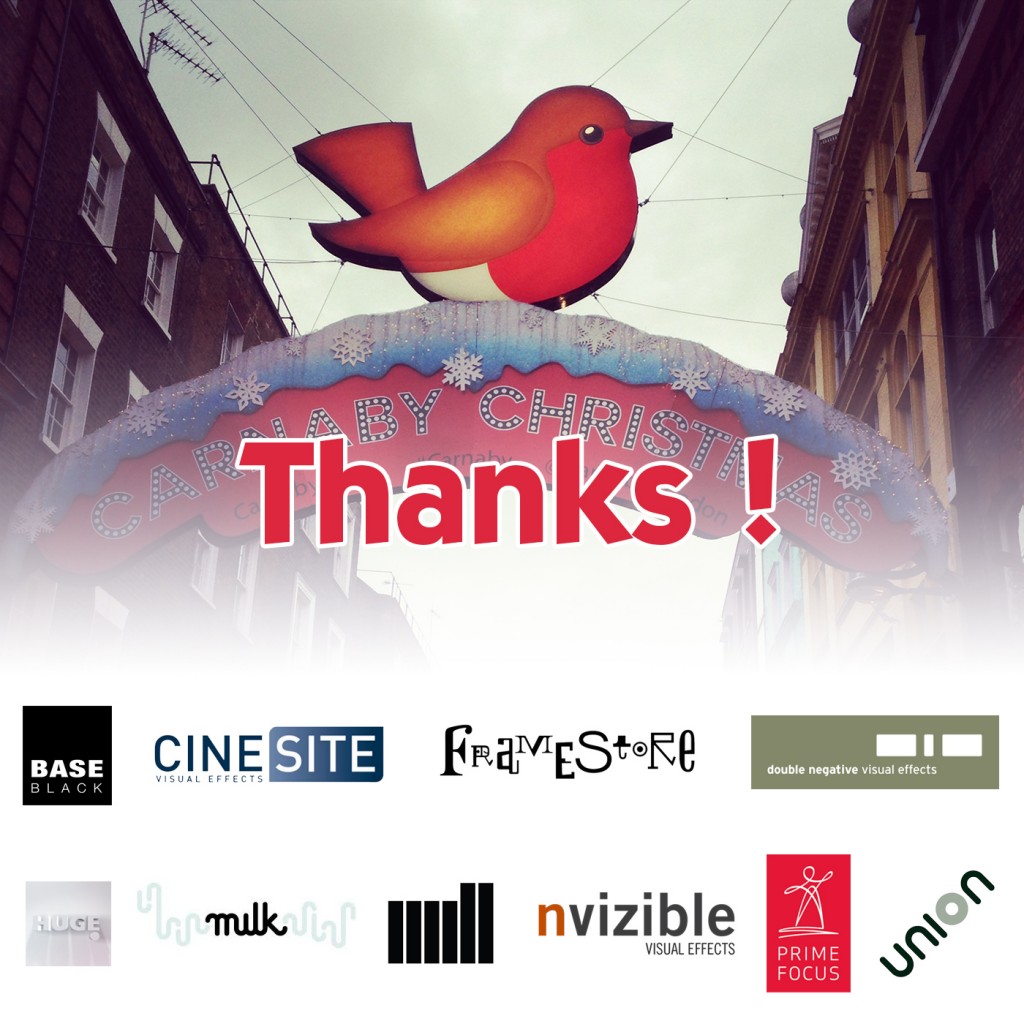 Last week, I've made a VFX studios tour in London.
It was great to meet them, to talk about visual effects and much more.
A massive thanks to all the teams of Baseblack, Cinesite, Double Negative, Framestore, Huge Design, Milk VFX, The Mill, Nvizible, Prime Focus World and Union VFX for their time and for their hospitality.
© Vincent Frei – The Art of VFX – 2014