Pierre Raymond is a true pioneer in the visual effects industry with over 35 years of experience. In 1991, he founded with Sylvie Talbot, Daniel Leduc and Michel Murdock: Hybride Technologies, the first company specializing in digital visual effects in Quebec.
What is your background before Hybride?
At the beginning of my career I was a Hardware Engineer. My job was to design and implement products and systems for television stations and broadcasting environments such as the one in the Quebec National Assembly, among others. That was the type of work that I used to do before we started Hybride. Designing these types of systems led me to meet people that were in production industry and I gradually started working on set ups used for visual effects. That's how I ended up designing a VFX set up for le Groupe André Perry that specialized in visual effect production.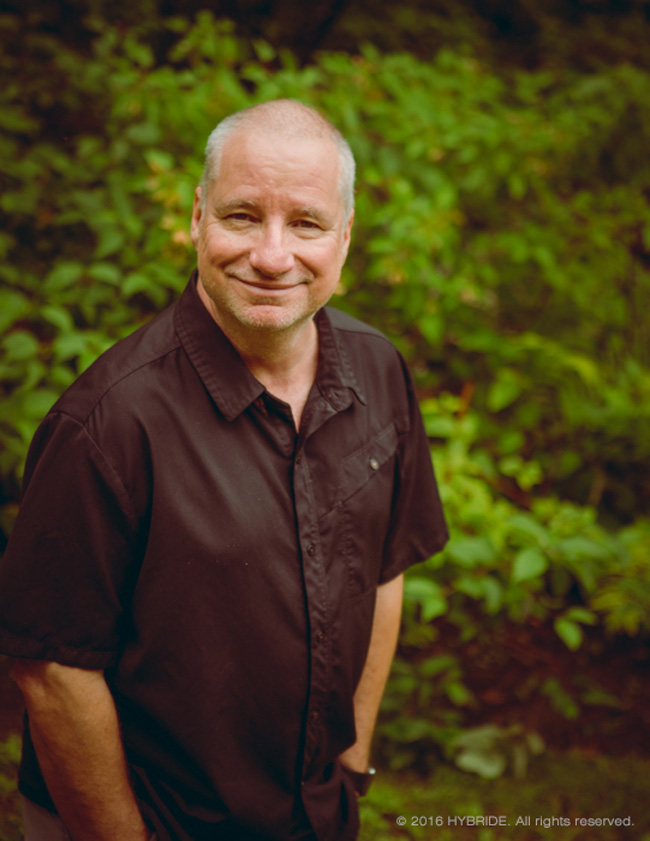 How did you all meet before founding Hybride?
While I was at Groupe André Perry, Sylvie Talbot joined the team as computer graphics specialist where she created many innovative concepts. Daniel Leduc became video editor for the group where he participated in several high-profile productions such as director Daniel Bertolino's Le Défi mondial television series while Sylvie handled the graphics division as a Paint Box artist. We met Michel Murdock who later joined the founding team of Hybride Technologies and took charge of structuring its financial foundations and ensuring the company's sound financial management.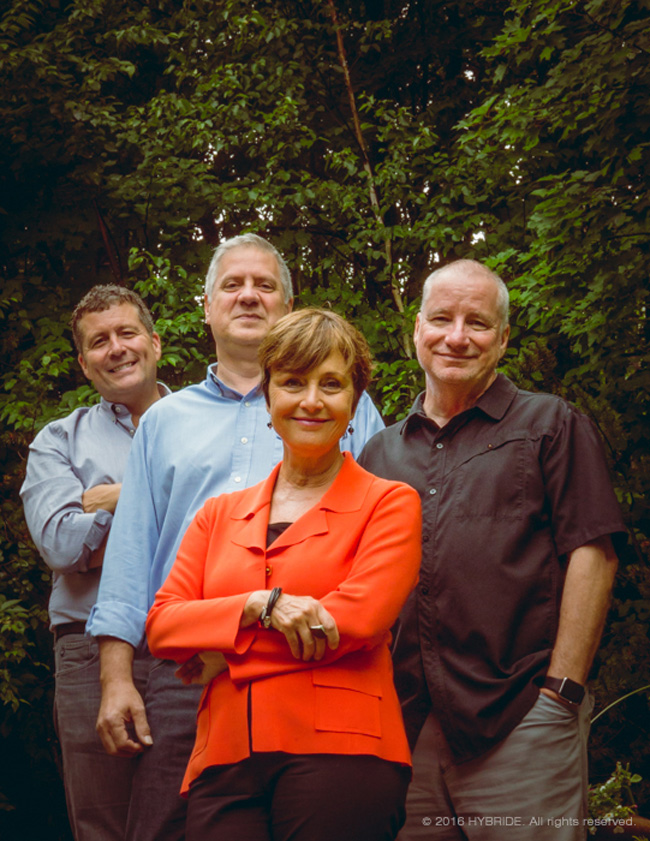 Hybride founders (left to right): Michel Murdock, Daniel Leduc, Sylvie Talbot, Pierre Raymond.
Can you explain the creation of Hybride?
When Groupe André Perry closed, Daniel, Sylvie and I decided we wanted to stay in the Laurentians, where we were already well established, and start our own company. Initially, the idea behind Hybride was to create innovative tools through research and development in the field of digital imaging. The production division was later created to test our products from R&D,
What was your equipment in 1991?
The equipment we used at the time was called Composium, it was a unique tool that had practically been designed just for us. We had actively participated in its creation and it allowed us to produce high-quality editing in real time. At the time, it was the most efficient tool on the market and it not only allowed us to edit, but it also served as a graphic tablet which we needed to work on our different projects. Since we were the only digital studio, we used DCT Digital tapes recorders and BETACAM SP to connect with those using analog technology.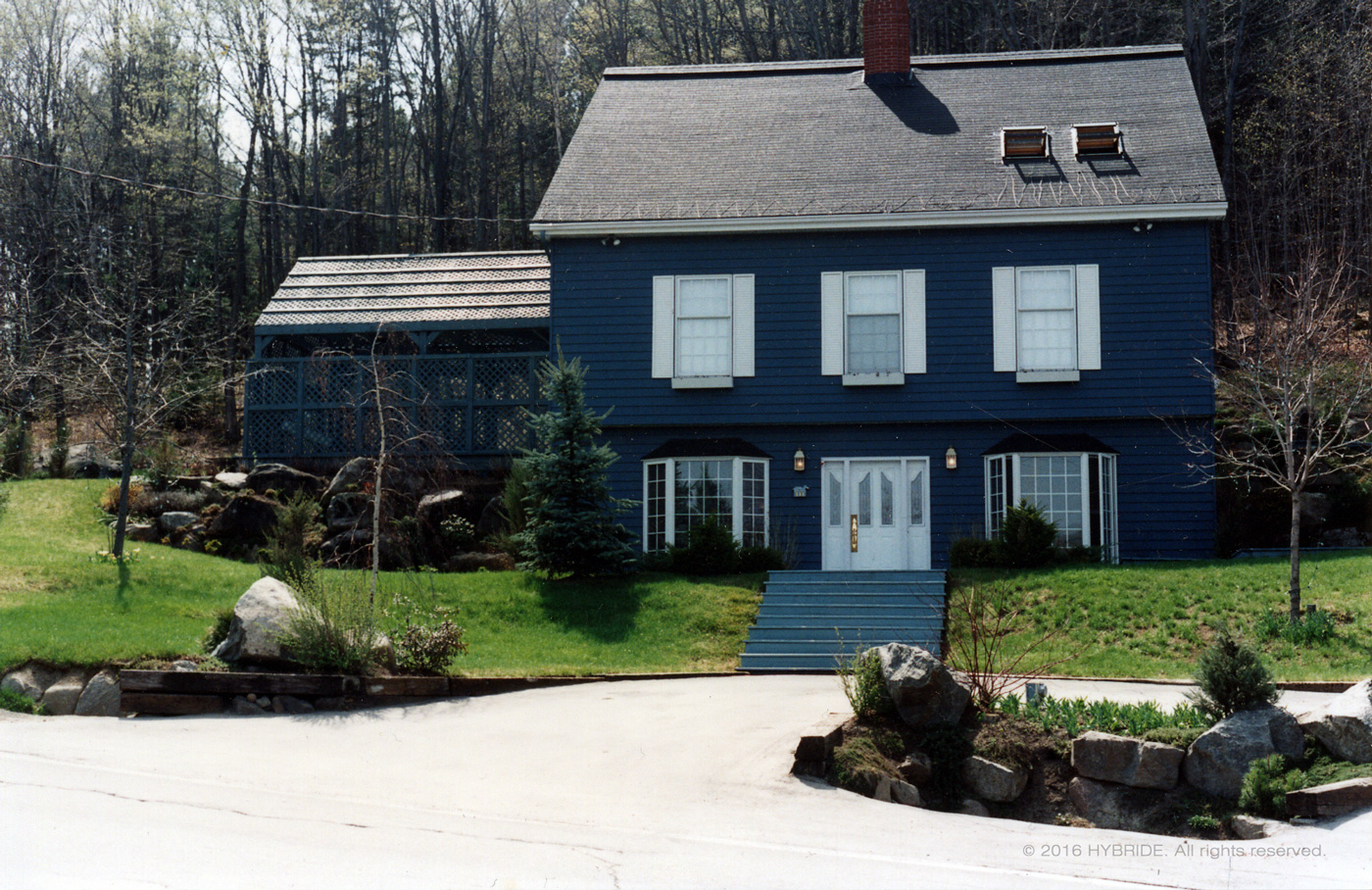 Why did you choose to establish Hybride at Piedmont?
Since we had built the fist digital studio, the notoriety we had gained through the André Perry Studio proved that we didn't need to move to Montreal. The agencies were already coming to us. We also wanted to take a break from production – which didn't last very long because after 3 months we realized we missed it too much – so that's why we decided to stay in Piedmont. We were already established in the Laurentians with our families and Hybride was, at that time, an R&D boutique so there was no need for us to move to the city.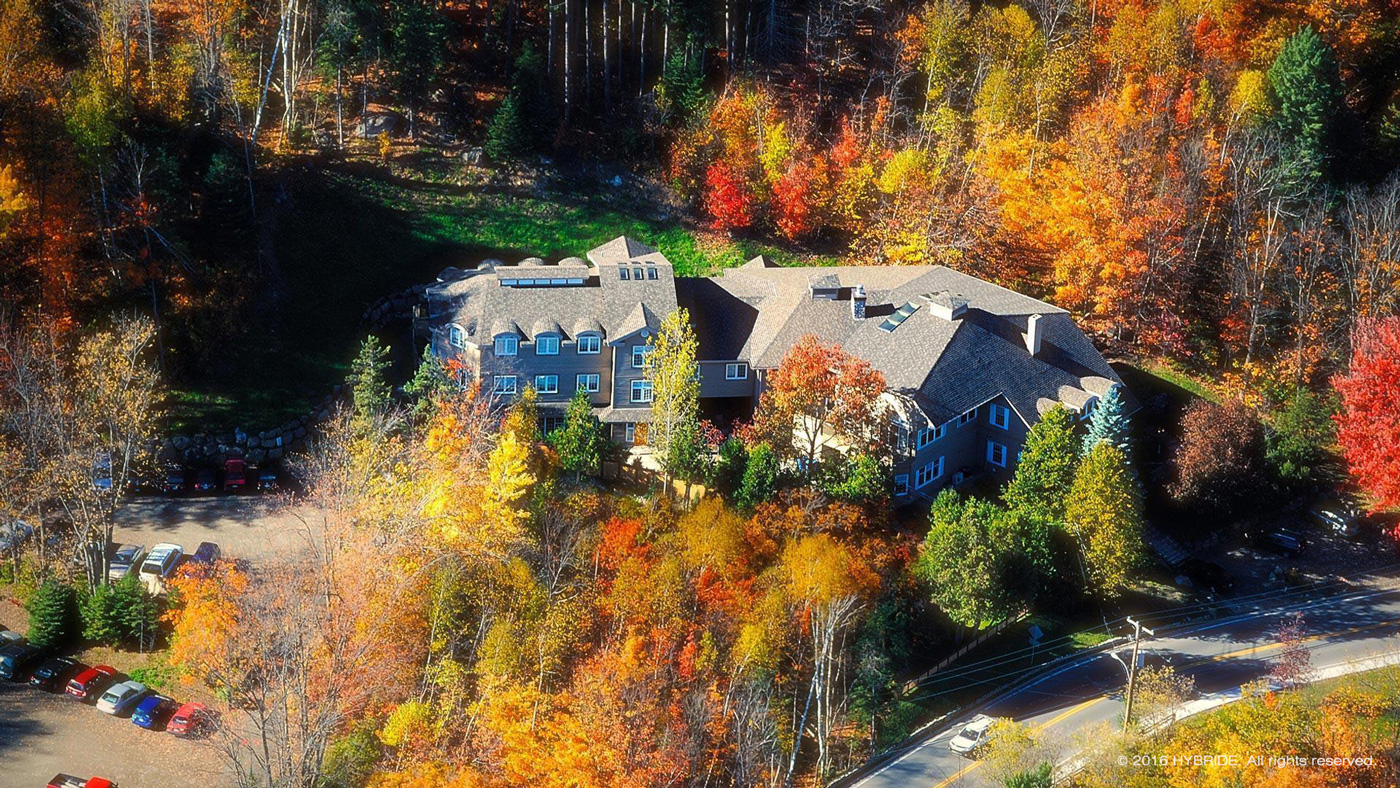 Can you tell us more about the beautiful chalet that houses Hybride?
We found a house and thought it would be ideal for what we wanted to do. Originally, the house's size was 24 x 24 feet. In 2000, we expanded the studios for the first time, so we could accommodate our growing teams and workload, and in 2002, a wing that now houses our 3D service was added for a grand total of more than 1,500 m2 (17,000 square feet).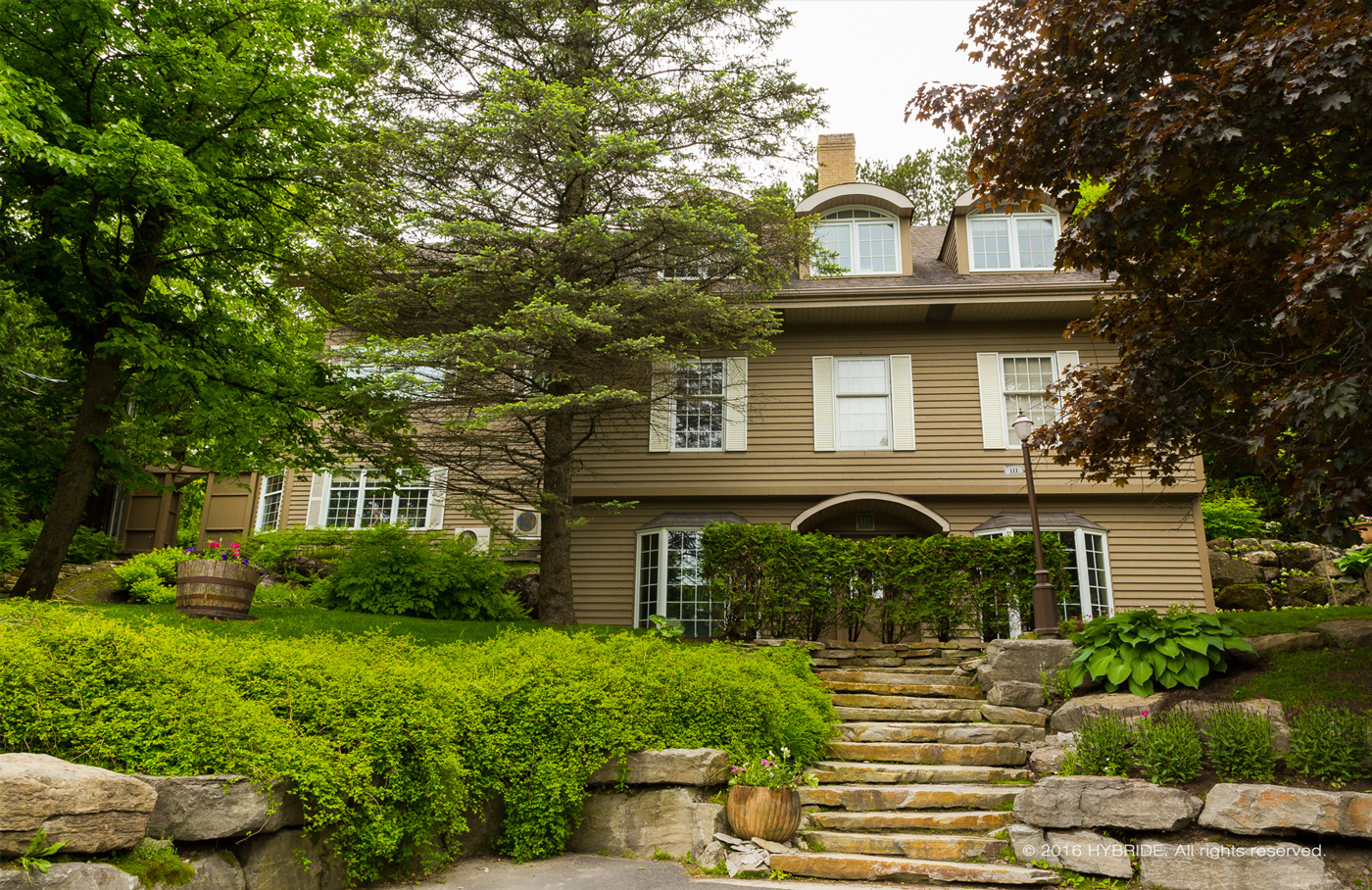 What is your best memory from those 25 years?
There are so many, it's hard to say… There have been many important moments, benchmark events such as working on AVATAR, which was a huge deal but I'd say that one of the major events for Hybride was when we expanded the studios. Adding a whole new (3D) building was quite a significant moment for Hybride and the entire team. Adding the new department also meant our workload was getting bigger.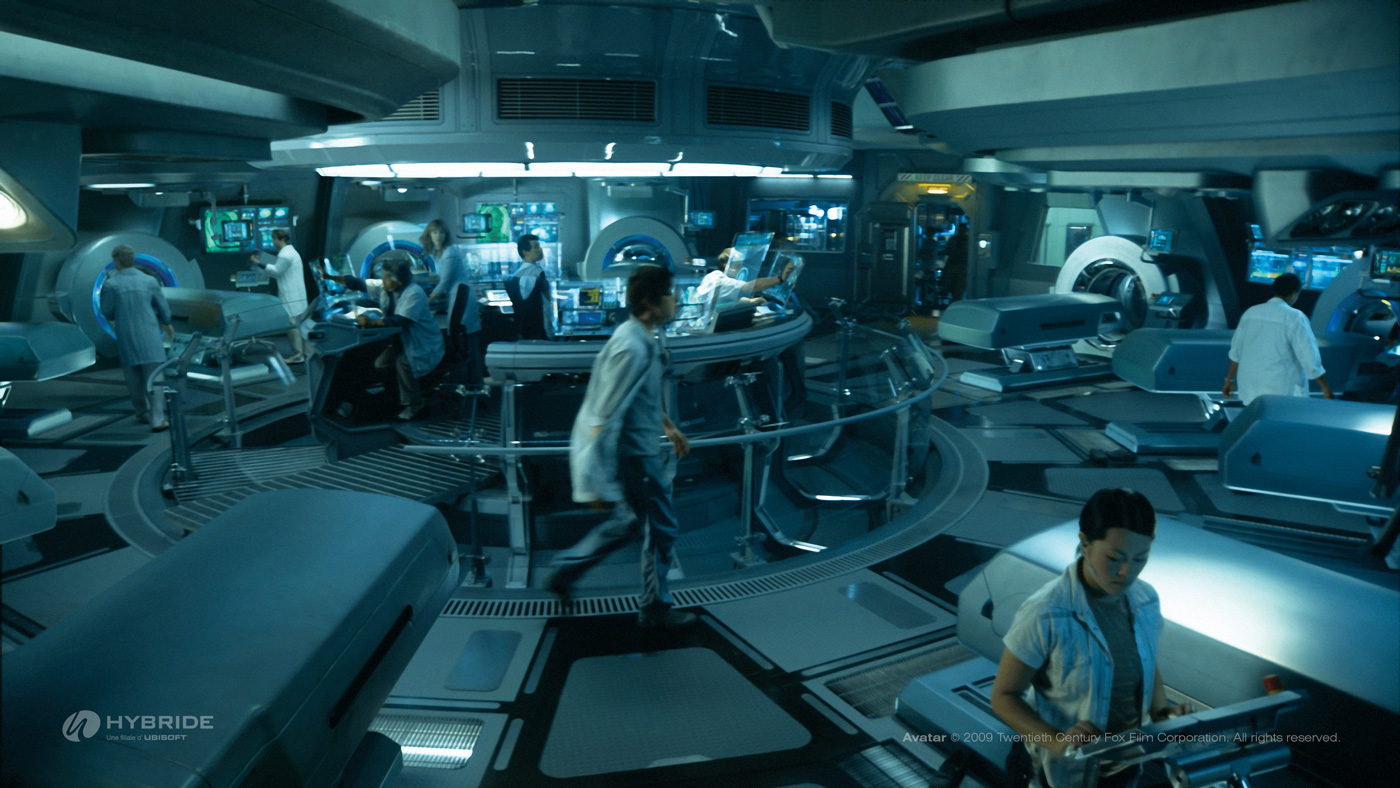 Other benchmarks for Hybride include working on the SPY KIDS series, SIN CITY, 300, AVATAR and STAR WARS. Guillermo del Toro's MIMIC, our first feature film, also holds a special place in my heart because after having dedicated our early years to producing visual effects for commercials, television series and station identification spots, we were now producing digital visual effects for the movie industry.
ASSASSIN'S CREED: LINEAGE was also a benchmark for us and it also marked our first official collaboration with Ubisoft in 2009.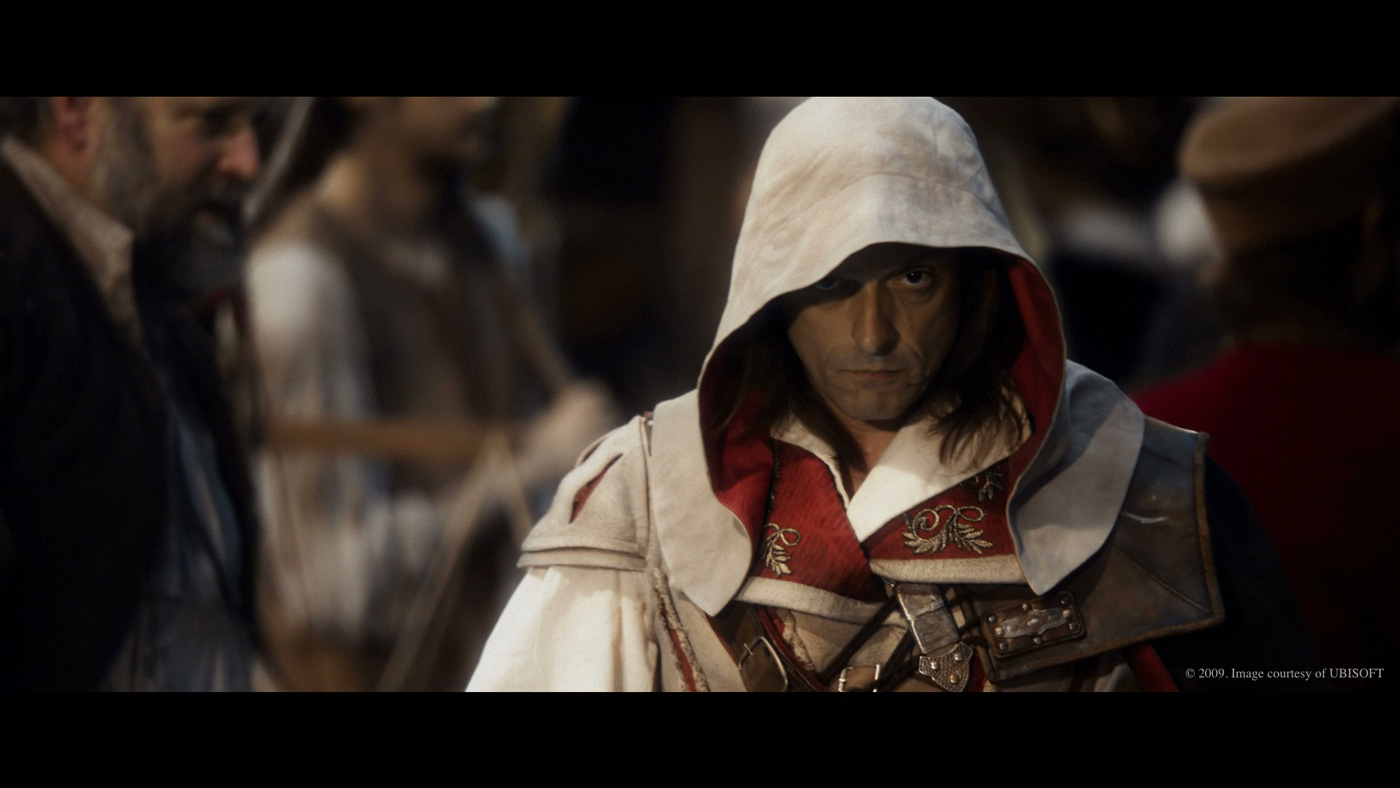 Hybride have created special links with many directors such as Robert Rodriguez and Guillermo del Toro. Can you tell us more about this?
We were referred to Robert Rodriguez by Guillermo del Toro's VFX Supervisor after our work on MIMIC. He had been sent to help with a special effect on Rodriguez's THE FACULTY, and he'd been so satisfied with our collaboration on MIMIC, that he called and asked us to fly down within the next 24 hours. Rodriguez didn't want to meet us, he didn't believe in using CGI, but he called Guillermo del Toro after the supervisor had told him about the work we did on MIMIC and that's when Guillermo told him he should work with us, that we were "real artists". To date, we've created digital visual effects for more than 13 films by the world-renowned director, including VFX for all four SPY KIDS movies.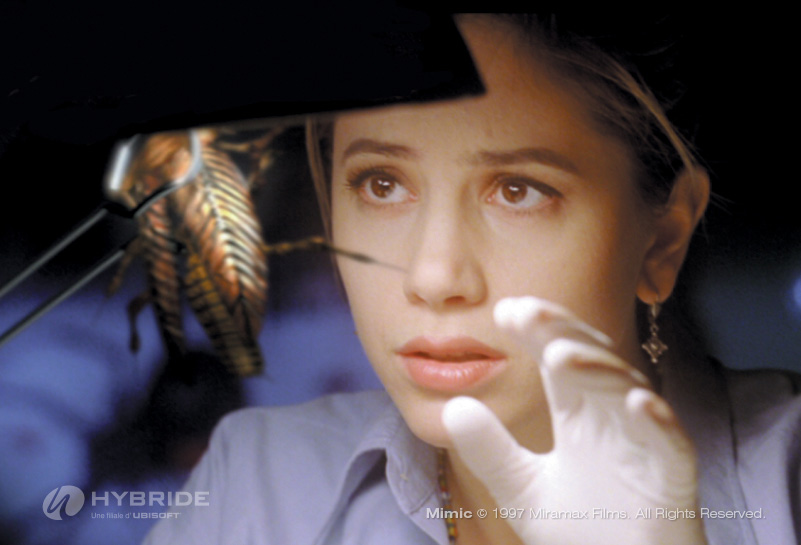 What is your most memorable collaboration with a director?
Robert Rodriguez. The long-standing relationship between Hybride and Robert Rodriguez began back in 1998 and over the years we've adapted our work methods to Robert's style. To him, Hybride isn't just a VFX vendor; we also participate in the creative process and that's quite rare in our industry. Hybride's development wouldn't have been the same if it hadn't been for our collaborations with Rodriguez.
In 2008, Hybride was acquired by Ubisoft. What are the major changes?
There haven't been any major changes for us since we were acquired by Ubisoft and that's mainly because the management techniques are similar. They invested in a team and they support it fully. We've established a trusting relationship that enables Hybride to continue to evolve while getting increasingly familiar with the gaming process, and vice versa with Ubisoft and the film industry.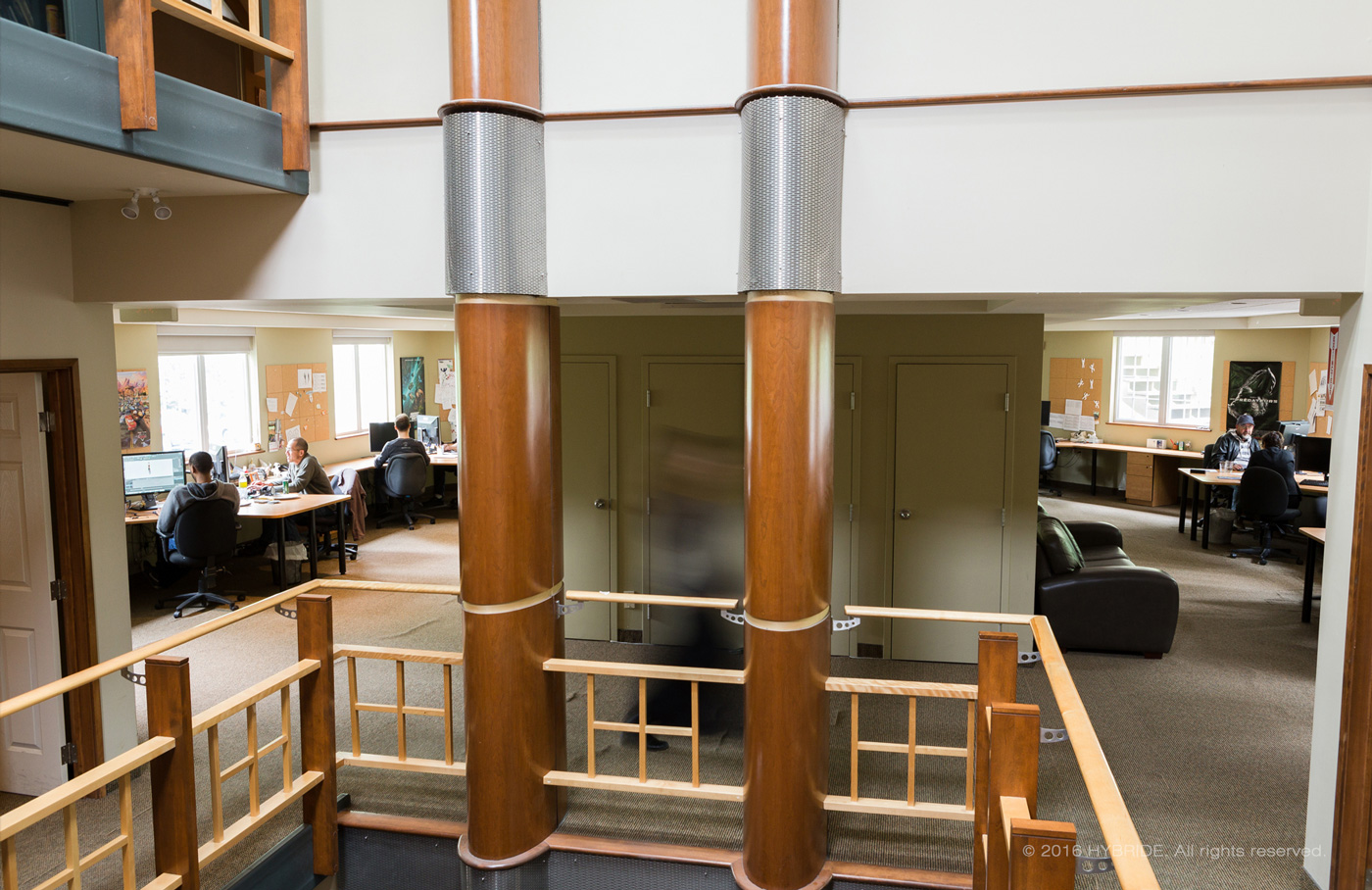 For 25 years, you observed the evolution of the VFX industry. What do you think are the positive and negative aspects?
One of the most positive aspects is technical evolution. What was once used as a "wow" factor only is now used as a narrative support to tell a story. The visual effects we see in films today are not always noticeable. They're sometimes meant to be totally imperceptible. In contrast to the advertising industry for instance, today's box office movies practically can't exist without the use of visual effects, they've become practically indispensable.
The disadvantages lie in the fact that some movies will rely on VFX to compensate for a narrative that is lacking. Another disadvantage is that the VFX industry has become "industrialized" to the point that studios are expected to be highly efficient and extremely conscientious in their execution, and sometimes creativity is put on the back burner. That's why it's always stimulating to work on projects such as ARRIVAL, and THE GREAT WALL for example; these types of films allow us to participate in the creative process of the effects to bring the Director's vision to the big screen. It was the same thing when we worked on SIN CITY with Robert Rodriguez where Hybride was totally part of the creative process in developing the film's unique look; we had a lot of fun on that project.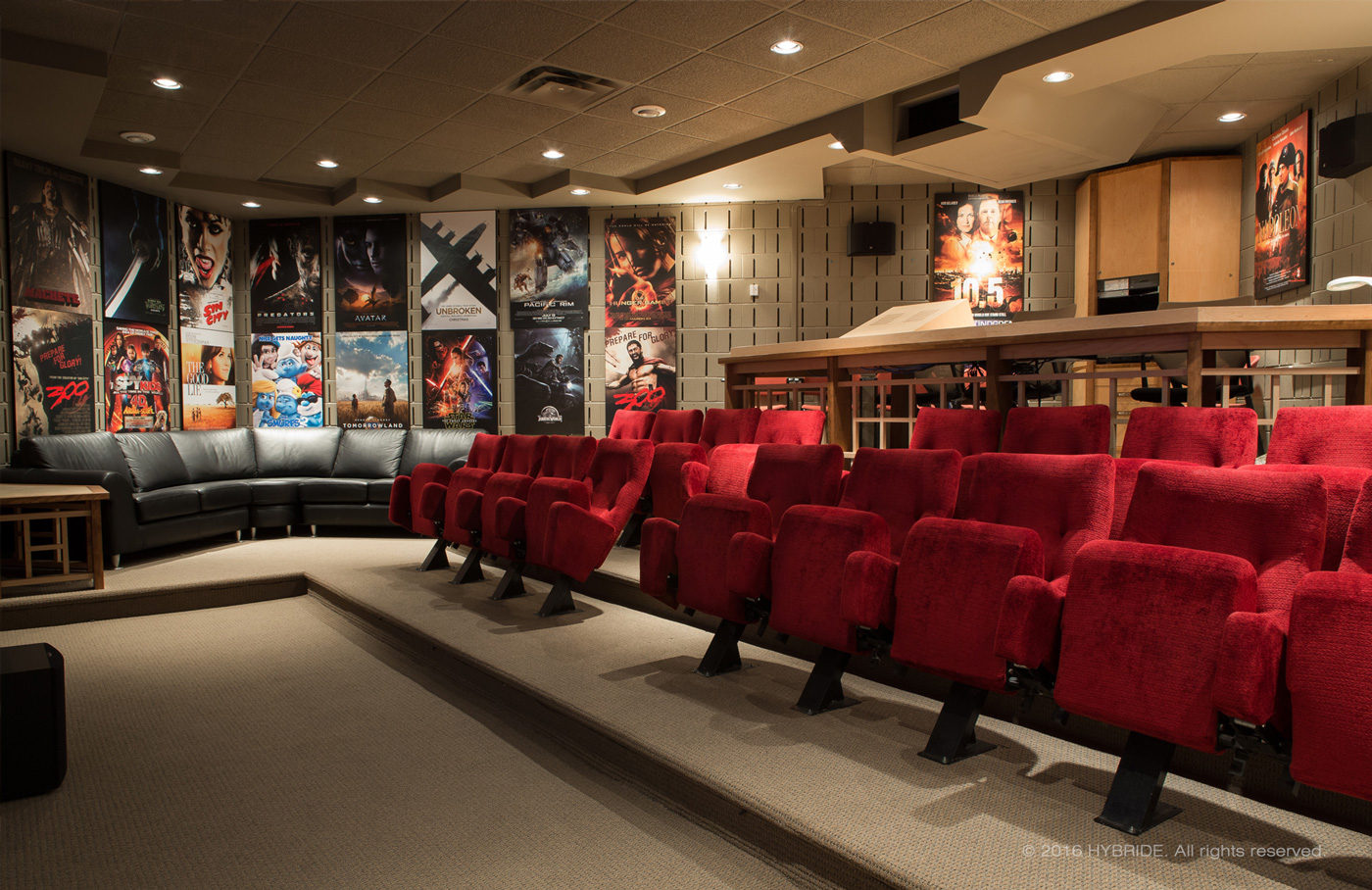 According to you, what will be the next major evolution of visual effects?
I think the industrialization of the VFX industry will keep increasing. Studios no longer work in competition with one another but are now working in collaboration, sharing technical expertise and assets, which makes the process more complex. I do hope however, that the industry and technology will continue to evolve so that one day, in the near future, we'll not only be able to generate entirely photoreal CG environments but we'll also be making films completely in CG with CG actors as well.
Can you tell us what are your four favorite projects from your studio?
The SPY KIDS series, our first benchmark is one of our favorites. There's also SIN CITY, where we actively participated in look development adding an arrow to our bow. 300, which was used to introduce HD Blu-Ray technology in 2007; and there's also AVATAR and STAR WARS. They prove that you don't need to be in the city to work on blockbusters such as these.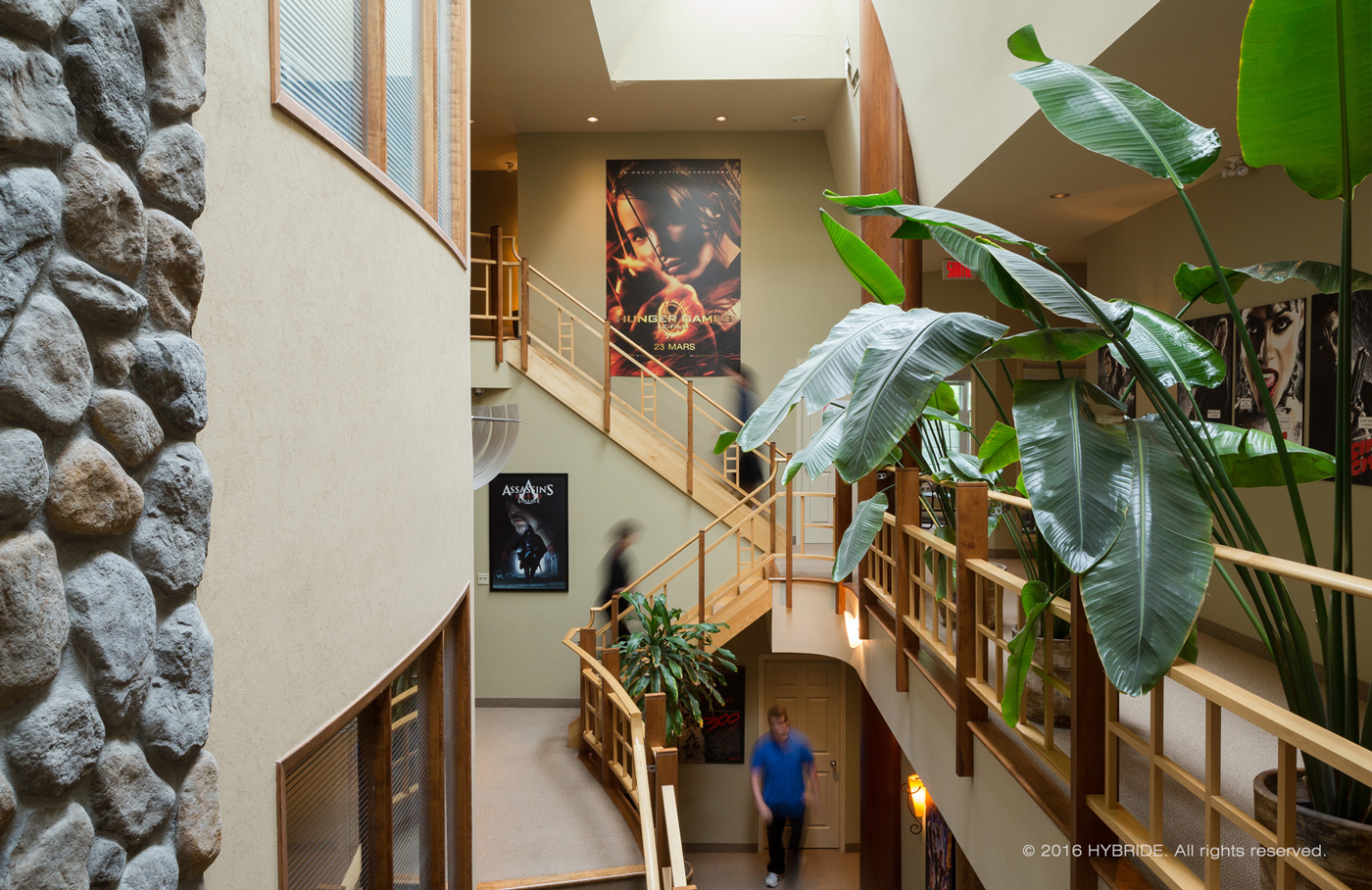 Can you tell us a memorable story that you experienced on one of your projects?
There are many, but I remember the time when we delivered an entire CG shot for THE FACULTY (the aquarium shot) in just 3 days. Robert Rodriguez was so impressed with the work we did that he asked for us to come back to Troublemaker Studios right away. So 3 days later we were on a plane flying back to Texas. The AVATAR premiere in London was also quite impressive and filming MARIE-ANTOINETTE at the Château de Versailles was mind blowing. Technically, we'd never done anything like it. It was quite an experience. Shooting ASSASSIN'S CREED: LINEAGE was also very exciting. Come to think of it, we have a lot of fantastic memories!
You are strategical partner with Industrial Light & Magic since 2016. What are the advantages?
Over these few years, we've developed a great connection with the team at ILM and it's a huge advantage to be able to collaborate with a visual effects giant that has been in the business for so long. It's a privilege for our teams to be able to share technology and procedures. The alliance with ILM will strengthen the relationship between both studios and will allow Hybride to continue its growth while also guaranteeing our studio's participation on upcoming Hollywood blockbusters.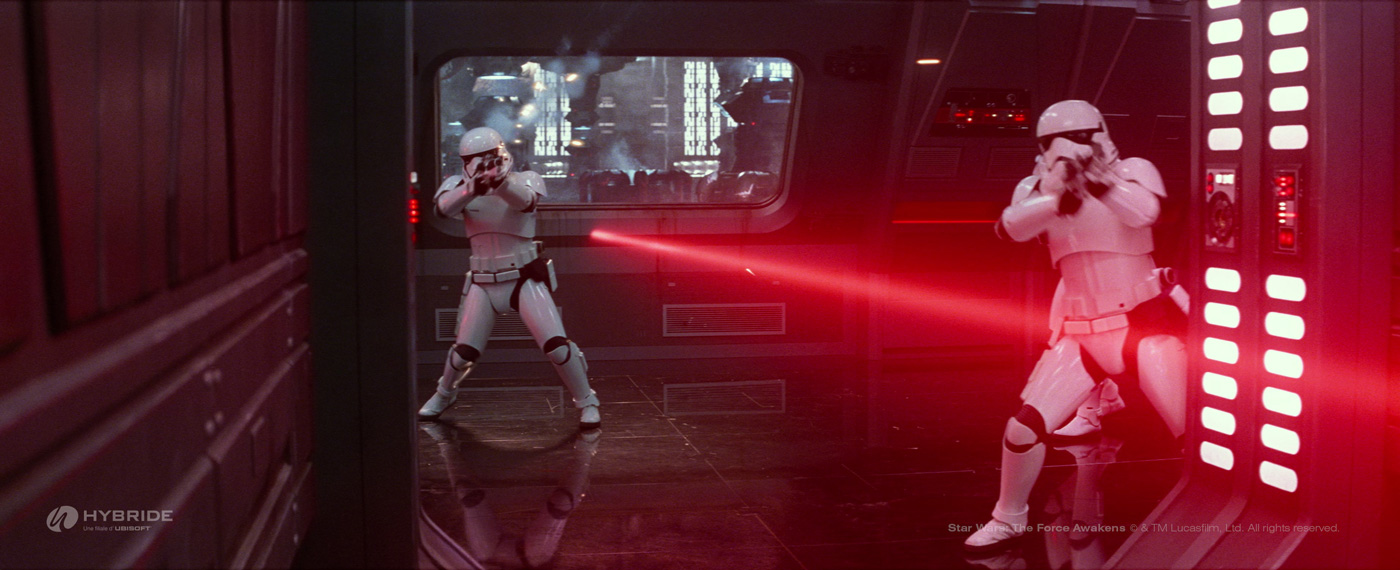 How is the collaboration with ILM?
The projects are ambitious, technically complex and the relationship with ILM is fantastic. This new partnership with ILM will allow Hybride to grow in so many ways but ultimately; it will allow us to become a major player in the industry.
Can you tell us more about your studio in the Mile End in Montreal?
The opening of a satellite office in Montreal represents a logical step in our studio's business development. Having offices in Montreal instantly gives us access to a wider talent pool. For Hybride, this represents an increased capacity to take on additional workloads all the while maintaining the level of quality for which our studio is recognized. Moreover, a lot of employees who live in Montreal that had left because of the commute to Piedmont have come back and re-joined the team.
Did you still offer the ski pass for your employees at Piedmont?
Yes we do. Our employees' well being is important to us. Our tranquil setting in the heart of the Laurentians is suited for creativity, but it also makes a fantastic playground!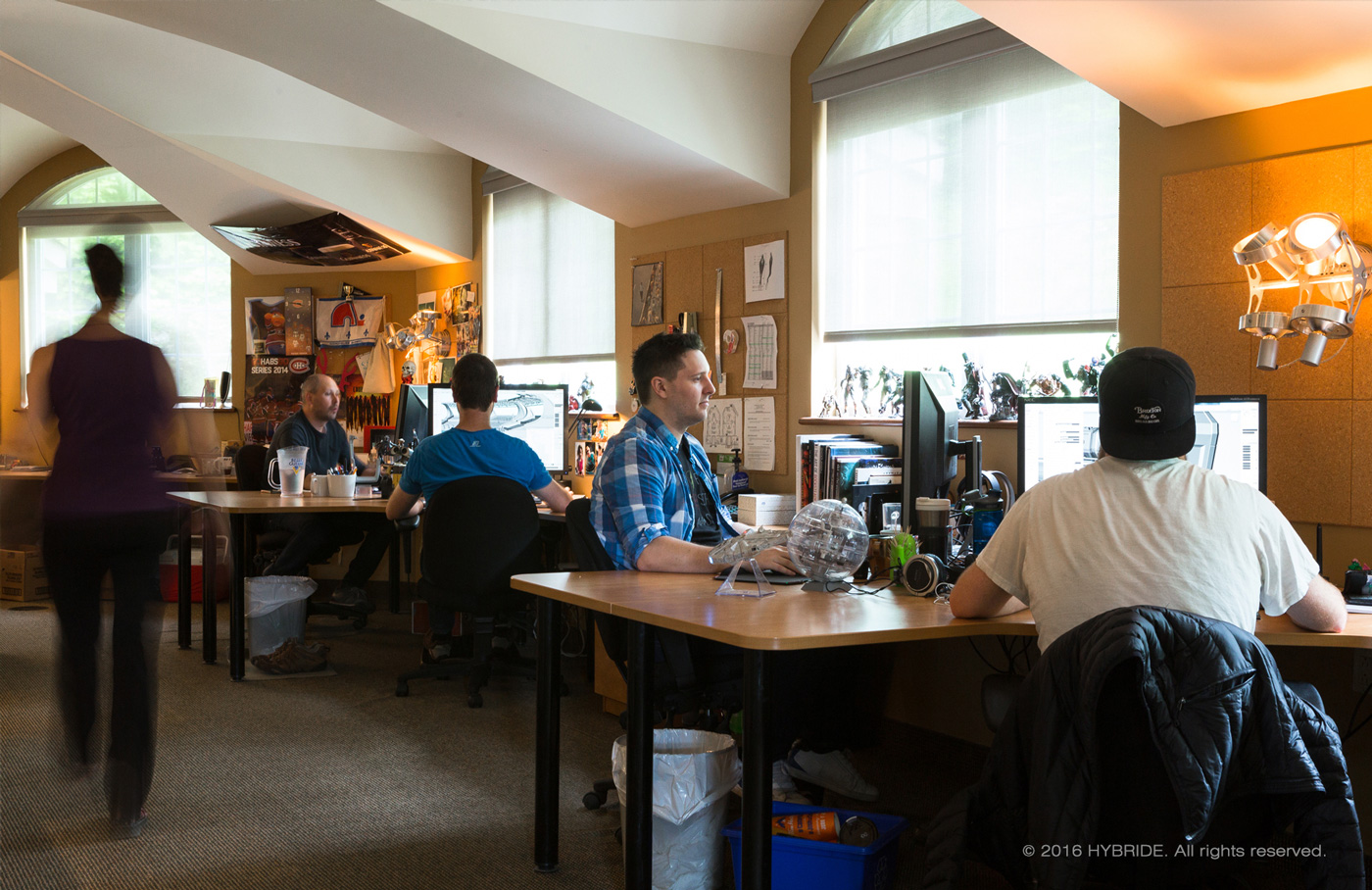 A big thanks for your time.
// HYBRIDE – 25 YEARS OF VFX REEL
// WANT TO KNOW MORE?
– Hybride: Official website of Hybride.
– UNBROKEN: My interview of Philippe Theroux, VFX Supervisor at Hybride.
– AVATAR: My interview of Daniel Leduc, VP & VFX Supervisor at Hybride.
© Vincent Frei – The Art of VFX – 2016