The Academy of Motion Picture Arts and Sciences has just announced the nominees for the 95th Oscars®!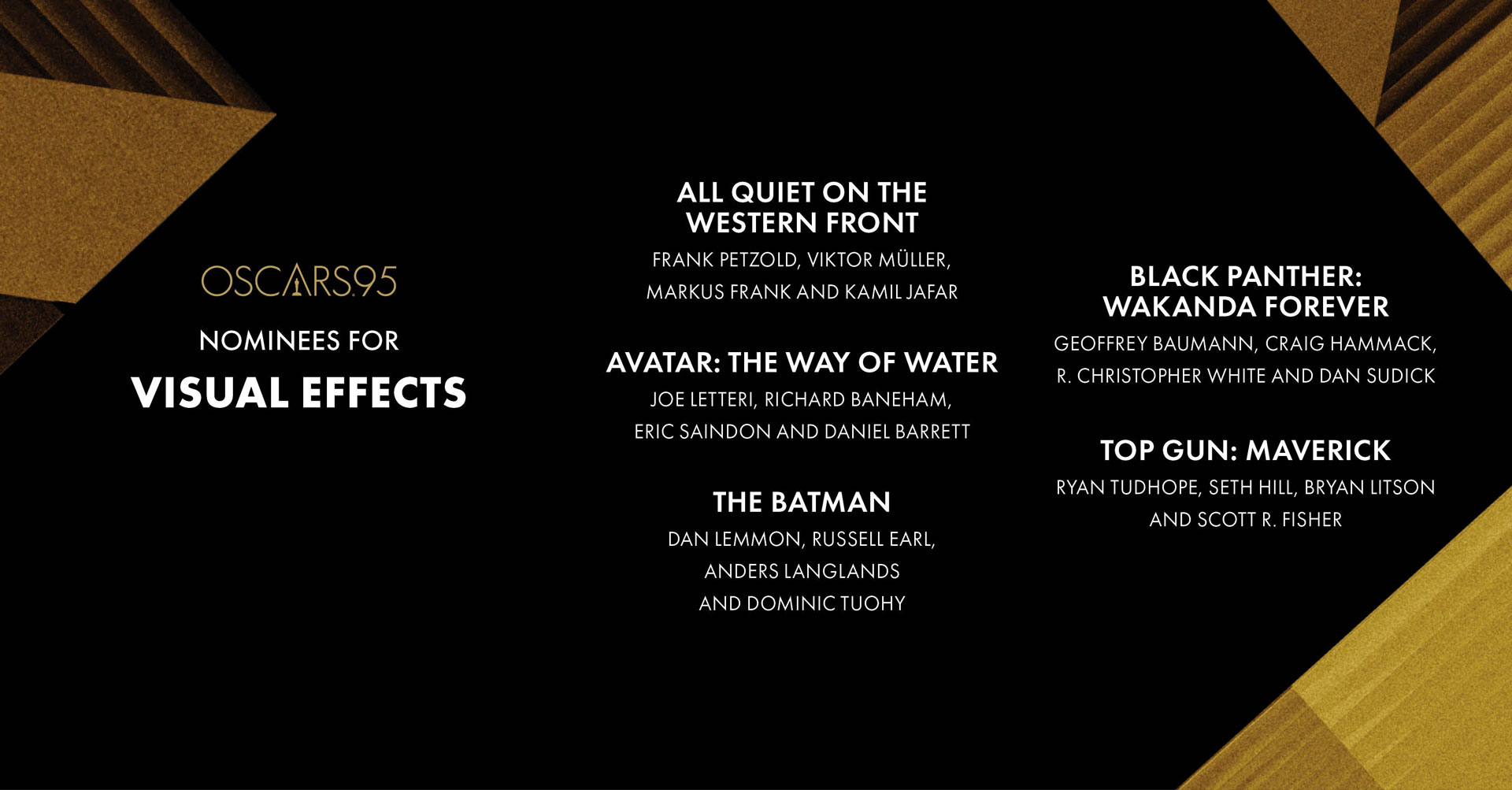 Here are the VFX Nominees:
All Quiet on the Western Front
Frank Petzold, Viktor Müller, Markus Frank and Kamil Jafar
Avatar: The Way of Water
Joe Letteri, Richard Baneham, Eric Saindon and Daniel Barrett
The Batman
Dan Lemmon, Russell Earl, Anders Langlands and Dominic Tuohy
Black Panther: Wakanda Forever
Geoffrey Baumann, Craig Hammack, R. Christopher White and Dan Sudick
Top Gun: Maverick
Ryan Tudhope, Seth Hill, Bryan Litson and Scott R. Fisher
Congratulations to everyone and good luck!
You can have a look at the complete nominations list here.
© Vincent Frei – The Art of VFX – 2022