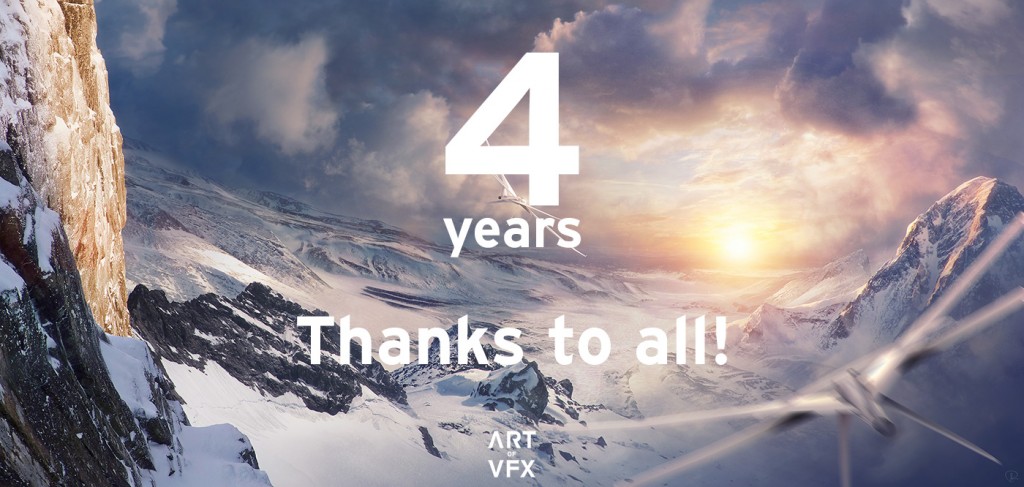 Hello everyone,
The Art of VFX have just reached its 4 years of existence!
Thanks a lot to everyone for your constant and growing interest in my work!
As you may know, The Art of VFX is the work of a single person (with the great help of Pascal Chappuis for the podcasts) and it is not always easy but with your support, it gets very easy!
I'll have a really cool surprise for you in the days to come.
A big thank you to Jessica Rossier of Wardenlight for her beautiful illustration.
Vincent
© Vincent Frei – The Art of VFX – 2014