The Visual Effects Society has announced the winners for the 21st Annual VES Awards!
Congratulations and good luck to everyone!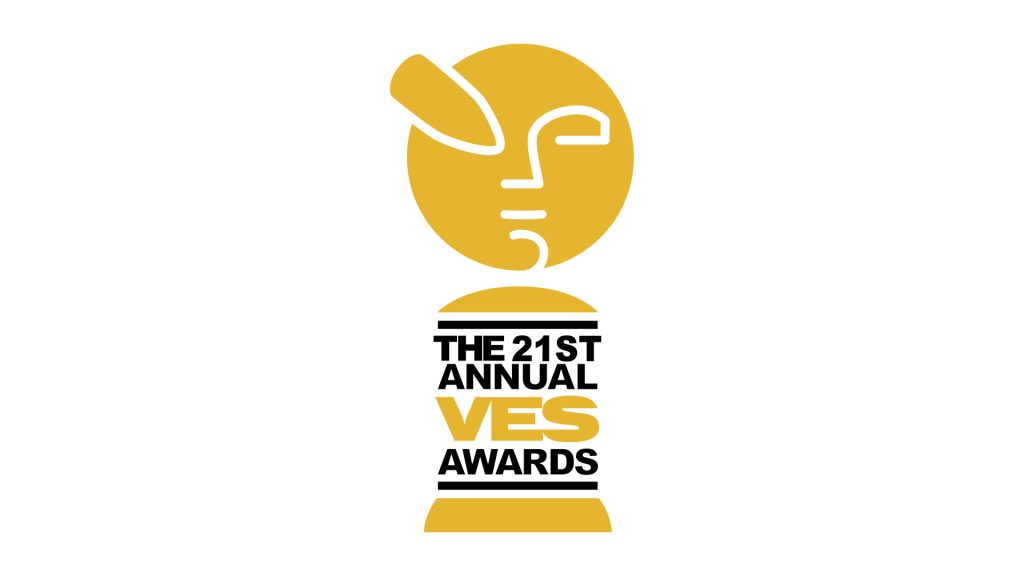 Today, the Visual Effects Society (VES), the industry's global professional honorary society, held the 21st Annual VES Awards, the prestigious yearly celebration that recognizes outstanding visual effects artistry and innovation in film, animation, television, commercials, video games and special venues.
Industry guests gathered at the Beverly Hilton Hotel to celebrate VFX talent in 25 awards categories and special honorees. Avatar: The Way of Water was named the photoreal feature winner, garnering nine awards. Guillermo del Toro's Pinocchio was named top animated film, winning three awards. The Lord of The Rings: The Rings of Power was named best photoreal episode, winning three awards. Frito-Lay: Push It topped the commercial field.
Comedian/actor Patton Oswalt returned as host for the 10th time. Academy Award- winning filmmaker James Cameron presented the VES Lifetime Achievement award to acclaimed producer Gale Anne Hurd. The Society's current and former Board Chairs presented the VES Board of Directors Award to former Executive Director Eric Roth; the group included Lisa Cooke, current VES Chair; Jim Morris, VES, President of Pixar Animation and founding VES Chair; and former Chairs Jeffrey A. Okun, VES; Mike Chambers, VES; Carl Rosendahl, VES; and Jeff Barnes. Award presenters included: Academy-Award nominated filmmaker Rian Johnson, Academy-Award-winning filmmaker Domee Shi; actors Tig Notaro, Jay Pharoah, Tyler Posey, Randall Park, Angela Sarafyan, Bashir Salahuddin, Josh McDermitt and Danny Pudi. Dara Treseder, Autodesk's Chief Marketing Officer, presented the VES-Autodesk Student Award.
"As we celebrate the 21st Annual VES Awards, we're honored to keep shining a light on remarkable visual effects artistry and innovation," said VES Chair Lisa Cooke. "In all of our colleagues honored tonight, we see best in class work that elevates the art of storytelling and exemplifies the spirit of adaptation and ingenuity — talents that have kept audiences engaged and uplifted, now, more than ever. The VES Awards is the only venue that showcases and honors these outstanding global artists across a wide range of disciplines, and we are extremely proud of all our winners and nominees!"
OUTSTANDING VISUAL EFFECTS IN A PHOTOREAL FEATURE
Avatar: The Way of Water
Richard Baneham
Walter Garcia
Joe Letteri
Eric Saindon
JD Schwalm
OUTSTANDING SUPPORTING VISUAL EFFECTS IN A PHOTOREAL FEATURE
Thirteen Lives
Jason Billington
Thomas Horton
Denis Baudin
Michael Harrison
Brian Cox
OUTSTANDING VISUAL EFFECTS IN AN ANIMATED FEATURE
Guillermo del Toro's Pinocchio
Aaron Weintraub
Jeffrey Schaper
Cameron Carson
Emma Gorbey
OUTSTANDING VISUAL EFFECTS IN A PHOTOREAL EPISODE
The Lord of the Rings: The Rings of Power; Udûn
Jason Smith
Ron Ames
Nigel Sumner
Tom Proctor
Dean Clarke
OUTSTANDING SUPPORTING VISUAL EFFECTS IN A PHOTOREAL EPISODE
Five Days at Memorial; Day Two
Eric Durst
Danny McNair
Matt Whelan
Goran Pavles
John MacGillivray
OUTSTANDING VISUAL EFFECTS IN A REAL-TIME PROJECT
The Last of Us Part I
Erick Pangilinan
Evan Wells
Eben Cook
Mary Jane Whiting
OUTSTANDING VISUAL EFFECTS IN A COMMERCIAL
Frito-Lay; Push It
Tom Raynor
Sophie Harrison
Ben Cronin
Martino Madeddu
OUTSTANDING VISUAL EFFECTS IN A SPECIAL VENUE PROJECT
ABBA Voyage
Ben Morris
Edward Randolph
Stephen Aplin
Ian Comley
OUTSTANDING ANIMATED CHARACTER IN A PHOTOREAL FEATURE
Avatar: The Way of Water; Kiri
Anneka Fris
Rebecca Louise Leybourne
Guillaume Francois
Jung Rock Hwang
OUTSTANDING ANIMATED CHARACTER IN AN ANIMATED FEATURE
Guillermo del Toro's Pinocchio; Pinocchio
Oliver Beale
Richard Pickersgill
Brian Leif Hansen
Kim Slate
OUTSTANDING ANIMATED CHARACTER IN AN EPISODE, COMMERCIAL OR REAL-TIME PROJECT
The Umbrella Academy; Pogo
Aidan Martin
Hannah Dockerty
Olivier Beierlein
Miae Kang
OUTSTANDING CREATED ENVIRONMENT IN A PHOTOREAL FEATURE
Avatar: The Way of Water; The Reef
Jessica Cowley
Joe W. Churchill
Justin Stockton
Alex Nowotny
OUTSTANDING CREATED ENVIRONMENT IN AN ANIMATED FEATURE
Guillermo del Toro's Pinocchio; In the Stomach of a Sea Monster
Warren Lawtey
Anjum Sakharkar
Javier Gonzalez Alonso
Quinn Carvalho
OUTSTANDING CREATED ENVIRONMENT IN AN EPISODE, COMMERCIAL, OR REAL-TIME PROJECT
The Lord of the Rings: The Rings of Power; Adar; Númenor City
Dan Wheaton
Nico Delbecq
Dan Letarte
Julien Gauthier
OUTSTANDING VIRTUAL CINEMATOGRAPHY IN A CG PROJECT
Avatar: The Way of Water
Richard Baneham
Dan Cox
Eric Reynolds
AJ Briones
OUTSTANDING MODEL IN A PHOTOREAL OR ANIMATED PROJECT
Avatar: The Way of Water; The Sea Dragon
Sam Sharplin
Stephan Skorepa
Ian Baker
Guillaume Francois
OUTSTANDING EFFECTS SIMULATIONS IN A PHOTOREAL FEATURE
Avatar: The Way of Water; Water Simulations
Johnathan Nixon
David Moraton
Nicolas James Illingworth
David Caeiro Cebrian
OUTSTANDING EFFECTS SIMULATIONS IN AN ANIMATED FEATURE
Puss in Boots: The Last Wish
Derek Cheung
Michael Losure
Kiem Ching Ong
Jinguang Huang
OUTSTANDING EFFECTS SIMULATIONS IN AN EPISODE, COMMERCIAL, OR REAL-TIME PROJECT
The Lord of the Rings: The Rings of Power; Udûn; Water and Magma
Rick Hankins
Aron Bonar
Branko Grujcic
Laurent Kermel
OUTSTANDING COMPOSITING & LIGHTING IN A FEATURE
Avatar: The Way of Water; Water Integration
Sam Cole
Francois Sugny
Florian Schroeder
Jean Matthews
OUTSTANDING COMPOSITING & LIGHTING IN AN EPISODE
Love, Death and Robots; Night of the Mini Dead
Tim Emeis
José Maximiano
Renaud Tissandié
Nacere Guerouaf
OUTSTANDING COMPOSITING & LIGHTING IN A COMMERCIAL
Ladbrokes; Rocky
Greg Spencer
Theajo Dharan
Georgina Ford
Jonathan Westley
OUTSTANDING SPECIAL (PRACTICAL) EFFECTS IN A PHOTOREAL PROJECT
Avatar: The Way of Water; Current Machine and Wave Pool
JD Schwalm
Richard Schwalm
Nick Rand
Robert Spurlock
OUTSTANDING VISUAL EFFECTS IN A STUDENT PROJECT (AWARD SPONSORED BY AUTODESK)
A Calling. From the Desert. To the Sea
Mario Bertsch
Max Pollmann
Lukas Löffler
Till Sander-Titgemeyer
EMERGING TECHNOLOGY AWARD
Avatar: The Way of Water; Water Toolset
Alexey Stomakhin
Steve Lesser
Sven Joel Wretborn
Douglas McHale
© Vincent Frei – The Art of VFX – 2023