In 2020, Alex Wang detailed the work of ILM on Terminator: Dark Fate. He then worked on Jurassic World: Dominion. Today he talks about the visual effects work on the HBO adaptation of the cult video game, The Last of Us.
How did you get involved on this series?
I loved the game when it came out a decade ago, and I still believe it's the best game ever made. When approached about the HBO show, I did not think twice before taking the opportunity. It was a once-in-a-lifetime opportunity for me.
What was your feeling to be enter in this iconic universe?
I know this may sound like a cliche, but this truly feels like a dream come true for me. If you had asked me ten years ago what my dream project would be, I would have said that it would be fantastic if The Last of Us was adapted into a movie or TV show and I was involved.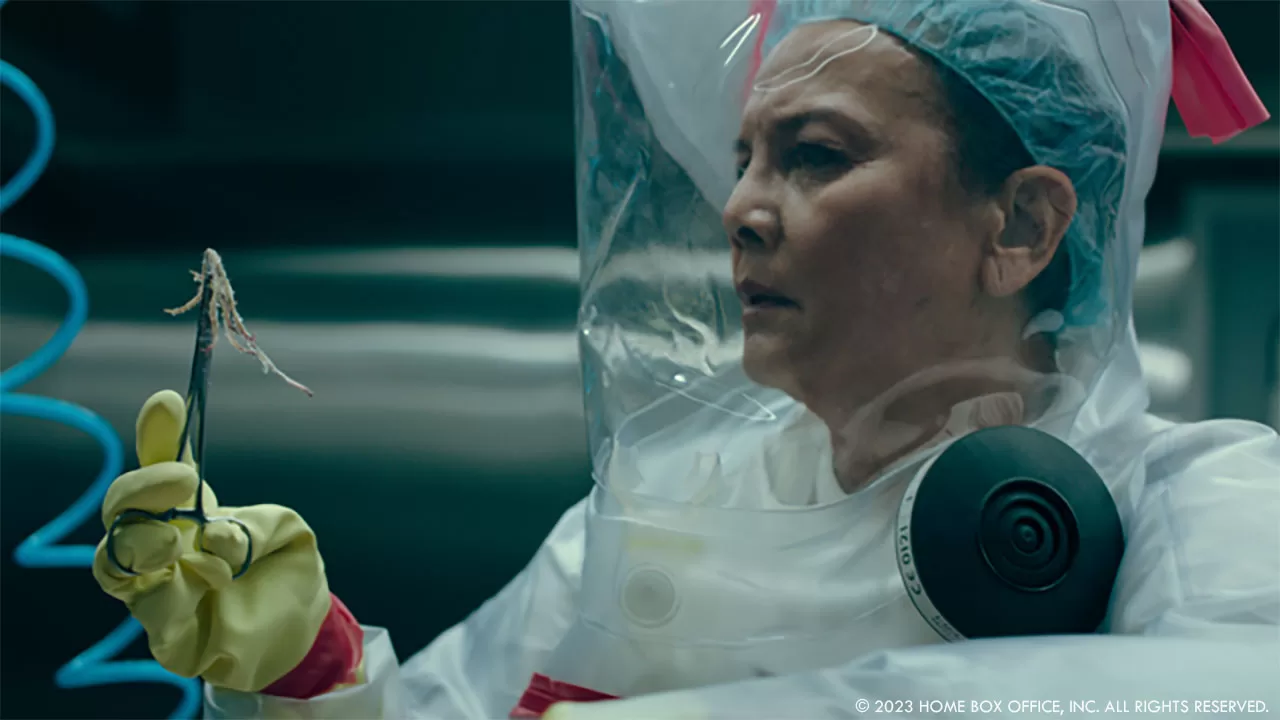 How was the collaboration with the showrunners and directors?
No one is more passionate about TLOU than Craig Mazin and Neil Druckmann. Craig has been there every day from prep through the shoot and post-production. Both Craig and Neil were very collaborative and open to listening to new ideas and would let me run creatively with visual effects.
Working with each director of the show was a collaborative and positive experience. They all recognized the significance of supporting visual effects.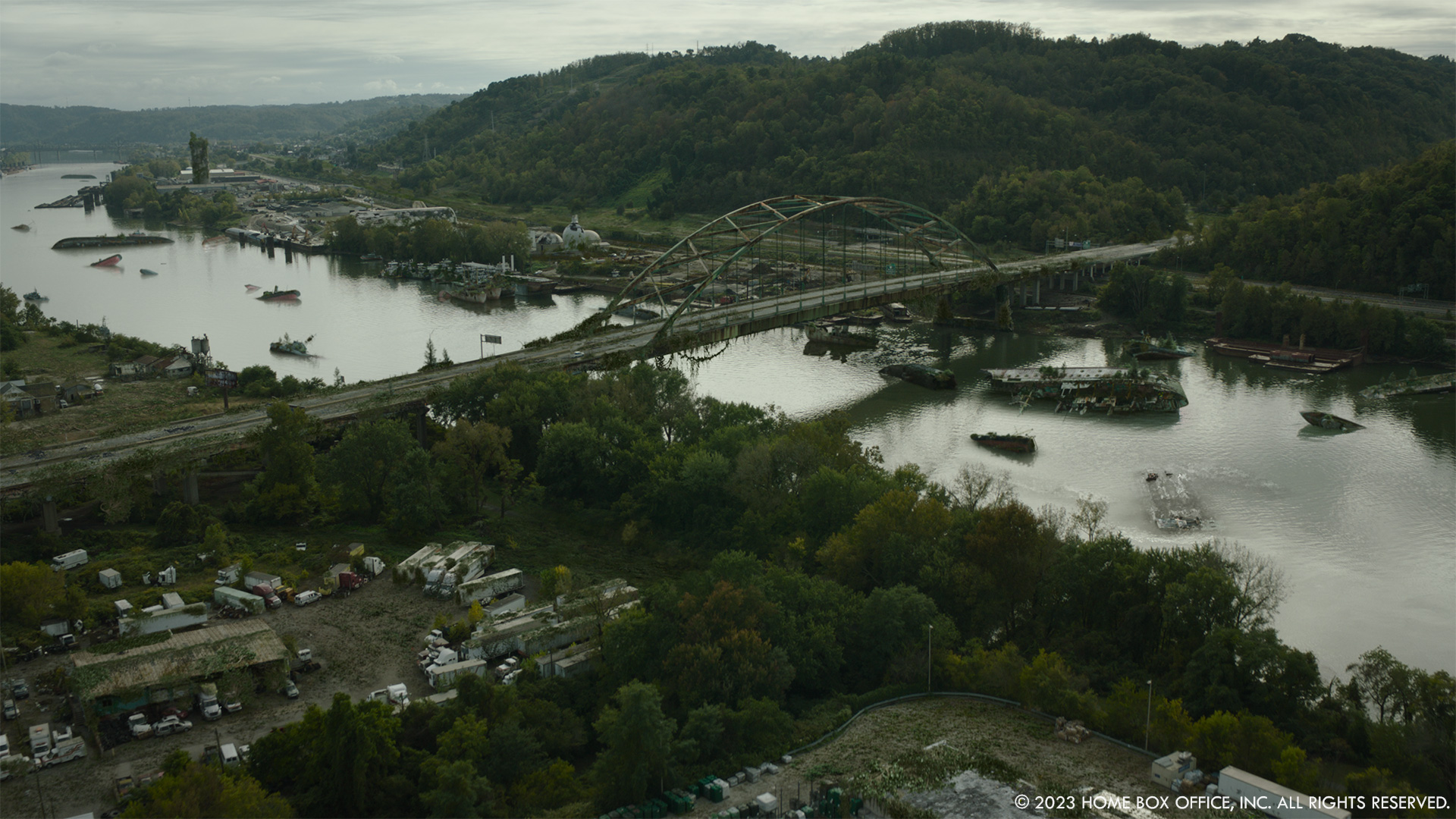 What was their approach about the visual effects?
I watched HBO's miniseries Chernobyl and was impressed by how Craig utilized visual effects to enhance the storytelling. He has a keen sense of when to use VFX to create a greater understanding of the scope within the world of the show. The VFX must be seamlessly integrated to maintain a grounded feel. Craig and I share a similar appreciation for this approach to visual effects.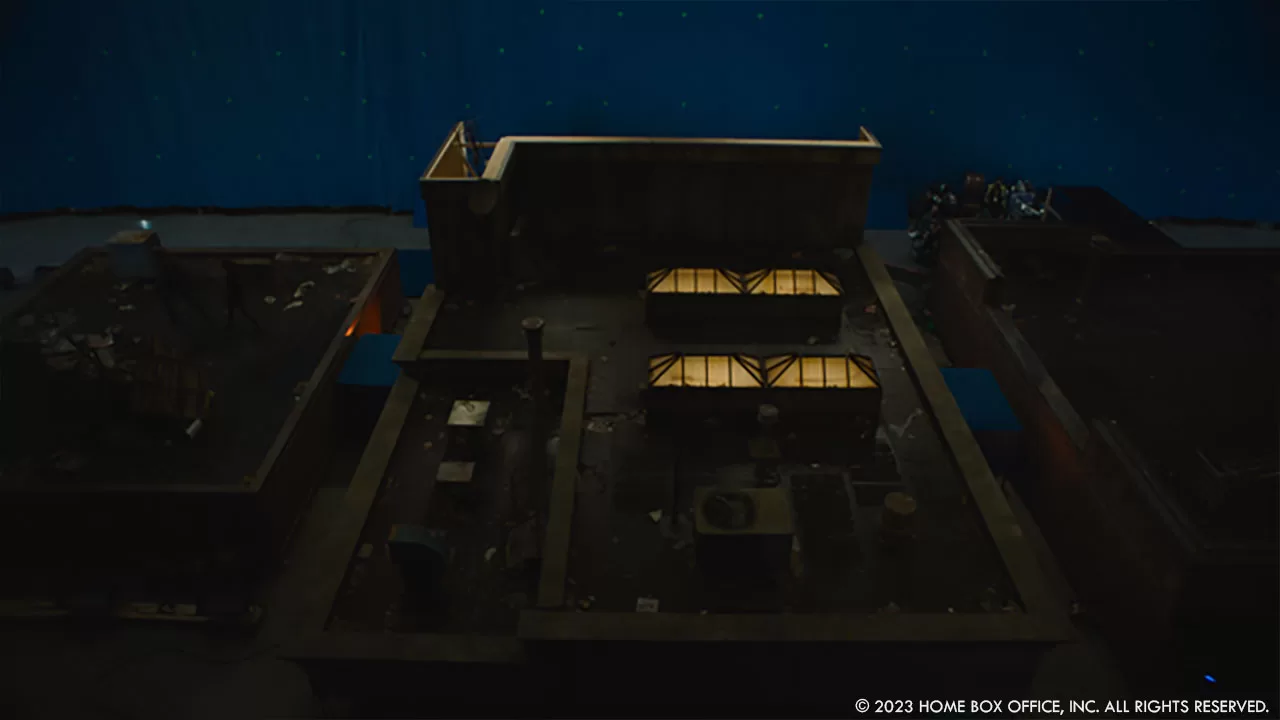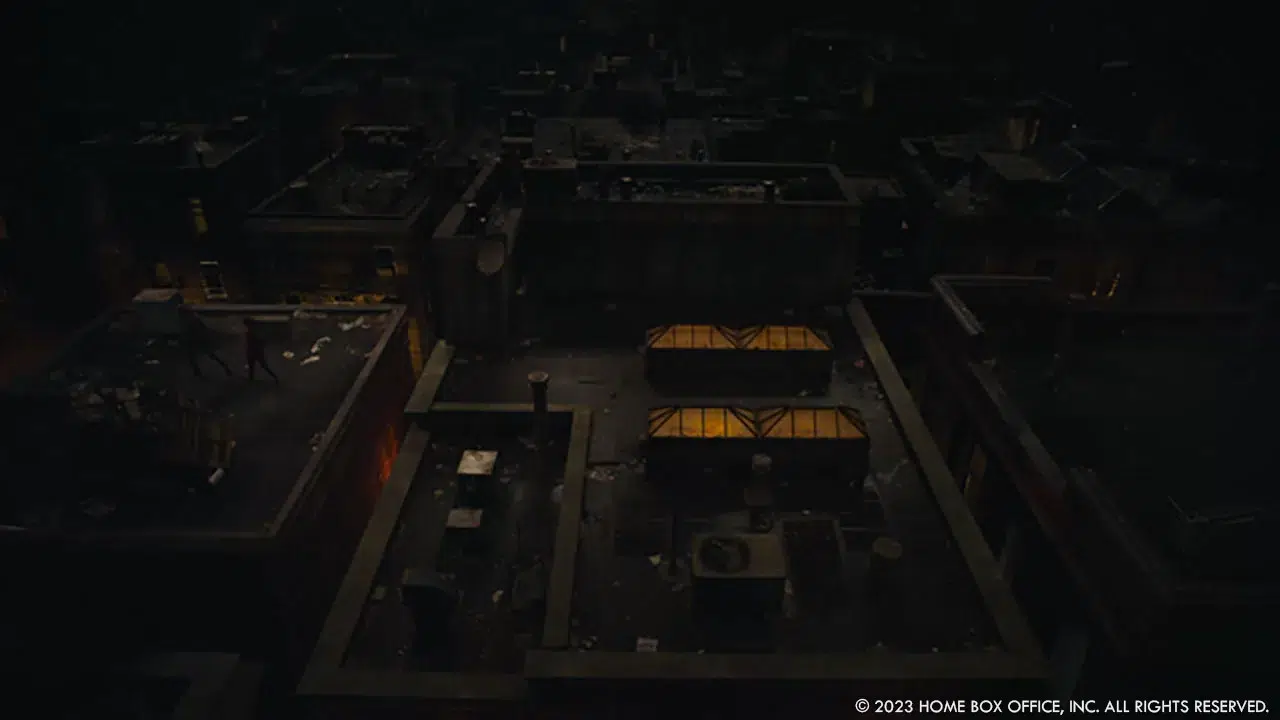 How did you organize the work your VFX Producer?
I work closely with Sean Nowlan, the VFX Producer, and we have an excellent working relationship. Sean has supported the show, ensuring all our creative needs are met while balancing the budget. He's genuinely a dream producer for any supervisor! From the start, I felt sure our collaboration would be successful.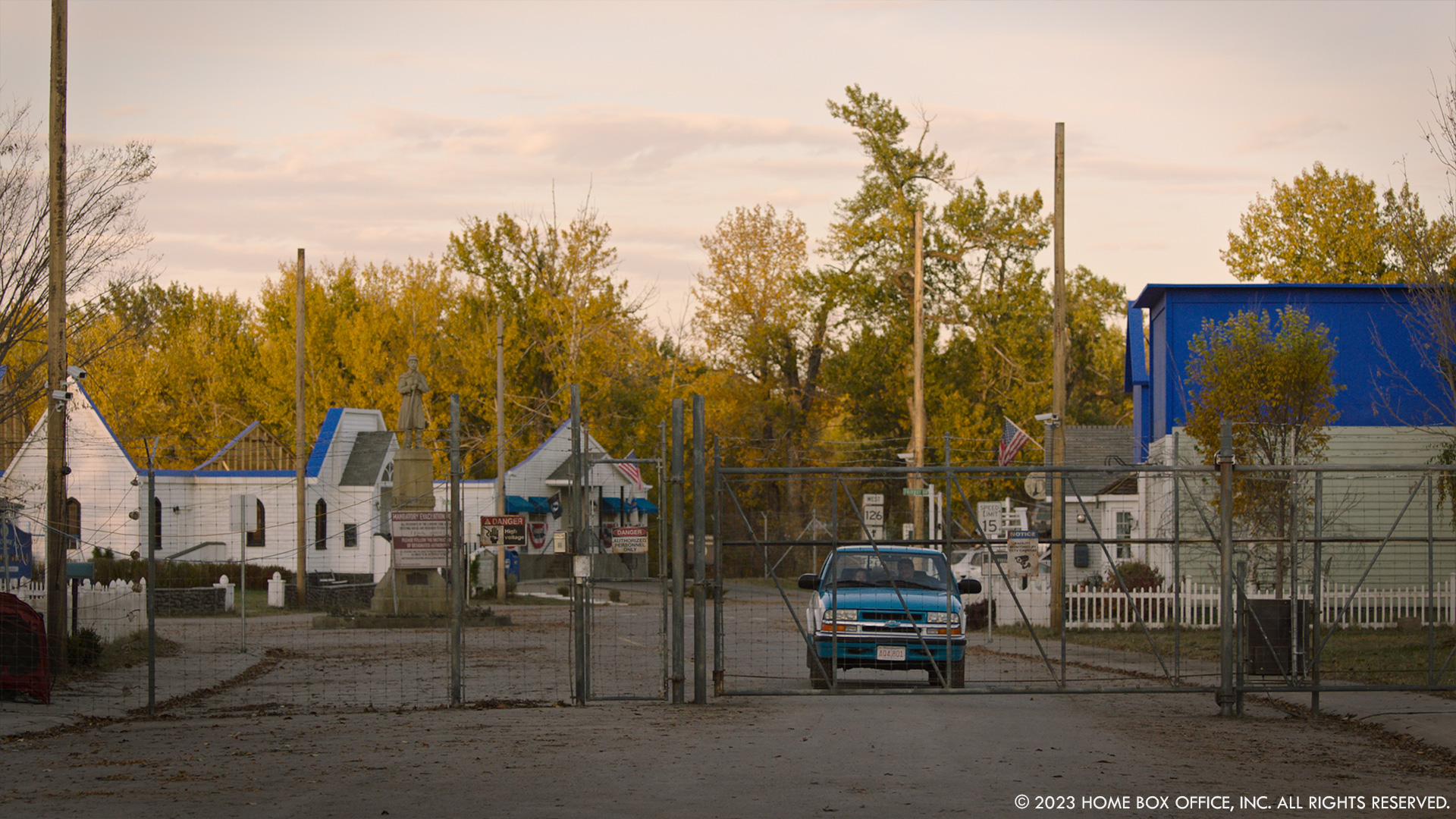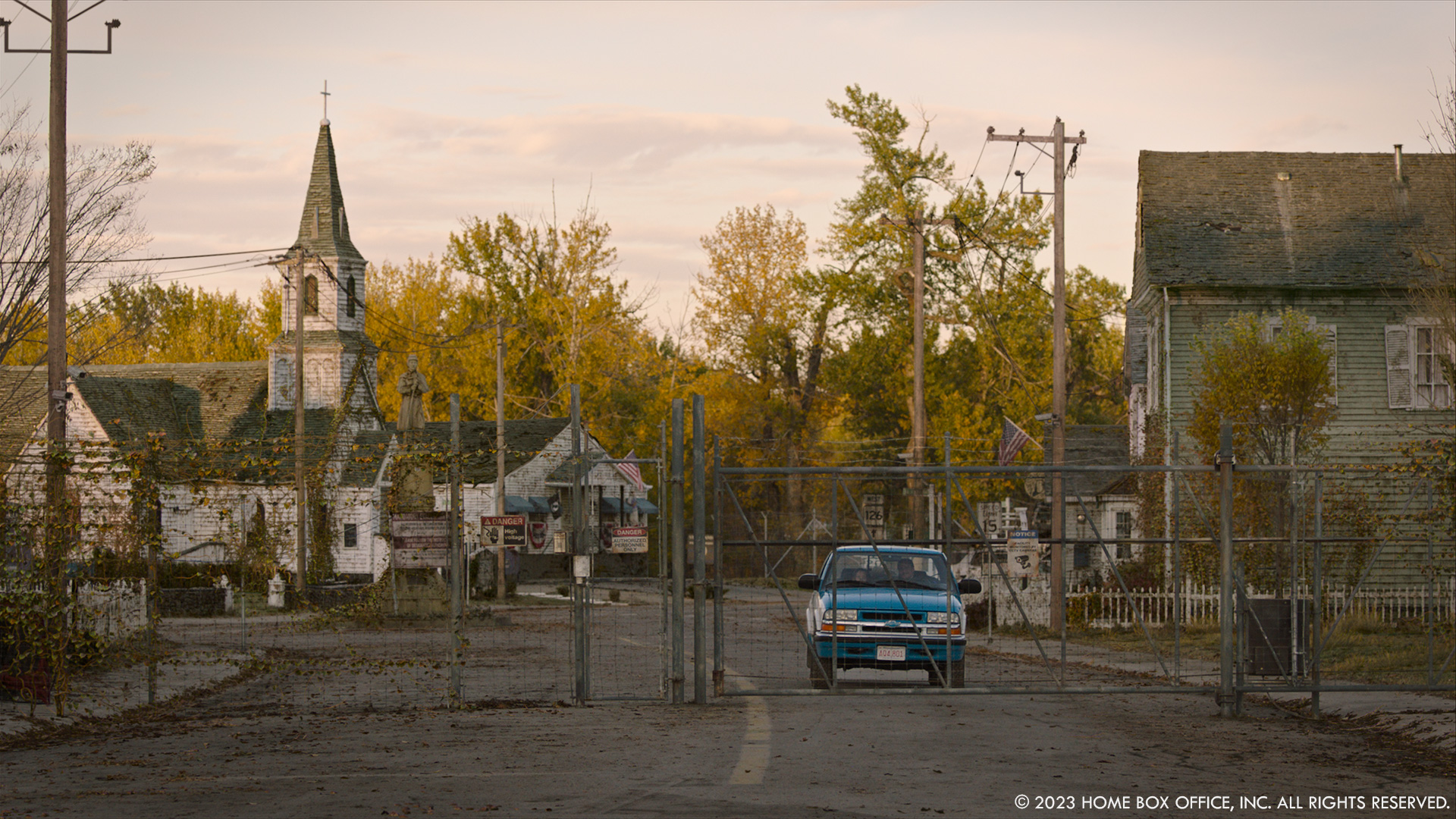 How did you choose the various vendors?
Last year was a busy time for the industry, and we were worried about vendors having enough capacity for us. Luckily, many studios loved the game and were enthusiastic about participating in the show. We brought on Storm Studios early on because we knew they were the ideal creative partner to help with the look development of the Infected's tendrils.
I've always been a fan of Important Looking Pirates ' work, so there was no doubt I wanted them on the show. We were very fortunate that we were able to collaborate with them early in the show and make sure they could be a part of this franchise.
DNEG was an ideal creative partner enlisted early on to assist in producing TLOU's distinctive post-apocalyptic world. Dave Conley from Weta FX, a devoted fan of the game, was enthusiastic about involving Weta FX in the show, which was fortunate for us.
For episodes 3 and 7, we wanted a vendor to focus solely on them. So, I contacted Greg Kegel and Jonathan Mitchell from Distillery VFX. I knew them from ILM before they founded Distillery, so I had confidence in their ability to handle most of the shots for these two episodes.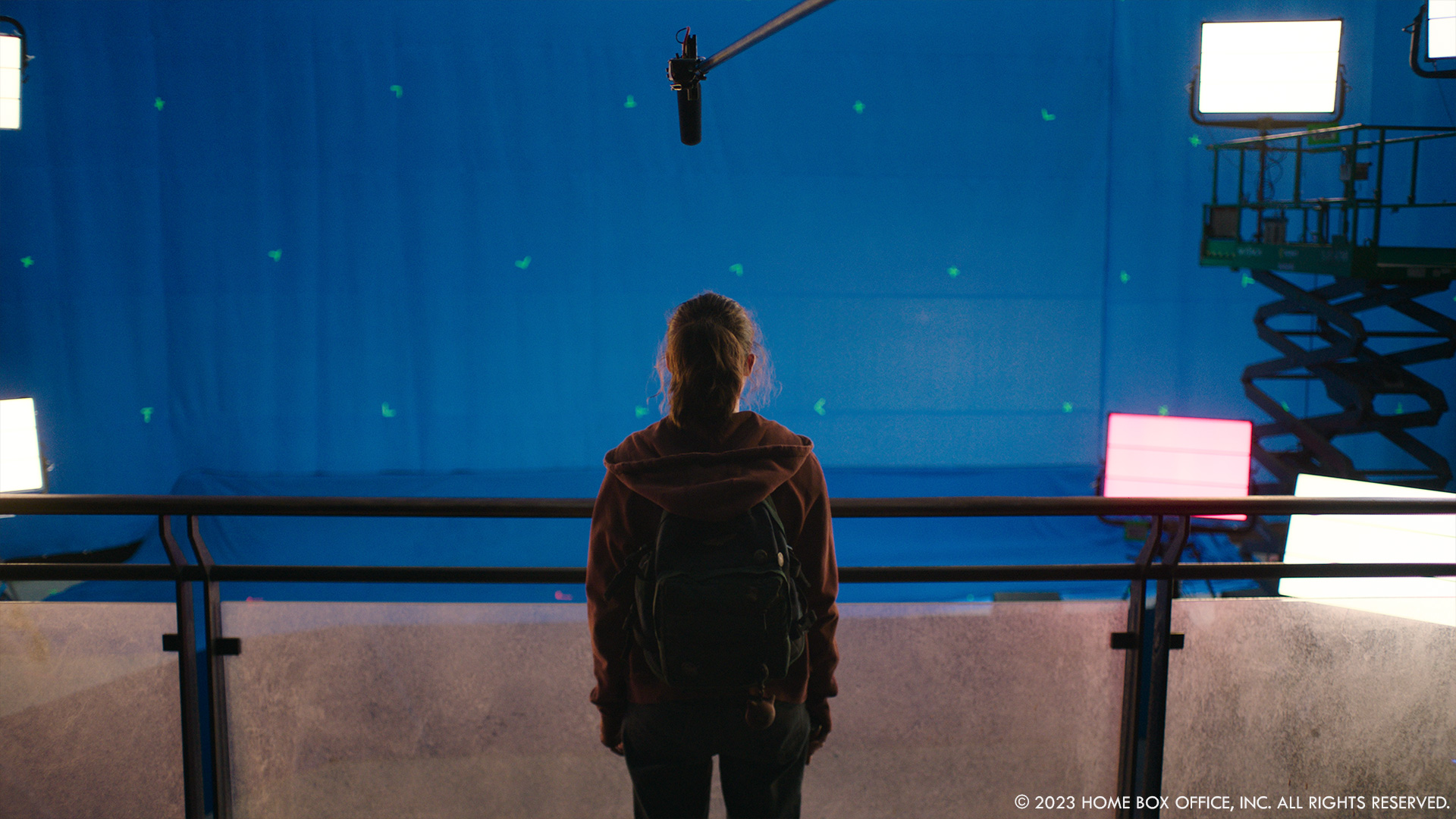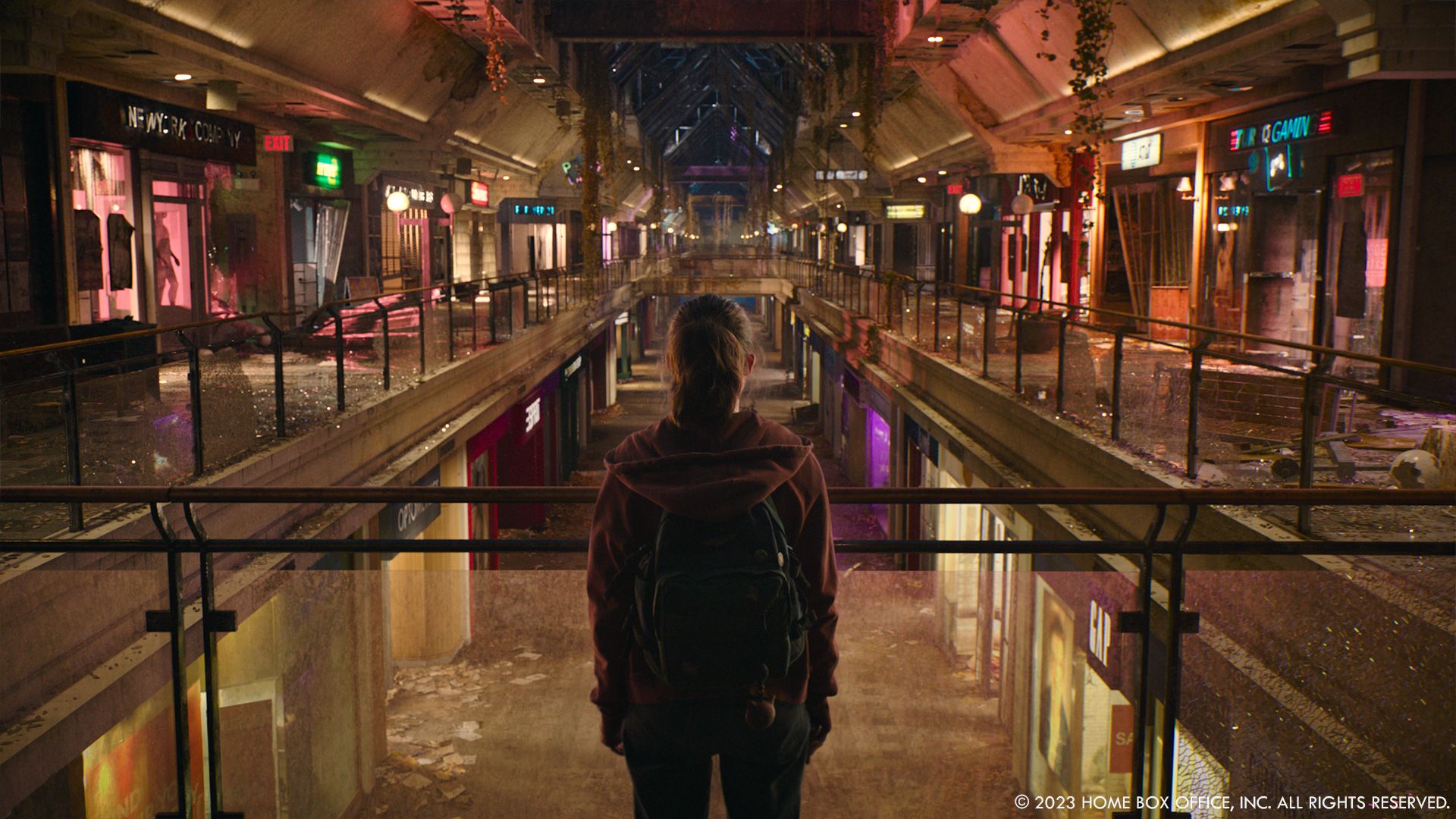 Our show featured 16 creative partners from all corners of the globe, each with an impressive amount of talent. The dedication of every supervisor, producer, and artist was evident in the quality of their work. It's important to me that they receive the recognition they deserve, so I would like to give a shout-out to all of them: Storm Studios, DNEG, Weta FX, ILP, Distillery VFX, beloFX, RVX, Assembly, Crafty Apes, UPP, RISE, Wylie Co., Digital Domain, Framestore, and MAS.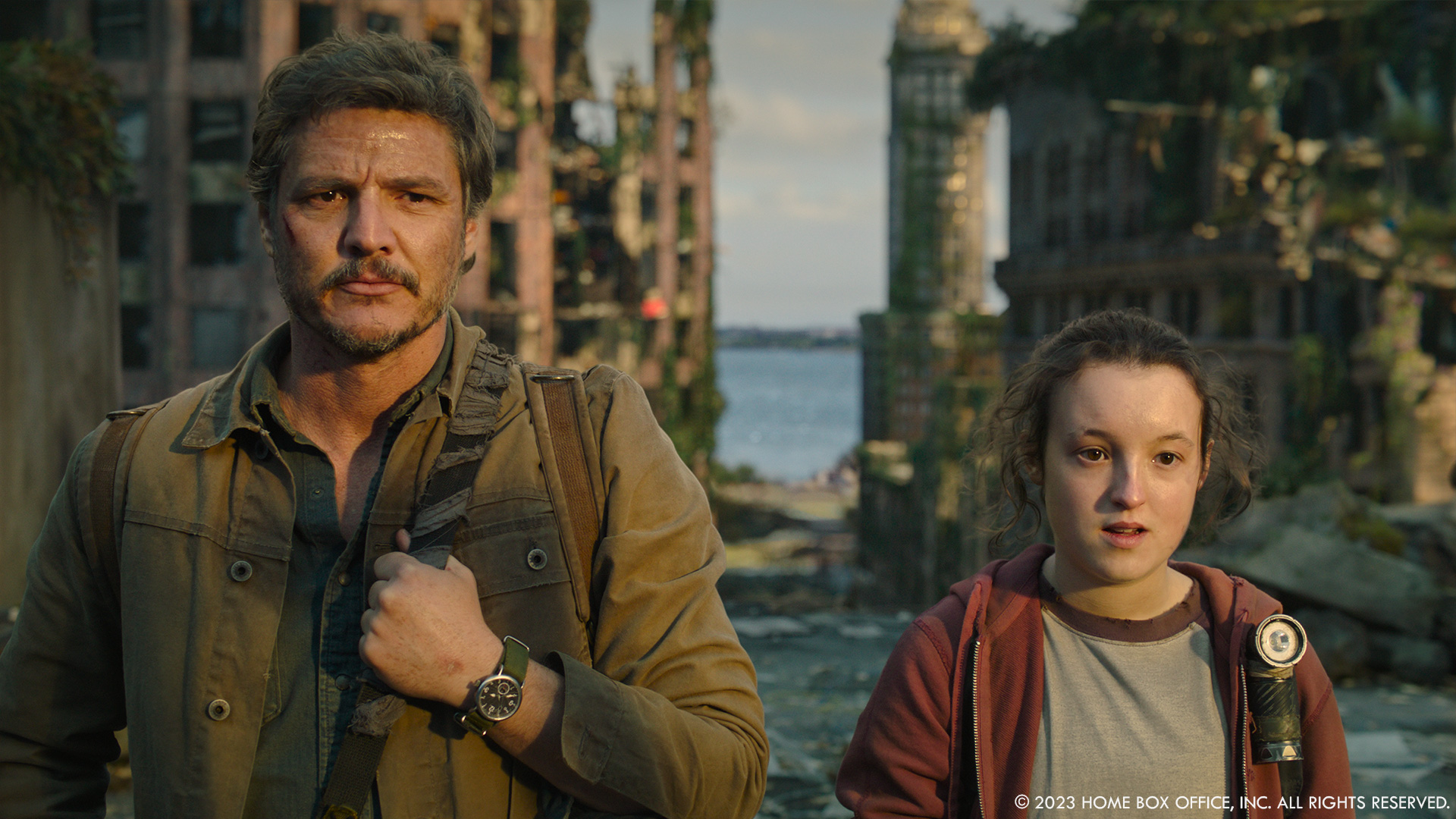 What was your approach about the post-apocalyptic environments?
The haunting and beautiful nature of the environments always fascinated me. I aimed to create a unique environment for TLOU, avoiding the commonly used post-apocalyptic setting. Instead, I wanted our environments to blend in with the overall concept and tone of the game without overpowering it. It was crucial to incorporate as much of a practical location as possible to help ground the visual effects. This collaboration with Stephen James, Nick Marshall, and their skilled DNEG team was instrumental in bringing this vision to life.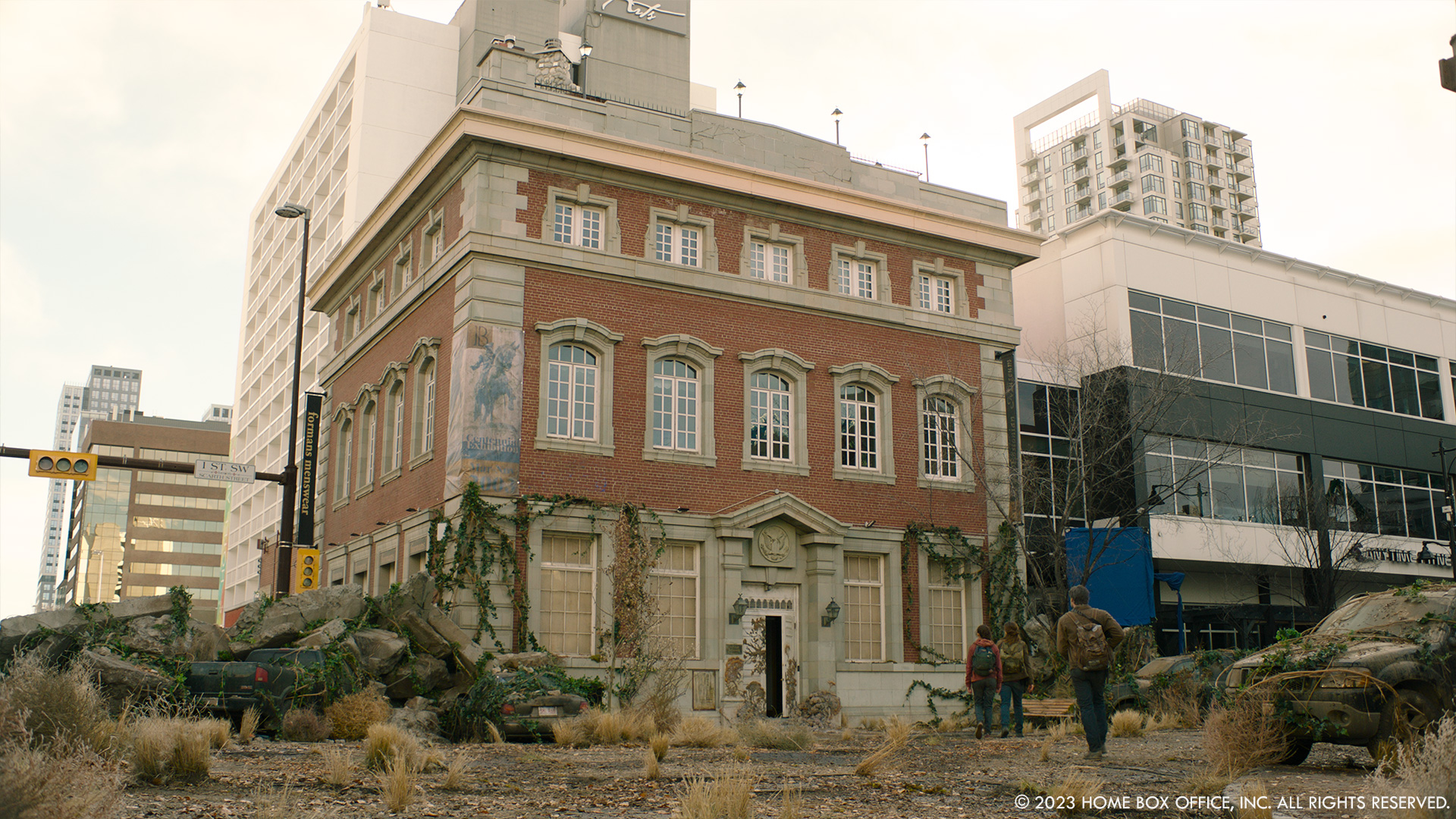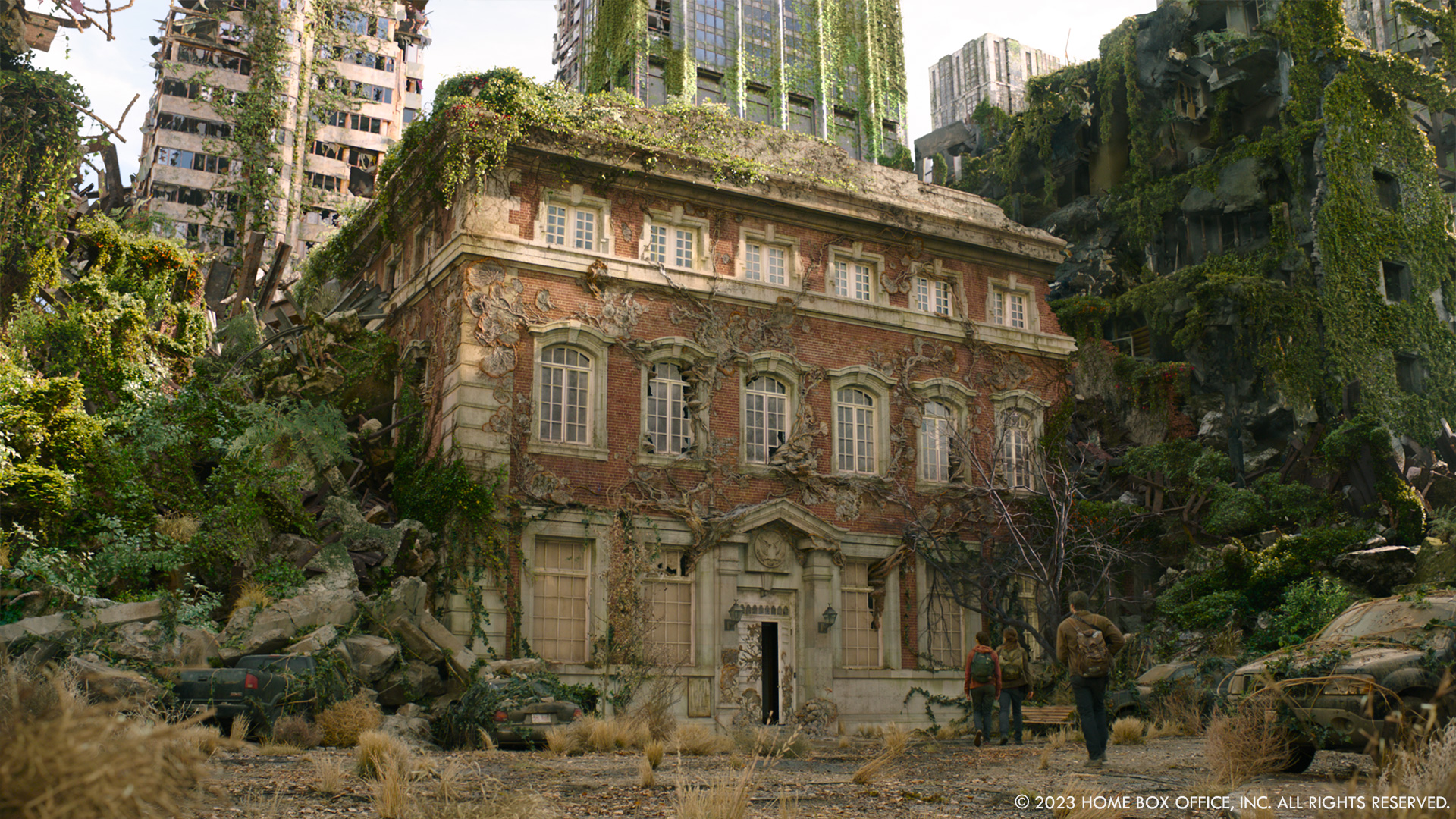 Can you elaborates about the design and creation of the devastated cities?
The show's design process began during prep with the Production Designer, John Paino, and his production art department. To help with early concepts for the visual effects of city destruction, Saby Menyhei from the ILM Art Department was brought on board during prep. Craig Sellars, another talented concept artist from the production art department, was hired to help develop open city environments during post-production. As he was already familiar with the show's visual style, he was able to offer valuable insights. Creating a visual language for the city's destruction and overgrowth was an enjoyable challenge. We drew inspiration from the game's artwork and historical references of bombed cities to create a believable and immersive world.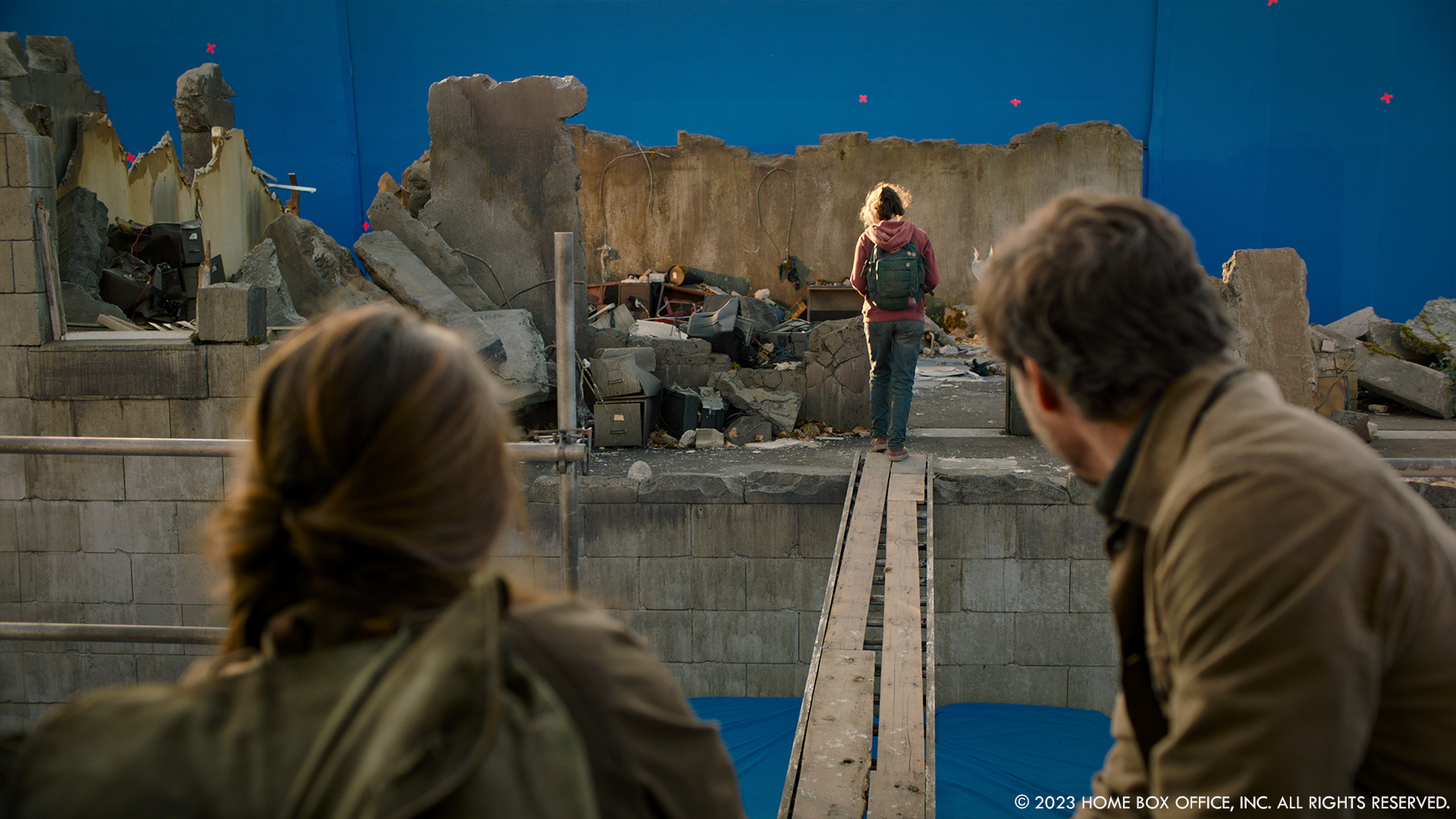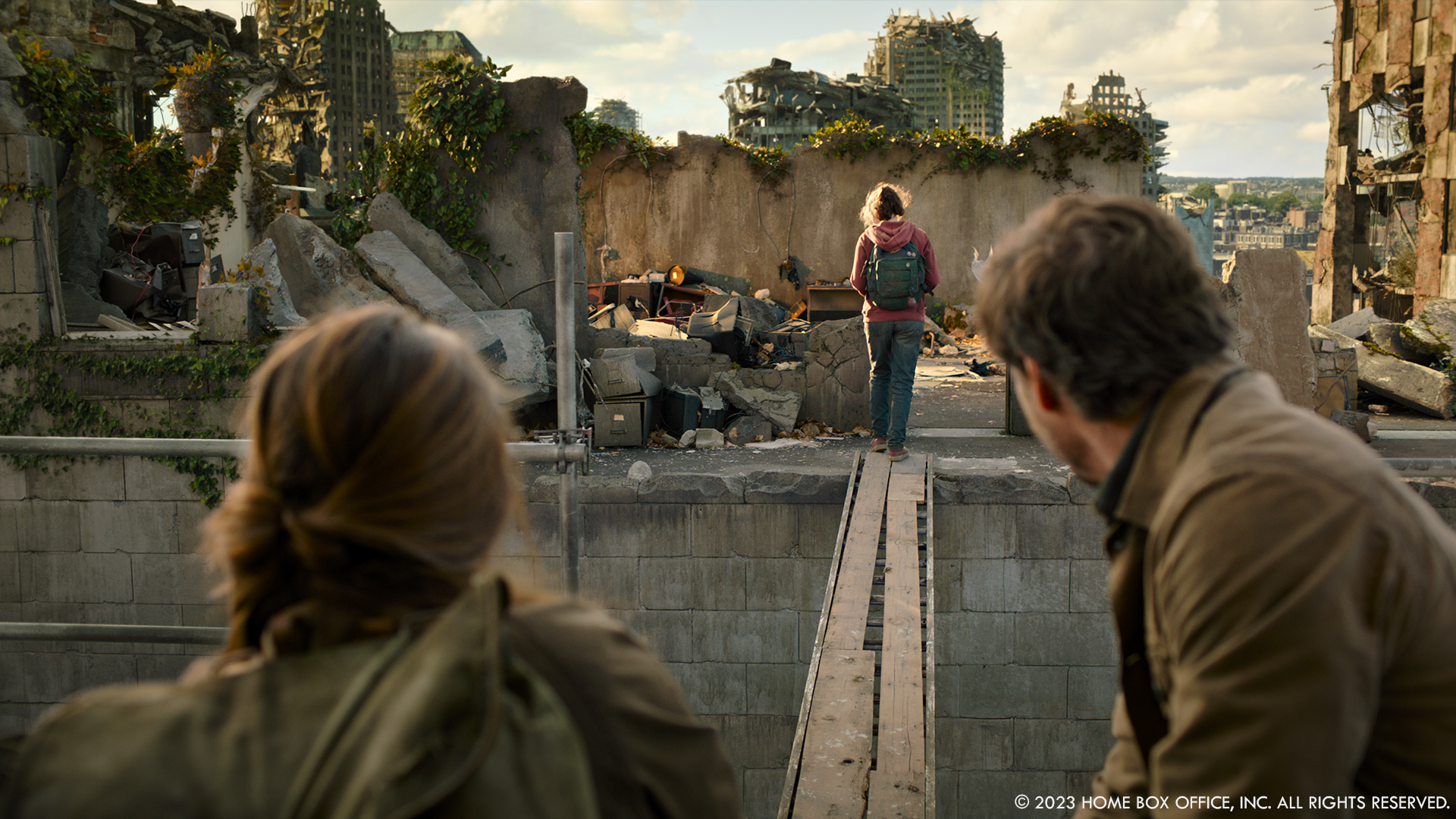 Which location was the most complicate to create?
As we journey across America with Joel, Ellie, and Tess, each episode presents unique challenges in different environments. The second episode featured several complicated environments. From the moment Joel, Ellie, and Tess exit the hair saloon, you see a view of the collapsed skyscraper tower leaning onto the building beside it. This concept was inspired by the same leaning building seen in the game, but we had to make it feel more physically plausible. It turns out that finding references of leaning buildings was next to impossible! So, for the base model, DNEG ran FX simulations of the tower collapsing to be able to use the structure of the building as a base. To some degree, we had to augment almost every exterior environment shot in episode 2.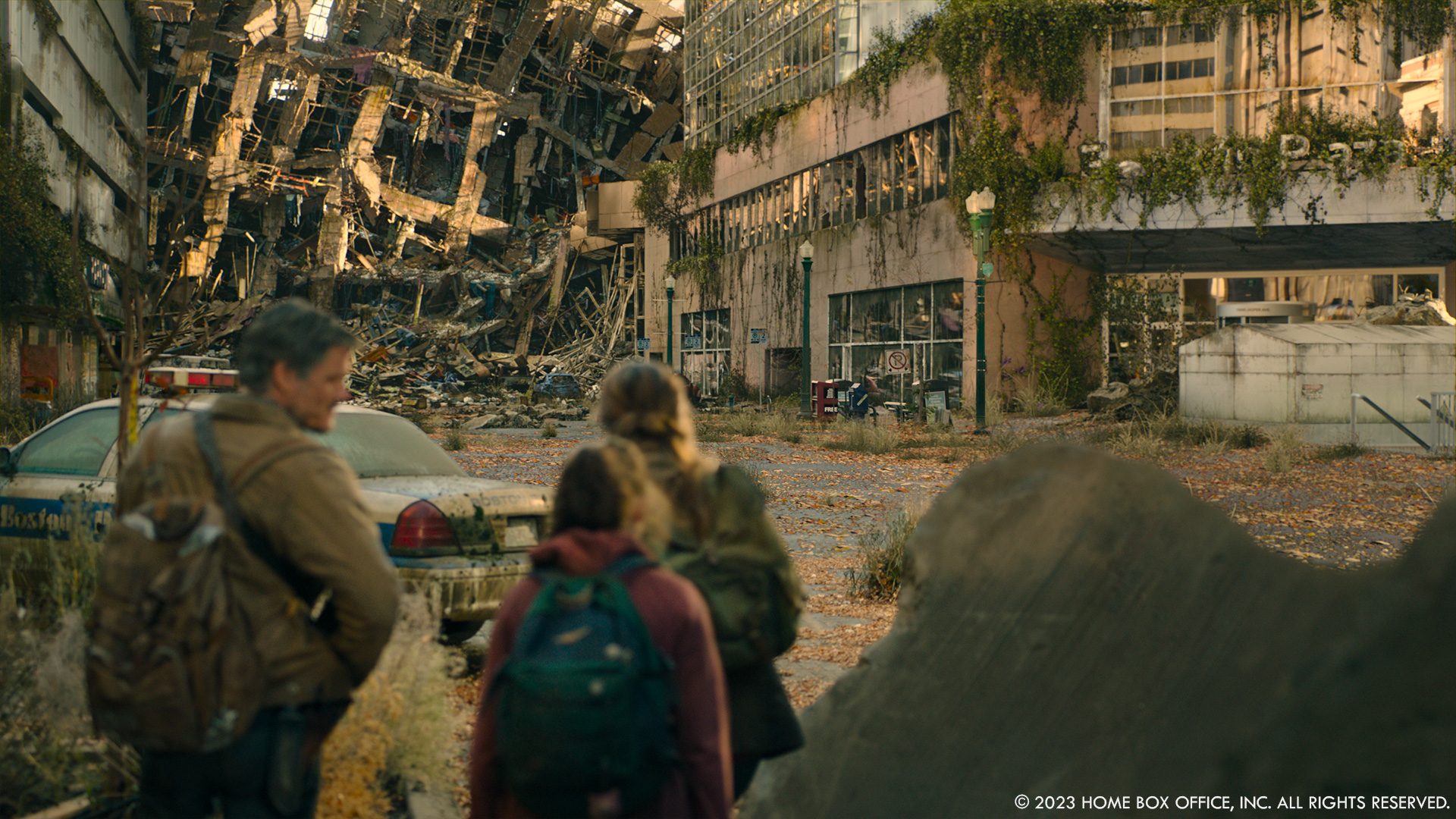 Let's talk about the infected. Can you elaborates about their design and creation?
When the cordyceps infect humans, they go through five stages of infection. Barrie Gower and his Prosthetics team developed the designs for each stage. Watching Barrie and his team hand-sculpt these intricate designs were incredible. During filming, we captured digital scans of each infected design created by Barrie, as we knew we would need to replicate them in post-production.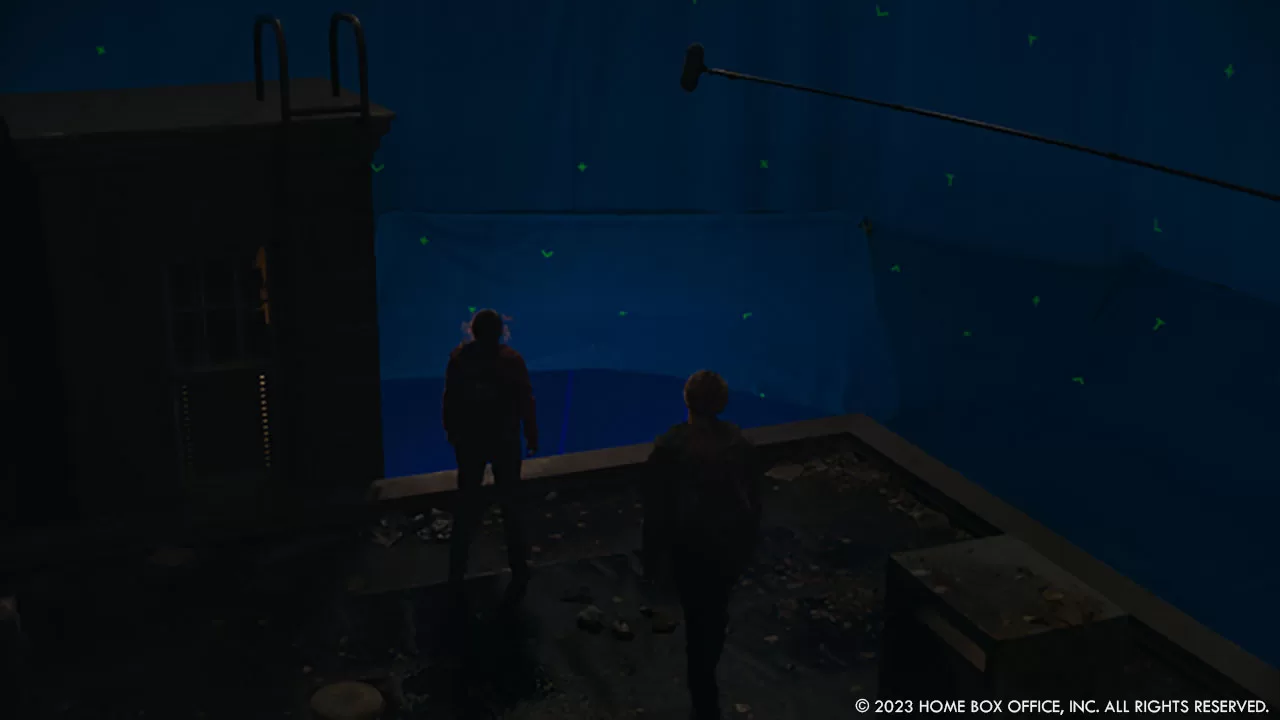 Can you tell us more about the various infected and especially the big ones?
Our infection stages progress in severity, ultimately leading to the transformation into a clicker. The rarest infected form is the bloater, notably larger and stronger than the others. For Episode 5, we designed a digital bloater by starting with a base scan of a prosthetic costume created by Barrie Gower and his team. Weta FX then used the original game designs to enhance the final asset. Weta FX referenced game performances to animate the bloater and used mocap to capture the movements. Naughty Dog gave us all the necessary references to create a successful design.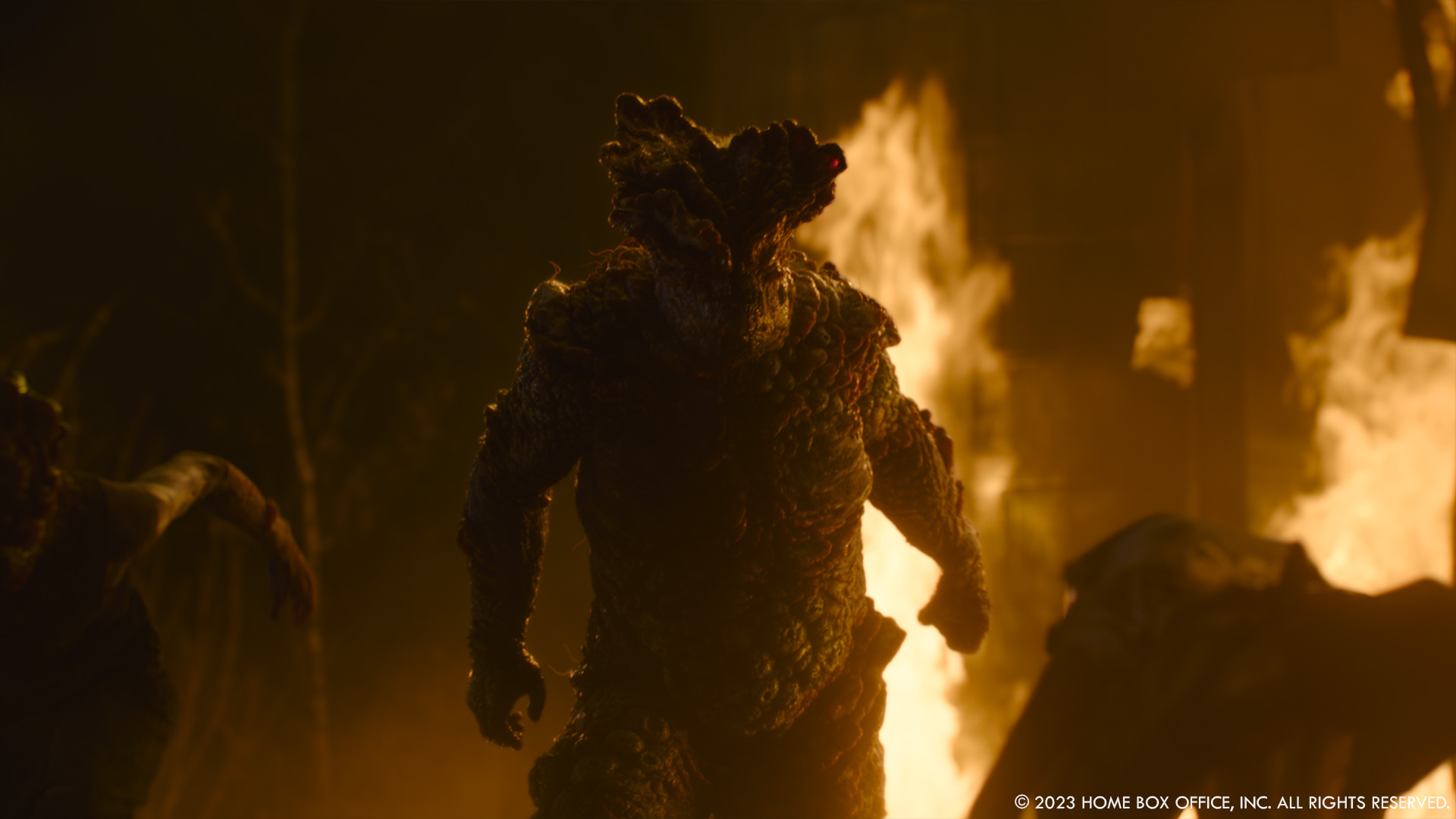 How did you work with the SFX and stunt teams?
A practical special effects element or stunt performance is a great place to start when creating visual effects on a grounded show like TLOU. The SPFX Supervisor, Joel, is known for his practical and pragmatic approach. He always delivers on his promises and gives clear « yes » or « no » answers, which is precisely what we want from our SFX Supervisor.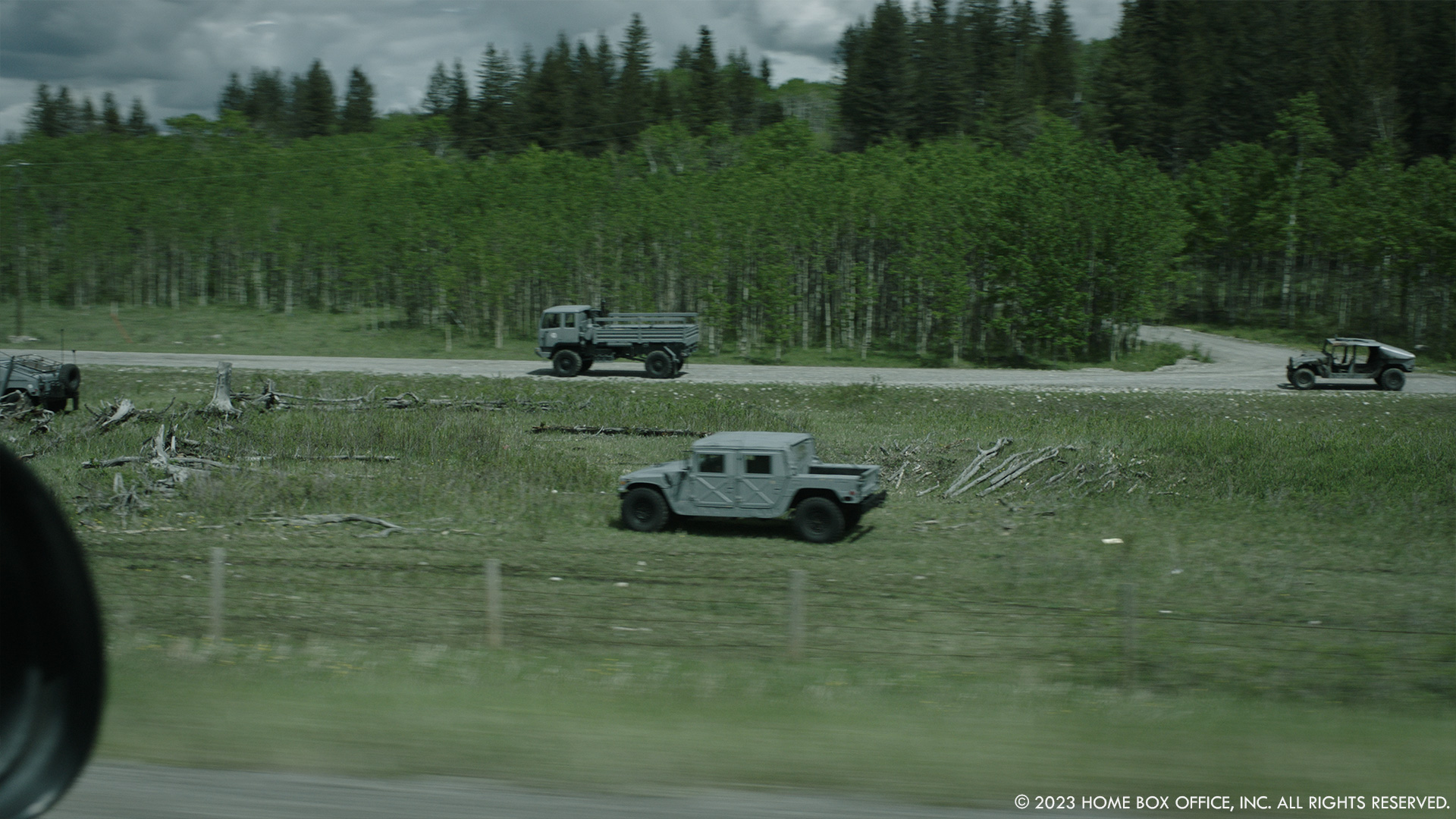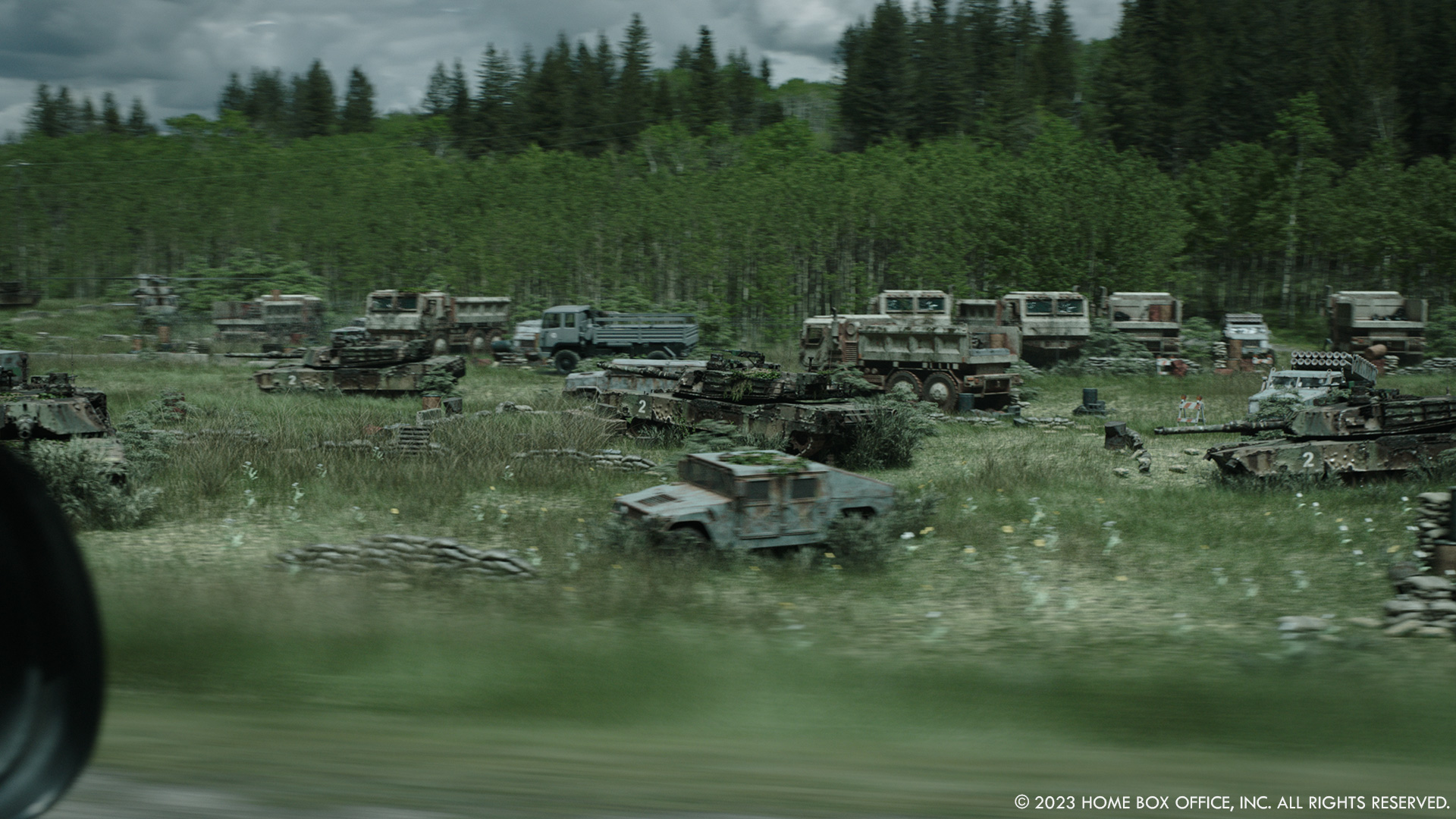 Which stunt was the most complicate to enhance?
Episode 5's big battle scene at the cul-de-sac had tons of SFX, stunts, and VFX. I wanted to keep as much of the practical SFX and stunts as possible, so when we were shooting, it was essential to know when and where VFX would be added. Nailing down the timing of the performances knowing there would be CG Infected added down the road in post, was very important. There were moments when the swarm of digital infected would start the action, and then it would be blended with stunt performers in the plate. We had to combine the CG infected within the chaos, which was all quite challenging. It was essential to ensure the transitions were smooth and seamless.
Did you want to reveal to us any other invisible effects?
There were a lot of invisible effects throughout the season in each episode. In episode 8, when the steakhouse interior caught on fire, I'd say about 70-80% of the fire was CG. ILP did an incredible job with the fire FX in that scene.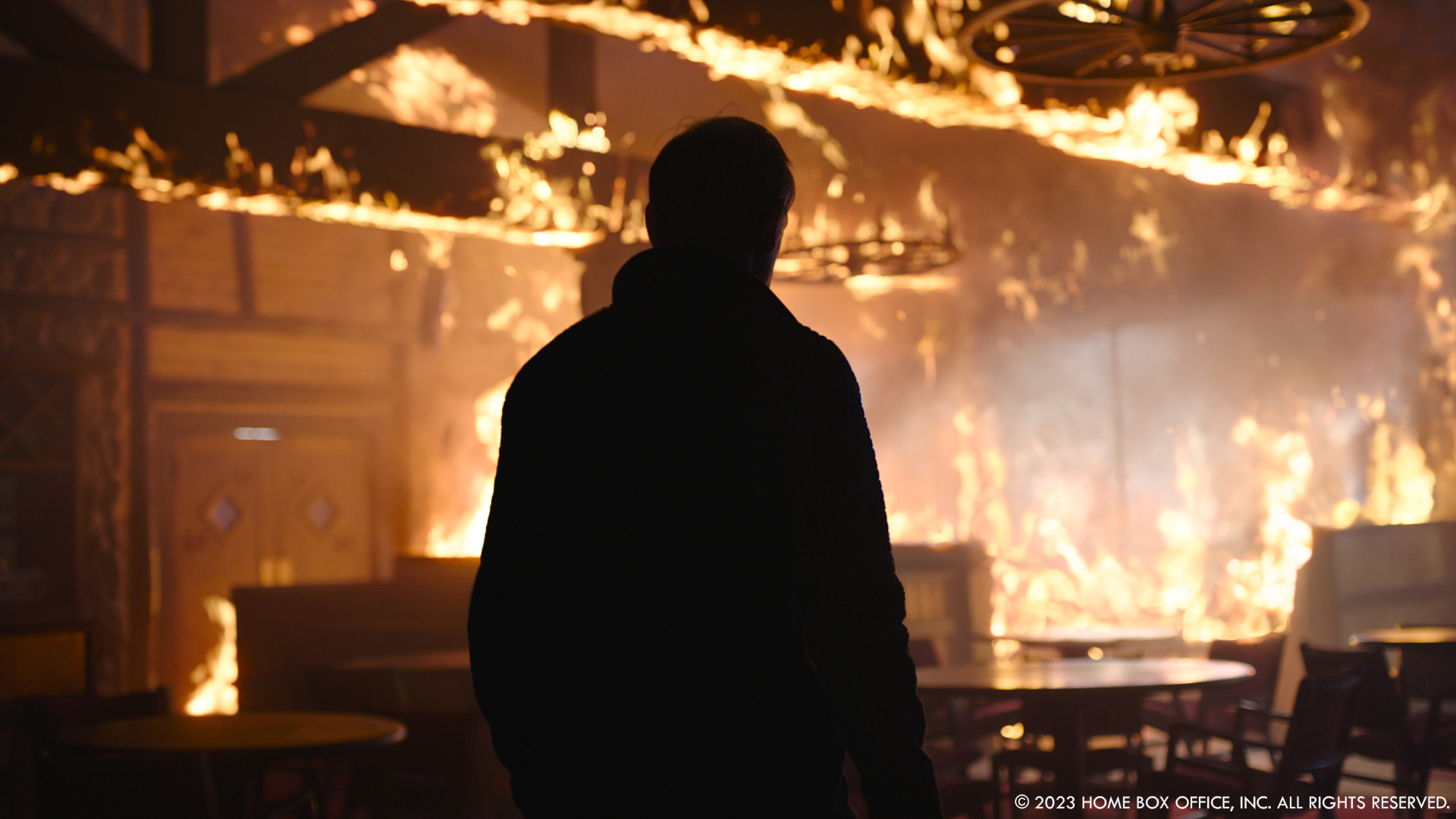 What sequence or shot was the most challenging?
In the final episode, we used a CG and practical giraffe in the iconic giraffe scene. We shot Pedro Pascal and Bella Ramsey with a real giraffe named Nabu at the Calgary Zoo and then repeated the same scene in a built set with a green giraffe puppet to be replaced by a CG Nabu. I wanted to use both plate and CG Nabo, so this meant the match for CG Nabo had to be seamless. We worked closely with the Calgary Zoo and our scanning vendor, Industrial Pixel, to build a custom scanning rig at the Zoo to scan Naboo. There were many animal safety protocols, but the scan came out better than I had expected- Nabo was a true professional! The scan data provided Weta FX with a solid base to build a giraffe double of Naboo.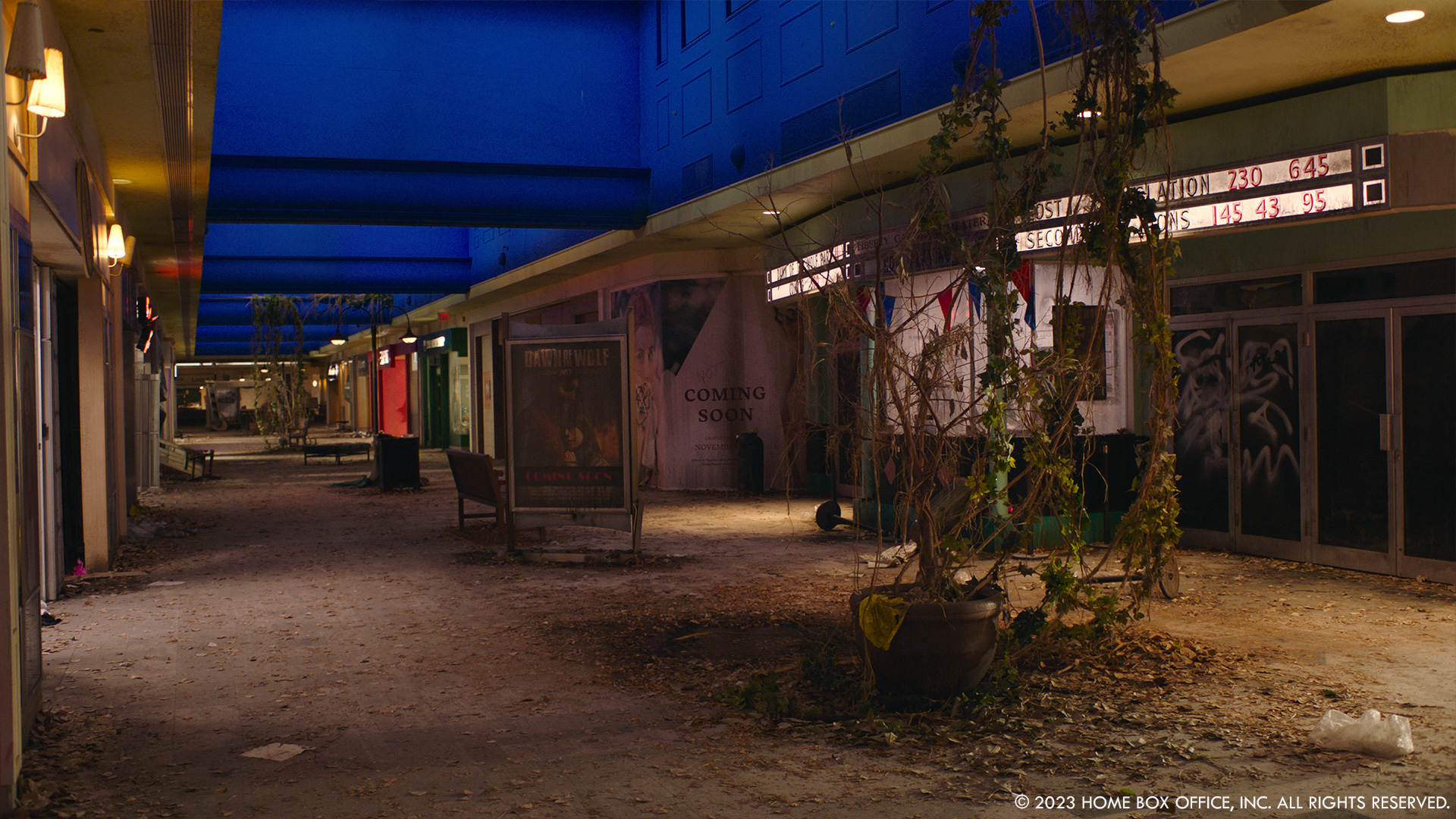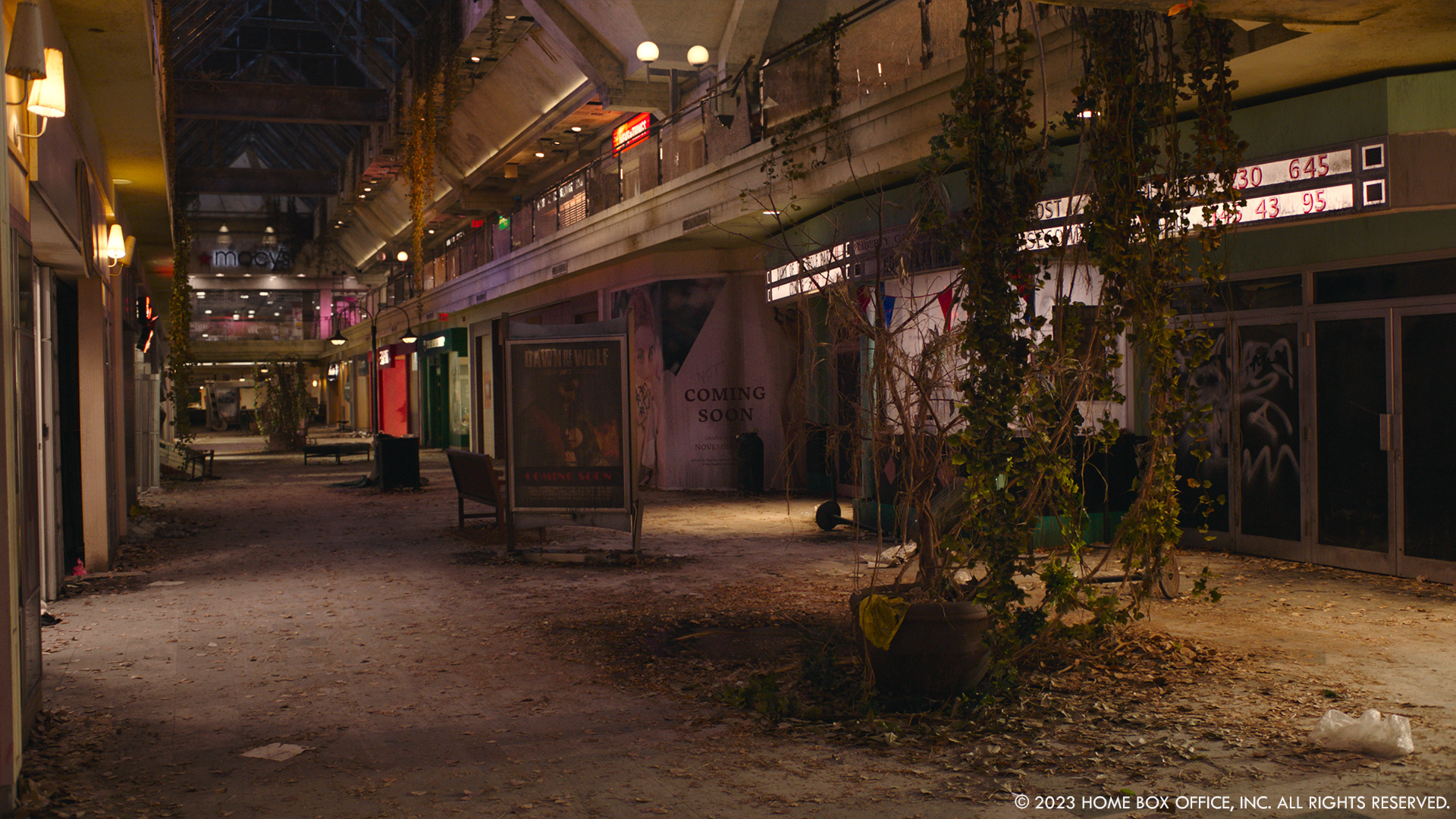 What was your best memory on this show?
I had been so excited to play The Last of Us Part II, but I had to put it on hold because I was caught up with another show. I didn't want to come across any spoilers, so I didn't read anything about the game. I finally got the chance to dive into the game while I was in Calgary. When Neil Druckmann came to Calgary to direct episode 2, I mentioned that I was playing TLOU Part II, and we ended up having in-depth conversations about the game. This was just one of the many incredible moments on the show!
How long have you worked on this show?
I have been on TLOU for 20 months.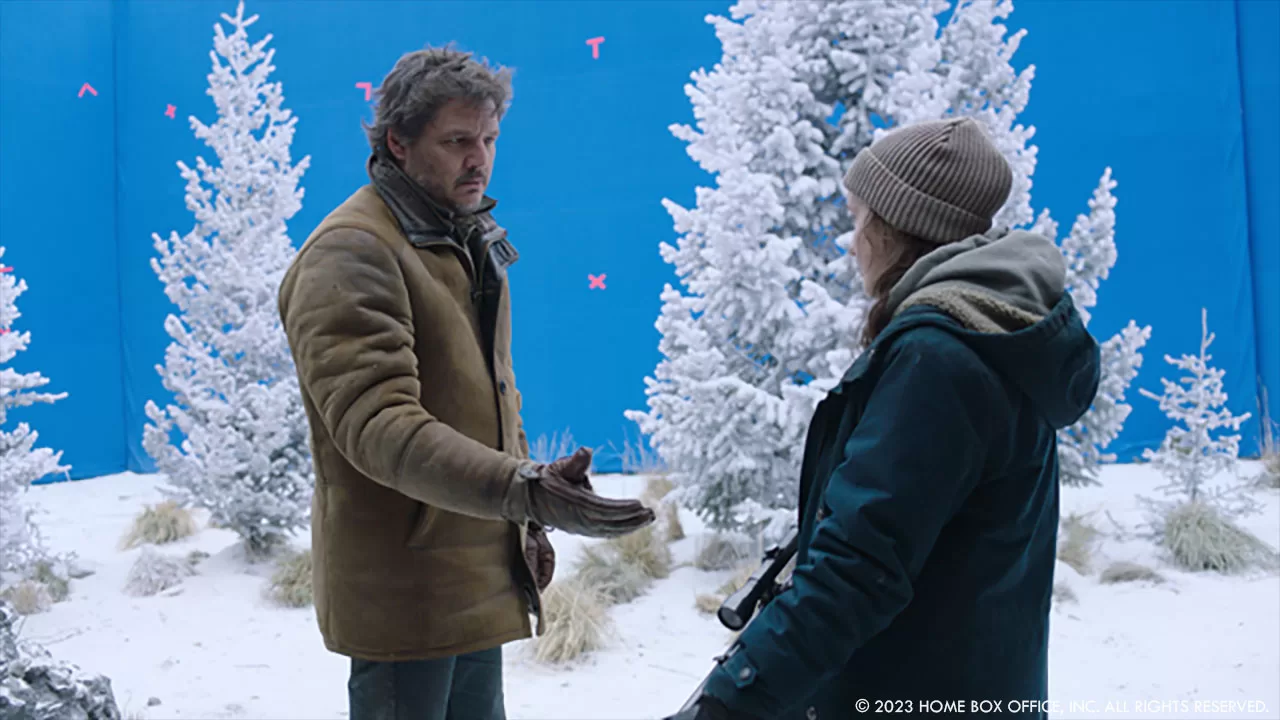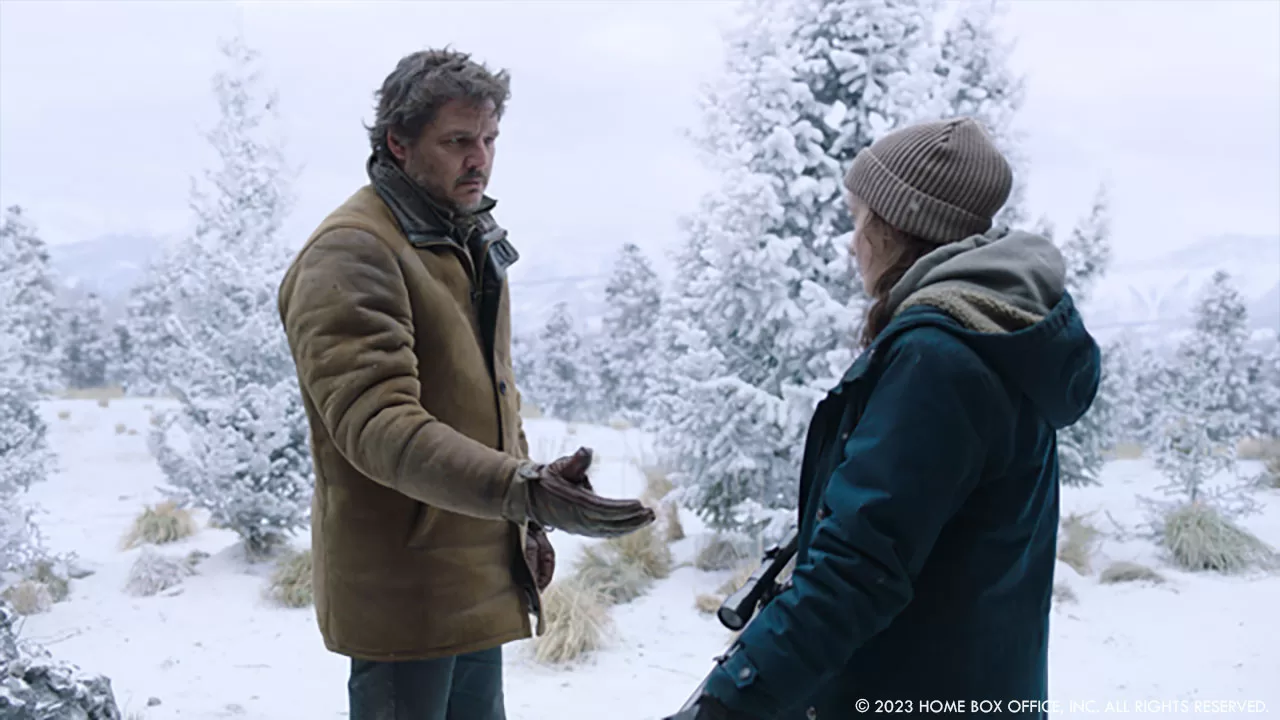 What's the VFX shots count?
We had a total of 3,052 vfx shots on the show.
A big thanks for your time.
WANT TO KNOW MORE?
Distillery VFX: Dedicated page about The Last of Us on Distillery VFX website.
DNEG: Dedicated page about The Last of Us on DNEG website.
RISE: Dedicated page about The Last of Us on RISE website.
Weta FX: Dedicated page about The Last of Us on Weta FX website.
© Vincent Frei – The Art of VFX – 2023