Sébastien Francoeur started his career in visual effects in 2005 at Buzz Image. He joined Rodeo FX in 2011 and worked on a number of projects such as Birdman or (The Unexpected Virtue of Ignorance), Valerian and the City of a Thousand Planets, Game of Thrones and Zack Snyder's Justice League.
In brief, what is your background?
Started in the industry back in 2005, I used to be a generalist but rapidly began specializing in lookdev, lighting and compositing. A few years later, I became even more specialized in lighting where I enacted different roles; Lighting Supervisor, CG Supervisor and now VFX Supervisor.
How did you organize the work with your VFX Producer?
We primarily organized the work based on sequences. Some of the shots were very moody, like Madripoor. Others were very CG intensive like the Truck Battle and the rest needed element integration like Bucky's arm and the CG shield. Based on these divisions, the artists were dispatched accordingly, based on the different aspects that we needed to push. Organizing ourselves this way enabled us to keep the necessary momentum and be more efficient.
How was the work distributed amongst the Rodeo FX offices, teams?
The work was mainly dispatched in Montreal, but LA, Munich and Quebec City also got involved. Because the pandemic happened during the first few months of shooting and production, work was distributed equally and communication was streamlined because we were all working remotely.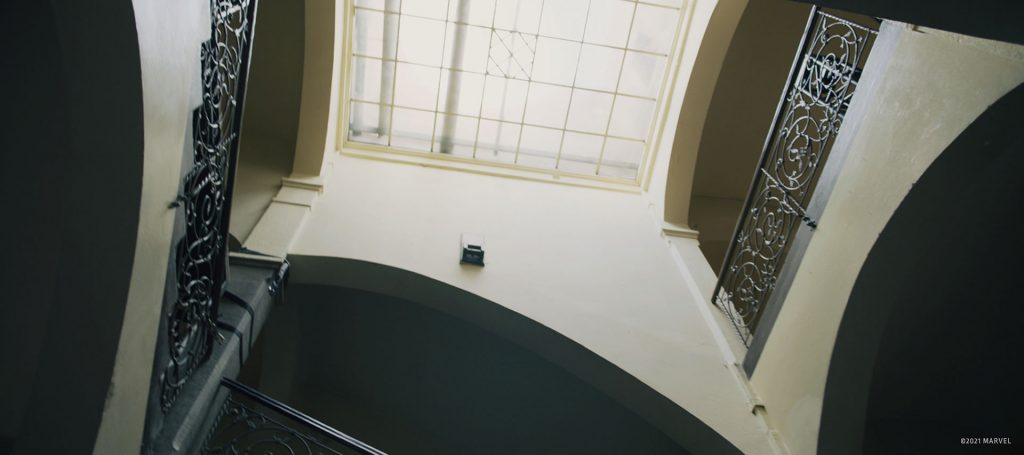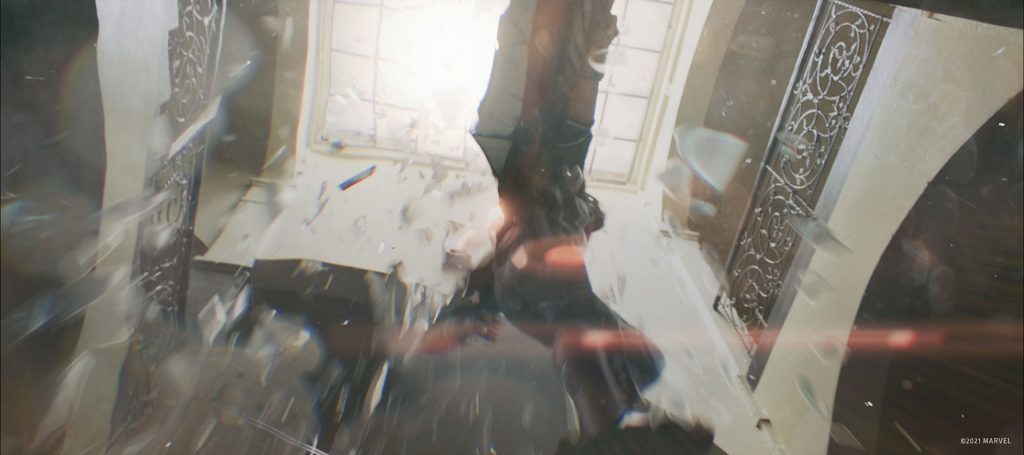 What are the sequences made by Rodeo FX?
We worked on the Truck Battle, Madripoor, the Brass Monkey, the Super Soldier Fight and many other smaller sequences over 4 episodes.
Did you work with the art department to design Madripoor?
We didn't work directly with the art department, but we used what had been designed on set and set production artwork to come up with a grander vision of what would become Madripoor. Rodeo came up with that concept in collaboration with the VFX Supervisor at Marvel, Eric Leven.
Beside the comics, what were the main influences and references you received for the city?
The main reference for that city was Hong Kong with all its weird shaped buildings and its animated lights. We wanted to go beyond that with even taller buildings contrasting with very low-level buildings to be able to clearly identify High Town and Low Town.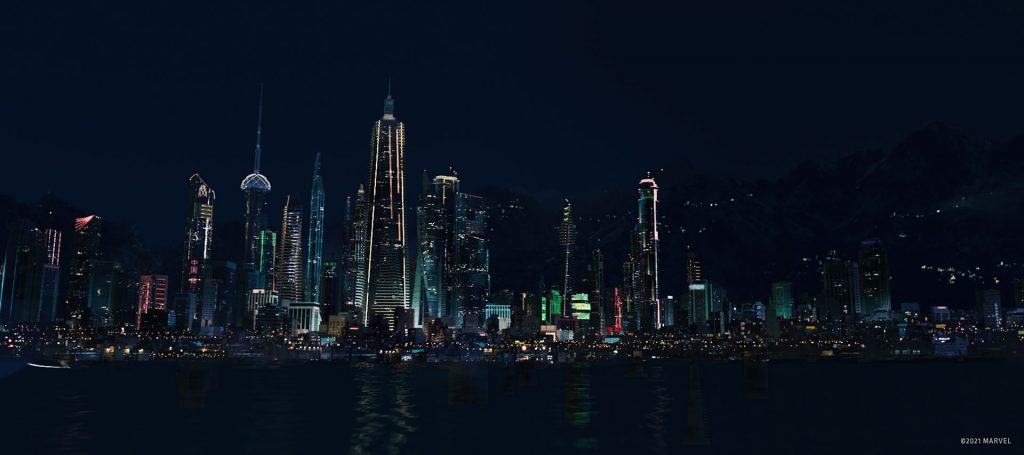 Let's talk about the intense truck battle sequence. How was this part filmed?
It was mainly a blue screen shoot with a few real truck shots. On the truck shots, we added digidoubles performing on top of the trucks.
What were the main challenges of a sequence like this?
The continuity and how to make sure we were maintaining it. Our CG Sup, Loïc Beguel, came up with a methodology where we were able to easily pinpoint where the truck was located in the 8KM-long environment based on the edit. This meant that we were able to procedurally offset their location in any editorial updates to ensure continuity.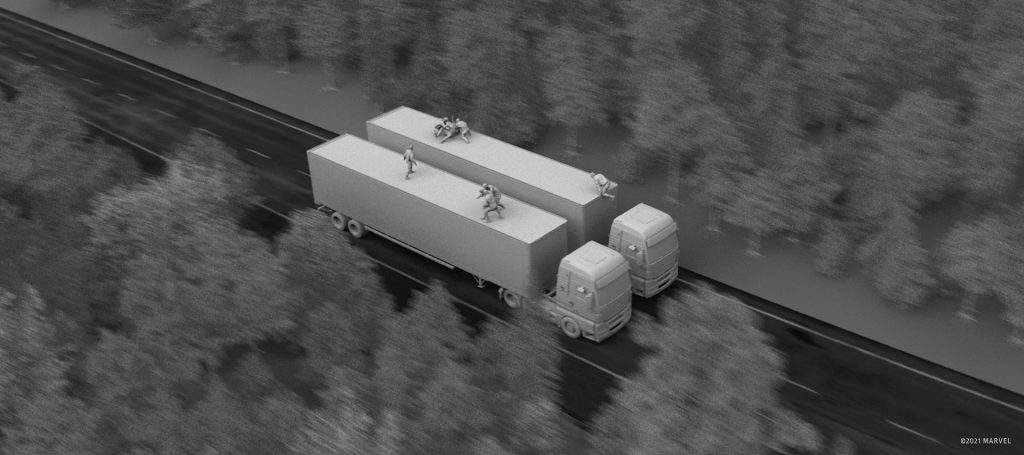 How did you create the various digital doubles?
We stuck to the references because every small detail was present. This meant, for example, that we were able to change the stunt performance of Anthony Mackie quite easily.
What is your favorite shot or sequence?
All of them, the Truck Battle sequence was a massive technical challenge. Madripoor, being part of conceptualizing that iconic city from the Marvel Comic Universe for the first time on screen, it's something we're really proud of.
What is your best memory on this show?
The Team! Starting with my amazing producer Graeme Marshall , Loïc Beguel the CG Sup, Lucian Boicu, the Comp Sup, and of course all the devoted artists that worked hard to make this show a great success.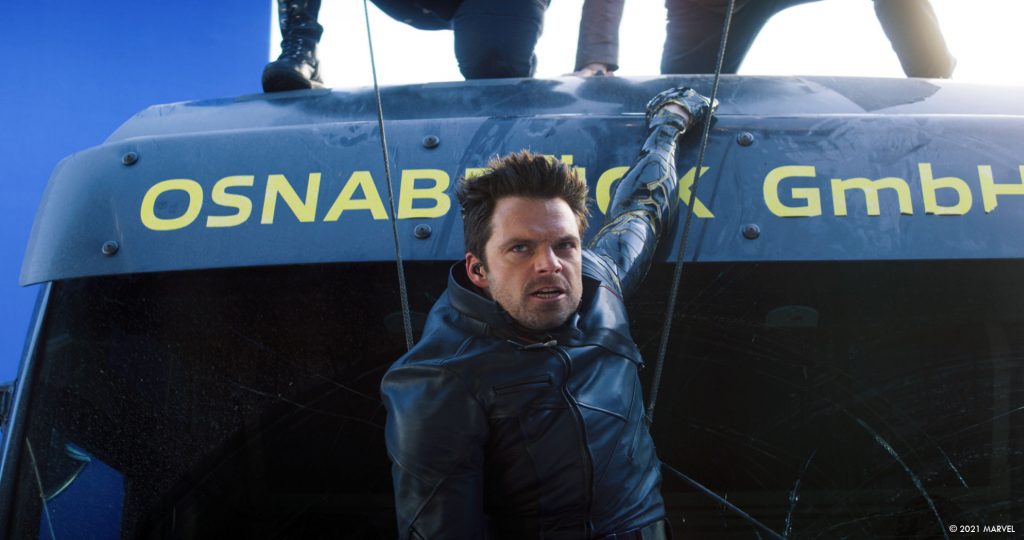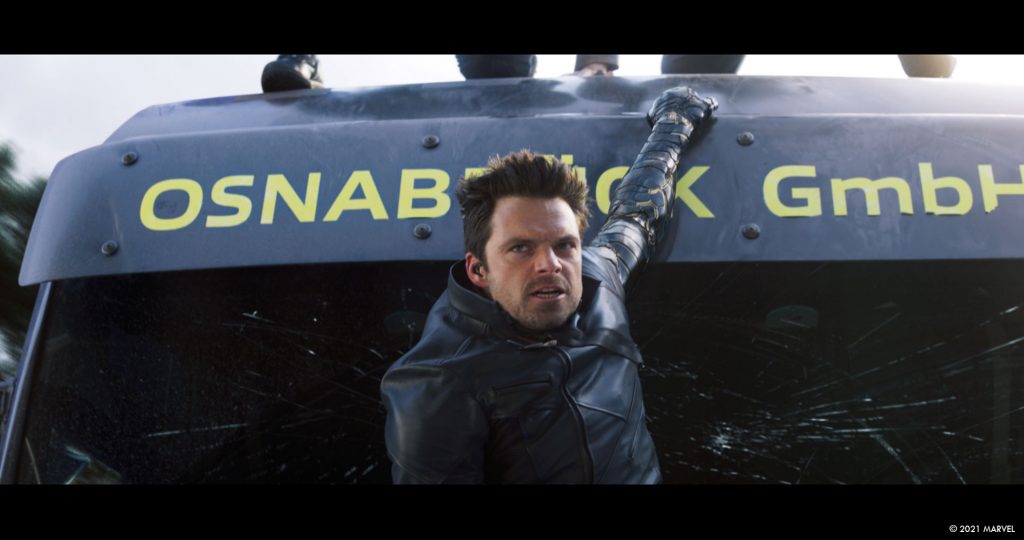 How long did you work on this show?
We worked 14 months on this project.
What's the VFX shot count?
We delivered 506 shots across 2 trailers and 4 episodes.
What was the size of your team?
400 people were involved in those 14 months of production.
What is your next project?
The team is already working on another very exciting show, can't tell you more!
A big thanks for your time.
WANT TO KNOW MORE?
Rodeo FX: Dedicated page about The Falcon and the Winter Soldier on Rodeo FX website.
Disney+: You can watch The Falcon and the Winter Soldier on Disney+ now.
© Vincent Frei – The Art of VFX – 2021