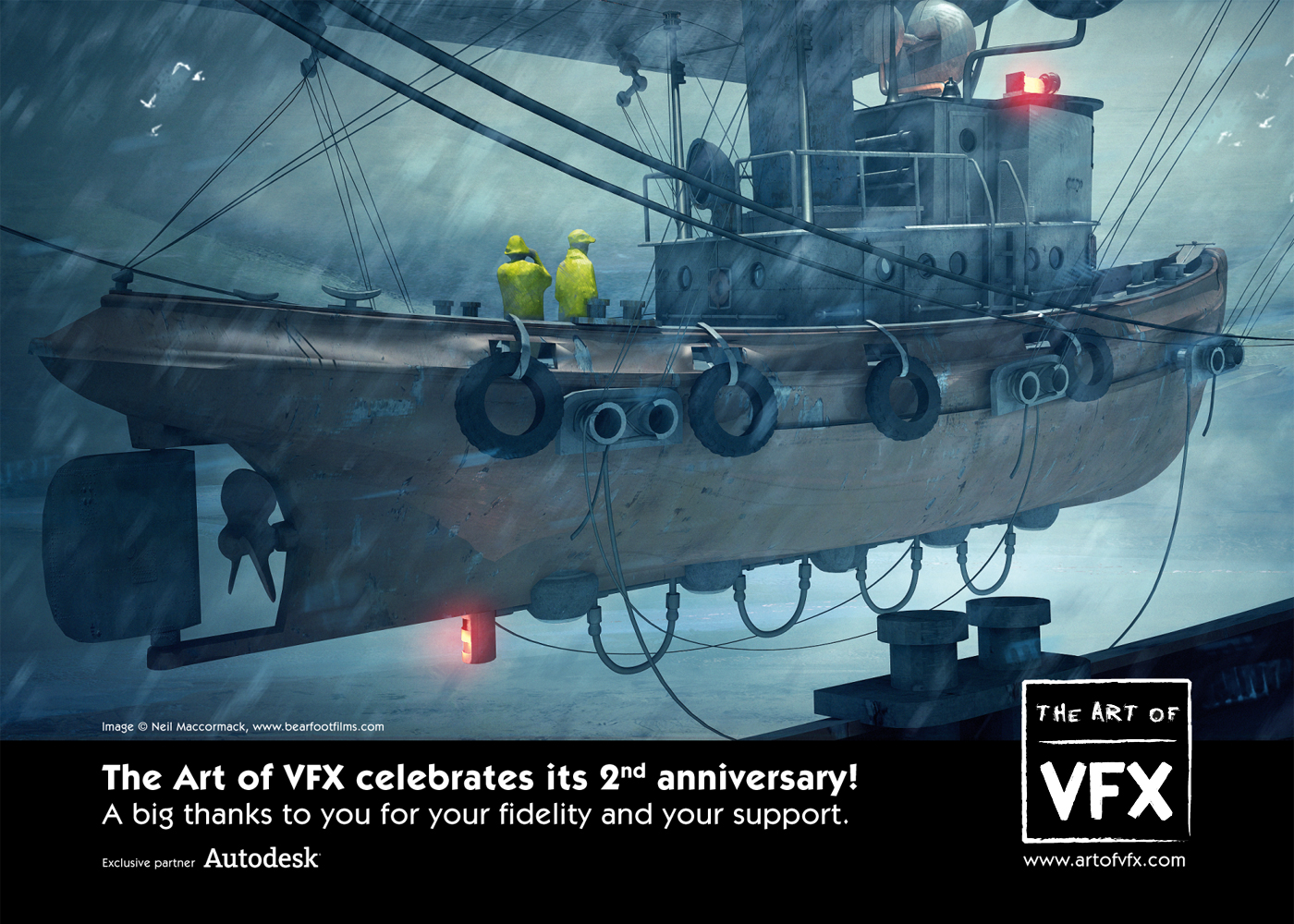 Hi everyone,
The Art of VFX has just reached its second year!
On this occasion, here's an illustration done by Neil Maccormack (a big thanks to him!) and a slight change in the website layout and adding a new section that will be devoted to books.
I want to thank everyone who allowed me to make more than 140 interviews during the 2 years and my sponsor Autodesk. Not forgetting of course, the interviewees who gave their time to answer my questions!
A huge thank you all for your loyalty and your interest in my work. This is very important to me.
You are more and more to follow my interviews on Twitter, Facebook, Linkedin and Google+.
I'm looking forward about this new year and to offer you lots of new interviews.
Best regards.
Vincent