In 2016, Tim Miller explained his work and that of Blur Studio on DEADPOOL. He is back today to talk about LOVE, DEATH & ROBOTS.
Jerome Denjean began his career as an animator in 2000 at Cryo Interactive. He joined Blur Studio in 2003.
How did you get involved in Love, Death + Robots?
Tim: This show has been my dream project for as long as I can remember, but the real story starts when I met David [Fincher] in 2005. I showed him a long list of projects I wanted to do, one of which was an adult animated anthology. He loved it. We originally developed it as a feature film, and we planned to animate the entire thing at Blur… but it never gained traction. But, when DEADPOOL came out, it became clear that there's an audience for this kind of material. We seized the moment and decided to bring the adult anthology back as a series. Netflix was in. And now it's so fucking cool to see how much people love this show and this kind of material, because it's the stuff I grew up on.
Jed: Blur has been making game trailers and cinematics for a long time, always innovating new styles as far as our clients would let us. LOVE, DEATH AND ROBOTS presented us with an incredible opportunity to make stories without restraint, and to fold in amazing partners from around the world we had always admired.
Tim: Jed heavily campaigned to be on this project for years. Which was great because we knew he'd be enthusiastic and lead the charge at Blur.
Jed: The other studios were also enthusiastic to be a part of this anthology because, like Blur, they want to keep evolving and growing. They were all great, CG studios like Digic, Axis, Unit, and Platige. And because they bring different skills and perspectives, the show has something for everyone.
What was it like working with David Fincher, Jennifer Miller, and Josh Donen?
Tim: We have a history with all of them, so it was very easy and comfortable. David first came to Blur because he wanted to develop a game. Our studio is run by artists and he was immediately drawn to that aspect. Josh is David's longtime collaborator and producer. We've known each other for over a decade and have always gotten along and enjoyed working together. Jennifer is the COO of Blur and runs the company, not to mention she's my wife. Together, all of us had worked on ZODIAC, GIRL WITH THE DRAGON TATTOO, and many other projects. History builds trust, so when David and Josh left for MINDHUNTER, they knew that LOVE, DEATH AND ROBOTS was in good hands.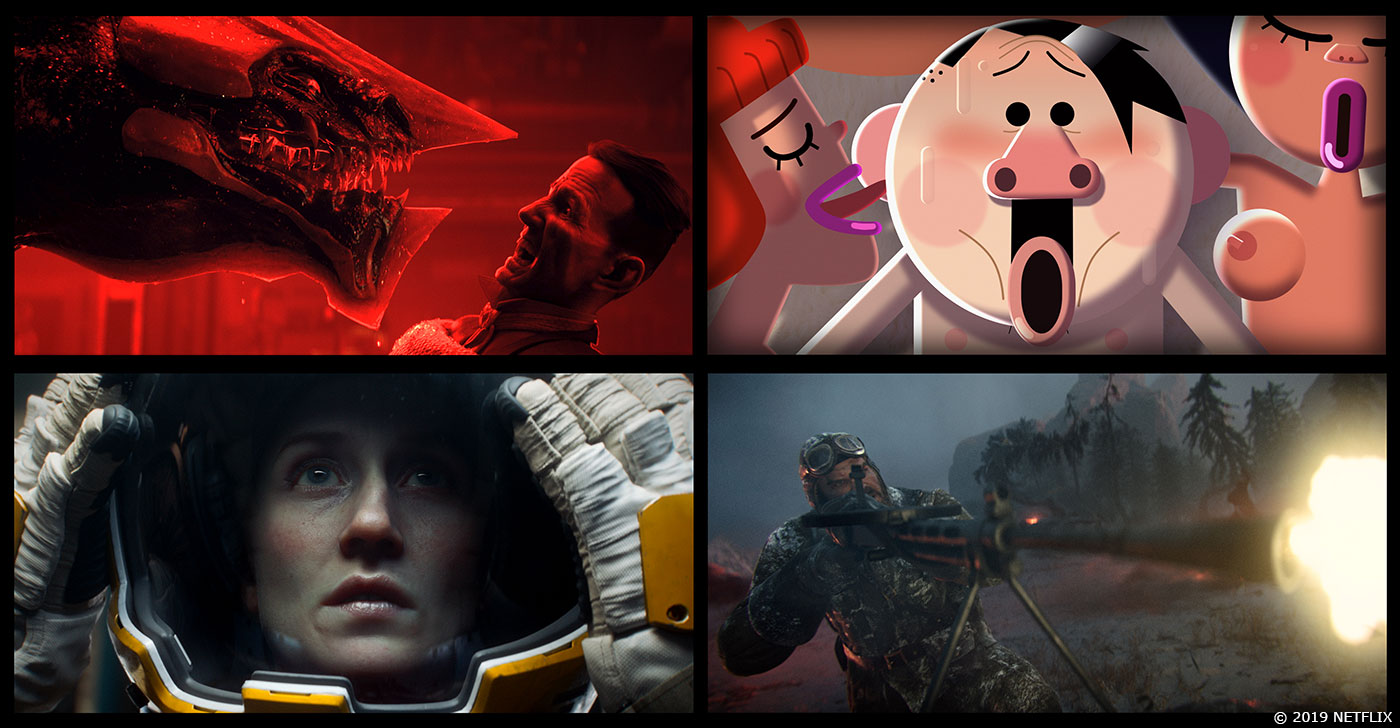 How did the production team at Blur split the work?
Tim: Our production team at Blur was the mission control of LOVE, DEATH AND ROBOTS. Organization, communication and coordination between all of the global animation studios, viewing dailies, studio selection, pre-production, post-production, all that and more was all run out of Blur. I personally directed one short and chose all of the stories. Two were original pitches, the rest I found by digging through anthologies and speaking with some of my favorite authors. I worked with that material to make sure that, by the time we handed them off to the other animation studios, they were polished and provided a solid foundation.
Jed: When it came time to select the animation studios that would execute these shorts, we immediately knew that we wanted certain stories to go to certain studios because the style pairing was obvious. We'd been fans of these studios for years, so we knew that they could deliver. Once we handed them off, I made sure that all of the stories hit a certain visual bar.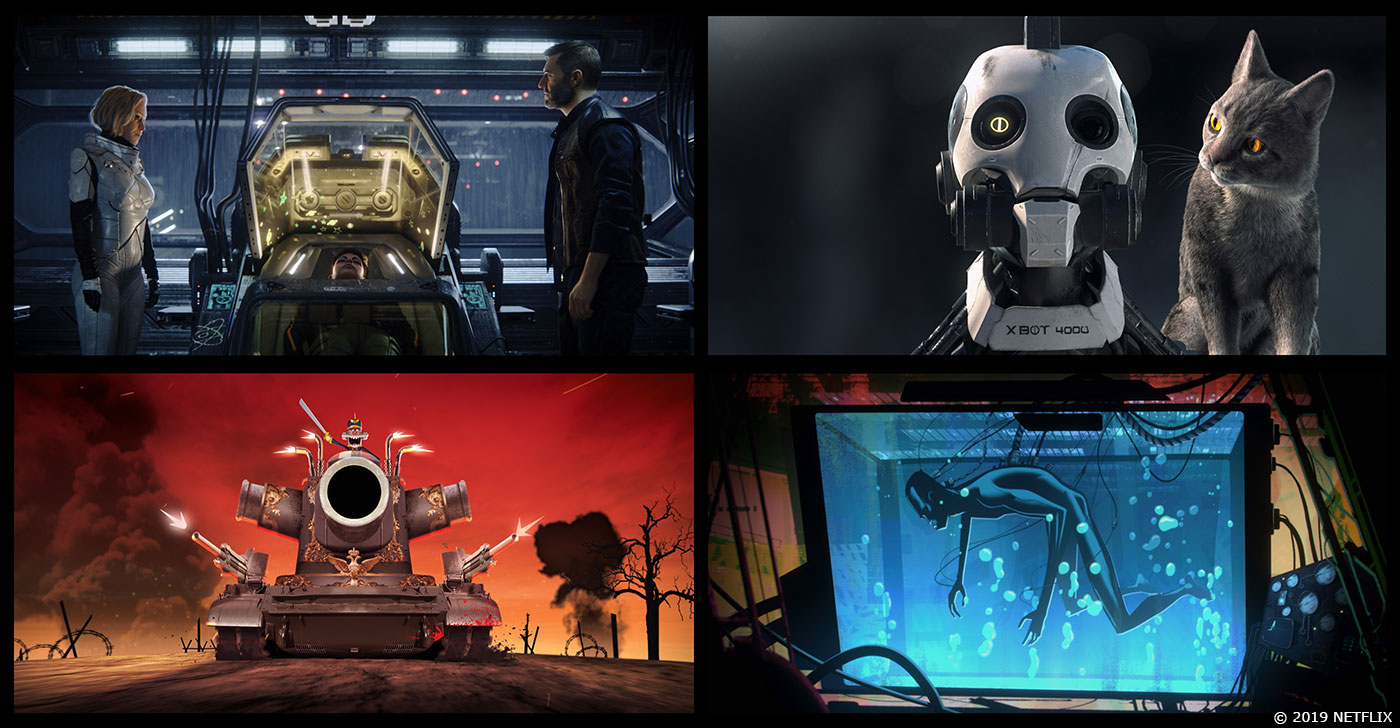 What was one of your typical days during pre-production, production, and post-production?
Jed: There was no precedent for this kind of show, so every day felt exciting and different. Once Tim picked the stories it got moving quickly – that's when we matched episodes to creators and started listening to pitches from directors. The show took more shape once we had our partners and styles selected, but there was so much innovation that would happen as everyone set off to create these shorts. At some point we realized production was in many ways the easiest part. All of the studios knew what they were doing, so there were days where the production team at Blur would be high-fiving each other as we watched this incredible work arrive. Some stories, like The Witness and Fish Night were particularly exciting to see evolve because we had little idea of what the final versions would look like. For post, I was involved in the coloring and technical components, and the team at Blur helped deliver all of the episodes and manage the QC process. One of the cool outcomes from all of this was seeing how all of these great companies do their work. This translated right back into Blur and helped us expand our awareness and practices, not to mention gave us even more inspiration.
Tim: There were phases to LOVE, DEATH AND ROBOTS, and the day to day changed based on the phase. During development, everyone would discuss the stories. Then we met with directors and studios, and then it was time to create. During production, when the studios were sending us dailies, every day was a slightly different Christmas. One day we'd be watching animatics, the next it'd be designs or animation tests. It was great.
How did your experience on Deadpool translate to Love, Death and Robots?
Tim: I don't know if it's directly comparable. More than anything, DEADPOOL gave me the confidence that there was an audience for the kind of material that's in LOVE, DEATH AND ROBOTS.
What were your influences and references for Love, Death and Robots?
Tim: Fuck, how much time do you have? It's a lifetime of reading material like Heavy Metal, and Eclipse. The literary world is so full of rich, vibrant worlds and stories that deserve to be told. Those kinds of things are what made me want to be an animator.
Jed: Our main point of reference was the studios themselves, we just loved their work and wanted to bring their creativity to the show. The gaming community is also a big inspiration for the show. For years gamers would comment on our trailers "when will we see the movie?" We always wanted to push the CG medium out into the mainstream, and this show is just the beginning.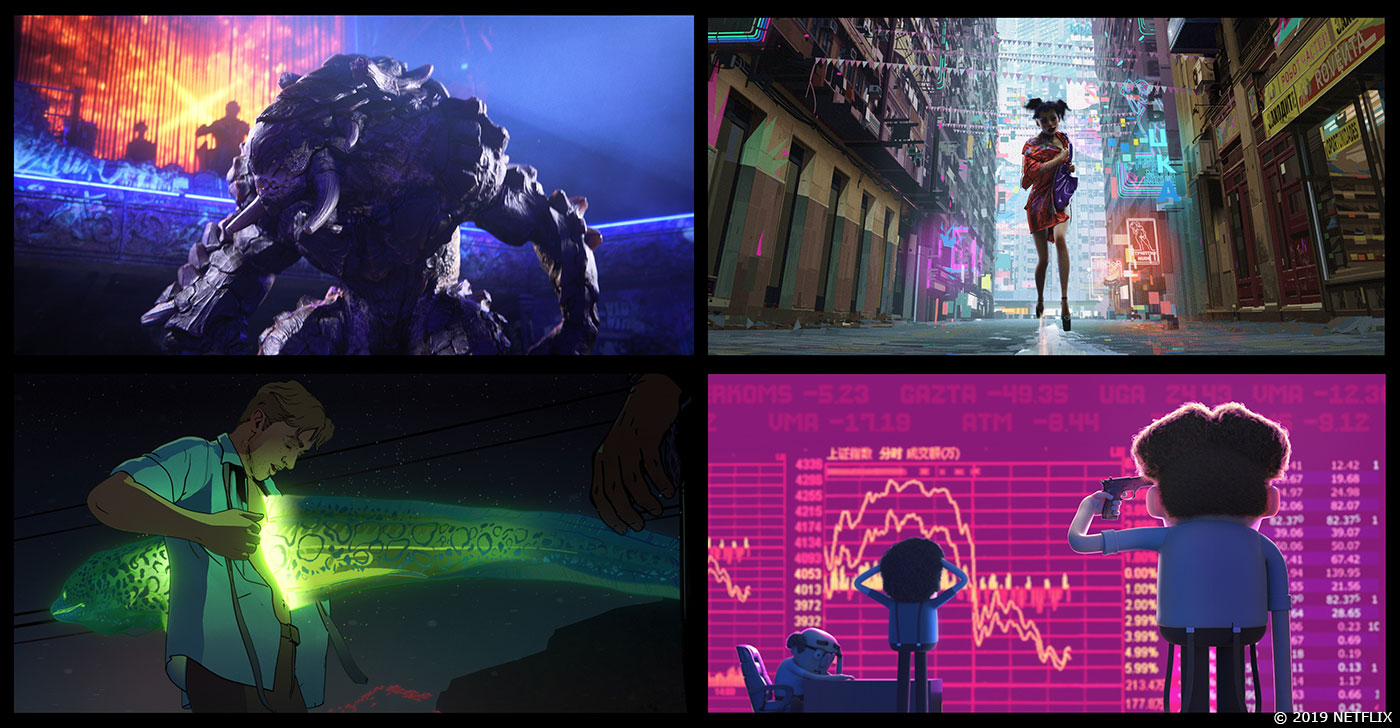 How did you choose the various studios and directors?
Jed: We are huge fans of companies like Unit, Digic, Axis, La Cachette, we'd known them for years. We'd admired their work for so long and we loved the idea of creating this animation community that spanned the globe. After approaching the studios themselves about this show, we allowed their in-house directors to pitch us their take on the story.
Tim: In fact, the traditional way to handle this project would've been the other way around, first selecting the director, then the studio. Our approach worked because, like Blur, these companies have specific directors for specific styles. By going to the studio first, the studios themselves were able to make the proper decision. Only a few of the shorts were directed by out-of-house directors. For example, Oliver Thomas, who directed Good Hunting, pitched us several ideas. They were good, but they didn't quite fit the anthology. We loved his style so we matched him with a story we knew would work.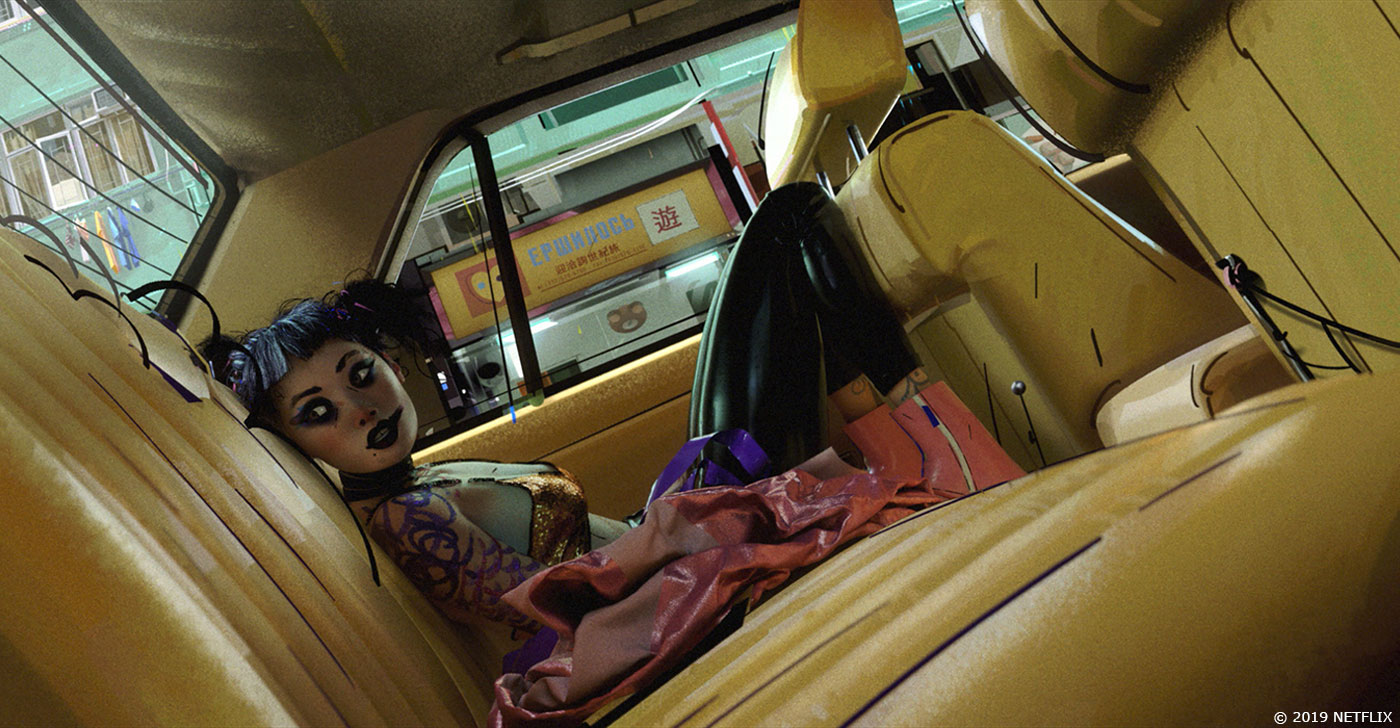 How much freedom did Netflix give you?
Tim: Total freedom.
Can you tell us about the creation and development of these stories?
Tim: I feel about authors the way that some people feel about rock stars. It was a dream to work with and develop relationships with them. During the searching process, we knew that there was a type of story we could tell in a short format. But, it was crucial to keep a mix of genre and style. I may have liked some stories better than others, but we wanted to make sure that there was something for everyone. I was often asked "what ties these stories together," and I'd respond by saying that nothing ties these stories together. A consistent theme would limit the kind of stories that we are able to tell.
Jed: They all had to be visually interesting in one way or another. They had to take place in interesting worlds, and they had to get in and get out quickly. We think the short format is underexplored for entertainment, especially in adult-aimed animation. Shorts have the ability to resonate deeply, and it's as much about what you leave out as what you show that makes the format so unique.
Tim: There are a ton of great stories that take place within a character's head, but those don't work for this anthology. There had to be a narrative twist, and there had to be a visual reason to tell these stories.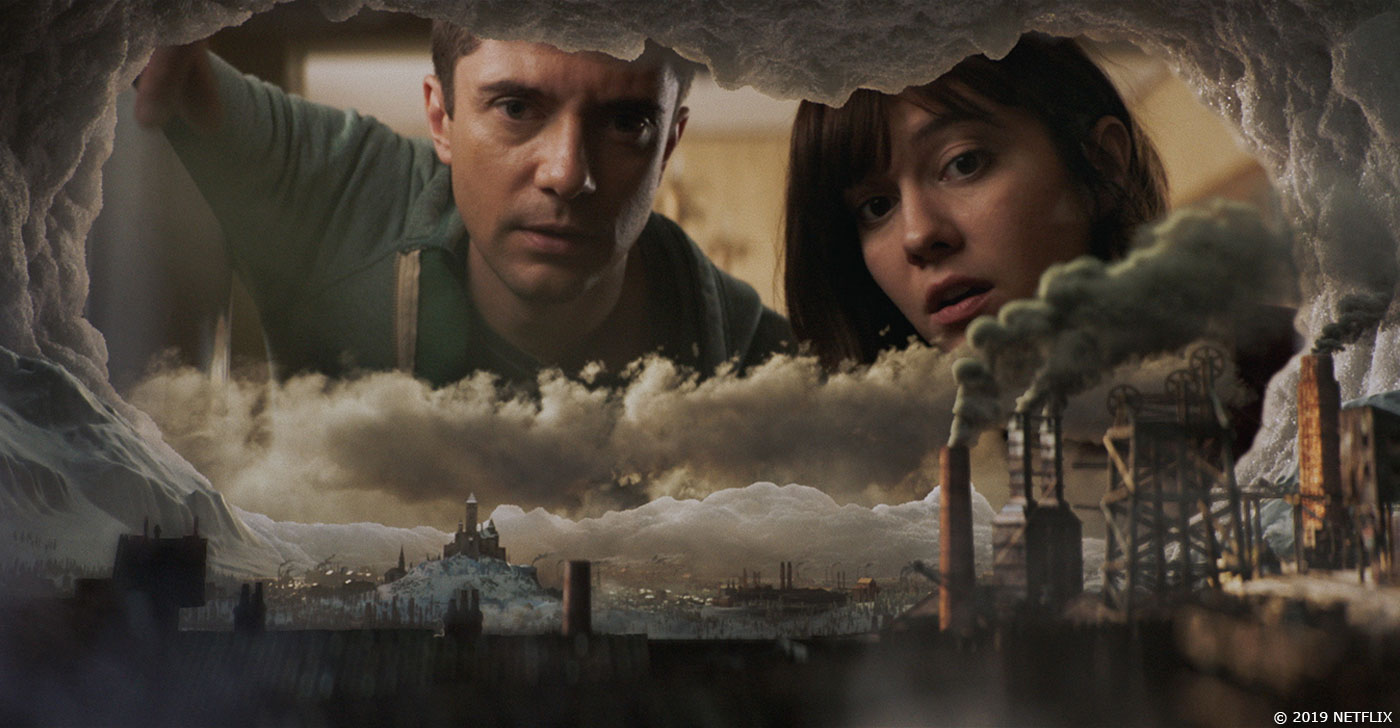 How did you choose the various animation styles?
Jed: From the very beginning, this show was going to be a celebration of animation. It is a very visual and beautiful show too. We wanted to tell stories of intense sci-fi battles, conceptual stories about art and artificial intelligence, super violent, gory horror stories mixed with comedic stories about robots and super-intelligent yogurt. Because of the narrative variety, we could experiment with different visual styles, which is the beauty of the show. We could take a badass story like Sucker of Souls and render it in traditional 2D cell animation. Some stories, like Aquila Rift, had to be photoreal to be successful and horrifying. But, with a story like Fish Night, there were many styles to choose from. For a while we were toying with the idea of it being a live action piece. It may have worked, but Platige's unique style totally captured the vivid and fantastical world of the story.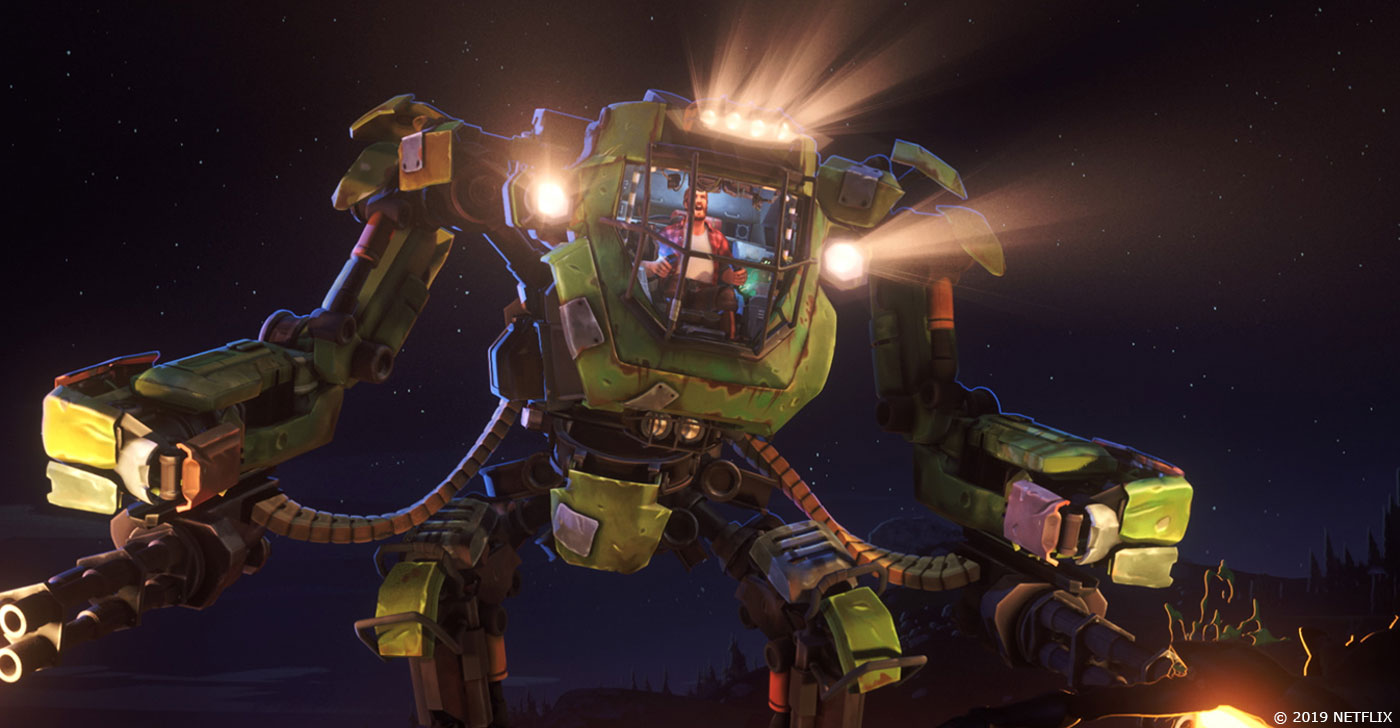 Can you tell us more about working with the directors and studios?
Tim: Having been both a director and producer, it's difficult not to control things. Sometimes I'd have to grab the wheel as gently as possible to make sure the car stayed on the road. Luckily, everyone involved in this project wanted to collaborate and was receptive. But, the best part of this project was forging this animation community and working with like-minded directors and studios. It was incredible to hear how much each studio enjoyed the project, and how proud they all are. We think the community has so much more room to grow, and there are infinite stories to tell, so hopefully this is just the beginning.
Jed: Yeah, it's an incredible feeling to connect under the banner of the same project because appreciation for the work transcends all languages and cultures. No matter who or where, everyone really pushed themselves, and collectively, everyone is just so proud and excited.
Tim: Times like these, where you push yourself, are those you remember fondest.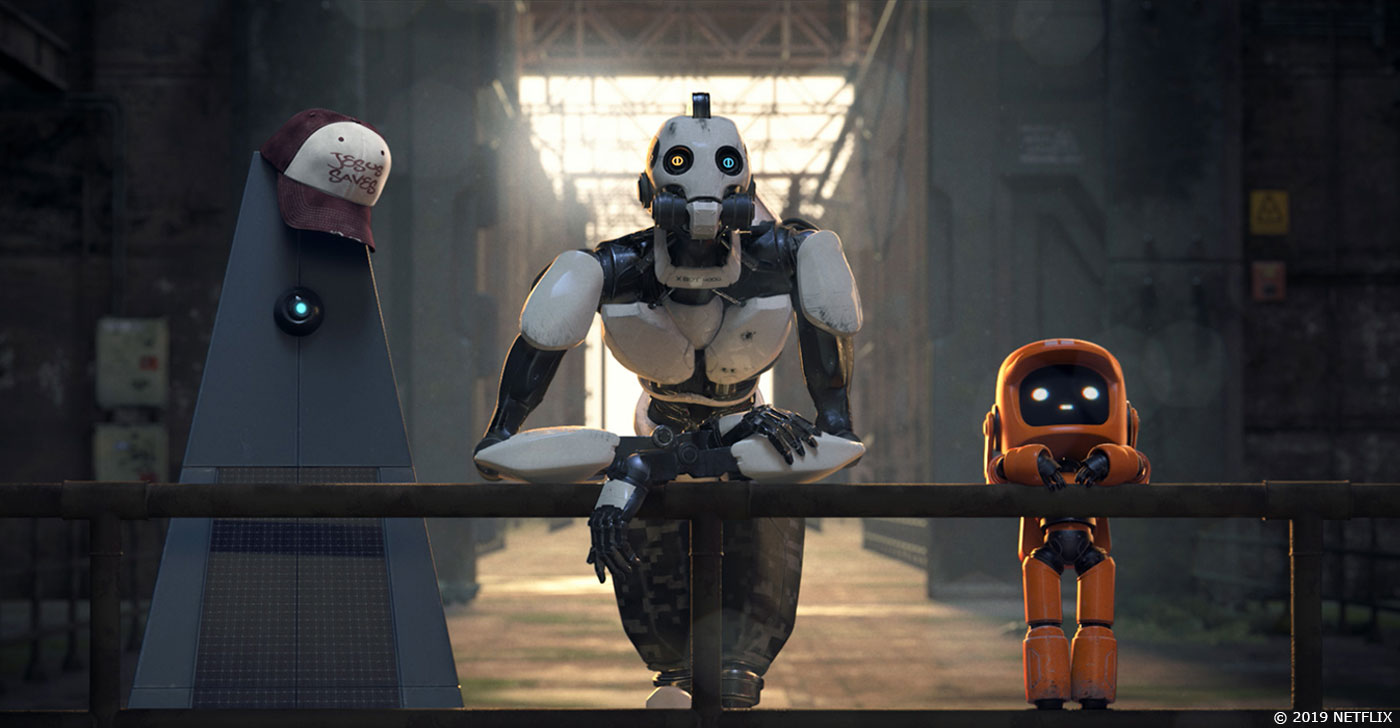 The studios are based all over the world. How did you organize and communicate with all of them?
Jed: Long days, lots of conference calls. We'd usually begin the day by speaking with the European and Russian studios based in the UK, Spain, France an others, then mid-day communicate with the Canadian and American studios like Sony Imageworks, Method Studios and Blur staffers, then end the day by speaking with the Asian studios like Red Dog Culture House.
Tim: Organization and communication was the most challenging aspect of LOVE, DEATH AND ROBOTS. Blur took on the responsibility of making sure that everyone was on the same page, and that the visual standards measured up to a certain bar. It was challenging, but joyful for so many reasons as well. We always trusted our collaborators, but thank God for Shotgun, Google Drive and Zoom. Being able to communicate face to face with people half way around the world was amazing.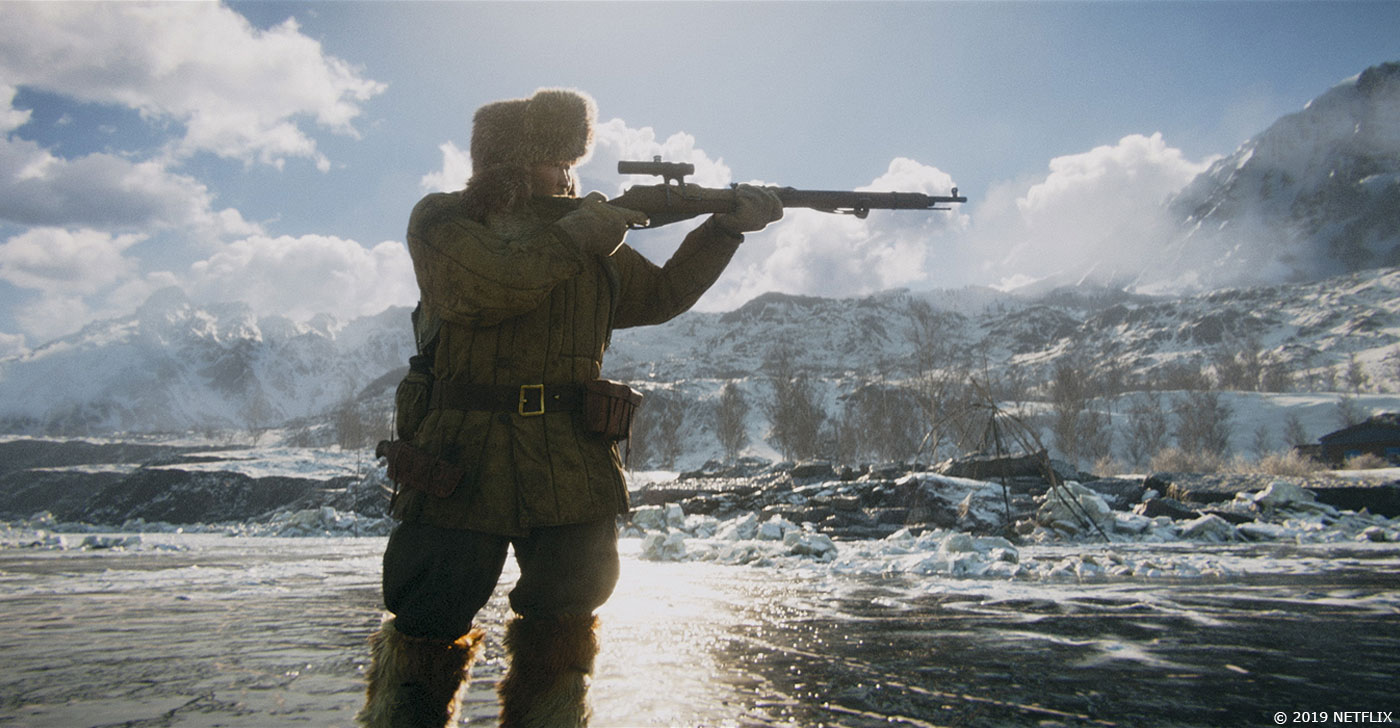 Which episode or character was the most challenging to create and why?
Jed: For Blur, Suits was the most complicated. We'd never done anything in that style before, but were tremendously proud because we had to push ourselves. Now we're planning to innovate that look even further on future projects. Overall, Otto from The Dump was extremely challenging. It had to look like it was made out of trash. No skin, nothing. But Able and Baker did a fantastic job.
Who is your favorite character?
Tim: Gary from Sucker of Souls. She's great.
Jed: K-VRC, the little orange guy, from Three Robots is hard to forget.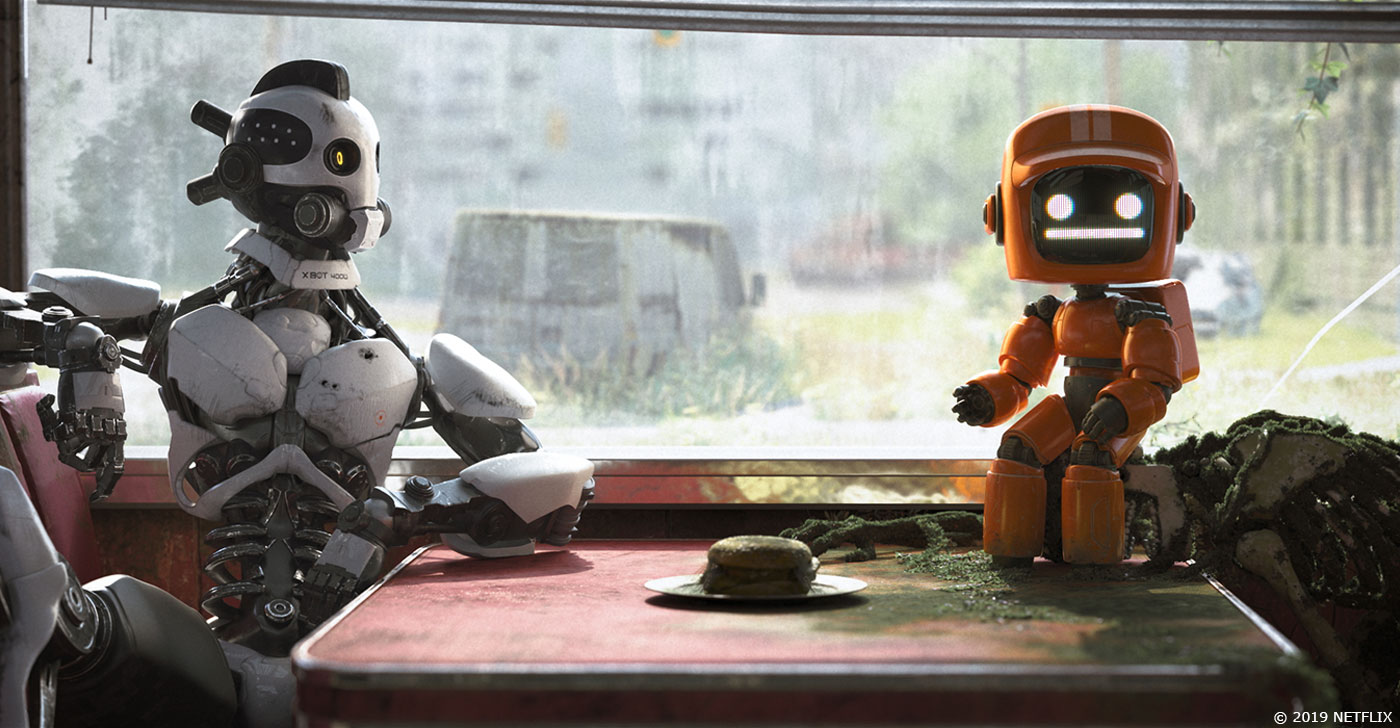 How long did you work on this anthology?
Tim: About two and a half years. But if you count the time before that, well… a long time. Now that we've seen how much people love this show, we're so fucking ready to do this again, but faster.
Can you give us an update on The Goon?
Tim: We never give up. Not David, not myself, not Blur. We'll have some good news for the fans soon. Stay tuned.
A big thanks for your time.
LOVE, DEATH & ROBOTS – TRAILER
WANT TO KNOW MORE?
LOVE, DEATH & ROBOTS: You can watch it now on Netflix.
Blur Studio: Official website of Blur Studio.
© Vincent Frei – The Art of VFX – 2019